Best lighting for a makeup vanity – the 5 secrets to a flattering glow-up for your get-ready spaces
What is the best way to light a makeup vanity? These interior designers rely on these 5 tricks to make it as flattering as possible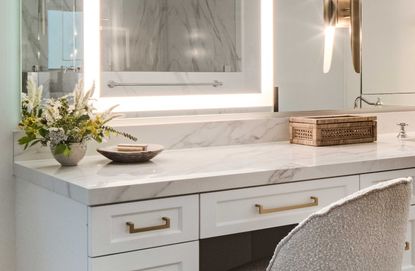 (Image credit: Chad Mellon. Design: Lindye Galloway)
You can have all the storage and the prettiest set-up, but how good a makeup vanity is to use all comes down to the quality of lighting. Lighting can be your worst enemy when it comes to putting on makeup or getting ready for the day ahead - if the room's lighting isn't quite right, or light is hitting your face in an awkward way, you won't get an even tone or coverage of makeup.

'When it comes to selecting lighting for a makeup vanity, it is essential to choose the right type of lighting that is both functional and flattering,' says designer at The Stylesmiths, Rose Sorkheh. 'Some of the most popular lighting options for makeup vanities include plug-in sconces, LED lights, and fluorescent bulbs.The most flattering lighting for makeup vanities is natural light because it closely mimics the natural daylight, which provides the most accurate representation of colors. However, if you don't have access to natural light, there are other options you can consider.'
So to keep you on the right track, and make sure you start your day right, we've spoken to the designers to find out the most important rules when it comes this niche of bedroom lighting.
What's the best lighting for makeup vanities?
For the most flattering light that will help you get through your morning routine with ease, look at where the light source hits your face. Lighting that hits you at your side, rather than from above, should be your go-to. You want lights that flank or encircle the mirror, and it's best to avoid overhead lighting at all costs, removing the risk of creating shadows on your face.
1. Embrace natural light
Think about the positioning of the makeup vanity itself in your bedroom and ensure that where you position the vanity uses natural light to your advantage. Make sure your face looks head on out of the window as this impacts the amount of natural light your face gets.
Consider the direction of the sunlight as it passes by your window. Are you in a east-facing room that gets more light in the morning? Or is it a dark and dingy space that lacks natural light? Natural light is the most telling and truthful of lights but be careful with it too, it changes and throws shadows across the room and your face, so think carefully about the placement of your vanity. If you are in a darker room that doesn't have very good natural light, it's best to turn the overhead lights off and use fully artificial lighting.
'The best lighting for a makeup vanity is natural light or daylight bulbs,' says Samantha Struck of StruckSured Interiors. 'You want to be able to see how your makeup will look outside, in natural light, so getting as much of that in the lighting as you can is helpful.'
2. Use the right type of bulb
A crucial factor when it comes to the artificial light you use at your makeup vanity is the bulb itself. Avoid incandescent bulbs which are bad for the environment, and fluorescent, which is known in the makeup industry to just be plain unflattering.
LED lighting is a real winner. Energy-efficient, LED is bright enough to give you a good view and can be adjusted so you can set the shade of light and brightness.
'LED lights are a popular option for makeup vanities because they offer bright, even lighting that can be easily adjusted to suit your needs. They are energy-efficient and can last a long time, making them an excellent investment,' says Rose Sorkheh of The Stylesmiths.
If you're not going for LED, you should also consider the correlated color temperature, or CCT, which is an indicator of how warm the light appears. People tend to look the best when illuminated by slightly warm, soft light bulbs around 2700 kelvins.
'Fixtures with a shade or a porcelain bulb will diffuse the light, creating a soft glow for ambient lighting,' says Emily Brown of Emily Lauren Interiors. For a warm glow, use bulbs that are 2700k and have a CRI (color rendering index) between 90-100, which allows you to see the most color possible.'
Although Bethany Adams of Bethany Adams Interiors advises going even warmer. 'This is the one case where I'd advise a color temperature over 2700k,' she says. '3000k starts to be a bit cooler which is better for makeup application - the warmer the light (2700k and below) the better you look- just think of how fab you look in candlelight, which can trick you into forgetting your undereye concealer!'
3. Make sure to avoid overhead lighting
Make sure the light source hits your face straight on and avoid overhead lighting in the bathroom or at your vanity table. This means that the lighting will be evenly distributed and will eliminate the shadow cast on your face. Invest in a light source that lights from all around your face.
'When lighting a makeup vanity, it's important to avoid having a spotlight shining down on the top of your head, as this can cast unflattering shadows on your face,' says Irene Gunter of Gunter & Co.
'Overhead lighting or recessed cans are not our first choice for light sources,' says Emily Brown. 'They are great for creating overall even lighting of a room but are often too bright and create harsh shadows.'
4. Think about the lighting fixtures
It's not just about one light source, think about how all the lighting in your room impacts the reflection in the mirror, and get savvy as to what casts an uneven shadow and what lights need to be turned off.
'When designing for good vanity lighting, you are going to want two or three different sources in order to offer the best coverage,' says Victoria Sass, founder of Prospect Refuge Studio. 'I'd recommend front-facing lighting, either integrated mirror lighting or clear, bright sconces on either side of your mirror at the same level as your face.
'You will also want some good overhead lighting with an even distribution. Think about a multi-light semi-flush ceiling fixture.
'Finally, if you have the space, I like a small lamp on a vanity for a bit of uplighting and ambiance.'
Irene is a fan of wall lights too, as seen in this bedroom design. 'If you prefer a more decorative approach, you can install wall lights on either side of the mirror or choose a more random arrangement,' she says. 'As long as the light is evenly spread, you can't go wrong.'
If you just want one lighting solution that solves all and lights from all over, one option is to invest in a mirror with an integrated LED light. This provides bright and even lighting that helps to illuminate your face. 'A benefit of these is that an integrated LED light eliminates the need for additional lighting fixtures. This is particularly useful for small rooms where space is limited,' says Irene.
Finally, think about going frosted with the glass for your lightbulb too as anything too harsh can be unpleasant on the eye. 'I like to use frosted glass so you get a lovely diffused light all over your face,' says interior designer Olivia Emery.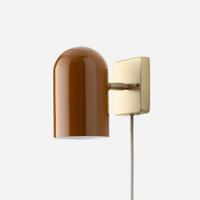 Allegheny plug-in sconce, Schoolhouse
If you're looking for lights either side of your mirror, go for a plug-in sconce. This wall sconce comes with a plug that you can tuck behind a bedside table and stylishly illuminate any surface. The sconce has a 90-degree swivel and there are a range of colors to pick from.
5. Consider a dimmer
Finally, consider using dimmer switches to allow you to really control the brightness and make overhead lighting less harsh. As daylight changes, you want more control of your reflection. 'Sometimes you may want brighter light for applying makeup, and other times you may want a softer, more relaxing ambiance. Installing dimmer switches allows you to adjust the lighting to your needs,' says Irene.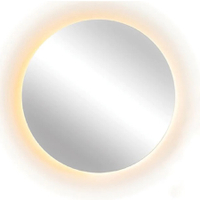 The Livingetc newsletter is your shortcut to the now and the next in home design. Subscribe today to receive a stunning free 200-page book of the best homes from around the world.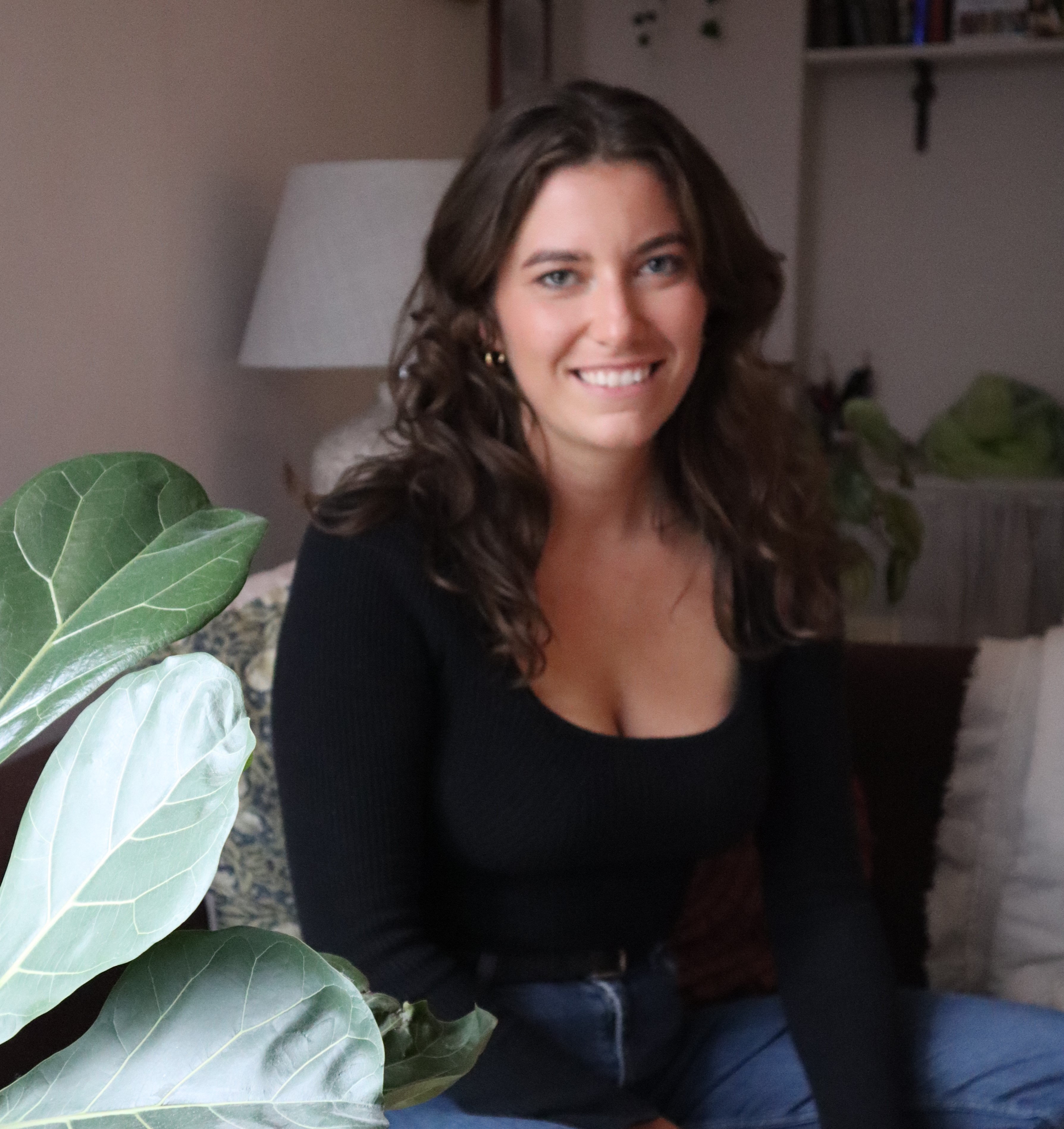 Livingetc content editor and design expert
Oonagh is a content editor at Livingetc.com and an expert at spotting the interior trends that are making waves in the design world. Writing a mix of everything and everything from home tours to news, long-form features to design idea pieces on the website, as well as frequently featured in the monthly print magazine, she's the go-to for design advice in the home. Previously, she worked on a London property title, producing long-read interiors features, style pages and conducting interviews with a range of famous faces from the UK interiors scene, from Kit Kemp to Robert Kime. In doing so, she has developed a keen interest in London's historical architecture and the city's distinct tastemakers paving the way in the world of interiors.