Designers are ditching overhead lighting in the bathroom – and using this flattering source to illuminate spaces instead
Overhead lighting in the bathroom is overrated, and designers are now recommending another source for the most flattering and relaxing glow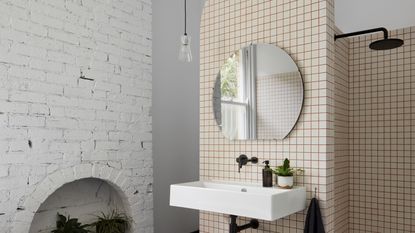 (Image credit: Tatjana Plitt. Design: Kuzman Architecture)
Make no mistakes, we're fans of overhead, ambient lighting. Overhead lighting in most rooms of the home is a crucial light source that provides a great foundation for a tailored lighting scheme and an overall illumination.
But when it comes to the bathroom, a place where lighting is so integral to how the room functions, overhead lighting might not be your best bet for the most flattering or relaxing lighting.
Overhead bathroom lighting in the form of recessed downlights, ceiling lights and pendants in the bathroom might be your go-to, but they certainly have their flaws. We're here to point to other lighting sources for the guaranteed flattering lighting you want from this space.
Oonagh is an interiors writer and editor, and expert at keeping up with trends from the world of interior design. For this story, she's spoken to the interior designers to find out their thoughts on overhead bathroom lighting, and their favorite ways of lighting the room for a flattering reflection.
What is overhead lighting and what are the benefits in the bathroom?
Overhead lighting in the bathroom is pretty popular. From statement dangling pendants that are positioned in the center of the room, to bathroom ceiling lights, to recessed downlights, we've been designing our bathrooms this way for some time and it's become the norm in most households. It's not without reason. Overhead lighting can help provide an integral foundation to the lighting scheme, and give the room its source of ambient lighting.
'I think that recessed downlights are still very useful in bathrooms as there are lots of affordable, small-diameter LED options on the market these days for these types of fixtures,' points out founder of Brooklyn-based interior design firm, Studio Officina, Luki Anderson. 'Plus, they are usually wet-rated for use above a shower or tub. You can get fixtures that are as small as two-inch diameter that look very discrete, simple, and modern.'
Overhead lights are also super flexible for any type of bathroom you're planning. 'Recessed downlights work well in a more traditional bathroom as they are low-profile,' says Luki. Meanwhile, you can find modern pendants that could look great in a more contemporary space. The options are limitless and varied.
'Recessed lighting is a great option for rooms with little space as it's nonintrusive,' adds Jade Diamond-Haggert of leading interior design studio based in Australia and London, The Stylesmiths. 'This means it can add depth to a layered lighting design without taking away from the aesthetic.'
For Natalie Rebuck of Brooklyn-based interior design firm, Re: Design Architects, overhead lights are great but must be complemented by other forms of lighting. 'I personally like to give my clients several different ways to light a bathroom space, including downlight, wall sconces, and if there is a tub, I love a fabulous bathroom chandelier to add drama.'
What are the drawbacks of overhead lighting in the bathroom?
However, overhead lighting of these kinds comes with definite drawbacks. For one, this form of lighting is not the most flattering. Bathrooms are typically spaces where we begin our daily routines, whether that's a 10-step skin process or as simple as a quick glance in the mirror and quick teeth check.
Overhead lighting casts shadows across the face, particularly under your eyes, enhancing wrinkles and pronouncing imperfections, throwing harsh shade onto your body. It also can give off a cold tinge which is at odds with the softish, warm glow you want when looking at your reflection. 'We rarely use overhead lighting in bathrooms except to give a general light to clean.' says Andrew Hodgkinson of Hodgkinson Design. 'Lighting from above your head is deeply unflattering.'
'I don't think overhead lighting above the mirror is the way to go,' says Anna Popov of Interiors by Popov. 'When it comes to the vanity area, lighting should be directed at eye level or there should be continuous uninterrupted light around the perimeter. Both of these illuminating solutions will provide the least amount of shadow and allow you to most effectively prep for the day. It is all about functional light.'
What's more, overhead lighting might not be the most relaxing of lighting schemes. If the layout of recessed lighting is wrong, too many harsh downlights give an unpleasant spotlight feel to your bathroom. Meanwhile, relying on a pendant light in a small bathroom with little natural light can make the space feel gloomy and unwelcoming.
'Overhead lighting or recessed cans are not our first choice for light sources,' says Emily Brown of Emily Lauren Interiors. 'They are great for creating overall even lighting of a room but are often too bright and create harsh shadows. We are huge fans of multiple light sources dedicated to different purposes.
'In primary bathrooms where you will be putting on makeup or changing contacts, you will want a mix of task lighting and ambient lighting, and adding dimmers is great for those middle-of-the-night bathroom breaks. In a powder room, you can get away with moody ambient lighting without additional task lighting.'
What is the most flattering source of light in the bathroom?
For the most flattering light in the bathroom that will help you get through your morning routine with ease, look at where the light source hits your face. Lighting that hits you at your side, rather than from above, should be your go-to. You want lights that flank or encircle the mirror. 'We try to use side lighting that is soft and enhancing particularly around the sink areas,' says Andrew.
'We recommend using vertical fixtures or sconces on both sides of mirrors instead of over the mirror,' says Jordan and Barry of The Brownstone Boys. 'And remember to always use a dimmer for the most flattering light.'
For Andrew, low pendants that cascade down one side of the mirror can also work, 'but these need to be at head height,' he says, so make sure they stay close to the wall instead of in the middle of the room.
Think about going frosted with the glass too, anything too harsh can be unpleasant on the eye. You should also consider the correlated color temperature, or CCT, which is an indicator of how warm the light appears. People tend to look the best when illuminated by slightly warm light bulbs around 2700 kelvins.
'Fixtures with a shade or a porcelain bulb will diffuse the light, creating a soft glow for ambient lighting,' says Emily. 'We also suggest using dimmers to control the brightness at different times of the day. For a warm glow, use bulbs that are 2700k and have a CRI (color rendering index) between 90-100, which allows you to see the most color possible. You can find this information on the box of any bulb! And if we're getting technical here, check that all your bathroom light fixtures are UL Damp or Wet-Rated for maximum durability and safety.'
When it comes to mirror lighting, recent trends are moving towards interesting pendants and statement lights that sit to one side of the mirror, not above. This off-center example is from Carter Williamson Architects.
'I really like wall sconces that have an open bulb pointing down on my face at the vanity; Not all wall sconces are created equal in this regard,' says Natalie. 'If there is a wall sconce that provides a nice glow it's not going to give you that lighting a lot of people want for doing makeup. In terms of the number of lights, I recommend the number of lights matches the number of sinks.'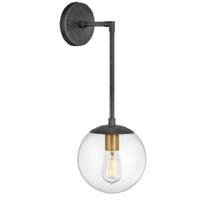 This mid-century inspired wall light features an extending metal arm that angles at 90 degrees with a beautiful circular bulb. Perfect for that off-center light at the side of a bathroom mirror.
Wall lights around the bathroom
Shaded sconces at head height, dotted about the bathroom will also smooth and soften your appearance. 'There are also so many fun and beautiful options available these days. Plus, if you splurge on an interesting light you can transform an otherwise simple tile design and create a very cool room and space for bathing,' says Luki.
'You should absolutely have wall lights in the bathroom,' agrees Anna. 'Lighting lining the perimeter helps illuminate the entire space properly. In rooms like a water closet—a separate space for the WC —it is nice to install a single wall sconce along with a small piece of art. The light is soft, calming, and creates a sense of warmth in the space.'
As well as the more obvious wall lights, perhaps the best light sources are those you cannot see. Consider hiding LED lighting behind mirrors or within molding.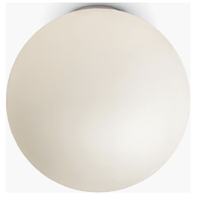 The Livingetc newsletter is your shortcut to the now and the next in home design. Subscribe today to receive a stunning free 200-page book of the best homes from around the world.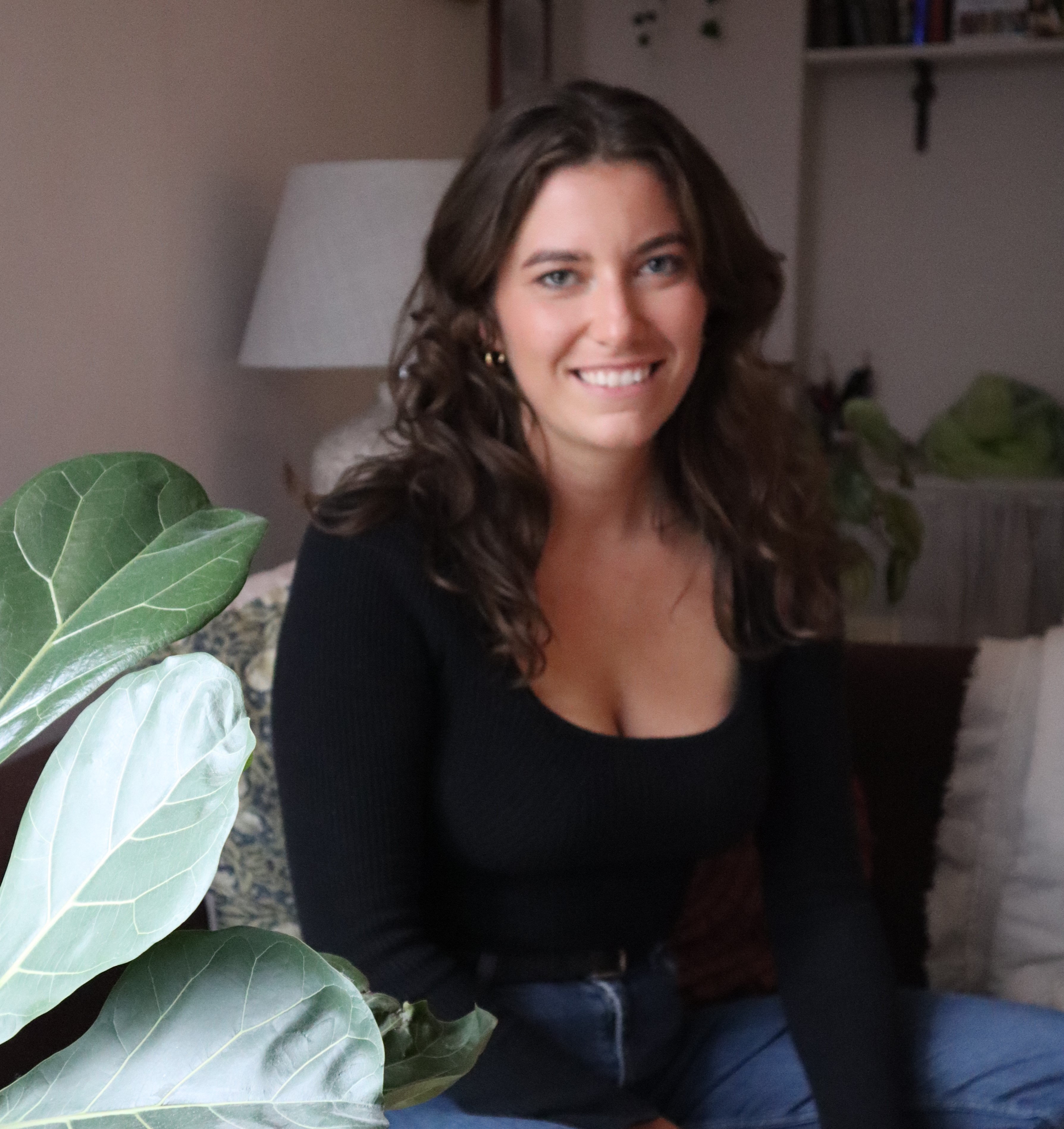 Livingetc content editor and design expert
Oonagh is a content editor at Livingetc.com and an expert at spotting the interior trends that are making waves in the design world. Writing a mix of everything and everything from home tours to news, long-form features to design idea pieces on the website, as well as frequently featured in the monthly print magazine, she's the go-to for design advice in the home. Previously, she worked on a London property title, producing long-read interiors features, style pages and conducting interviews with a range of famous faces from the UK interiors scene, from Kit Kemp to Robert Kime. In doing so, she has developed a keen interest in London's historical architecture and the city's distinct tastemakers paving the way in the world of interiors.