5 curtain colors to avoid in a bedroom, and what you should pick instead
Designers agree that these curtain colors might not be the right choice for a restful sanctuary like a bedroom
(Image credit: Stephen Kent Johnson. Design: Ries Hayes)
The Livingetc Newsletter
For style leaders and design lovers.
Thank you for signing up to LivingEtc. You will receive a verification email shortly.
There was a problem. Please refresh the page and try again.
As a soft furnishing, curtains are a great way to experiment with pattern and color in the home. For Annie Downing of Annie Downing Interiors, curtains are the perfect place to play with more vibrant, off-the-wall colors because they are, in their nature, changeable and can move with the seasons and trends - perfect for both homeowners and renters alike.
'Being impermanent, drapery offers an amazing opportunity to get out of your color comfort zone.' But at the same time, it's about striking the balance between something unexpected and colorful, without detracting from the purpose of the room as a relaxing space. Having beautiful bold and bright curtain colors adds to the 'wow' factor of a room that can be tied to other furnishing and décor in the space. But there are some bedroom curtain ideas that should be avoided. Here are five colors we wouldn't recommend (and a few that we love to see!)
1. Avoid energetic red
According to every expert, red isn't the best curtain color for a bedroom. But why is it so problematic? Red has powerful and fiery connotations, and carries a lot of energy that might be the antithesis of the mood you want to promote in the bedroom.
'Red is quite jarring and often polarizing,' says Luis Carmona of VERDE Interior Design. 'You either love it or you don't. It is also known to be a more stress or anxiety inducing color so we never recommend it to clients as an option for their bedroom, let alone curtains.'
'Choosing the right colors for the bedroom is essential,' says Karen Frome, principal of Rise Projects. 'Avoid overly bright or electric colors and instead opt for soothing tones in all aspects of a bedroom.'
Lauren O'Brien, director at Austin Design Associates agrees. 'Vibrant colors can be visually overwhelming and create a sense of restlessness, which is not ideal in a relaxing environment designed for sleeping. Red is known for stimulating and increasing the heart rate, making it harder to relax and sleep.' Try red for a room where you don't mind bringing in some energy, or tone down the brightness.
2. Tread carefully with cold colors
At the other end of the color wheel, you should think about those cool color schemes and the way color bounces from the curtain onto your walls, projecting and altering your wall color and creating a coolness. Curtains - especially those that hang from the ceiling to the floor, create a big influence on the color projections around your room, so be careful when working with blue, green and dark grey colors.
This doesn't mean you need to avoid the cold coloring completely, but color psychologist and holistic designer, Suzy Chiazzari suggests lining them.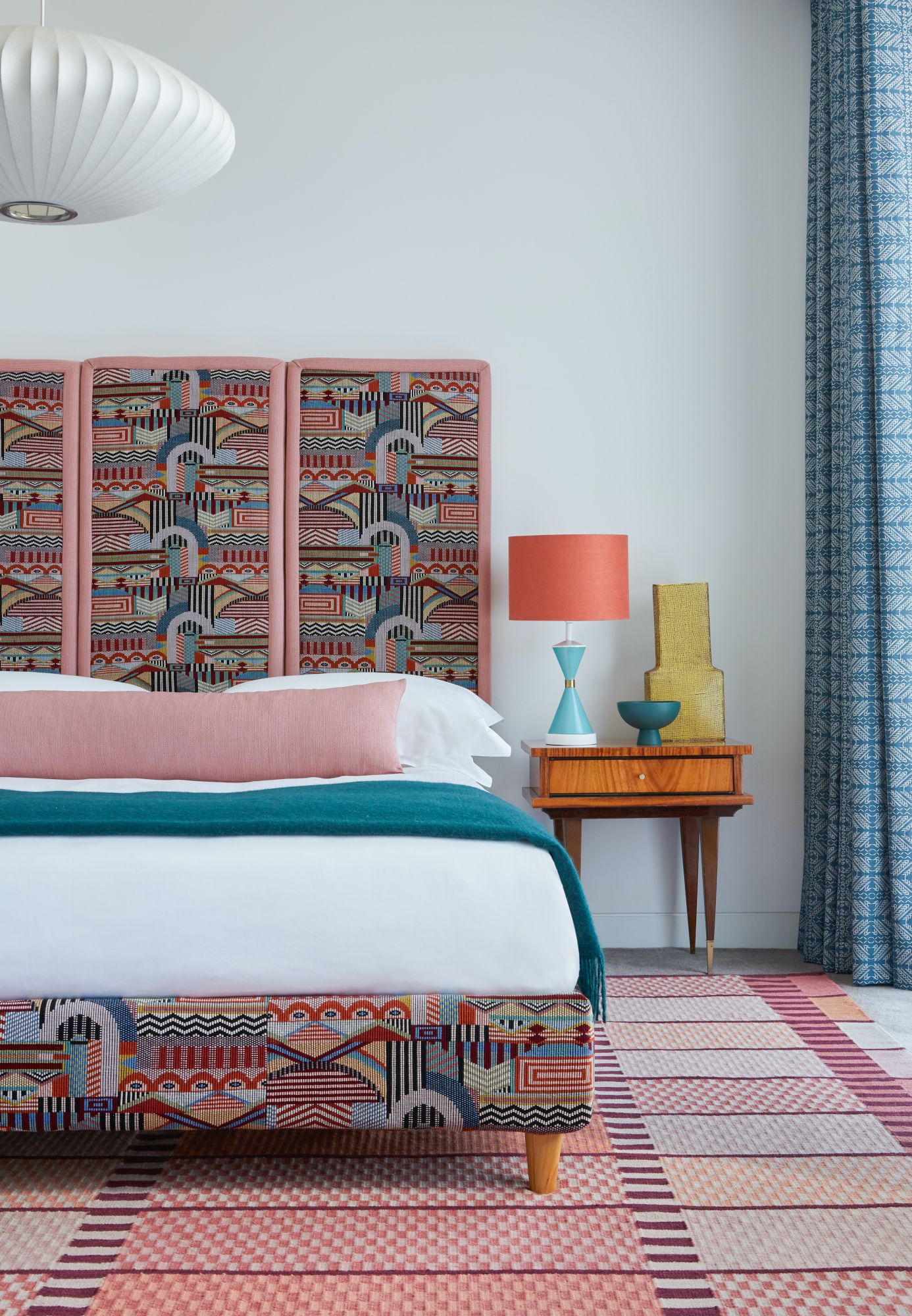 'You also should consider whether the drapes are light-filtering or not, as sunlight penetrates lightweight drapes changing the light in the room. If the fabric is lightweight, it is better to have neutral or warm-colored curtains, as dark or cool ones can create a cold dull atmosphere. So, if your curtains are, grey, blue or green, then it is best to have them lined. When it comes to how to layer sheer and blackout curtains, make sure you have two evenly spaced tracks or rods are required so they can be operated independently.
3. Steer clear of cheery yellow
Yellow is often used to bring a joyful feel to a space, but be careful when playing around with this shade and opt instead for a paler or muted version instead of a bright and vivid yellow. Yellow is a color that evokes happiness, but can also cause one to feel more alert than they really are. 'I avoid startling colors in the bedroom such as yellows,' says Gil Melott, principal of Gil Melott Studio. 'They are distracting and visually jarring and defeat the purpose of a sleeping space. I prefer a subtle there but not there off-white and subtle cream.'
'The bedroom is a place for rest and calm so the colors of the bedroom, including the curtains, should represent a relaxing bedroom,' says Luis.
If you are going for yellow, consider a muted, mustard color or something light and buttery to avoid bringing too much energy to the space.
4. Give black a miss
Black curtains are great for that black-out effect - blocking out every bit of light and helping your bedroom become a private sanctuary for sleep. But so often black has connotations of feeling heavy and intense.
'We love decorating with black, but we do not recommend black curtains,' says Luis. 'Although used a lot in design because of its sleek appearance and versatility, the color black isn't as relaxing as we would hope. It is dark by nature and sometimes evokes sadness causing the bedroom's energy to feel off.'
Roongnapa Dormieu of Bangkok-based PAON Architects agrees, and worries that by using black a room feels less open and airy. 'Using black as the dominant color for bedroom curtains may create a dark and somber ambiance that could impact one's mood upon waking up in the morning, and it can make a small bedroom look smaller.'
5. Grey
Last but not least, we're really over grey here at Livingetc. It can - in the right setting - feel sleek and modern, but so often it feels corporate and stuffy. If you're looking for the qualities that grey brings - a calming neutral - there are so many other options to go for - think taupes, beiges, or pale muted colors like a very light blue or purple.
'Grey is the enemy of cozy, happy spaces and can appear dull and cold,' say Margherita Thumiger and Louise Glynn, interior designers at Studio 29.
What colors should I use for bedroom curtains instead?
So what should you be going for instead? When choosing the color and shade of your bedroom curtains it is important to bear in mind the color scheme and décor of the rest of the room,' says Tecla Tangorra, co-founder of Brussels and New York-based Labscape Architecture & Design.
'As a general guide there should only be one stand-out star in a bedroom. So if the rest of your bedroom is littered in bold colors and patterns consider keeping your curtains in a subtle neutral tone. However, if your room is already neutral, you can inject some life into the room with vivid colored curtains.'
For style leaders and design lovers.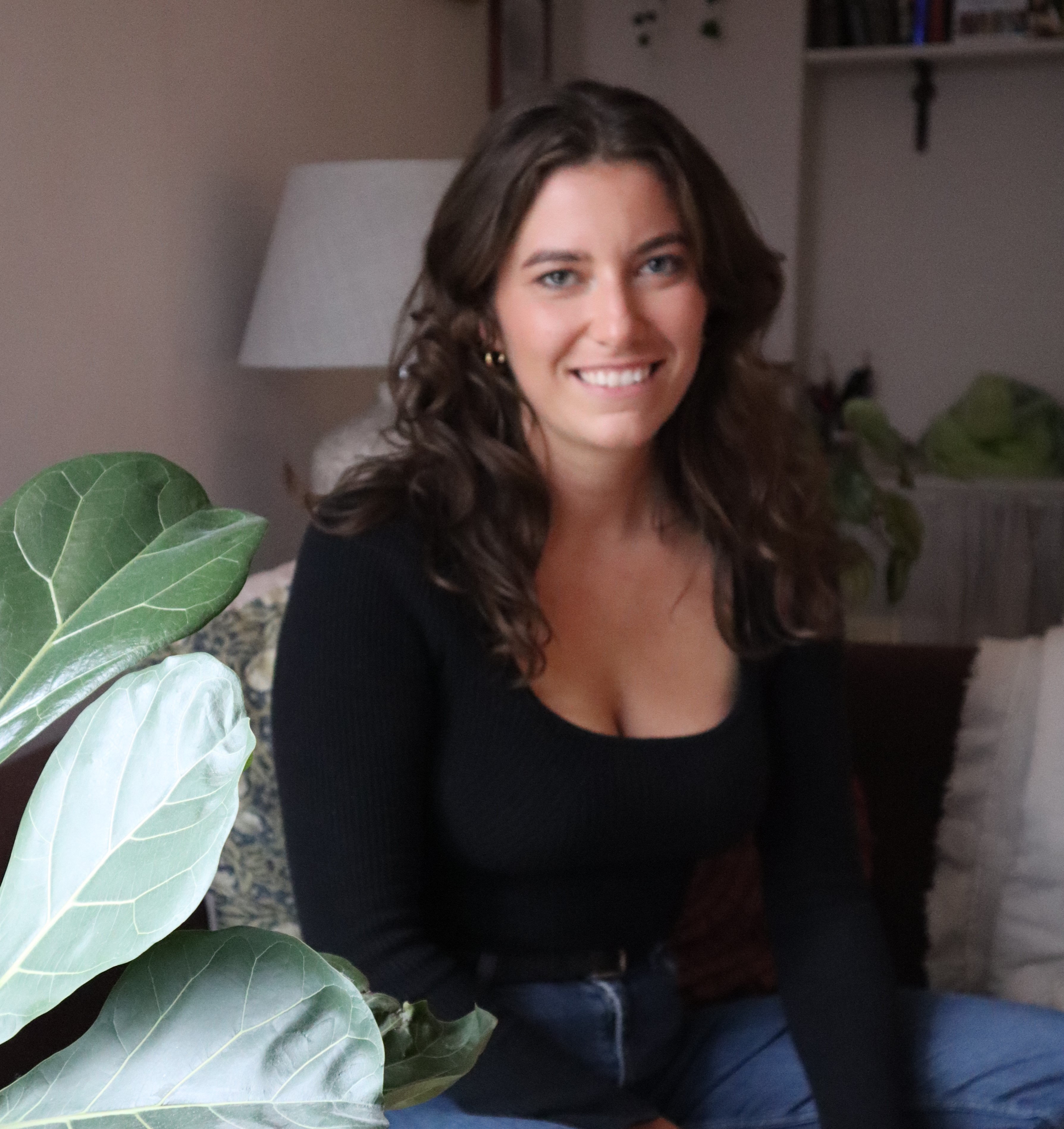 Livingetc content editor and design expert
Oonagh is a content editor at Livingetc.com. Previously, she worked on a London property title, producing long-read interiors features, style pages and conducting interviews with a range of famous faces from the UK interiors scene, from Kit Kemp to Robert Kime. In doing so, she has developed a keen interest in London's historical architecture and the city's distinct tastemakers paving the way in the world of interiors.