Are white walls still in style for 2023? How to rework this 'vanilla' palette for now, according to designers
Is the simple white wall still on trend? Yes, say the experts – as long as you follow these tips on keeping things contemporary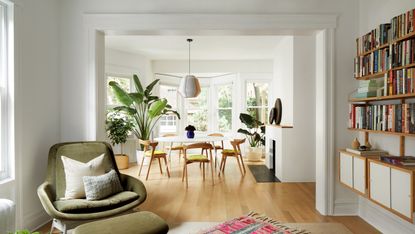 (Image credit: Gieves Anderson. Design by JAM Architecture)
It's been the failsafe shade for years, but are white walls still in style for 2023? It seems impossible that this timeless color could fall out of favor, but with the rising popularity of dark, moody interiors, color blocking, and now color drenching – a trend we're still loving – could it be that white walls are over?
Well, no – we don't think so. There's lots to be said for exploring color in your interior design, but white definitely still has a huge role to play in decorating – whether that's to lighten and brighten a room, or to provide a canvas for your impressive art collection.
Still, there are definitely better ways to use this interior design trend for a contemporary finish – we spoke to the pros to find out how.
Ellen is Livingetc's print editor, and an experienced interiors journalist. For this piece, she spoke to interior designers and color experts to get their ideas for using white in contemporary schemes – for a look that's fresh and forward-thinking.
Are white walls still in style?
Great news for the color-averse: all of the designers we spoke to were broadly in favor of white, in the right circumstances. They do, however, recognize that most decorators are far more confident with color these days (see color drenching as a popular example) – perhaps partly because people want to move away from the white walls that dominated interiors for years.
'I don't think a white wall would ever go completely out of style, but we have seen a shift with our clients being more open to the use of color for walls and cabinetry in response to the prevalent use of white over the last few years,' says Megan Prime, principal of JAM, a Brooklyn-based multidisciplinary architecture and interiors firm.
'White walls will always play a part in interior decoration – especially as our perception of what qualifies as "white" can be anything but!' says Patrick O'Donnell, color expert and Farrow & Ball brand ambassador. 'It's a useful arsenal in decorating, but you do need decent lighting conditions for it to work to your advantage: pure white or white that appears too blue is an absolute no-no in north-facing spaces as will end up looking drab and grey, but a warmer based white with underlying notes of yellow or red will play to your limitations here.'
One of the key benefits of white is that it plays to different interiors styles – and as such, is unlikely to ever fall out of fashion. 'Though moody hues are definitely on trend for 2023, white walls will never go totally out of style,' says interior designer Bethany Adams. 'There are too many Swedish modern farmhouses, Miami apartments and Upper East Side pieds-à-terre to decorate for that to happen!'
'We all have a perception of white as cool and architectural, but white walls can play to many decorating styles – from beautifully edited, controlled interiors where discipline rules to a beautifully layered interior where it acts as a foil, allowing fabrics to sing and gallery walls to resonate,' agrees Patrick.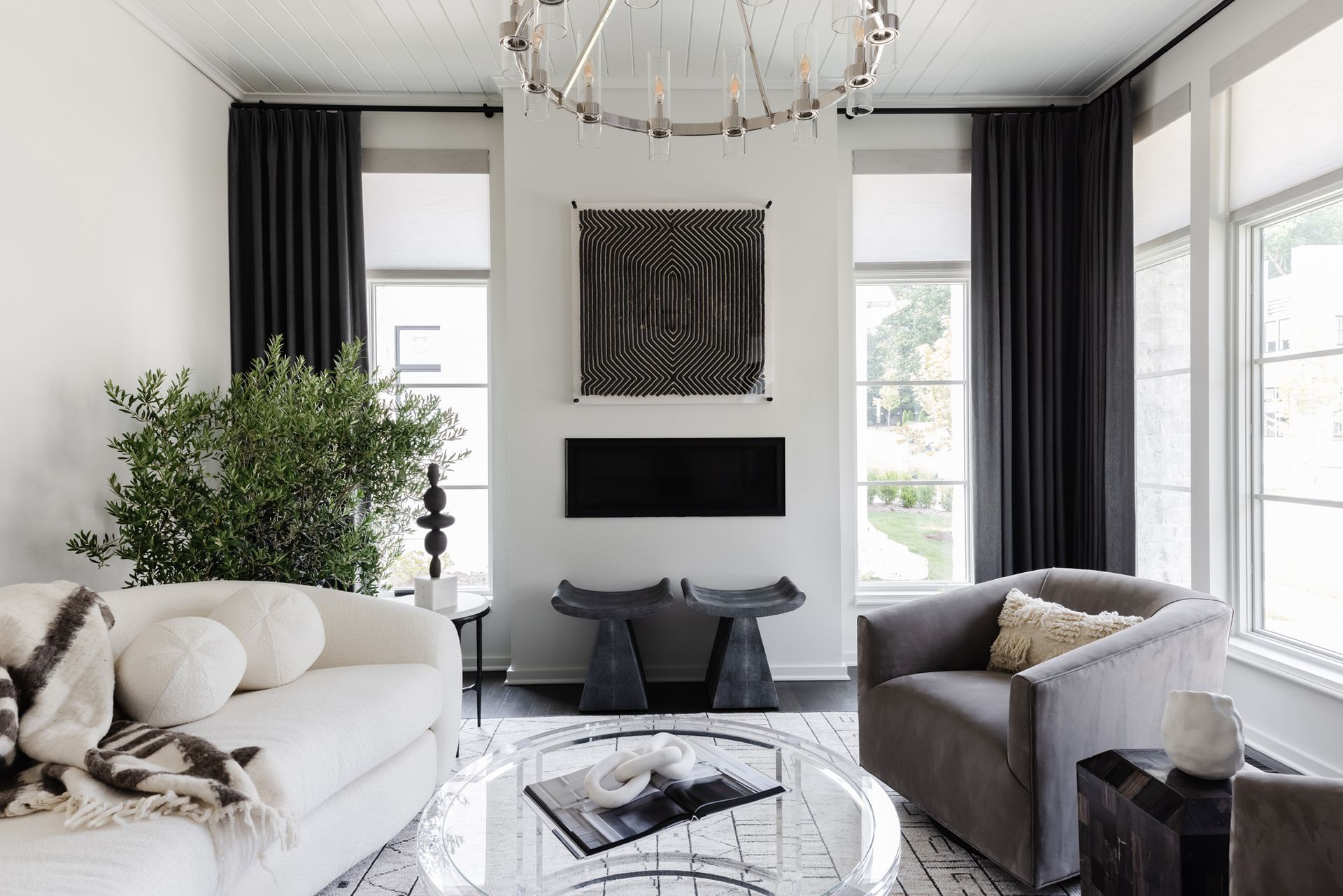 There are certainly times and places when white works better than any other color in a scheme, thanks to its understated nature. 'Often a white wall's best feature is that it disappears to let other design elements take center stage,' says Leslie Murchie Cascino of Bonni Wu Design. 'Do you have a collection of photos and artwork to showcase in a gallery? How about colorful patterned curtains, rug, or duvet? It may be best to let your walls act as a supporting element and often white is a great choice. If there is a design-based reason the walls are white, that's entirely different to painting them white because you don't know what else to do. Give your white walls purpose and they can still be a great piece of any design.'
So it seems that white walls are staying put – but not all whites are made equal, as interior designer Ashley Macuga of Collected Interiors adds. 'I do expect that we will continue to see an evolution of different undertones of whites,' she says. 'Gone are the days of bright farmhouse whites: instead we will see warmer, moodier whites with tones of griege and aubergine that give depth and richness.'
How can you make white walls look modern?
As Ashley hinted, the new way to use white is to pay attention to undertones and be prepared to move away from 'pure' shades to something a little more layered. 'Consider warm whites and even greige whites as an update to the typical stark whites that can sometimes make a space feel too cold, sterile, or just overall "blah",' says interior designer Lauren Sullivan of Well x Design. 'Always keep in mind that you should test any white paint in your own space first as they can drastically vary depending upon the natural light, orientation, and other factors of the space.'
The key to making white walls feel more contemporary than classic (though that's not necessarily a bad thing, of course) is to use texture. Farrow & Ball's Patrick O'Donnell advocates a soft eggshell sheen or full gloss paint idea for a glamorous look, with one caveat: 'Your substrate needs to be super smooth as higher sheen can show all the flaws!'
Similarly, 'Use plaster to bring movement, or wallpaper to bring a pop with pattern,' says Samantha Struck of StruckSured Interiors. She also advises adding moldings and trims to bring depth: 'There are so many ways to use white in an out-of-the-box way!'
'I think applied crown moldings are having a revived moment,' agrees Ashley Macuga. 'They provide layers of character reminiscent of European pieds-à-terre. And the best news? It doesn't have to cost a fortune to add a trim piece here and there.'
Selecting the correct shade for your space is important, and you can harness current color trends to find a white that feels forward-thinking. 'The best way to use white in a contemporary way is to find a white with the right undertones, either cool or warm,' says Megan Prime of JAM. 'If trends are going in the direction of cooler colors, finding a white with grey/blue undertones will feel right for the moment. When trends go in the direction of warmer colors, finding a white with yellow/pink undertones will feel current and fresh.'
What are the interior color trends for 2023 to try instead?
Perhaps you see the benefits of white walls but want to try something a little different – in which case, the designers we spoke to have some recommendations. 'What we're designing right now is leaning towards juicy shades of burgundy and lighter shades of pinks,' says Megan Prime. 'And our favorite color, no matter what the year, is green.'
Patrick O'Donnell is also a fan of an earthy pink, but he's noticed another burgeoning trend. 'Browns are unbelievably chic right now,' he says. 'London Clay, our reddest brown, delivers sophistication and warmth, whilst more subtle browns such as Mouse's Back, which has a little dollop of green, brings an earthy charm to a rural period look.' Finding colors that go with brown can be a little tricky, but if you can pull it off you'll be bang on trend.
Earthy colors also continue to be big news: Ashley Macuga recommends greiges, clays and terracottas, sage and moss, deep sea navies and elegant aubergines. Also dominating the interiors world are saturated tones. 'I'm still seeing a move to moody rooms with saturated muted hues,' says Leslie Murchie Cascino. 'There's a cozy and familiar factor that plays into this trend. But like any good design, you need contrast to keep a room or vignette interesting and dynamic. Introducing lighter accessories or accents can help keep your eyes moving around a room and provide context for the richer or deeper colors in a moody space.'
Where to shop for white paint online
The beloved paint brand can be shopped direct from the Farrow and Ball website, with classic white shades that have been used time and time again by top designers.
Lick is a relatively new upstart in the world of paint, but has a range of beautiful colors. You can also order a sample box of whites, whether cool or warm, to try out their full range.
The Livingetc newsletter is your shortcut to the now and the next in home design. Subscribe today to receive a stunning free 200-page book of the best homes from around the world.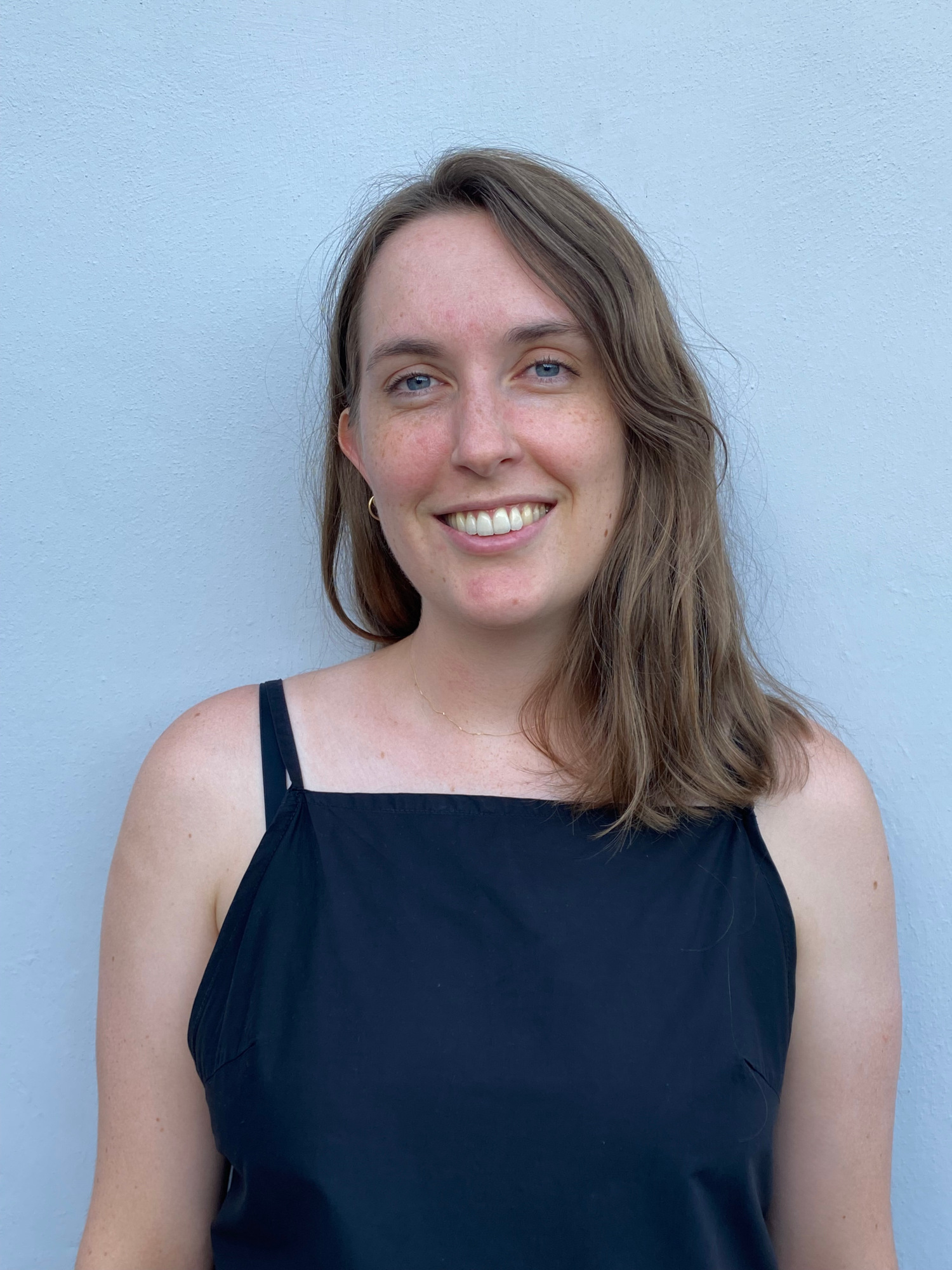 Ellen is deputy editor of Livingetc magazine. She cut her teeth working for sister publication Real Homes, starting as features editor before becoming deputy editor. There, she enjoyed taking a peek inside beautiful homes and discovered a love for design and architecture that eventually led her here. She has also written for other titles including Homes & Gardens and Gardeningetc. While she gets ready to buy a house of her own, she takes inspiration from the works of some of her favourite architects and tastemakers. She has a particular passion for green design and enjoys shopping small, local and second-hand where she can.