Are colored bed sheets tacky? Interior designers decide once and for all whether non-white bedlinen is a faux pas
Embrace the colored bed sheet look or ditch it in favor of all-white bedding? Here's where interior designers stand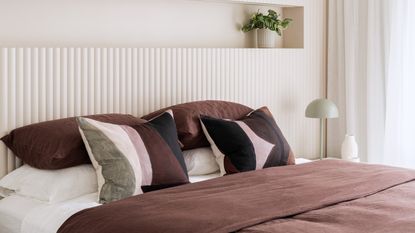 (Image credit: Ben Parry. Design: Jacqui Mitchell)
Someone once told me that using non-white bedsheets in your bedroom was the ultimate design faux pas. It's one of those comments that stuck with me, and made me question whether or not colored bed sheets are inherently unstylish.
Crisp, white bedding is a hotel bedroom staple, a luxury standard in five-star resorts across the world. But I've come to the decision that while white bedding has its place in hotel rooms, it doesn't always follow that colored bedding should be banished from the bedroom in its entirety. Colored bedding has its own merits, and can bring character to a space and help a color scheme really come into its own.
'Colored bedding and simple, white bedding both have their places,' says Lucy Lear of Twill Interiors. 'It's all about the overall vibe you want to create,' she says.
There is no straightforward answer as to whether colored bedsheets are right or wrong - it's purely situational. To help you decide whether colored bedding should be embraced or avoided in your own modern bedroom, I spoke to interior designers who have designed spaces where colored bedsheets and white bedding work equally well.
When to use white bedsheets
If you're looking for a more traditional look or trying to make your bedroom feel like a luxury hotel, stay clear of using color and go for neutrals like taupe, beige and minimalist brown tones, or go all-white. In hotels, it's commonplace to see white, crisp sheets that are neatly ironed and tucked into the corners.
'Colored bed linen definitely used to be a faux pas, where only white linen would do,' explain Margherita Thumiger and Louise Glynn, Studio 29 founders. 'Any hint of color would be seen as just inelegant and a bit common.' You might want to be creating a similar feel in a guest bedroom, stripping back your personality to help your visitors feel comfortable.
Another reason why you might not want to go for colored bedsheets is if you're looking to curate a relaxing bedroom. This often means avoiding colors that are too bright and bold, or hold too much energy like reds or yellows tones.
'For our Georgie Terrace we wanted to create a tranquil and tonal master retreat,' explains architect and designer, Loretta Lovecek architect and interior designer at Sydney-based Sequence Studio.
'As the main living spaces of the home incorporated such bold color palettes and wallpaper patterns, the main bedroom, in contrast, was to be a space of restraint; one of rest and respite for the homeowners.'
'This was achieved through the calming color palette and neutral bedsheets, while the Robbie Harmsworth artwork hanging over the bed acts as a hero piece within the space, speaking to the overall design of the home.'
When to use colored bedsheets
If you are looking to use your bed as a canvas for color and really highlight the key piece of furniture in the room, color is your best friend. Just make sure you get the tone right.
My advice is to play around with the tone and saturation, staying clear of highly saturated and vivid bold primary colors. This means you get the coloring you want, but in a softer, more subtle way. Instead of bright red, think moodier burgundy, rust or terracotta. Instead of bold magenta, go for softer pink blush or salmon. Instead of a bright yellow, go ochre or mustard.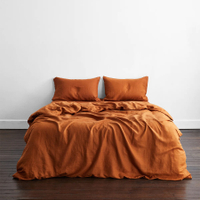 Rust French linen bedding set, Bed Threads
For a jolt of color, go for a rust bedspread, like this from Bed Threads. I love the toned-down orange shade and linen is the perfect material - soft, cooling and luxurious.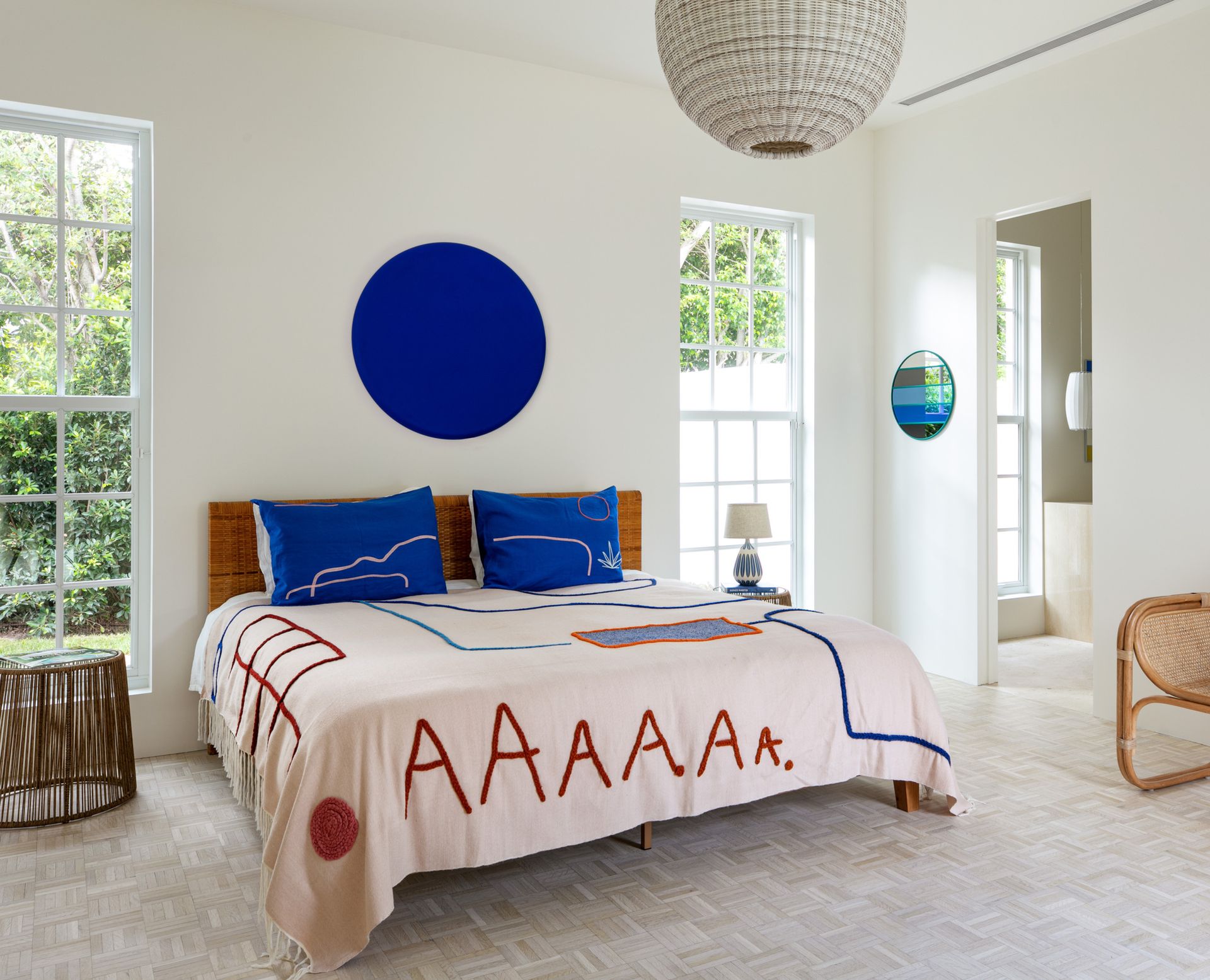 It ultimately matters what type of atmosphere you want to create in your bedroom. Are you looking for a place of sanctuary, where color heavily influences the tranquility and mood of the space? Are you looking for a more energetic room, a place that wakes you up in the morning with a zesty color palette? Answering these questions first is crucial in helping you decide what colors to go for your bedding. If you're looking for a bit of color and character, colored bedding might be the way to go for you.
Be wary of the bed sheet colors to avoid too. Color can have stimulating qualities, and associations and evoke different emotions that you should be aware of before you decide which color to pick for your bedding. Just as the color of our bedroom walls affect the quality of our sleep, so too does our bedding.
Another situation where colored bedding might be perfect for your room is when you're looking to use color to really tie the space together and create a cohesive palette. 'Nowadays, we often use colored and even patterned bedsheets to complete a scheme,' say Margherita and Louise.
Ideally, you want no more than three strong colors in a room, and you want these colors to really work together. The 60-30-10 rule is a great formula to follow that helps you divide up how much you use each color, landing at the perfect balance. If you're looking to increase a color's presence in a room, use bedding as a canvas.
Think also about the pre-existing furniture in the room and take color inspiration from that. 'Art is a good way to inspire your bedding', says Lucy Lear of Twill Interiors.
'For this project (above), I started each space by selecting a key piece of artwork then using the artwork to create a palette to design the space,' says Lucy. 'For me, I love to design this way - making sure that the artwork then speaks to every piece in the room. The beds, being the biggest furniture piece in the spaces, was the best way to ensure that the palette from the artwork was best brought to life.'
Can I use multiple colors for bedsheets?
'Putting together contrasting or harmonizing colored bed linens is a work of abstract art in itself,' says interior designer, Anne Hindley. To pick the perfect match for bedding and pillows, take your cues from color theory, matching the bed sheets with the color that sits opposite on the spectrum. A light terracotta bed spread might work with teal pillows for example. A blush pink would look beautiful when paired with sage green pillows.
Otherwise, keep things tonal and go for the same family of colors, like this example from design studio, Run For The Hills. If you're wanting a neutral scheme, browns of all shades will look calming and relaxing, beckoning you into bed.
The Livingetc newsletter is your shortcut to the now and the next in home design. Subscribe today to receive a stunning free 200-page book of the best homes from around the world.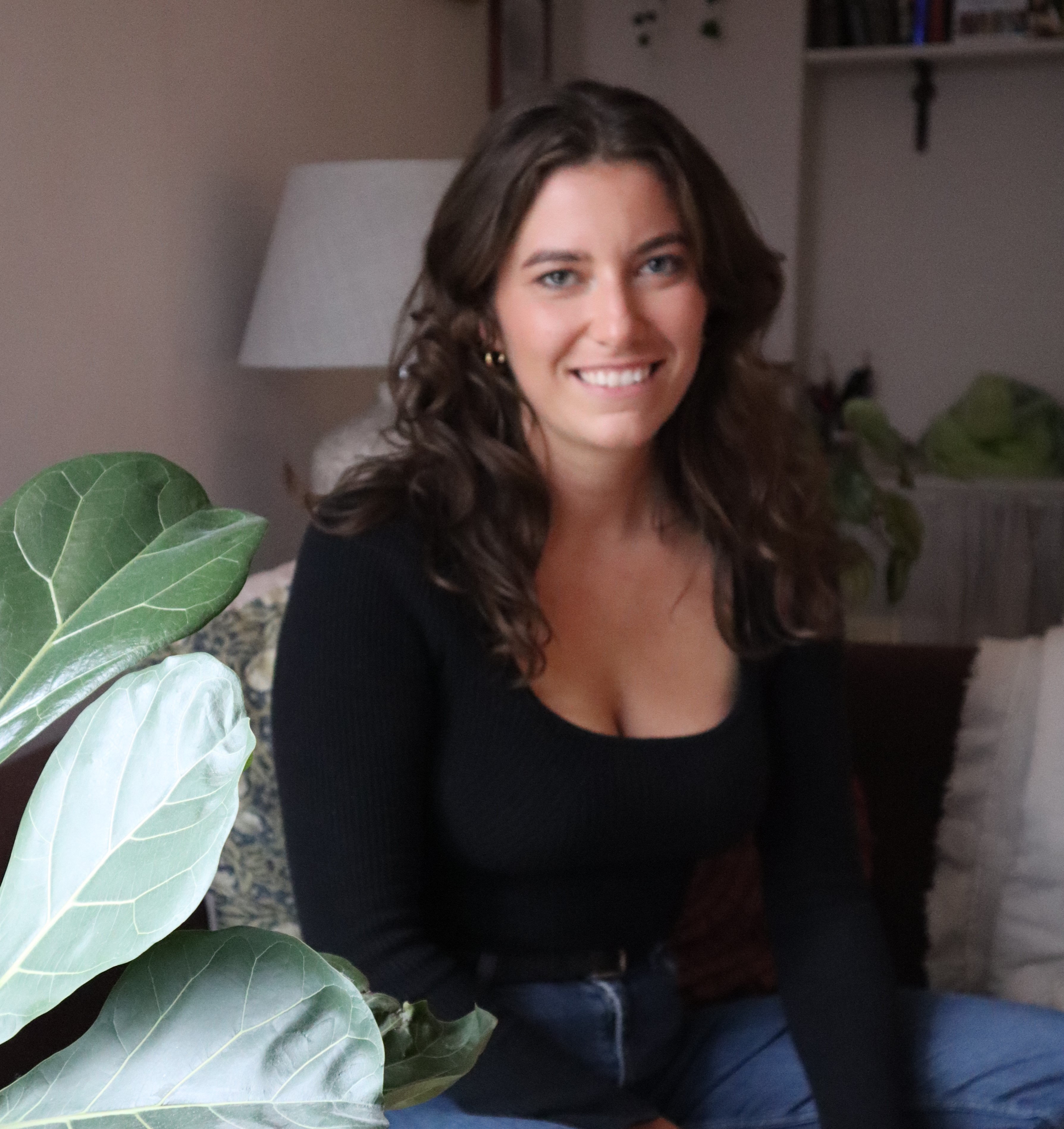 Livingetc content editor and design expert
Oonagh is a content editor at Livingetc.com and an expert at spotting the interior trends that are making waves in the design world. Writing a mix of everything and everything from home tours to news, long-form features to design idea pieces on the website, as well as frequently featured in the monthly print magazine, she's the go-to for design advice in the home. Previously, she worked on a London property title, producing long-read interiors features, style pages and conducting interviews with a range of famous faces from the UK interiors scene, from Kit Kemp to Robert Kime. In doing so, she has developed a keen interest in London's historical architecture and the city's distinct tastemakers paving the way in the world of interiors.