TRENDING: OUR 10 MOST POPULAR INSTAGRAM POSTS FOR NOVEMBER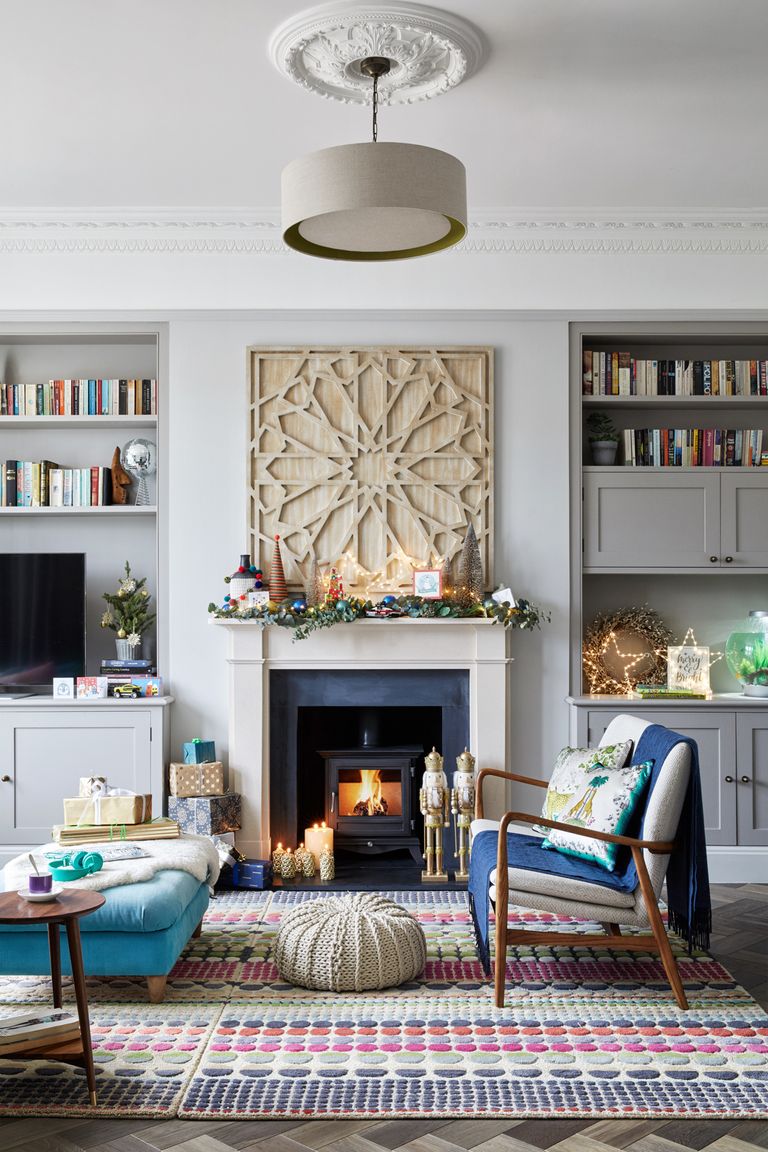 The festivities may be on the horizon but it was rich textures, geometric shapes and colour confidence that were grabbing your attention this month. From dark and dreamy hallways to sophisticated spaces filled with luxe materials and graphic forms, if there's one thing that's clear from our Insta feed this month, it's that a beautiful room is not just for Christmas.
1. MONKEY BUSINESS
If there's one room where you can really branch out design-wise, it's the downstairs cloakroom. This fun and fabulous Monkey wallpaper is beautifully offset with the dark panelling, maxing out on the style points.
2. IN GOOD SHAPE
The geometric artwork and colourful rug transform this room into a relaxed yet vibrant space.
3. VELVET UNDERGROUND
Marble isn't just for bathrooms and kitchens; it looks beautiful in this living space teamed with plush velvet upholstery to soften the look.
4. THE DARK SIDE
Warm timbers, shimmering glass and lustrous metallics give this moody hallway rich texture and bring balance to the scheme.
5.GOING GREEN
Think large spaces look cold? Teamed with bare bricks and repeated on the floors, window frames, timber cabinetry, metalwork and chandelier, this verdant emerald hue exudes warmth throughout this roomy kitchen.
6. SHAPE SHIFTER
The geometric shapes on the upholstered chairs, monochrome rug, coffee table frame and pendant light pull this simple white space together.
7. BACK TO BLACK
In this hallway, walls and woodwork painted in black stand out against the crisp white ceiling and cornicing. Glass ochre-hued pendants and quirky colour art lift the mood.
8. GRAND GESTURE
With classic architectural features like these, the crystal chandelier and antique mirror combo fits right in.
9. TWINKLE TWINKLE
Who knew fairy lights could create such a spectacular display? This simple style idea has maximum impact.
10. IT'S CHRISTMAS!
What better way to set the stage for a Christmas scene than with ruby red velvet drapes at the doorway? Candy stripes and colourful baubles enhance the traditional tone. Merry Christmas one and all.