Amazon Halo View review
The Amazon Halo View is one of the best health trackers on the market at one of the most reasonable price points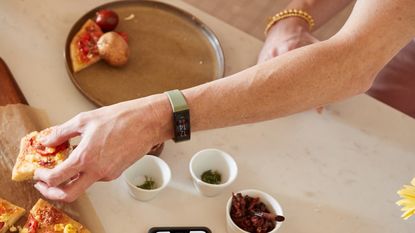 (Image credit: Amazon)
With its sleek design, huge variety of wellness tracking capabilities, and one of the most comprehensive supporting apps in the industry, the Amazon Halo is a must-try for any wellness enthusiast who wants access to the data they need to support their health—particularly given the affordable price point.
Reasons to buy
+

Tracks a wide variety of metrics, including heart rate, blood oxygen level, sleep, and activity

+

Comes bundled with a full year of Halo membership

+

Easy-to-use interface, both on the Halo View and through the Halo app

+

Variety of programs to help you monitor and hit your health goals

+

Battery lasts up to a full week on a single charge
Reasons to avoid
-

If you're looking for a tracker that can also make phone calls (like the Apple Watch), the Halo View doesn't have that functionality
Amazon entered the health tracker game in 2020 with the launch of the Halo Band. In late 2021, the company expanded its offerings with the launch of the Halo View, a new touchscreen version with expanded features aimed to give people the tools and data they need to improve their health.
We had the chance to test out the Amazon Halo View, and in this review, we'll go in-depth on everything you need to know about the fitness tracker, as well as how it stands up to the best fitness trackers on the market. Read on for the full Amazon Halo View review.
Amazon Halo View: price and availability
The Amazon Halo View currently retails for $79.99 USD—and that includes a one-year subscription to the Halo app (after the one-year subscription expires, the Halo app will run you $3.99 plus tax per month).
Amazon Halo View: setting it up
The Amazon Halo View comes packaged with four items—a sensor, band, charger, and Quick Start Guide that outlines the steps you'll need to take to get the Halo View up and running.
First, you'll need to download the Amazon Halo app on your phone (the app is available for both Android and iOS). Make sure your Bluetooth is enabled and your phone is connected to WiFi or data.
Once the app is downloaded, grab your Halo View and clip it into the charger, lining up the three pins on the bottom side of the Halo View with the three pins on the charger (the Halo View will briefly vibrate when it connects to the charger). Once it's had a few minutes to charge, the Halo View's screen will show that it's ready to pair—and from there, it's back to the app.
Open up your Halo app, making sure your phone is close to your Halo View. The app will automatically pair with your Halo View device and walk you through the setup process. And once you're set up through the app, your Halo View is ready to wear and ready to go.
Amazon Halo View: how does it look and feel?
If style is important to you, then you'll enjoy the Amazon Halo View. The touchscreen interface, the rectangular watch face design, the sleek sport band… they all come together to create a piece of technology that's not only effective, but that has a stylish look on your wrist.
The Halo View comes with a standard sport band in three color options—black, lavender, and sage green (I'm a neutral person, so I went with the black). If you want a band that's more in line with your personal style, Amazon also offers sport bands in 15 additional colors for $14.99—or, if you want to take it up a notch, a fabric band (available in eight colors), a metal band (available in two finishes), or leather band (available in tan or black) for $29.99.
Amazon Halo View: how is it to use?
When it comes to the Amazon Halo View's features, there are two categories that need to be discussed—the features on the Halo View and the additional features you can access through the Halo app.
Using the Halo View
Let's start with the features of the Halo View. When you tap the Halo View's touchscreen, it, by default, displays the time. By swiping up on the touchscreen, you can access four categories of features: Data (which allows you to track your activity, sleep, heart rate, and blood oxygen), Exercise (which allows you to track a variety of fitness activities, including walking, running, swimming, cycling, HIIT, yoga, and rowing), Tools (which gives you access to an alarm, timer, and stopwatch), and Settings (where you can do things like adjust different settings, including brightness and notifications, sync your Halo View with your Halo App, or check your battery charge).
The features on the Halo View are great—but the features on the Halo app are where things really ramp up.
Using the Halo app
Let's start with the data. The Halo app uploads all the data from the Halo View and transforms it into easy-to-read charts that make it easy to spot trends—and use those trends to make better health decisions. For example, in the Activity section, the Halo app shows you how much light, moderate, and intense activity you're getting each day and week—and then translates that into "points," showing you how close you are to reaching the American Heart Association's recommendations for weekly activity (the target is 150 points per week).
The data that I found most helpful was the Sleep data. I am a person that can struggle with sleep; I sometimes take a long time to fall asleep—and often wake up in the morning feeling like I didn't get enough rest. The Halo's Sleep data tracks a variety of metrics that helped me better understand what's actually happening during my nighttime hours—including how long it takes to fall asleep, how much time I spent awake during the night (and when), and how much time I spent in each sleep stage (light, deep, and REM). It also compares my metrics to the target metrics—so I could identify the actual sleep issues I'm experiencing (not enough deep sleep and too many disturbances throughout the night!) and, ideally, take steps to deal with those issues.
Another interesting feature of the Halo app is how it uses your phone's camera and machine learning to help you track your progress. With the Body Scan feature, you use your phone camera to take four photos of your body—one from the front, one from the back, and one from either side. The Halo app then creates a 3D model of your body and pairs it with a variety of information, including body fat percentage and body composition. As you progress through your workout program, you can retake the Body Scan to track your progress.
The Halo app also offers a similar experience with its Movement feature, which uses five exercises to measure your posture, stability, and mobility (I spend most of my day hunched over a computer, so I was pleasantly surprised when I scored an 89 on the Movement assessment!).
The Halo app also has the Discover feature, which is full of programs that help you build better habits, whether you're trying to sleep better (including sleep meditation programs), eat better (for example, the Mayo Clinic has a program to help you replace artificial sugars with fruit!), or move more (the app features a variety of beginner-friendly programs to introduce you to a variety of exercise types, including yoga, HIIT, and strength training). I've been in a pretty good diet and exercise groove, but I have been trying to drink more water, so I tried a program designed to encourage drinking water before every meal—and the nudges I got from the app definitely help.
If a program feels overwhelming—and you want to take a more piecemeal approach to improving your health and wellness—you can also access individual workouts, recipes, and meditations through the Discover feature.
Amazon Halo View: our verdict
Full disclosure: I'm generally not super enthusiastic about wearable technology - If I could get rid of my cell phone, I would! This is why I've been surprised at how much I'm enjoying using the Halo View. The actual tracker is lightweight and easy to wear—and I absolutely love all the data, metrics, and features I can access through the Halo app.
So, final verdict? The Amazon Halo View is a step above other technologies on the market, particularly when you consider the affordable price point—so if you're in the market for a sleek, intuitive, and comprehensive health tracker, you'll definitely want to check this one out.
The Livingetc newsletter is your shortcut to the now and the next in home design. Subscribe today to receive a stunning free 200-page book of the best homes from around the world.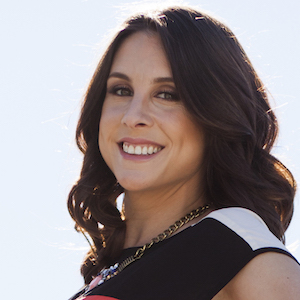 Deanna deBara is a freelance writer living in the Pacific Northwest. A fitness enthusiast, she's been writing on all things health, wellness, and fitness since 2016. When she's not busy writing, you can find her hiking the PNW with her husband and two rescue dogs, snowboarding, or trying out a new baking recipe in the kitchen.