This super simple decluttering habit helps you organize your home without even thinking about it
By applying this daily decluttering technique, clearing your space becomes a marathon rather than a sprint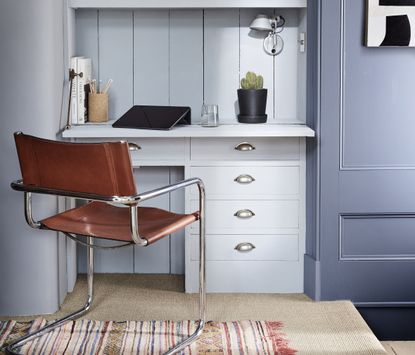 (Image credit: Little Greene)
The Livingetc Newsletter
For style leaders and design lovers.
Thank you for signing up to LivingEtc. You will receive a verification email shortly.
There was a problem. Please refresh the page and try again.
Most of us want to cut the clutter, but dedicating enough time to the cause can feel impossible. Day-to-day, we find ourselves too bogged down by life's busy schedule to find a few spare moments to declutter our homes, and by the time the weekend rolls around, making the most of our free time comes first. Wouldn't it be miraculous if there was a decluttering rule that helped you clear up without even thinking about it or eating into your time? Well, that's what the 5-things-a-day rule does, and it's helped me kick the clutter once and for all.
Like many twenty-somethings, my free time is at a premium (and I don't even have to worry about feeding a family, yet). While I'll free up some daily time to tidy the kitchen and clean the bathroom, I don't want to waste extra minutes that could be better spent elsewhere. My point is, life's too short to be decluttering constantly - and yet, with ever-growing piles of stuff around my home, sorting out my stuff is permanently on my to-do list.
I needed a quick, instant, and mindless solution to decluttering a room. In pursuit of one, I came across the 5-things-a-day rule. It's a simple way of altering your daily habits for a clutter-free space, and it requires very little conscious effort. Here's how it works.
Lilith is an expert at following news and trends across the world of interior design. A firm believer that a tidy home is a happy one, she's committed to helping readers organize and declutter their spaces through sharing practical tips and guides. For this piece, she spoke with experts to find out about the 5-things-a-day decluttering rule and how it can help us keep on top of our stuff.
What is the 5-things-a-day decluttering rule?
The task of decluttering is an overwhelming one, but rules and hacks help to keep us on track. This one goes one step further by making us stick to the job without even sparing a thought (or at least, very little thought) to it.
'If you're struggling to control the clutter in your home, the "five things a day" rule is really quick and easy,' explains professional organizer Jane Lee, owner of Jane Lee Interiors. 'Simply pick up five items during the day that don't have a home and find a good place for them to live - it can be more or less than five, just pick a number that feels right for you.'
The best thing about this decluttering tip is that it's perfect for anyone with a hectic schedule that can get in the way of household chores. I don't have to designate time out of my day to declutter, I simply do it throughout the day. It might be while I wait for dinner to cook, or while I make my way through the house on my coffee break. Before long, you do it without even thinking.
'Clutter tends to breed clutter and this rule helps to prevent it from building up again,' Jane adds. 'All those higgledy-piggledy piles will gradually and magically evaporate.' She also recommends pairing it with the three second rule to let go of some of the clutter for good. After counting to five, if you can't remember when you last wore or used something, or if it doesn't fit within an organized space in your home, it could be time to let it go.
What stuff does it help you get rid off?
Anything can be considered clutter, but there are a few more frequent offenders. They tend to be the sort of things that don't have a designated space in your home and therefore lie around until the next time you use them, gathering dust in the meantime.
'With the five-things-a-day rule, eventually all those stray bills, magazines, pens, takeaway menus, keys, toys, etc. will no longer be strewn around,' says Jane. 'It makes them a lot easier to locate, too.' If you find it tricky to find space for such things, make some. Use a catch-all in your entryway for keys, pens, and other useful bits and bobs, or start a folder to store all your utility bills. You can use this new clutter-kicking habit in tandem with our tips on how to organize your home in 30-days if you want to up your organization skills alongside decluttering.
'The five-things-a-day rule is also especially useful for decluttering small spaces because it allows you to focus on one area at a time,' explains Gary Oliver, decluttering coach at Life Part 2. Decluttering your whole home in one fell swoop isn't realistic, but clearing five items from your desk, your coffee table or your kitchen countertop is. Focussing on one specific location will also make this task even quicker than it already is.
How long should you apply the rule for?
So we've established that this decluttering rule encourages you to rehome or throw out just five things a day, but for how many days? Unless you're a serious hoarder you can't do it every single day, unless you want no belongings at all.
Well, one of the most appealing features of this relaxed approach to decluttering is that you can tailor it to your needs. You might try the five-things-a-day rule for a month, or maybe you just want to do it until you reach the bottom of the dreaded 'pile'. You might just endeavor to do it as and when you have the energy.
Whether you follow it for a week or a year, it's bound to change your relationship with clutter. This is because it teaches you good habits: tidying up as you go and throwing things out once they've served their purpose. Put simply, it's a dead easy way to start decluttering without setting stringent rules on what you declutter.
3 of the best decluttering books to help you change your mindset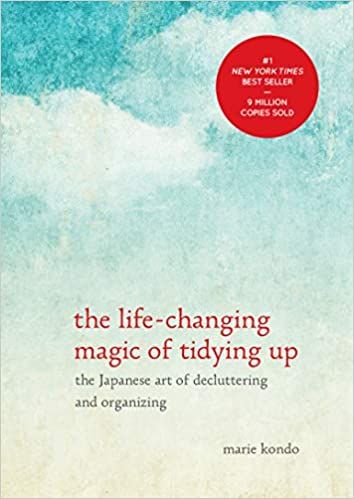 'The Life-Changing Magic of Tidying Up' book, Amazon
If you really want to kick the clutter for good, this book might be for you. Written by the Queen of organization, Marie Kondo, this book lays out the core principles of The KonMari Method, the revolutionary category-by-category system that promises effective decluttering results.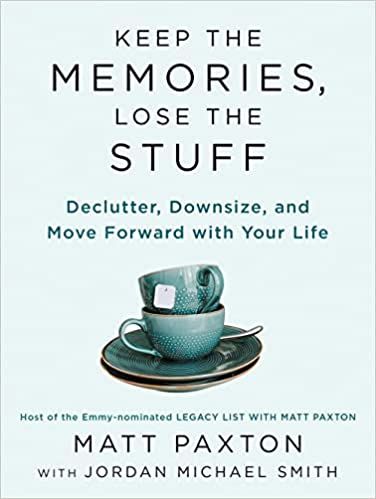 'Keep the Memories, Lose the Stuff' book, Amazon
Probably the biggest thing holding you back from decluttering is your sentimental attachment. With empathy, expertise, and humor, Keep the Memories, Lose the Stuff, by Matt Paxton helps you to let go of what all the stuff that no longer serves you, helping you to live in the present moment
'Decluttering at the Speed of Life' book, Amazon
If a decluttered home seems like a distant reality, this book by Dana White will help you get the job done. The decluttering expert identifies the emotional challenges that make it difficult to part with stuff we own, and provides workable solutions, like the six month rule, to break through and see noticeable results.
For style leaders and design lovers.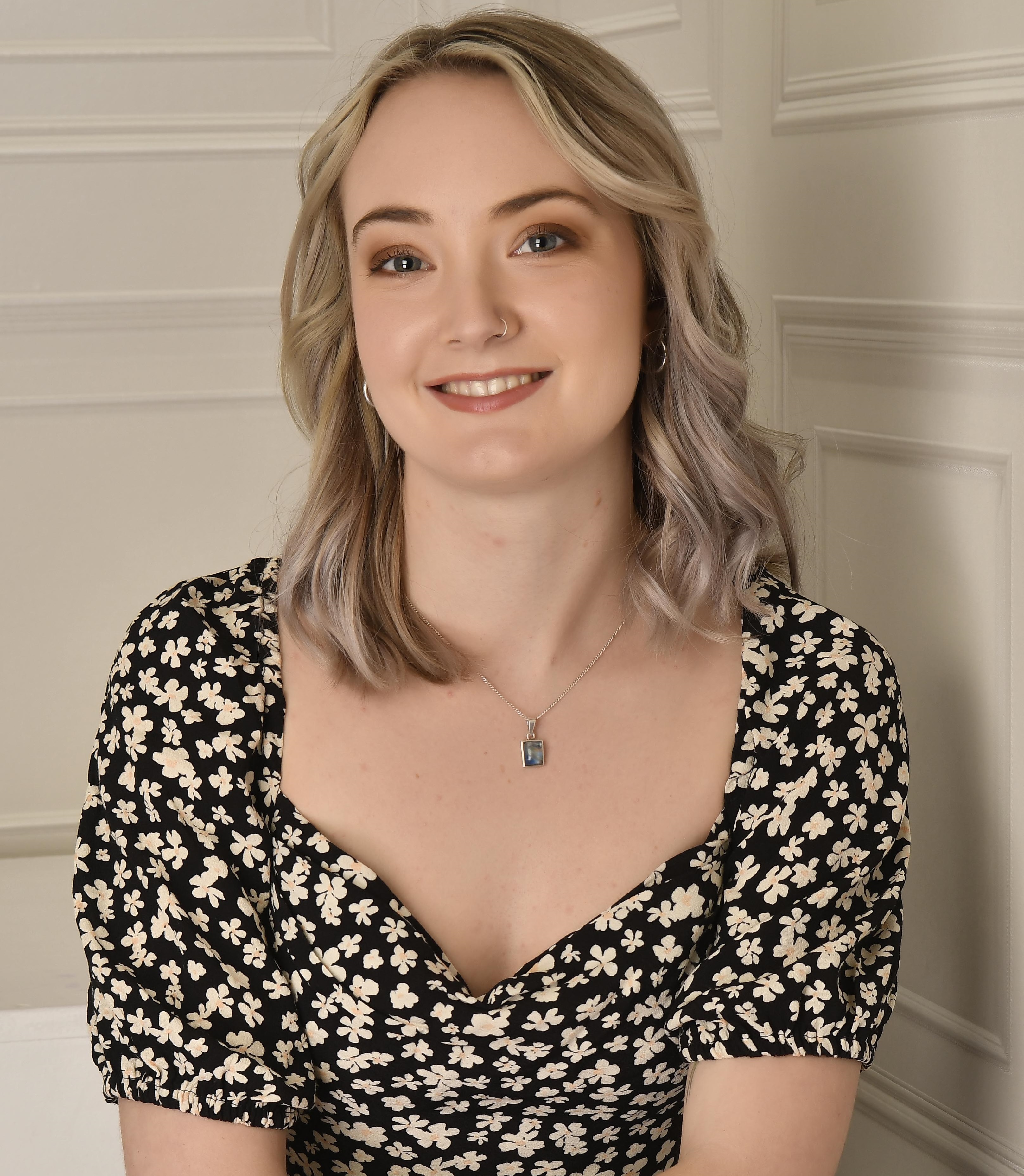 Lilith Hudson is the Staff Writer on Livingetc, and an expert at decoding trends and reporting on them as they happen. Writing news, features, and explainers for our digital platform, she's the go-to person for all the latest micro-trends, interior hacks, and color inspiration you need in your home. Lilith discovered a love for lifestyle journalism during her BA in English and Philosophy at the University of Nottingham where she spent more time writing for her student magazine than she did studying. After graduating, she decided to take things a step further and now holds an MA in Magazine Journalism from City, University of London, with previous experience at the Saturday Times Magazine, Evening Standard, DJ Mag, and The Simple Things Magazine. At weekends you'll find her renovating a tiny one-up, one-down annex next to her Dad's holiday cottage in the Derbyshire dales where she applies all the latest design ideas she's picked up through the week.