3 things people with super-elevated yet very liveable and comfortable homes do
Designer Staffan Tollgard knows how to create elevated yet comfortable spaces, and he has the secrets to getting them right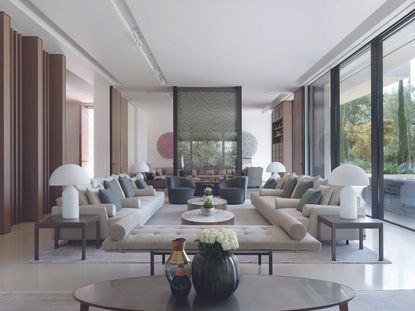 (Image credit: Tollgard Design Group)
The Livingetc Newsletter
For style leaders and design lovers.
Thank you for signing up to LivingEtc. You will receive a verification email shortly.
There was a problem. Please refresh the page and try again.
Interior designer Staffan Tollgard is a long time friend of Livingetc. He's been a judge on our Style Awards, he's designed products that we've featutred happily....and I'm always impressed by his intelligent, thoughtful and supremely liveable take on interior design.
His work is grand, expensive-looking, smart and impressive. But it's so easy to live in, too. So comfortable and inviting. This is a harder blend to acheive than it sounds. But while interior design trends come and go, the quest to have liveable homes will never vanish. too.
I wanted to know what he thinks liveable design looks like now, and how we can all make our homes that bit more elegant a whole lot more welcoming.
'Liveable is such a good word - and it's never been more relevant to design,' Staffan says. 'I have a Scandinavian approach where I need things to be functional - I can't help it. I always assume that no one wants to live in a palace, that a space needs to function as well as be beautiful. That said, right now, even for a functional space like a home office or kitchen people are clamouring for their surroundings to evoke emotions through their beauty, or the way art and objets are displayed or wonderful materials are used. Liveable now means less formal than ever before, and means being nice day-to-day (now that more of us are working at least part time from home) as well for entertaining.'
Here's how to get it right.
Interior and product designer Staffan Tollgard's aesthetic draws on his Swedish heritage to be as functional as it is beautiful. He regularly collaborates with some of our favourite design houses - such as Porada, Gallotti&Radice - while running and co-founding Tollgard Design Group with his wife Monique.
1. Create a 'heatmap' for your home
Making sure a home is liveable means getting the function of each room right. 'We always talk about a home's heatmap and it's a useful tool for helping you to elevate an existing design,' Staffan says. 'Think about where you like to spend time and how you currently use that space - blue spots are ones you hardly use like guest bedrooms and formal dining rooms, then you have very warm areas like the kitchen and living room. What is it about those rooms you love, and how can you bring the sense of them into the bluer zones? How do you spread that heat around the house to make sure they're used throughtout the week?'
This doesn't always need a total refurb, though. 'Art can be a good way, bringing more vitality to unloved areas, or think about the function,' Staffan says. 'Can a second bedroom be an office too? Can a formal dining room become a place to play games or read? More of our lives are spent on laptops now, so how can you put spaces to use them into areas that don't really get used?'
2. Decorate with natural materials...and know when not to
The next step to making a home feel liveable is the choice of decor. 'I've always been very drawn to natural materials, and the natural elements of those materials,' Staffan says. 'Slabs of stone that look different from each other and not mass-produced, the imperfections in the cracks of wood.'
However, Staffan also knows when to look elsewhere. 'In recent years there have been huge leaps forward in man-made materials, and now even with my biggest budget projects I advise clients to not to use natural stone in any modern bathroom,' he says. 'It's expensive, it's heavy and of course there's only a finite amount that exists on the planet. You can get porcelain and ceramic materials with the texture of the real thing, are thinner, lighter so that floors don't have to be reinforced and are fully waterproof.'
3. Go for easy seating whenever possible
Of course, an easy way to make a home feel liveable is to have flexible seating and furniture that you can move around as and when your needs change. Staffan says there is one item that is key to this approach.
'Bar stools are an obsession of mine,' he says. 'They're super-functional and fit so perfectly how we all want to live. Picture the perfect kitchen - there's a bar (or kitchen island), it's breakfast, one of you is making pancakes. Everyone else is perched around, watching and chatting and eating. It\s a modern take on how we all sued to huddle around a fire in prehistoric times, and I've always enjoyed this moment. It feels like an escape.'
He adds the the right bar stool can be a masterpiece. 'The most beautiful bar stool around at the moment is the Circle by Overgaard and Dyrmon,' he says. 'It's a functional work of art.'
For style leaders and design lovers.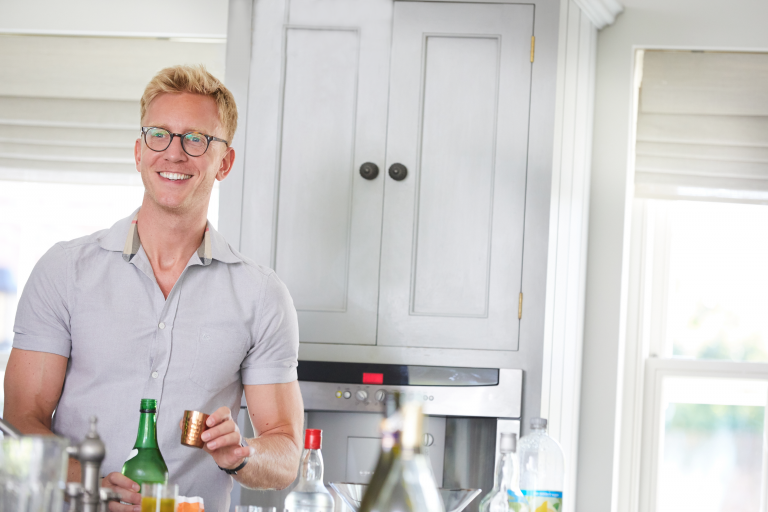 The editor of Livingetc, Pip Rich (formerly Pip McCormac) is a lifestyle journalist of almost 20 years experience working for some of the UK's biggest titles. As well as holding staff positions at Sunday Times Style, Red and Grazia he has written for the Guardian, The Telegraph, The Times and ES Magazine. The host of Livingetc's podcast Home Truths, Pip has also published three books - his most recent, A New Leaf, was released in December 2021 and is about the homes of architects who have filled their spaces with houseplants. He has recently moved out of London - and a home that ELLE Decoration called one of the ten best small spaces in the world - to start a new renovation project in Somerset.