Red paint color is coming back – paint experts give their top tips on making it work
The controversial color is back – paint specialists discuss why you should give it another look this season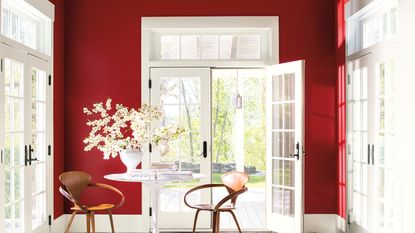 (Image credit: Benjamin Moore)
The Livingetc Newsletter
For style leaders and design lovers.
Thank you for signing up to LivingEtc. You will receive a verification email shortly.
There was a problem. Please refresh the page and try again.
Red paint – you've probably mostly heard about it as the color to avoid. Often deemed as too aggressive, too stimulating, and just too bright for most rooms, red is a controversial color in interior design. And yet, we're seeing it come back in a big way, brightening up living rooms, hallways, and even (gasp!) bedrooms.
We've asked paint color experts to comment on why this autumn is the perfect time to explore painted wall ideas in red, and how to choose the shade that will work for your space.
The red comeback
If red is often seen as being too much, why is there an increased appetite for it? Annie Sloan, Colour and Paint Expert, believes that this has something to do with our increased boredom with calm pastels. She thinks that a 'bright, hot, dramatic red' is 'an antidote to "safe" interiors choices which those of us under stay at home orders have become bored of over the past year. Red paint is a daring way to bring some enlivening, energetic fun into your home at a time when leaving the house has become all too fraught.'
Ruth Mottershead, Creative Director at Little Greene, also thinks that red has a bigger story to tell than just one of brashness or aggression: 'Red is a colour many are fearful of using in interiors, but luxurious and opulent, red has a history of bold statement so these tones can be used to create design schemes with real impact.'
Making red work
The biggest decision is where to use red in your home. Annie thinks that 'Hallways and landings are a great option since we are moving around in these spaces. Short bursts of fiery reds work fabulously here and you'll certainly intrigue the postman with your bold color choice.'
Alternatively, Annie sees red as the perfect color for modern home office ideas – for the right person, 'somebody creative working in a fast-paced role, with short deadlines, or someone in a leadership role who needs to motivate and inspire.' A home office painted a blazing red 'can be turned into a hotbed of invention with carefully layered hot colors. There's no chance of losing focus here.'
If painting all four walls red still feels like too much of a commitment, consider painting just one wall, or even a section of a wall. Ruth thinks that 'A great way to introduce red shades into more neutral schemes is by color blocking. Using a deeper shade of red alongside a paler neutral to balance the room and add an interesting contrast. Consider painting the deeper shade at the bottom of a wall and the lighter shade above, to draw the eye upwards.'
You should also consider the aspect of your room in order to choose the best shade. Ruth points out that 'red has numerous hues, each with different undertones', and different undertones will complement different aspects. For example, 'a warm-toned, naturally occurring red will add cosiness and intimacy to a north facing room but may appear more intense in a south facing room.' Consider a more pinkish shade in brighter spaces.
And, if using red in the bedroom, steer clear of the brightest shades – the effect can be 'a little too brothel', as Annie puts it.
For style leaders and design lovers.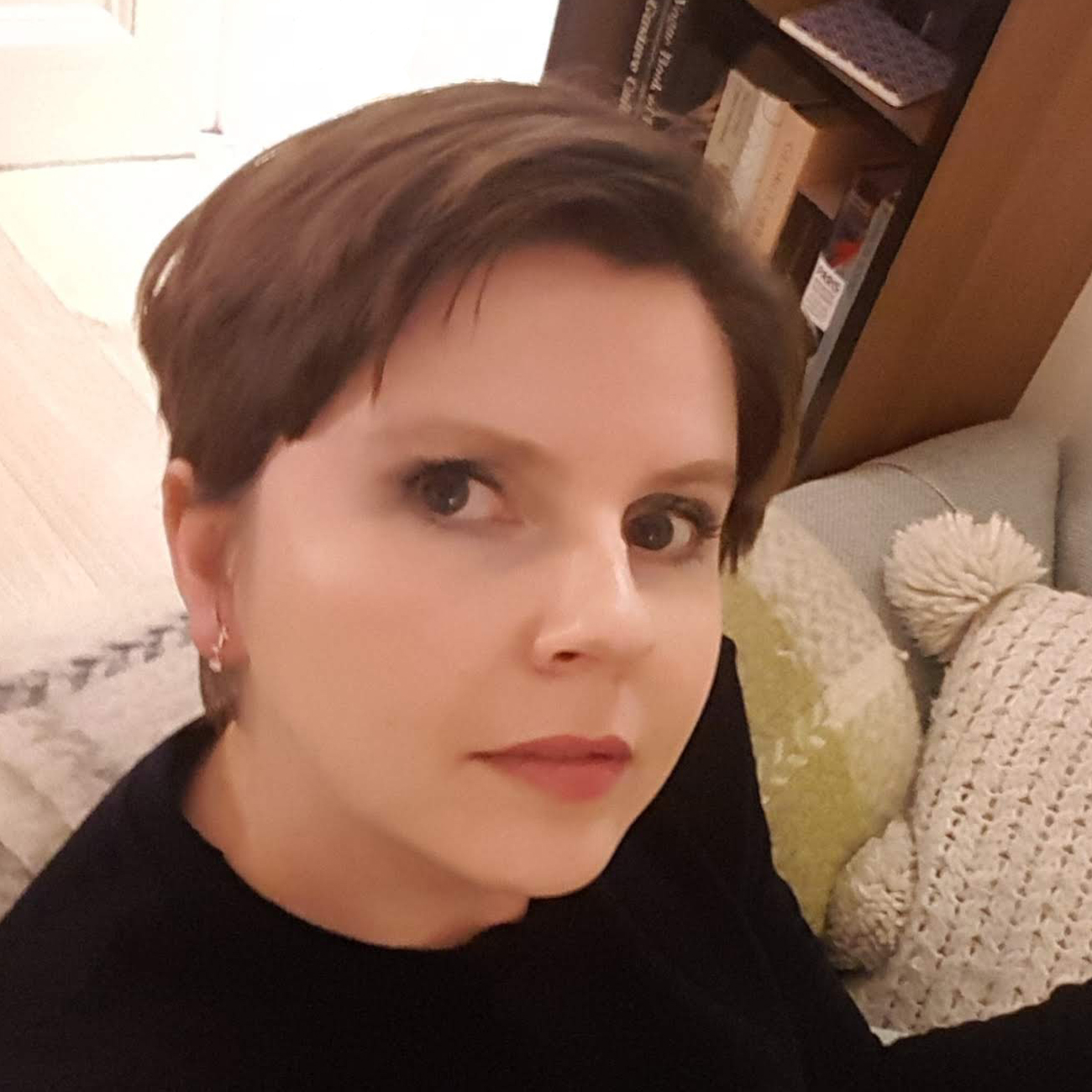 Anna is a professional writer with many years' experience. She has special interests in architecture, photography, and high-end interior design. Her work has appeared in Homes & Gardens, Gardeningetc, and many other publications.