Designer NAT MAKS brings the art of Suminagashi to wallpaper design
Explore the exquisite designs that blend the ancient Japanese art of paper marbling with contemporary home decor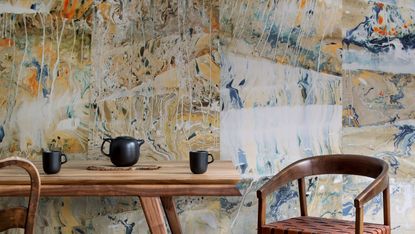 (Image credit: NAT MAKS)
The Livingetc Newsletter
For style leaders and design lovers.
Thank you for signing up to LivingEtc. You will receive a verification email shortly.
There was a problem. Please refresh the page and try again.
Who knew that the ancient Japanese art of Suminagashi was uniquely suited to wallpaper design? As far as wallpaper ideas go, using this art form means elevating wall covering to the status of high art. At the same time, the resulting designs are surprisingly versatile and suitable for any room.
Margate-based designer Natascha Maksimovic, of design studio NAT MAKS, brings her own experience in Suminagashi painting to her exquisite wallpaper designs –and, most recently, a brand new collection that includes oversized paper garments that sit somewhere between art installations, home decorative items, and clothing.
What is Suminagashi?
Suminagashi is the Japanese art of paper marbling. It involves pooling ink onto a still surface covered with water. Then, the artist subtly disturbs the paper to see what patterns naturally form. Suminagashi has been practised since the twelfth century but is a dying art, now reliant on a dwindling number of enthusiasts. Natascha says: 'It looks easy, but marbling is a complex and nuanced process. It is a profoundly deep experience for me, using my hands and having a direct connection to the water, the paper, and the flow. It's a symbiotic process and, combining the water and paper, I feel as though I am at one with nature. It brings me great joy.'
Natascha experiments with wallpaper, wallpaper wall prints, and now three-dimensional creations, explaining that 'I don't just want to preserve this craft, but push it into a contemporary and surprising context. My marbling designs have always been slightly unconventional whilst still being classic.'
Marbled wallpaper in itself may not be new, but Natascha's designs capture the sense of flux and unpredictability inherent in the art. It is no wonder that her latest collection is called Metamorphosis. Adding playful neon pinks and oranges to the usually more muted palette of greens and blues, the artist has 'explored the preconceptions of wallpaper and fashion' through the medium of paper.
Explaining the link between fashion and wallpaper further, Natascha says that she 'felt there was an opportunity to express myself by creating these marble pieces almost like a fashion designer with their garments. We now dress our homes as we dress in the mornings, reflecting our mood and our interests that day.'
In addition to wallpaper, you can also style your walls with NAT MAKS prints or create wallpaper panels for a more understated effect – one of the prettiest bedroom wallpaper ideas we've seen in a long time.
One thing is certain: it is impossible to be bored by these designs, and any one of them can be interpreted in many ways – as romantic, joyful, challenging, or a combination of different feelings and effects. Natascha concludes: 'Our walls have a lot of emotion and I want people to use my designs to express themselves in their own spaces. I see it as a creative, self-expressionist cycle.'
For style leaders and design lovers.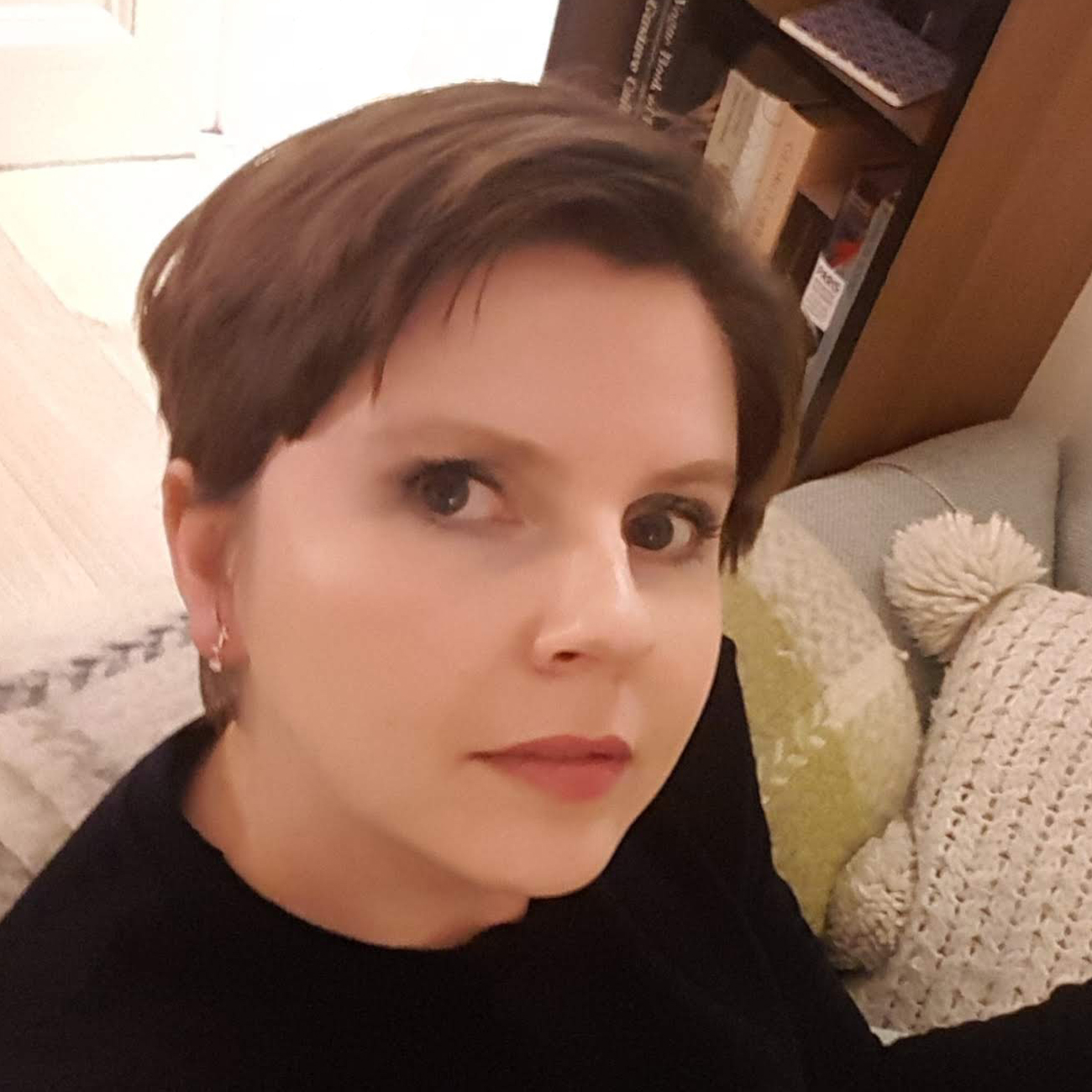 Anna is a professional writer with many years' experience. She has special interests in architecture, photography, and high-end interior design. Her work has appeared in Homes & Gardens, Gardeningetc, and many other publications.