The big carnation comeback – the 'dated' flower that's having a modern revival, according to floral tastemakers
Carnations are the flower to add a decorative color pop to your interiors, says Soho House's former floral designer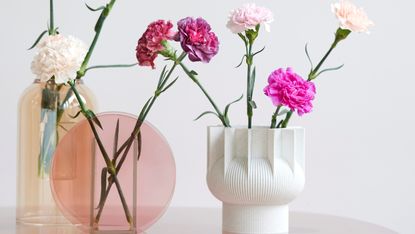 (Image credit: FunnyHowFlowersDoThat.co.uk)
The Livingetc Newsletter
For style leaders and design lovers.
Thank you for signing up to LivingEtc. You will receive a verification email shortly.
There was a problem. Please refresh the page and try again.
You might consider the humble carnation a bit 'dated', but we're spotting more and more designers picking this simple flower as decorative additions to their interiors.
In fact, many of the flowers considered out of style or overused are on the up recently, with homeowners wanting to harness the flowers' retro charm to make a stylish statement.
If you get past the flower's connotations as being a bunch you might find as a last-minute purchase in a gas station ahead of a missed anniversary, you might see the carnation for what it is - a flower with a lot of texture, a huge variety in color, and a cheery option for the home in late spring.
'Carnations have had a rollercoaster ride when it comes to their reputation and popularity in recent years but we're big fans of this flower,' Canadian-born florist Ronny Colbie, a former lead floral designer for the Soho House Group, says of this flower trend. 'They add both color and fluttery soft petals.'
Read on for insights into how to care for and decorate with these on-trend flowers, either in the form of a cut flower bouquet or in cute pots dotted around the home.
Oonagh is an interiors writer and editor, and expert at keeping up with trends from the world of interior design. For this story, she's spoken to the florists to find out why carnation flowers are the unsung hero of the floral world.
Why are carnations making a comeback?
For many years, carnations were considered pedestrian and cheap, but they're really on the rise in terms of popularity in interior design. But what is it about these flowers that we can't resist?
'Carnations have enormous heads and come in the most amazing colors,' says Whitney Bloomberg of plant delivery service, Flowerbx. 'I love the bright colored ones in fiery pink or tangerine for a pop of color in the spring, but I also love the more subdued colors a more neutral color scheme.' You can really go wild with your pick of color too, with all shades of pink and red with, interesting colored tips.
'Like an accessory to an outfit, the color one chooses can dramatically change the mood of a room, so I like to change out the colors each week.' she says.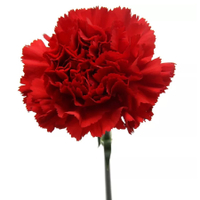 How best to display carnations around the home
So how best to display these trending flowers around the home? Traditionally, carnations serve as filler flowers, helping to elaborate flowers in bouquets, but they are so much more than that, and demoting them to mere filler flowers has given them a bit of a bad rap.
Instead, give the flower a modern revamp and let the carnation shine. 'Carnations, like all flowers for me, are most beautiful and elegant when bunched alone in an abundance of single-stem bunches, or allowed to shine as mantle decor or side table in bud vases,' says Whitney. Ronny Colbie also recommends clustering carnations together in a mix of tall or cut short carnations.
If you want to give your carnation a fuller appearance, Diana Cox, founder of gardening blog, The Gardening Talk, suggests mixing with green foliage. Think Italian Ruscus, baby's breath or eucalyptus - none of which will overshadow the carnation's color.
An alternative way to display carnations altogether is potted in soil. I love a red carnation in a terracotta pot - it's rustic, homely and colorful, and can make a cute table centerpiece.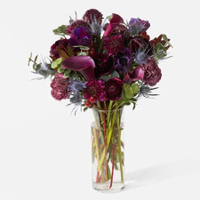 How to care for carnations in a vase
'With long stems and a lengthy vase life, carnations are the ideal cut flower and great for bouquets,' says Ronnie. Carnations boast a long lifespan if cared for properly.
First off, think about how you cut your flower. 'It is best to cut the stems at an angle and place them in a vase with fresh water,' says Diana.
'Like all flowers, it is so important to change the water and retrim the stems daily,' advises Whitney. 'Make sure to remove any excess foliage below the neck of the vase, and keep out of direct sunlight or extreme temperatures to make the most of these long-lasting beauties.'
How to look after potted carnations
If you go for indoor potted carnations, they can thrive for longer than a bouquet.
Choose a medium-sized pot and make sure there are drainage holes at the bottom. I like to start by placing pieces of broken-up crockery or shells in the bottom of the pot for plants that need this kind of drainage - it helps the irrigation of the soil and in turn helps your plant thrive. Pour in your compost or houseplant soil until it is around a third of the way full and place in your plant - taking care to gently loosen the roots before it goes in your chosen pot.
Fill around the sides with more soil and give it a good glug of water. Tepid water is a great temperature for houseplants, you don't want to startle your plant with icy cold water, so boil a kettle and leave to cool. This will kill off any of those harsh chemicals in the process.
Finally, once your carnation plant is potted, remember to keep it in a sunny spot. This is a sun-loving plant and needs around six hours of sunlight a day.
How to arrange carnations in a vase
If you're going for the single bud vase look, you don't need to think much about how to display them in your vase, but you might want to consider the color of the carnation and the vase it is in.
For a real color pop, go for complimentary colors, a pink carnation in a green glass vase; a tangerine carnation in a blue bud vase. For something more neutral, keep the colors in the same family - the result will be subtle but stylish.
If you are going for a bouquet, choose the largest carnation for the center of your bouquet and work outwards, crisscrossing the stems. You might want to think about the colors too, starting with the darker pink flowers and going paler and paler as you add more.
For style leaders and design lovers.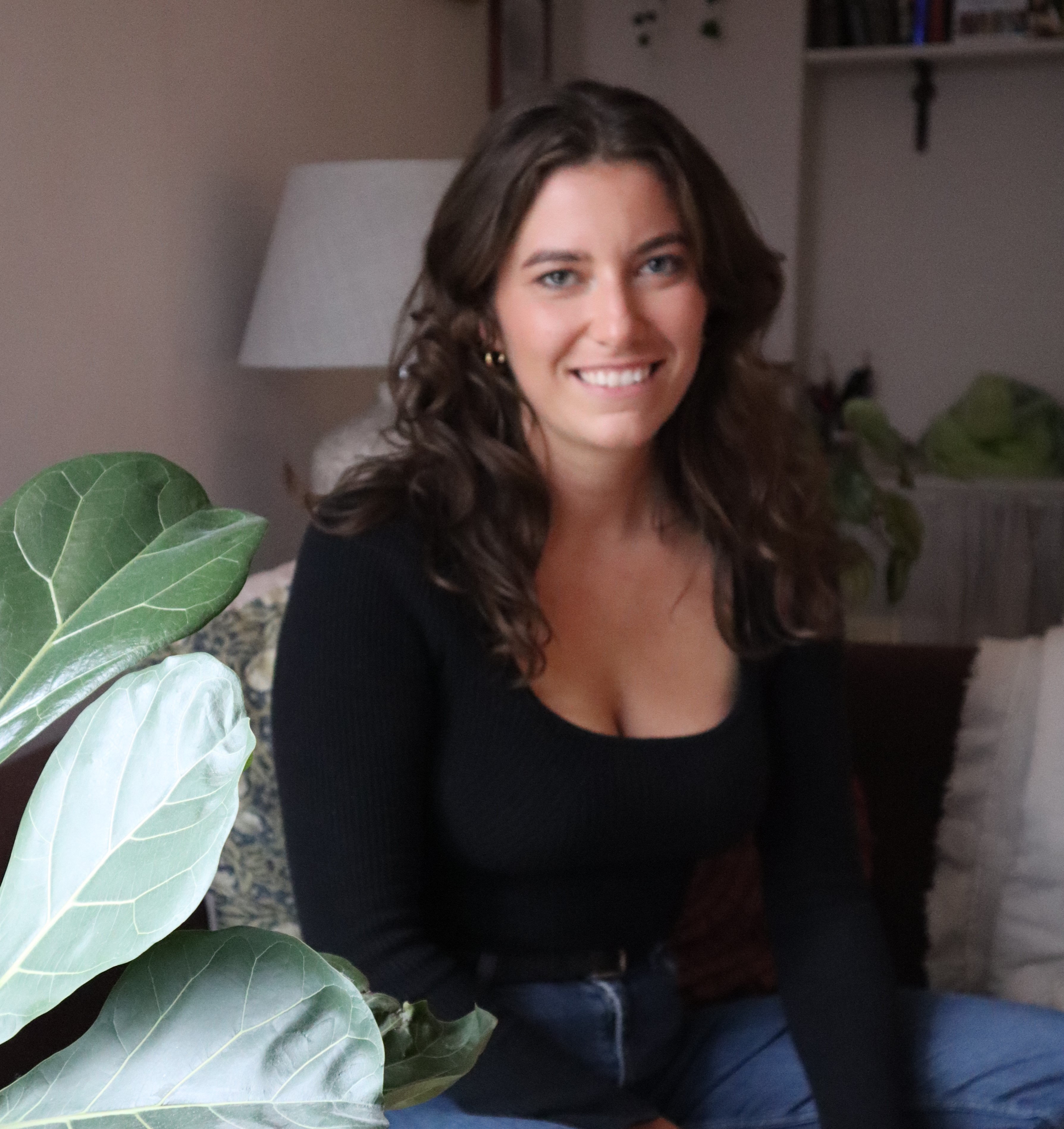 Livingetc content editor and design expert
Oonagh is a content editor at Livingetc.com. Previously, she worked on a London property title, producing long-read interiors features, style pages and conducting interviews with a range of famous faces from the UK interiors scene, from Kit Kemp to Robert Kime. In doing so, she has developed a keen interest in London's historical architecture and the city's distinct tastemakers paving the way in the world of interiors.