Behr's Color of the Year is a paint trend we've seen before – but the majority of us still say it's the best way to elevate a room
For 2024, paint brand Behr is betting on the return of a big decorating trend as an easy way to refresh a room and make it feel more luxurious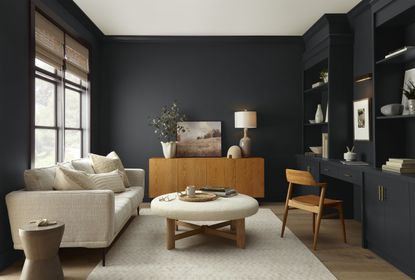 (Image credit: Behr)
The Livingetc Newsletter
For style leaders and design lovers.
Thank you for signing up to LivingEtc. You will receive a verification email shortly.
There was a problem. Please refresh the page and try again.
There was a time not too long ago that painting a room black would be unimaginable for most people. Yet, if you've been keeping abreast of trends, you'll know that the popularity of darker, near-black schemes has surged in recent years.
Yes, decorating your walls with black isn't such a shocking idea in 2023, but at this point it's not a new idea, either. That mean it makes for a curious choice for Color of the Year for paint brand Behr for 2024. The brand's pick for the color that's going to define next year is 'Cracked Pepper', something the brand (quite pleasingly) describes as a "soft black".
However, who's to say that the best ideas are the newest? And as it turns out, there's a good reason why the paint brand's color experts think Cracked Pepper has something to offer as a color trend in 2024.
Why is this color trending?
Behr's color experts say that arriving on Cracked Pepper was a clear choice for Color of the Year for 2024 - after all, it's already one of the brand's most popular neutrals. Darker than an anthracite grey, but lighter than a pure black, this paint shade has proved popular with those looking to make some serious impact with their decorating choices.
'As we look into 2024, creating a sense of comfort and belonging will continue to drive design decisions—but now, as life returns to its more familiar rhythms, it's time to allow our senses to come alive,' says Erika Woelfel, Vice President of Color and Creative Services at Behr. 'From heightening the aromas of a dining room to feeling the softness of a living area, Cracked Pepper enhances the natural expression in any space.'
It might have been an easy choice, but the Behr color experts spent their time researching for 2024, too. The results turned up some interesting reading when it comes to how we think about using black in our homes. While it may have once been thought of just as a way to make rooms feel darker and more confined, 57% of people surveyed said that painting walls a dark color was the best way to give a room a designer look. 54% said that it's the best way to give a room a new vibe and fresh energy, while 50% also said darker colors are the best way to give a room a sense of comfort.
There are, of course, some drawbacks. Painting a room in a dark color will, in some instances, make a room feel darker and more enclosed if it's not handled in the right way, while if anyone who's ever had to paint over black walls in white paint will attest to, it's not the easiest job to switch up if you get tired of a dark decorating scheme.
What's the best way to decorate with this color?
According to Behr, some 74% of Americans would consider painting an area or room in a dark color, but how do you get the most from a dark color scheme using a shade like Cracked Pepper?
While black living rooms were often more maximalist spaces in their previous incarnations, we're now seeing a more minimalist, soft and organic approach to decorating with black.
To make this look work, consider soft beiges and other muted lighter shades as contrasts, while avoiding stark white. 'If you are choosing to use darker wall treatments.. [I] recommend lighter rugs, fabrics, and carefully selected furniture to not make the space feel cluttered,' interior designer Montana Labelle told Livingetc recently. Lighter decorative elements make for a great contrast to black rooms, and can really help to emphasize sculptural forms like vases, lamps, even curved sofas, for example.
When it comes to painting walls in darker colors, we're also seeing designers avoid the old cliché of the "accent wall". While a black accent wall may have been an easier way to test out this color in your spaces, interior designers are actually turning to the color drenching trend to use black in their schemes, painting all four walls, and even the ceiling, in cocooning color.
This makes for a less-cluttered, more minimalist canvas to decorate with your furniture and decor, and it's something to consider if this color trend feels a little bold for you. It's might feel drastic, but it's much more of a supporting background character than a vibrant wall color would be, creating the right ambience without stealing the show.
For style leaders and design lovers.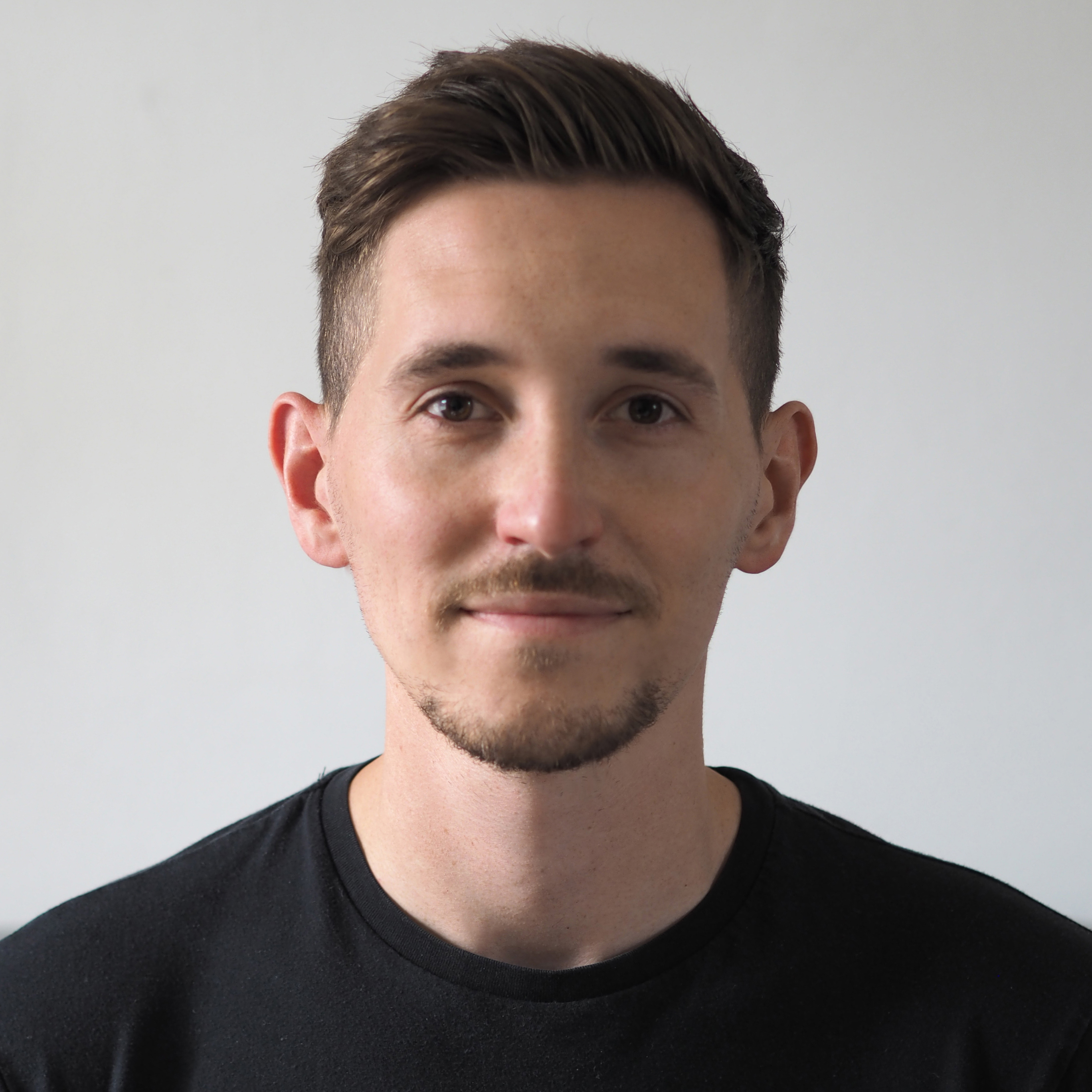 Hugh is the Deputy Editor of Livingetc.com. From working on a number of home, design and property publications and websites, including Grand Designs, ICON and specialist kitchen and bathroom magazines, Hugh has developed a passion for modern architecture, impactful interiors and green homes. Whether moonlighting as an interior decorator for private clients or renovating the Victorian terrace in Essex where he lives (DIYing as much of the work as possible), you'll find that Hugh has an overarching fondness for luxurious minimalism, abstract shapes and all things beige. He's just finished a kitchen and garden renovation, and has eyes set on a bathroom makeover for 2023.