A 'distraction-proof' decluttering method? Why I'll be using this idea room-by-room until my whole home is cleared
If you're easily overwhelmed by decluttering, this expert's foolproof technique is the best way to make the task more manageable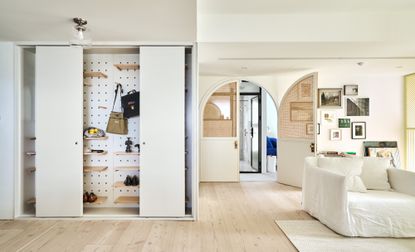 (Image credit: Hey!Cheese. Design: Phoebe Says Wow Architects)
Decluttering a room is one thing, but sorting your entire home is a completely different ball game. You'll need to be committed and determined, but you'll also need a reliable plan of attack. Just as you wouldn't enter a battle without a tactical approach, you need a game plan when organizing your space - after all, decluttering is a battle of sorts. That's where the CORE 4 method can help.
This decluttering technique has been developed by professional organizer Kayleen Kelly who specializes in chronic clutter and clients with ADHD. Most of us find the task of decluttering an overwhelming one, some of us more than others, but this method consists of just four simple steps which break the job down into manageable tasks. When faced with decluttering a room, you apply every step before moving on to another space in the home to help keep your attention focused.
Of all the decluttering tips and techniques I've come across, this is certainly the most straightforward of the bunch. I spoke with the expert behind the idea to learn more about how her CORE 4 method works and why it's one of the easiest ways to declutter your whole home. Here's what she had to say.
Lilith is an expert at following news and trends across the world of interior design. A firm believer that a tidy home is a happy one, she's committed to helping readers organize and declutter their spaces through sharing practical tips and guides. For this piece, she spoke with the professional declutterer behind the CORE 4 method - the most effective way of organizing your entire home
What is the CORE 4 method?
The CORE 4 method is a breakdown of four simple steps that set you on the path to decluttering and organizing your entire home, one room at a time. These steps are: clear out, categorize, cut out, and contain. To apply the method you start in one room and stay there until it's completed before moving on to the next room in your house. That's all there is to it.
If, like me, you're the kind of person who finds themselves distracted by the things you come across when sorting your space, following these steps is one of the best ways to stay focussed. Rather than feeling bogged down with nowhere to start, it sets clear and achievable goals that divide the larger task into more digestible chunks.
'I typically start in the main bedroom and then work toward the bathroom, kitchen, utility and workspace,' says Kayleen Kelly, the organizer who came up with the CORE 4 method. To begin, choose your target room and then follow the four steps listed below.
1. Clear Out
Clearing out is the ultimate aim of every decluttering mission, but this step is all about moving stuff that doesn't belong in that particular room rather than throwing it away. 'This step is so important because it clears out what doesn't belong and reduces a lot of the bulk so you can zone in and focus on the target room and items that do belong,' says Kayleen.
Start by removing any trash and items that don't belong in the space. 'Here I recommend my Bin Method,' Kayleen explains. 'I use bins assigned to each room to collect items that belong in other areas of the home and set them aside to be rehomed later. This allows you to quickly collect and clear out the items without jumping around your house trying to put things away.'
If you're easily distracted while decluttering, this decluttering tip is a simple solution to keep you within the space that you're attention should be focused on.
2. Categorize
Every decluttering professional will tell you the importance of categorizing your belongings. Whether you're dealing with books or closet organization, laying everything out that you own and taking an inventory will help you visually understand what you already have and what you can get rid of. You might even find you have duplicates of certain items.
Kayleen suggests doing this in rounds since you don't want to pull everything out at once and overwhelm yourself. 'Categorizing is crucial in the decluttering process,' she says. 'In order to make confident decisions you have to see everything you own so you can compare and narrow down what is most useful and valuable to you.'
3. Cut Out
Decluttering is all about letting stuff go, and that's what step three encourages. In order to have a tidier, clutter-free home, you need to wave goodbye to anything you no longer use or want.
'This is where you declutter using my three second decluttering rule,' Kayleen explains. With this technique, you work through one category at a time and make a quick decision on each item: yes to keep and no to throw. 'If you hesitate for more than three seconds it's an automatic keep,' Kayleen adds. 'This allows you to make quick and confident decisions without overthinking or regretting letting go of something you're not 100% ready to declutter.'
This step makes decluttering quick and efficient while also being kind. It's also a particularly helpful approach for anyone plagued by indecisiveness and self-doubt. Even if you don't end up throwing much away after the first round, you can repeat as many times as you feel necessary until you are able to fit your items comfortably into your storage areas.
4. Contain
Decluttering and organizing come hand in hand. Once you've committed to throwing out some of your stuff, you'll want to make sure the things you keep are neatly arranged and stored in designated spaces so they're easy to find.
'Make sure you store your categories together,' advises Kayleen. 'Place regularly used items in very accessible areas, and use clear bins and labels to make the rest of your things easier to find and put away. Only make purchases once you know what you need and can take measurements if necessary.' You could even organize your storage with QR codes if you're feeling truly dedicated.
What decluttering situations is the CORE 4 method best for?
If you're someone who puts off decluttering because you're easily overwhelmed and don't know where to start, the CORE 4 method is a brilliant approach as it lets you work on your own terms.
'The method provides you with a logical action plan that can be broken down into small manageable steps,' Kayleen says. 'Some people can get through all the steps in one day while others may do one step a week. Every project is different.' It's worth bearing in mind that the level of clutter, how quickly you make decisions, and the storage space you have available must all be factored into the time it takes to complete the decluttering task.
Once you've got to grips with the four different steps, you can supplement them with other techniques such as the 20/20 decluttering rule.
3 of the best decluttering books to help you change your mindset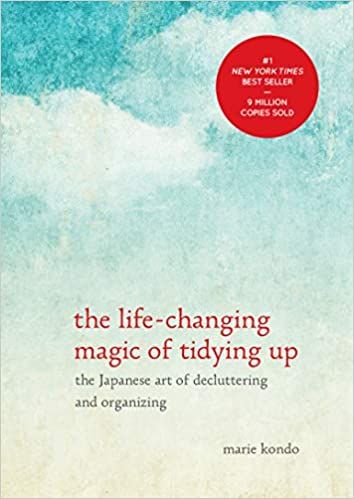 'The Life-Changing Magic of Tidying Up' book, Amazon
If you really want to kick the clutter for good, this book might be for you. Written by the Queen of organization, Marie Kondo, this book lays out the core principles of The KonMari Method, the revolutionary category-by-category system that promises effective decluttering results.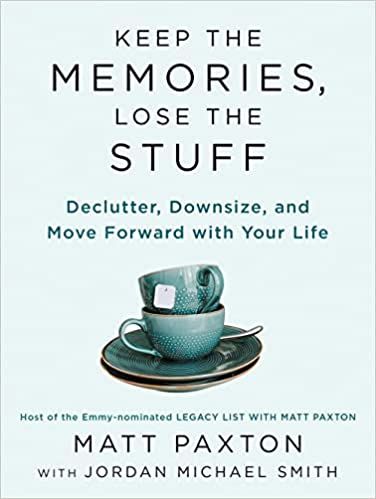 'Keep the Memories, Lose the Stuff' book, Amazon
Probably the biggest thing holding you back from decluttering is your sentimental attachment. With empathy, expertise, and humor, Keep the Memories, Lose the Stuff, by Matt Paxton helps you to let go of what all the stuff that no longer serves you, helping you to live in the present moment
'Decluttering at the Speed of Life' book, Amazon
If a decluttered home seems like a distant reality, this book by Dana White will help you get the job done. The decluttering expert identifies the emotional challenges that make it difficult to part with stuff we own, and provides workable solutions, like the six month rule, to break through and see noticeable results.
The Livingetc newsletter is your shortcut to the now and the next in home design. Subscribe today to receive a stunning free 200-page book of the best homes from around the world.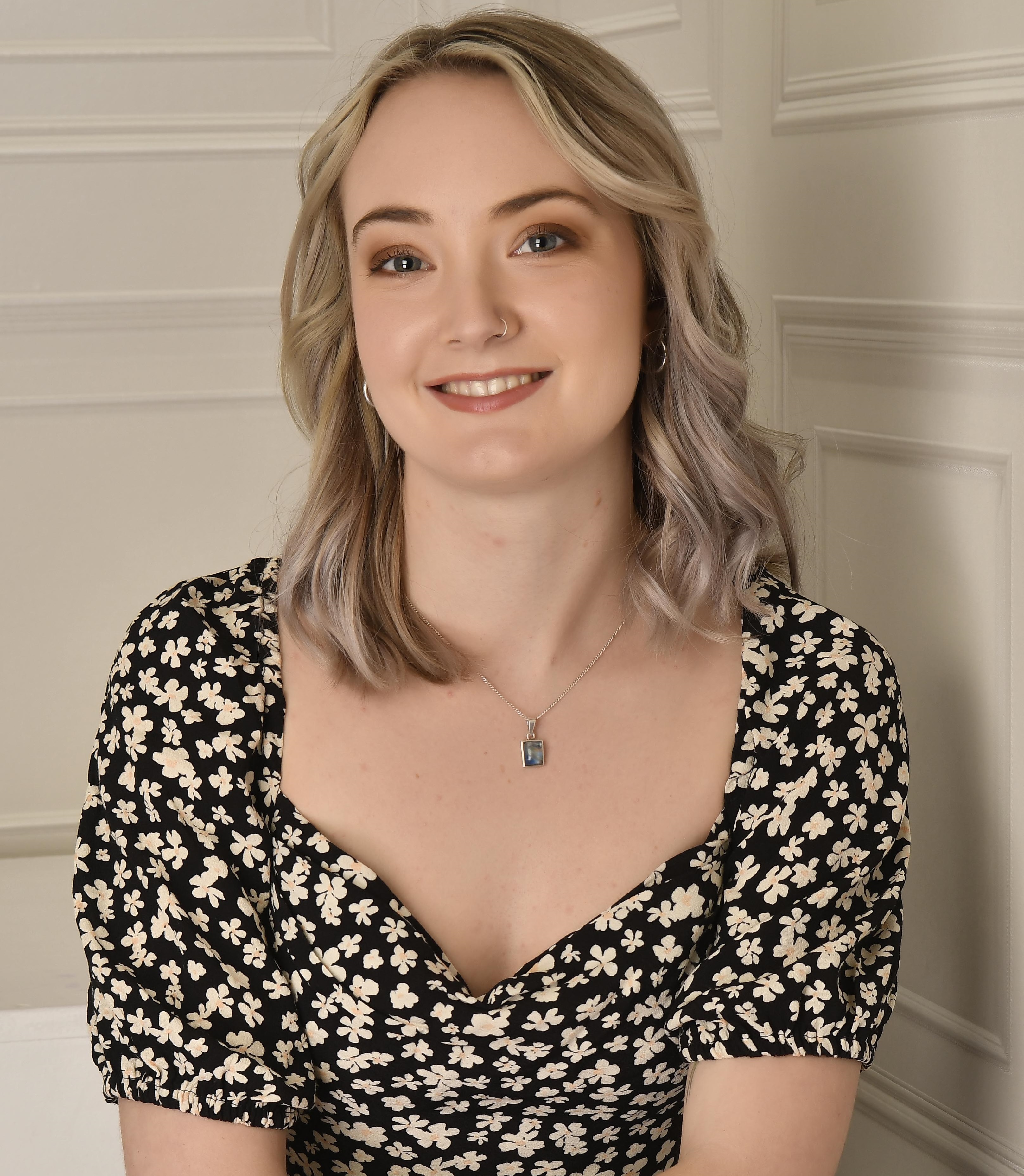 Lilith Hudson is the News Editor at Livingetc, and an expert at decoding trends and reporting on them as they happen. Writing news, features, and explainers for our digital platform, she's the go-to person for all the latest micro-trends, interior hacks, and color inspiration you need in your home. Lilith discovered a love for lifestyle journalism during her BA in English and Philosophy at the University of Nottingham where she spent more time writing for her student magazine than she did studying. After graduating, she decided to take things a step further and now holds an MA in Magazine Journalism from City, University of London, with previous experience at the Saturday Times Magazine, Evening Standard, DJ Mag, and The Simple Things Magazine. At weekends you'll find her renovating a tiny one-up, one-down annex next to her Dad's holiday cottage in the Derbyshire dales where she applies all the latest design ideas she's picked up through the week.