15 buys that can make you happy at home – according to our editors
It's Happy Homes week at Livingetc and here are the items we own and use at home, that put a smile on our faces daily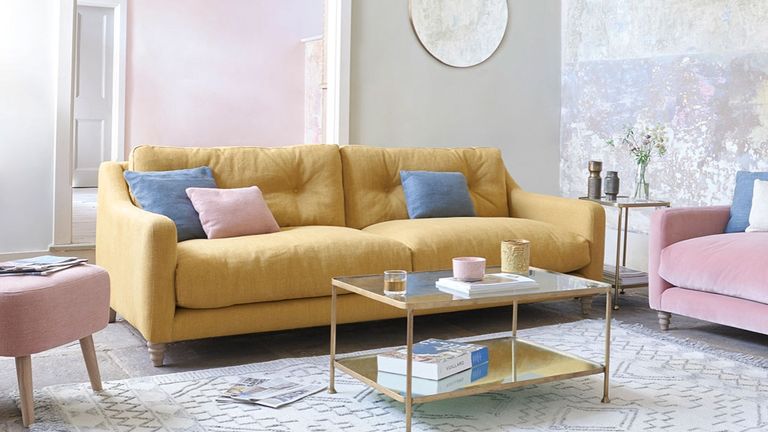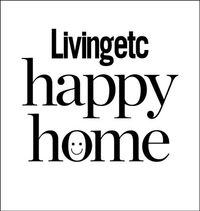 (Image credit: Loaf)
We're celebrating Happy Homes Week here at Livingetc, and to kick things off we've asked the team for their favourite happiness-inducing items. By this, we mean things that are used – or appreciated – daily, and items that can lift a mood or encourage a smile. For some inspiration to buy something lovely for your home this April, or just to have a nose. Whether you are a coffee lover, a fitness enthusiast or a plant Mum, there's something to make everyone smile below.
From the best candles to eccentric cushions, cosy throws, a gorgeous floor rug and even an exercise bike, here's everything the LivingEtc team love to have in their homes at the moment. Take note...
Pip McCormac – Editor in Chief at Livingetc
Flette desk | £649 at Heal's
Having worked at my kitchen table for months, staring at the washing up and eating my dinner at the same place, I can't tell you the joy I felt when my new desk arrived. In a separate corner that felt demarcated, I carved out a new area to work at, a place that felt away from my non-work life. The beauty of this one is how pared back it feels, inviting you not to leave it cluttered but to leave it ordered, tidy and as a place to be creative.
Lime arch mirror by Kate Gillies | £50 at Liberty
I'm drawn to anything yellow at the moment. Yellow sofa, yellow desk chair, I'm even looking at yellow kitchen cabinets. The links to sunshine and sand are obvious, but in this lighter, primrose hue of this mirror I can't help but be uplifted - it's truly a wonderful colour.
Lotte Brouwer – Digital Editor
RAAWII Strøm Bowl | £60 at Amara
I have a pink bowl on a stand that I bought from Anthropologie years ago (Amara do a similar one), which I keep on the kitchen island. It's always filled with either lychees (I'm obsessed) or when lychees are not available, then walnuts. Aside from looking pretty, I love walking past and grabbing a handful for snacking!
Dunstable 12-Light Wagon Wheel Chandelier | £249.99 at Wayfair
Okay, this might not look happy at first glance, but I used this rather grim and gothic looking 'chandelier' as the base for creating a hanging wreath pendant in the living room. In a nutshell, I wrapped faux eucalyptus branches all around the circular base, then hung up as normal. The result is a very cheerful green and bushy ceiling light that's unique and adds some fun to our grey living room scheme.
Oversized Decorative Vase | £125 at Cox & Cox
I've filled a large floor urn with twisted branches collected on dog walks which I'm currently using to hang hand-painted Easter eggs from for a bit of a spring uplift. At Christmas time I weave in fairy/wire lights instead, which always looks so festive, but my favourite is springtime when it's covered in hanging painted eggs.
SarahKHome Scalloped Edged Oxford Pillowcase Pink | £52 at Etsy
I love my scalloped bedding sets from Sophie Conran and SarahK, they add such a cheerful, happy and country-inspired vibe to my bedroom. They also add just a small pop of colour to our otherwise rather muted bedroom scheme! I'm not a big fan of very bright and patterned bedding as it clashes with the rest of the room, but this is just the right amount of colour for me – plus I love the scalloped shape.
Sketch Floor Rug | £245 at Loaf
Last but not least, I love our living room rug as it makes it feel so cosy. I love the textured and slightly raised pattern, and it really helps tie the whole room together. I spent months and months scouring the web and various rug retailer websites and in the end came across the perfect one by chance, on the Loaf website. I would have never thought of going to Loaf for a rug, but it's one of my favourite things in the house.
Lindsey Davis – Editor in Chief, Ecommerce
Bringing a little bit of nature into the home always makes me feel better. In fact, some of the most therapeutic afternoons of the last year have been repotting my plant babies, sitting on the kitchen floor covered in compost, with them all lined up next to their new pots. I buy new pots every time I see one I like and ditto plants – sometimes one outweighs the other so I buy more...
Not being able to head to a garden centre of late, I have been buying houseplants online. Bloombox Club offers a wide range of plants, easily searchable by size or need (super if you need pet-friendly choices). They also have a subscription service but I daren't make my slippery slope to turning the living room into a jungle any slipperier.
Stratton Pots | £15 at Garden Trading
For plant pots, I am always looking at what local store Home by TLL have newly in. They have a lovely curation of planters from the likes of Garden Trading, including my latest additions, these Stratton pots made from cement.
The Linen & Cotton Throw | £99 at Bedfolk
Early bed times, lazy Sunday mornings and even just popping up to get in bed for an afternoon read have all been a joy for me this year. And, with a plain white bedroom with a neutral decor scheme, bedding is my favourite thing for adding colour, interest and – of course – comfort to my room. I love to layer my bedding and use a variety of textures, so Bedfolk is my go-to when I want a new set of bedding as they have gorgeous linen and cotton options. Their collections come in a range of earthy, nature inspired colours that pair so well and everything is ethically made in a textile mill in Portugal.
I currently have this linen and cotton mix throw in my basket to replace my heavy winter blankets.
Brittany Romano – US Shopping Editor
Keurig K-Supreme Coffee Maker | $167.99 at Amazon
My coffee routine is something I take pride in, and I wholeheartedly believe it sets the tone for the rest of your day, which is why I am swooning over this K-Supreme new release. I found online that it's designed with a complete song playlist to elevate your experience based on your specific taste, aroma, and origin — and I mean, what's better than that?
Salted Caramel Latte Candle | From $11.95 at Village Candle
It wasn't until last year that I discovered my deep affection for candles, and since then, I've been on a journey to find ones that 'spark joy,' all day, every day – which is why I'm swooning over this newly released Salted Caramel Latte. I can enjoy the warm rays of the rising sun while the smell of golden caramel, rich vanilla, and hot espresso fill the air every morning.
Annie Collyer – UK Shopping Editor
Viavito Satori Exercise bike | £344.99 at Sweatband
My trusty exercise bike has without a doubt helped me through this year and it puts a smile on my face every time I use it (afterwards, of course). I use the Viavito exercise bike most nights a week in front of the TV, and this is my 'me time'. There are a huge range of programmes to choose from and it has 32 resistance levels, too. The console is also easy to read and navigate and there are four user settings so that the whole family can enjoy this bike, while the seat and handlebars are adjustable.
SKANDINAVISK Oy Island Scented Candle | £35 at John Lewis & Partners
This is one of my favourite candles ever as it smells like a clean pile of washing. It's also a clean burn and the scent manages to be strong, as it floods my home once lit, yet it's not overpowering. Skandinavisk candles are also made with vegan Swedish rapeseed wax and the glass vessel is made of 30 per cent recycled materials. The wooden lid and packaging is also FSC-certified.
Amy Lockwood – Ecommerce Editor
Artisans & Adventurers Upendo Hearts Rwandan Bowl Basket |£45 at Trouva
Inspired by the words of Orsola De Castro - "Demand quality, not just in the products you buy, but in the lives of people who make them" - homeware boutique Artisans & Adventurers aim to put ethical production and sustainability at the heart of everything they do. Collaborating with small-scale artisans across India, Africa and the UK they pair traditional skilled craftsmanship with a modern aesthetic to create colourful and contemporary homewares. From beautiful block-printed bedding to playful wall hangings and brightly-coloured woven basketry - all designed and made in accordance with the World Fair Trade Organisation's principles of fair trade - this happy homeware will leave you feeling optimistic in more ways than one.
Yinka Ilori Ere Jacquard Cushion | £85 at Selfridges
No round-up of happiness-inducing homeware would be complete without the king of uplifting colour, Yinka Ilori. A multidisciplinary artist, Ilori's bright primary-coloured designs are inspired by his British-Nigerian heritage and have decorated buildings, exhibition spaces, furniture, and now a vibrant homeware collection.
Hand-knotted Tibetan rugs in playful patterns and colour-clashing cushions are guaranteed to bring a smile to your face. And if you needed a reminder, his 'Better Days Are Coming I Promise' kitchenware delivers a perfectly-timed sentiment we perhaps all need to hear.
Annie is the Deputy Ecommerce Editor at Livingetc, with the majority of her time spent advising you on what to buy for your home – whatever the season, or the latest trend. Whether that be a design classic floor lamp for your cinema room, a comfortable new chair for your home office, or a high-quality exercise bike for your home gym. Otherwise, you can find her forever painting the walls and reorganising the furniture inside her modern London flat, or going on long walks with her pug.