5 "overdone" landscaping ideas designers always see in winter gardens – and what to do instead
They may be classics, but these five winter landscaping ideas are things you might want to stick clear of if you want to keep your backyard modern and original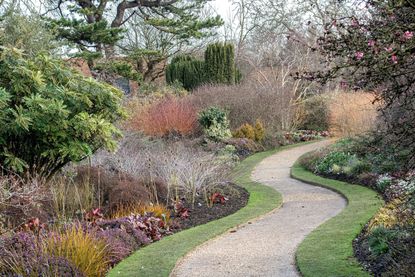 (Image credit: blickwinkel / Alamy Stock Photo)
Gardens are typically left to their own devices come winter. In the spring and summer, we tend to put in all our efforts for a bountiful crop and colorful display of flowers, but as the plants and flowers die and leaves fall from the trees, our gardens start to feel pretty dormant and, well, just a bit sad.
To try and bring some life into our backyards, gardeners typically rely on these five below tried and tested trends. But some designers think they might be a little overdone. We've spoken to those in the know to find out why, and crucially, what to try out instead to create a winter wonderland worthy of your backyard.
1. Overusing red twig dogwoods
Red twig dogwoods is the garden designer's go-to for making a winter garden feel festive and Christmassy. With their characteristic red tint, the plant's leaves fall, leaving an exposed bright red stem. The attractive shock of red stem makes this shrub one of the most beautiful winter plants, giving a fiery look and much-needed color to an often drab garden void of color. The problem with this particular plant is that it is so often overused, and can just end up looking a little gaudy.
'Going a bit heavy-handed with red twig dogwoods is an overdone winter garden trend,' says landscape designer Kat Aul Cervoni. 'I love the display that red twig dogwoods bring to all seasons. When planted in small groupings/masses around a landscape they give an especially vivid pop of color come wintertime. However, I feel when they're overplanted in a property, it can look a bit out of balance in winter,' she says.
Be aware that they are pretty invasive too. 'They're often planted without considering their space requirements or how they dominate the landscape in winter,' says Tony O'Neill, professional gardener and owner of Simplify Gardening. If your red twig dogwood shrub is totally out of control, it's time to prune branches to the ground.
Cut back on your red twig dogwood and make room for other winter plants that bring a color pop to your winter garden. Holly or rowan are both joyous plants with a bounty of bright berries on show, giving a Christmassy color palette against their green leaves - a great way to make your backyard look nice in winter.
2. Too much hardscaping
Your winter garden needs to work a little harder to retain its charm. As plants die and leaves fall, your garden can look dull and lackluster without any hard texture to give it support and structure. 'Remember the hardscape elements,' says explains professional gardener Zahid Adnan of The Plant Bible. 'While plants are essential, a winter garden can become dull if it lacks architectural elements like paths, seating areas, or focal points. Balance is key.' Landscaping with rocks in the backyard can create some sculpture and interest, and even encourage biodiversity.
But don't go too excessive, warns Tony. 'Designers sometimes over-rely on stone and structures. While these elements are essential, they shouldn't overshadow the living aspects of the garden.'
3. Flooding the backyard with harsh lighting
Lighting is crucial in the backyard, particularly in the summer months when we're more likely to enjoy sitting out and making the most of the balmy weather. But with darker, gloomy nights, and early nights, modern garden lighting is depended on even more, with strong spotlights accentuating the lawn, backyard and pathway for guests to safely navigate.
It's tempting to go too bright and strong with your lighting, but with barely any foliage on the trees, it just makes for a strong and harsh contrast where you can't see the delicacy of the trees and plants. So soft lighting is a way better option. 'While lighting is crucial for those early nights, uniform bright lights can wash out the nuanced shadows and depth of the garden. It's better to use varied, subtle lighting to enhance the garden's natural shapes,' says Tony.
There is also the option to get festive and Christmassy with your lighting - another manifestation of lighting that people end up going overboard with. Keep things soft, calm and diffused for a more welcoming backyard.
4. Relying on ornamental cabbages
Ornamental kales and cabbages are a stylish touch in small amounts and can nod to the autumn harvest and summer crops, but as we turn towards the winter months, ornamental cabbages just end up looking a little bit much, insists Kat.
'I actually enjoy using it in moderation, but I do feel like sometimes gardeners get a bit heavy-handed with ornamental kales and cabbages,' she says. 'I mostly see this in commercial landscapes, but residential gardens aren't immune to it.
'But when a variety of them are interspersed with other plantings with winter interest, I think it can add a nice pop of late-season color and interest - particularly in containers, just try to avoid accidentally making a giant ornamental cabbage patch.'
Cabbages can come with pops of purple, pink and white among green, but steer away from this color palette. 'Bold colors can be fun, but they can also distract from the subtle beauty of a winter garden's natural palette,' says Tony.
5. Planting with only the summer months in mind
Finally, in the winter months, your backyard so often loses its shape and volume, and planting for the summer months tends to get more focus than thinking about the winter.
Not overdone, but underdone is keeping a garden journal and reflecting over the winter. 'As the garden is tucked away for the season, it is a perfect time to reflect on what performed well and what didn't, what the priorities for the new year might be, or (what I am the guiltiest of) which seeds got started too late in the season,' says Hayden Regina, designer at Hoerr Schaudt. 'It's the perfect time to reflect on your successes of the season and desires as the garden grows and matures.'
From late fall, leaves fall, your fruit and vegetable patch is left barren and trees and plants are left exposed. Together, your backyard feels stark and unwelcoming. 'Neglecting the importance of foliage texture can result in a visually uninteresting winter garden. Mix different leaf shapes and sizes to create contrast and intrigue,' says Zahid.
'Annual flowers can provide pops of color, but relying too much on them can lead to a barren winter landscape. It's essential to balance with perennials and evergreens,' adds Tony.
If you're looking for plants with great glossy leaves or even flowers that maintain their integrity throughout the winter, winterize your backyard with the likes of a caster oil plant, or the reliably colorful pansy. Snowdrops are some of the earliest blooming flowers that start pushing through the frost in late winter, giving the appearance of snow. Winter heather brings a shimmer of subtle purple that looks like a Scottish moor.
'Plants like Hellebores, known as Christmas Roses, bloom beautifully in winter,' says Tony. 'They're almost maintenance-free and offer a variety of colors.'
Evergreen plants are the backbone of any winter garden. 'These are the backbone of any winter garden,' says Tony. 'Varieties like holly, vibrant red berries, or the stately pine provide color and life even on the grayest winter days.'
3 of the best plants for a winter garden
The Livingetc newsletter is your shortcut to the now and the next in home design. Subscribe today to receive a stunning free 200-page book of the best homes from around the world.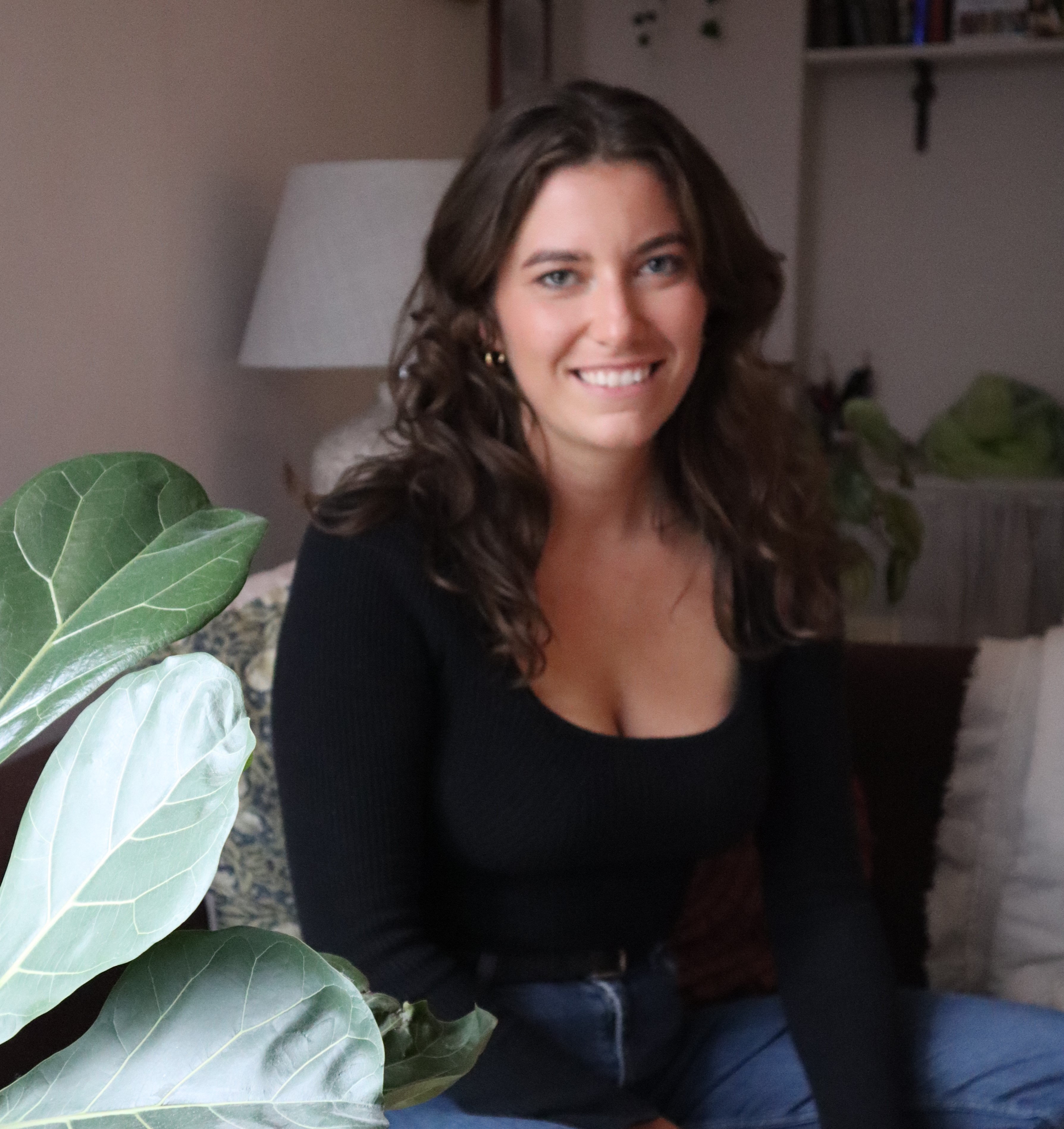 Livingetc content editor and design expert
Oonagh is a content editor at Livingetc.com and an expert at spotting the interior trends that are making waves in the design world. Writing a mix of everything and everything from home tours to news, long-form features to design idea pieces on the website, as well as frequently featured in the monthly print magazine, she's the go-to for design advice in the home. Previously, she worked on a London property title, producing long-read interiors features, style pages and conducting interviews with a range of famous faces from the UK interiors scene, from Kit Kemp to Robert Kime. In doing so, she has developed a keen interest in London's historical architecture and the city's distinct tastemakers paving the way in the world of interiors.