4 ways to make the most of a small laundry space – even if you don't have a dedicated room in your home
If you live in a smaller home but would love the luxury of a laundry room, here's how you can create one without the extra space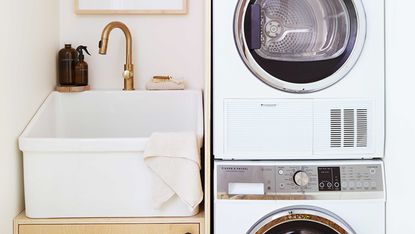 (Image credit: This is Evolved)
For many of us, space is an issue in our homes, and because of that, we feel we need to give up on some amenities that we would ideally love to have.
Laundry rooms are one such luxury when you don't have a bigger space or budget you can dedicate to them. But there are affordable ways to create a beautiful laundry space that won't take up a whole room either, and I spoke with acclaimed professional organizer and expert in minimalism Shira Gill to tell me her secrets.
By applying just a few simple tricks, you can have your own laundry room space that is practical and looks good too. I learned it's all about being organized and getting rid of unnecessary clutter. You do need much less than you think, and it won't even take you that much time to implement.
1. Create a hidden stackable laundry area
If you don't have a designated room, use a cupboard in your kitchen and stack your washer and drier. This hidden laundry cabinet idea will mean they're neatly out of sight and blending in with the decor around, but have their own dedicated compartment.
'We have a stackable laundry in our kitchen,' expert organizer and minimalist Shira Gill tells me. 'We've repurposed a cabinet that stores the detergent, stain remover, and drier balls, and I get rid of bulky packaging,' she adds, in order to save space. This is a good layout plan to use if you do have a separate small laundry room too, it will just save you so much space.
A globally recognized expert organizer and minimalist, Shira is all about letting go of the things that don't serve you, to create space for what does by clearing the clutter from your home, life, and mind. She is the author of two books, Minimalista and Organized Living, out now.
2. Only keep what you need
'When I think about laundry I ask what do you actually need to do the laundry functionally?' Shira explains. 'You just need detergent, maybe some drier balls and a steam stick,' she adds. There is an exercise in decluttering to be done if you find that your cupboards are full of different types of detergent boxes and half-used bottles of fabric softener.
We tend to think a laundry room requires a lot of space, but in reality, if we stick to a minimalist mindset of only keeping the things we need, we realize that a small laundry room doesn't have to be an issue.
3. Use beautiful containers
Think about how to organize a laundry room aesthetically, too. 'Decanting the things that you use for laundry, whether that's a liquid detergent, into a dispenser, or if you have powder detergent get rid of all the bulky packaging and decant it into a beautiful glass canister with a scoop,' advises Shira.
Whether you need to keep the laundry products in sight or not, getting rid of the packaging will save you space, and will create a more beautiful, organized look. The fewer colors and prints of various product boxes and bottles to distract the eye, the better and more streamlined your space will look.
4. Maximize vertical space
If space really is an issue, think up. 'Using wall-mounted shelves and hooks is a great way to maximize vertical space if you don't have room and cobble together your own laundry zone instantly,' advises Shira, adding that probably the number one item she uses when organizing people's homes is the very simple hook. 'I think it's the most multipurpose product that is also budget-friendly and you can use in every single room.'
If you're worried that laundry room shelving will look messy, invest in some beautiful open baskets. 'I am also constantly using open baskets to store any items that are not the prettiest. There are always utilitarian items that you need to have but are not beautiful so if you put them all in a basket you instantly have a system of grouping all that stuff that is both functional and stylish,' she adds, advising to make sure the baskets look the same, or are part of a set, to keep the visual aesthetic clean and neat.
Create your organized pantry with these buys
Organized Living by Shira Gill
Price: $23.79
This book will take you inside the houses of professional organizers around the globe, so you can see how the experts themselves do it, get inspired, and transform your home into an organized, calming oasis.
Metal laundry room organizer
Price: $27.74
Discard any bulky detergent packaging and use beautiful containers instead, that will make your laundry room look so much neater and more organized.
The Livingetc newsletter is your shortcut to the now and the next in home design. Subscribe today to receive a stunning free 200-page book of the best homes from around the world.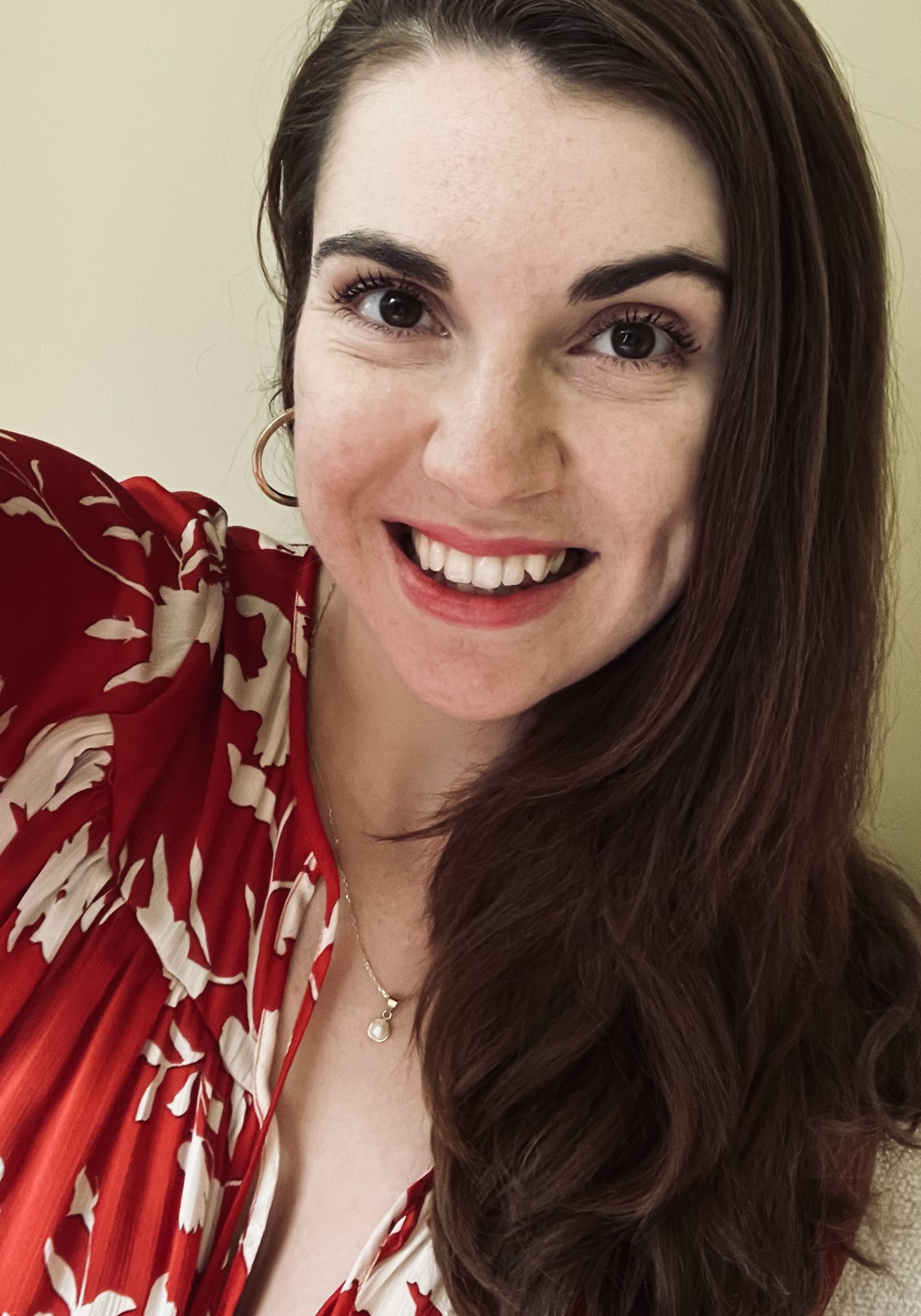 Raluca is Digital News Writer for Livingetc.com and passionate about all things interior and living beautifully. Coming from a background writing and styling shoots for fashion magazines such as Marie Claire Raluca's love for design started at a very young age when her family's favourite weekend activity was moving the furniture around the house 'for fun'. Always happiest in creative environments in her spare time she loves designing mindful spaces and doing colour consultations. She finds the best inspiration in art, nature, and the way we live, and thinks that a home should serve our mental and emotional wellbeing as well as our lifestyle.