How to make your backyard look more expensive - 5 finishing touches
These details might be small, but they can have a big impact on the overall feel of your backyard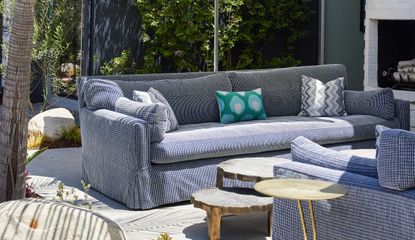 (Image credit: Alexis Adam. Design: Victoria Gillet)
The Livingetc Newsletter
For style leaders and design lovers.
Thank you for signing up to LivingEtc. You will receive a verification email shortly.
There was a problem. Please refresh the page and try again.
When you're planning a backyard renovation, it's easy to get lost in the big picture. The landscaping, the planting - these are the big decisions to make, after all, but there's also a whole host of subtle additions that can dramatically alter the look of your outdoor space that you shouldn't overlook.
The seasonal spruce-up of your backyard ideas doesn't have to be a major makeover either. Of course, getting a whole new outdoor furniture set will change the look, but these smaller changes can be just as impactful if done in the right way. There are so many little touches we can add to the backyard that don't seem like much but when done all together can make a big difference. They can contribute to the overall look of a thoughtful considered backyard.
These are the top 5 things we think will add the perfect finishing touch, guaranteed to instantly elevate your backyard.
1. Ways to welcome nature
'One touch I often suggest is the inclusion of interactive birdfeeders,' says expert gardener Tony O'Neill. 'By 'interactive', I mean birdfeeders that do more than just hold seeds. I love birdfeeders that function as wind chimes, spinners, or even tiny sculptures.'
A bird feeder is not an uncommon garden feature, however, it is one we tend to forget when putting in the finishing touches. It is only once you have a bird feeder that you remember how wonderful it is to watch the bird come and go, and to hear their comforting sounds. 'These not only attract diverse bird species but also create a dynamic atmosphere. They bring life, color, and movement to the garden while offering a natural soundtrack to soothe the senses,' Tony says.
Creating an atmosphere is a trend amongst these suggestions, that will have an overwhelming impact on how you view and interact with your space. They also come in great designs, the perfect complement to your modern garden.
2. An outdoor speaker system
Music can really set the mood for a space, and your backyard is no different. Utilizing speakers in your outdoor seating areas is a fun addition that can transform the way you use it. Sound is probably not one of your top priorities when it comes to designing your backyard, but it should be as it contributes to the all-important multi-sensory experience.
'Sometimes the sound of nature or a water feature is all you need,' says Livingetc's deputy editor Hugh Metcalf, 'but I often find I have to clunkily move an indoor speaker near a window when entertaining outside. The best solution is to add a fixed outdoor speaker to your set-up. These waterproof, Bluetooth or WiFi-enabled devices mean you can connect seamlessly if you want to get the party going in your backyard.'
We love to find new outdoor kitchen ideas and a speaker is next on our list to turn the space from mediocre to exceptional. Don't let wires restrict your party, make a playlist for every occasion and blast out your summer anthems whilst you're grilling.
3. A stylish hosepipe
Who said watering had to be boring? Investing in a stylish hose is the quickest way to instantly elevate your gardening game. What was once an outdoor eyesore is now a design feature that looks chic and anything but ugly.
'The beautiful garden hoses can be a bit of an investment, but if it's something you're going to spend all your time outside looking at, it's a worthwhile luxury,' says Hugh. The muted beige color is a far cry from the traditional bright green plastic that dominates so many backyards. This subtle upgrade will help to create a well-rounded and harmonized yard in line with your personal style.
4. A portable table lamp
Portable table lamps are one of the biggest lighting trends for the year, but as much as they're useful inside the house, when it comes to illuminating your backyard, they're doubly so.
Modern garden lighting can really help to extend how long you can spend outdoors, but ensuring that it's layered enough and sets the right ambience is a tricky task. A portable table lamp is the perfect way to round out a scheme that will make your outdoor dining or seating areas feel more intimate when the sun goes down, without resorting to getting electricians in to disrupt your landscaping.
5. Mirrors
Mirrors have been present in many garden trends for a while now. However, their use was quite often restricted to urban gardening ideas and small courtyards, specifically to make the space appear larger. However, a mirror can be the perfect finishing touch in any garden.
Whilst it is a genius way of creating an illusion of a bigger space it is not just a small garden idea. It always adds new dimension and light thus enhancing that multisensory experience we keep mentioning. even a small mirror can extend the natural beauty surrounding it.
The best outdoor mirrors can also be used to complement your garden furniture and be a further reflection of your garden aesthetic.
For style leaders and design lovers.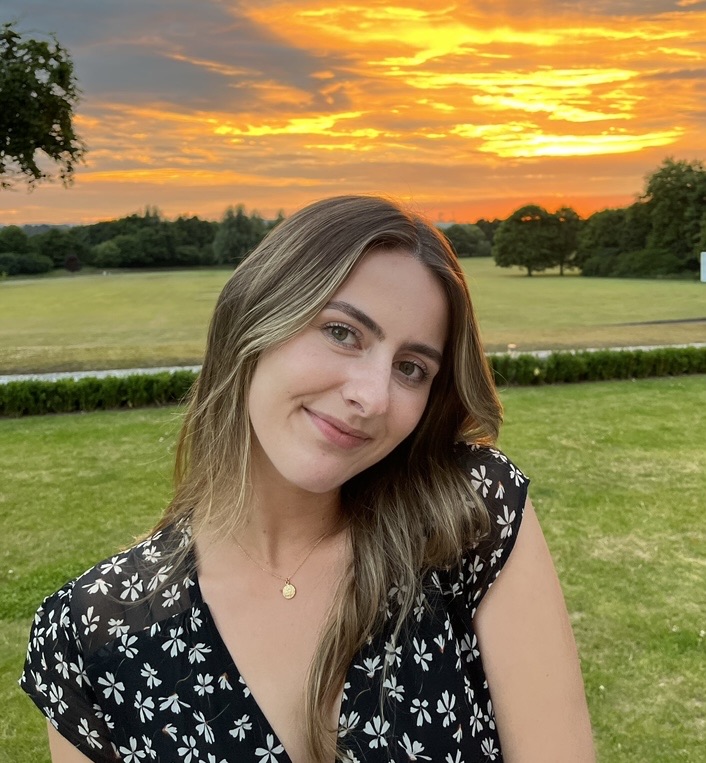 Amy recently completed an MA in Magazine Journalism at City, University of London, with experience writing for Women's lifestyle publications across arts, culture, and beauty. She has a particular love for the minimalist aesthetic mixed with mid-century furniture, especially combining unique vintage finds with more modern pieces. Her previous work in luxury jewellery has given her a keen eye for beautiful things and clever design, that plays into her love of interiors. As a result, Amy will often be heard justifying homeware purchases as 'an investment', wise words to live by.