8 things backyard designers always think about that make outdoor spaces feel cozy and inviting
Create a cozy backyard with these 8 ideas from landscaping experts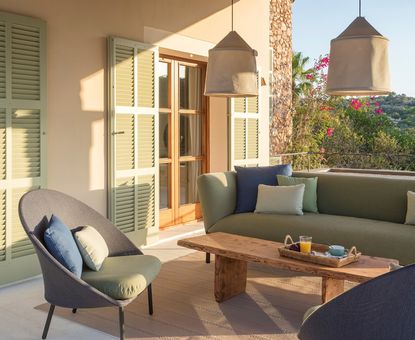 (Image credit: Bloomint)
The Livingetc Newsletter
For style leaders and design lovers.
Thank you for signing up to LivingEtc. You will receive a verification email shortly.
There was a problem. Please refresh the page and try again.
As the seasons turn, it's tempting to retreat inside to the cocooning warmth of our indoor rooms, but having spent the warmer months embracing and maximizing our outdoor space, shutting the doors to our backyards for the foreseeable might feel like a bit of a downsize.
'A great backyard should feel like a mere extension of the living zone of a home,' says Steve Koolloos, architect and designer at Sydney-based architecture and interiors firm, MCK. 'Coziness is created by committing to providing intimate space which relies heavily on scale, ambiance and warmth. You should feel as if you are sitting in a garden as much as a living area.'
Instead of giving up on your backyard for fall, why not rethink your backyard space and give it an autumnal revamp. Furniture and decor is a surefire way to cozy up your space and continue to use the space well into the cooler months. To find out how best to cozy up your backyard, we've spoken to landscaping experts who know a thing or two about backyard design.
1. Rethink your lighting scheme
When it comes to coziness, backyard and decking lighting is always first on the list. Just like with your interiors, the perfect lighting can create ambiance and warmth. What's more, from a functional perspective, lighting helps keep the space well-lit as the nights draw in earlier throughout the season. 'A key component is lighting,' says architect and designer at Toronto-based Reign Architects Inc, Jacob JeBailey.
If you have a dedicated zone of the backyard where people tend to gather and sit, this is the first place to consider illuminating. Wall sconces can be great for bathing an area in light, and if you have an outdoor dining table, hanging pendant lights from a pergola or tree can encourage your dinner parties to continue well into the evening.
For Jacob, lighting that helps emphasize architectural features and the shape and dimensions of your backyard is paramount. 'For example, focused up outdoor tree lighting, task wall lighting that casts shadows, and pathway lighting.'
'Lighting to enhance the aesthetic of the exterior architecture should be understated and created in a way that seems natural and not artificial,' adds David Thompson, Assembledge+ principal and founder. 'Subtly illuminating to reveal the symmetry of the environment will create a warm and welcoming ambiance to the home.'
2. Add throws and cushions
For your outdoor seating area, add throws and cushions to your benches or sofas to help bring softness to the space. Accessorizing with pillows adds comfort, while throws can bring a decadent feel to your outdoor seating area.
When picking your pieces, make sure to go for a cohesive color palette of autumnal hues that bring coziness, and think about the fabric. If you have space to store your pillows and throws inside when not in use, you have more choice with material, otherwise, it is still relatively easy to find durable pillows and cushions in outdoor-friendly fabric like Sunbrella or Perennials.
3. Create a cozy color palette
Color palettes aren't just for interior rooms and you can style your backyard for fall with a cohesive garden color scheme that feels cozy. Look to the surrounding flora and fauna found in your backyard for inspiration and take your cues from the colors of the seasonal changing leaves.
'For cozy backyard colors, and to complement the green from plants and grass, we like to work with earthy tones,' says Fernanda Chagas, architect at Dobra Arquitetura. Bring in a spectrum of brown tones and deep reds on your cushions and throws for guaranteed coziness.
4. Enjoy indoor/outdoor living for longer with a screened porch
We love the prospect of indoor/outdoor living that the summer months bring, but that's less viable come the cooler months. A screened-in porch is a must-have, allowing you to blend the indoor and outdoor space and use your outdoor space for longer.
'Fostering an indoor-outdoor experience as the interior space transitions into the backyard gives an opportunity to connect with nature while protecting from the elements,' says David. 'A screened porch is a great example,' he says.
Practically, a screened-in front porch uses glazing or glass to bring year-round protection from insects, sun in the summer and rain and cold in the cooler months.
5. Bring softness underfoot with a rug
A soft rug is a great addition to your backyard and sure to up the coziness. I'm super impressed with the options available at the moment for machine-washable weaves that retain their pattern and are easy to clean. Ruggable has some great washable options, as do Annie Selke and Rugs.com.
The best outdoor rugs are made from polypropylene, a synthetic plastic that is water-resistant and stain-resistant. Because this material doesn't absorb moisture it makes outdoor rugs mold and mildew-resistant so that they can be left outside during a shower. However, most manufacturers will recommend them being stored somewhere dry over winter.
6. Embrace natural materials
Think about the material you pick for your modern outdoor furniture, helping to blend the furniture with your surroundings to bring a cozy feel that embraces nature. Include various types of outdoor appropriate hardwood like teak that withstand whatever weather conditions but look beautiful as they patina over time. 'My thoughts on creating a 'cozy' backyard is to incorporate natural materials wherever possible,' says Jacob.
'This would include natural cedar decking that is either stained to emulate natural silver aging or no staining at all and therefore embrace the material's beauty.'
'I love to use raw and natural materials like recycled brick, concrete and timber,' agrees Vanessa Wegner, architect at Sydney-based designers, Vanessa Wegner Architect.
'Add a beautiful timber bench seat amongst the planting that can get morning sun in winter and spring to have a cup of tea and watch the changes in season in the garden and flowers come and go.'
7. Create light and warmth with a firepit
Tie your outdoor area together with a firepit focal point that keeps you warm during the colder evenings and brings a cozy flickering glow to the space. 'A modern minimalist outdoor firepit helps to establish seasonless ambiance,' says David.
There is something innately atavistic about a fire that we can't resist, meaning it becomes a focal point that visitors will be attracted to and certainly brings a cozy vibe. 'Incorporating a hearth or firepit facilitates the ancient human ritual of fire-making will spiritually and physically gather people together,' says Jacob.
8. Bring autumnal plants to your backyard
Finally, planters are crucial to bring that cozy feel to your backyard. 'Soften the hardscaping by adding planters,' says Kat Aul Cervoni, landscape designer and founder of Staghorn NYC and The Cultivation by Kat. 'I love grouping planters in a mix of sizes together for an instant bit of lushness and dimension. Odd numbers tend to look best, but play with what works in your space.'
'Use a mix of planter colors and finishes for a more electric look, or go monocolor for a more modern twist,' adds Kat. I love taking inspiration from the colors in your backyard. If you're looking for a cozy fall flower garden, choose plants that exhibit autumnal colors like reds, oranges and purple.
If you're wondering what to grow in fall planters, go for the heuchera, an evergreen perennial known for purple leaves, or phormiums with its purple sword leaves. Marigolds are perfect too, bringing a vivid orange color palette, and chrysanthemums are popular during fall too, known for their long stems and pops of color.
For style leaders and design lovers.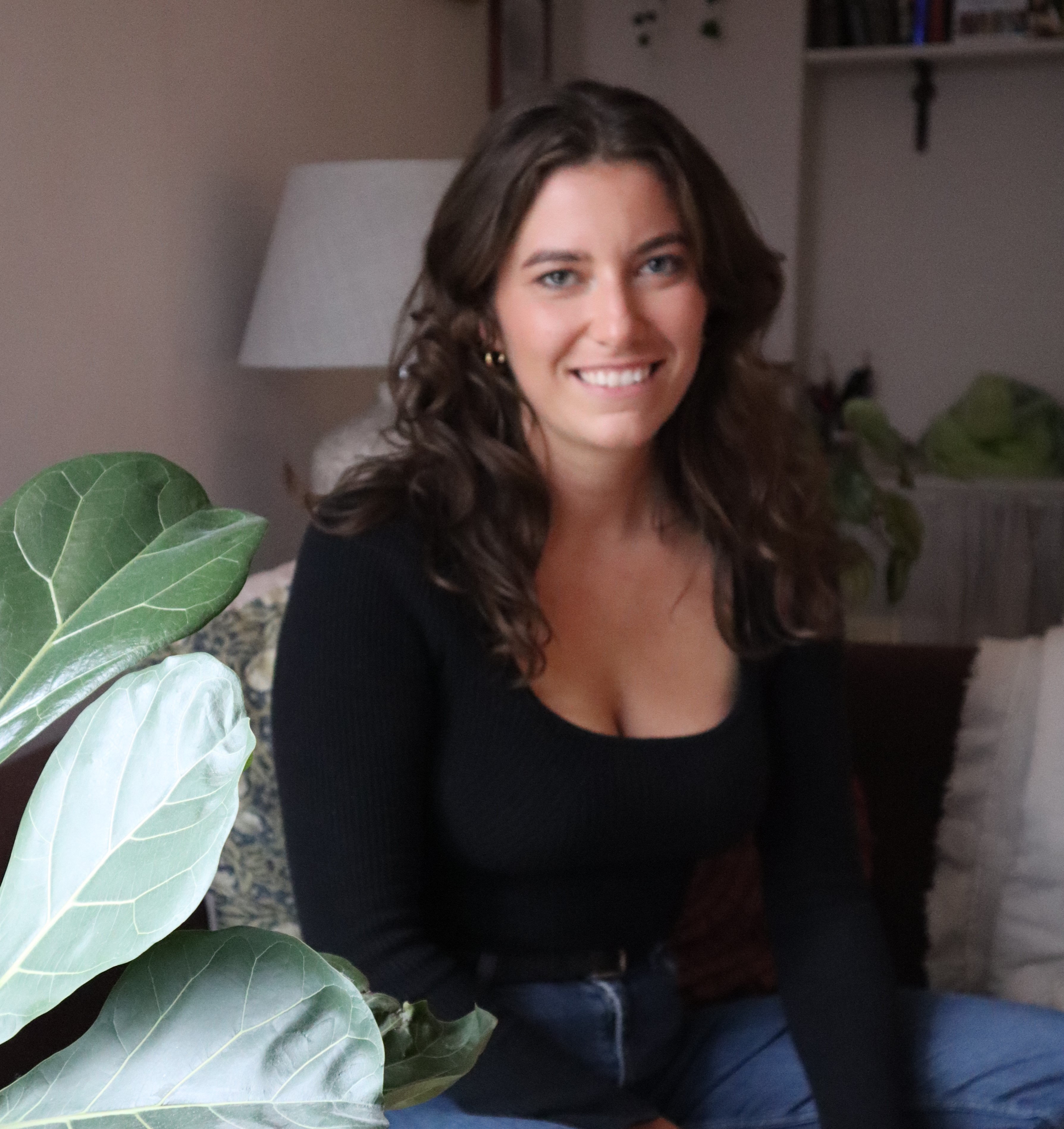 Livingetc content editor and design expert
Oonagh is a content editor at Livingetc.com. Previously, she worked on a London property title, producing long-read interiors features, style pages and conducting interviews with a range of famous faces from the UK interiors scene, from Kit Kemp to Robert Kime. In doing so, she has developed a keen interest in London's historical architecture and the city's distinct tastemakers paving the way in the world of interiors.