What shade of grey paint on the walls will make my room look bigger? We ask color experts
Don't let an ill-informed paint selection shrink your room - these are the shades of grey that will maximize the sense of space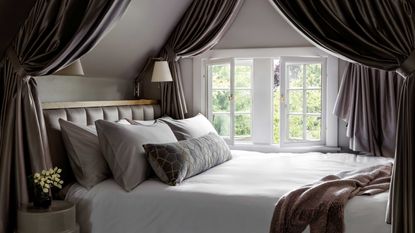 (Image credit: Miranda Estes. Design: Shannon Adamson)
The Livingetc Newsletter
For style leaders and design lovers.
Thank you for signing up to LivingEtc. You will receive a verification email shortly.
There was a problem. Please refresh the page and try again.
Grey is one of the most versatile colors there is when it comes to interiors. For designers, it is a reliable neutral that acts as a springboard for other colors, while also beautifully framing a room and shining a spotlight on the furniture. However, picking grey as the primary color for your walls can be a difficult decision, especially as some shades will shrink your room's sense of space.
Like all paints it comes in various hues, each of which has a specific effect on a room. Whilst there are shades that make a room feel bigger, others will have an adverse effect. Grey is an amazing color for any room, but there is nothing worse than spending all that time tirelessly considering paint ideas only to discover your room now feels flat and small. Do not let this scare you away, it is just as possible the grey will make your room feel like it's gained a few square feet.
If you are looking to paint your room grey (good choice), keep in mind these considerations if you want a room that is both beautiful and feels bigger.
1. Cool grey
When considering paint colors it is important to think about your room's relationship with natural light. The light your room receives will dictate the shade you should go for as it dramatically alters the way the color behaves.
If your room is south-facing it will receive a lot of light, in order to make it feel bigger opt for a cool grey. 'In a south-facing space, use a cooler, blue or black-based grey for a cleaner aesthetic,' says Patrick O'Donnell, international brand ambassador for Farrow & Ball. 'Cooler shades will bounce light across the room and increase the sense of space. Additionally, applying a darker-toned grey on the trim will provide a welcome accent while framing a room beautifully,' he explains.
A lighter icey grey works well to instantly lighten a space when it is able to work with natural light. 'In this case, soft grey accentuated the natural light provided by the windows and instantly made the space feel larger,' says interior designer Katie Orr. 'As a finishing touch, the ceiling was painted a very subtle blue - the perfect airy complement to the classic grey walls.' There are plenty of colors that go with grey if you want to recreate a similar idea in your home.
2. Warm grey
If, on the other hand, your room is particularly dark you might wish to go for a paler grey with a hint of warmth to give the illusion of a larger room.
'To make a north-facing, darker space feel bigger, consider paler, brown-tinged greys with a hint of warmth,' says Patrick. 'These layer effortlessly with many complementary colors from greens, blues, and pinks, as well as deeper greys.'
A warm grey can be deeply comforting and cozy, not to mention sophisticated. Rich and indulgent colors and textures are at the height of living room trends and this color compliments it wonderfully. The warmth in the shades is perfect for areas of your home that are starved of light and won't make them feel claustrophobic or small.
Will painting the whole room grey make it look bigger?
Another trick to making your room feel bigger is color drenching. This paint trend is the perfect way to update any space whilst making it appear larger.
'The trick I love to make a room feel bigger is in painting the base, walls, crown (if any), and ceiling in the same color,' says interior designer Becky Shea. 'Doing this avoids the visual breakup of those areas when colors contrast, helping to make walls feel larger and allowing the ceiling to become one with the walls and blend,' she explains.
There are no hard and fast rules about picking the perfect color to enlarge your rooms, every space is different. However, color drenching can certainly help.
'Picking the right one to enlarge the space comes down to choosing light, dark or an in-between, and sampling a few in the room to see how they interact with its natural light before deciding,' she says, 'just make sure to hit all paintable spots in the same tone if you really want to trick your eye into feeling the room's larger!
For style leaders and design lovers.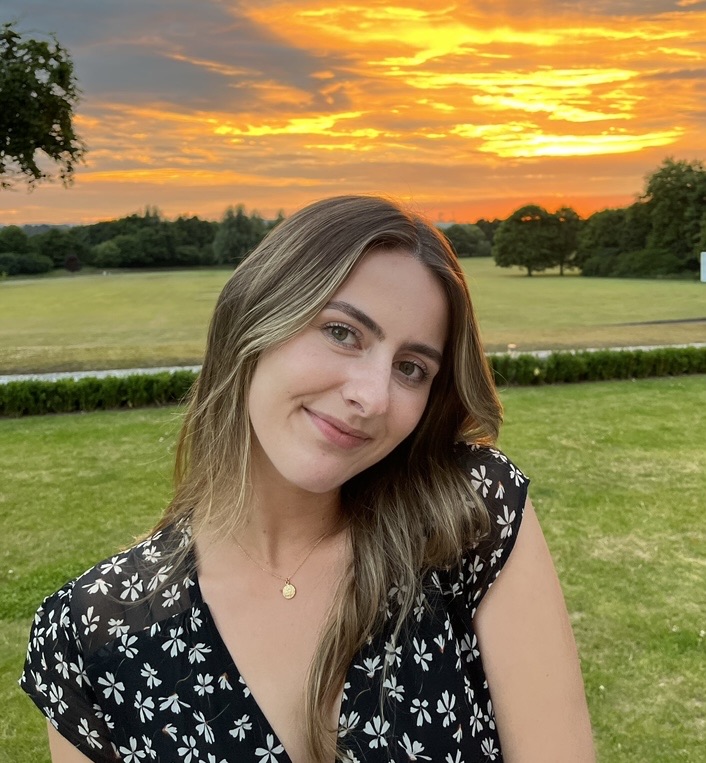 Amy recently completed an MA in Magazine Journalism at City, University of London, with experience writing for Women's lifestyle publications across arts, culture, and beauty. She has a particular love for the minimalist aesthetic mixed with mid-century furniture, especially combining unique vintage finds with more modern pieces. Her previous work in luxury jewellery has given her a keen eye for beautiful things and clever design, that plays into her love of interiors. As a result, Amy will often be heard justifying homeware purchases as 'an investment', wise words to live by.