What style of copper bath is best? If you can't tell your antique from your verdigris, you need to read this
If you'd like to invest in a copper bath but find yourself stuck between the various options out there, here's a breakdown of what you can find to help you make the right choice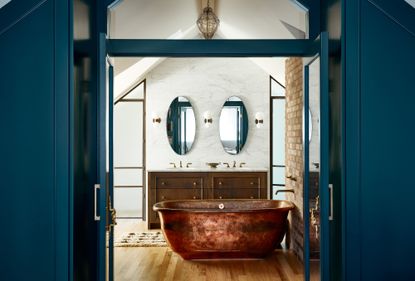 (Image credit: Michael Clifford. Studio credit Lisa Staton)
The Livingetc Newsletter
For style leaders and design lovers.
Thank you for signing up to LivingEtc. You will receive a verification email shortly.
There was a problem. Please refresh the page and try again.
Copper baths are increasing in popularity and it's no surprise. They are beautiful pieces of design that are timeless and can easily be integrated into both traditional and modern bathrooms. If you've answered yes to the question of whether or not you should invest in a copper bath, then the next step is to choose the style.
There are plenty of different variations to pick from, and it all depends on knowing what they are, and assessing what style resonates most with you, so you can make a decision you won't regret. They are a considerable financial investment, so you want to make sure you get it right.
To help, I've had the breakdown of different styles from a copper bath expert - I'll go through the particularities of each, and some red flags to watch out for.
1. Copper/Copper
This is the original, and most traditional style of a copper bath you'll find. One might argue it's also one of the most beautiful. It has polished copper outside and inside and it's truly a luxurious-looking item. Copper/copper baths do take some looking after as they require some elbow grease to keep them looking so stunning.
'As well as routinely cleaning them with warm soapy water and a nonabrasive cloth – just make sure you dry them thoroughly after use - it is also good practice to reapply a suitable wax seal regularly every 4-6 weeks depending on use,' Barrie Cutchie, Design Director at BC Designs tells me.
2. Copper/Nickel
As you've probably now guessed, this version has a copper exterior finish, and nickel interior, which makes for a beautiful contrasting look of mixed metallics (which is an interior design trend that is on the rise right now - no more matchy matchy!).
'Nickel, though not quite as effective as copper, is still an excellent conductor of heat so your luxurious warm soak won't be affected,' Barrie says. You'll mostly find this in a traditional boat shape, but recently it has been produced in a slipper shape too.
3. Antique copper
Both copper/copper and copper/nickel baths can be purchased with an antique copper finish if you're into this patina bathtub trend. Barrie explains that the antique is achieved by applying sulphuric acid and chalk powder before sealing with lacquer for a durable finish.
They do have a more matt appearance and slight color variations, which, when it's a considered part of the design, adds extra depth and texture to the scheme.
4. Verdigris and Patinata
The Verdigris (meaning green) and Patinata (meaning blue) are two different effects that are created on the exterior of the bath through an oxidization process of the copper.
Barrie Cutchie, Design Director at BC Designs, explains: 'The antique copper finish on the inside works as a subtle background that sets off the richness of the green or blue. It has also been finished with a lacquer coating for durability and doesn't require the same amount of upkeep as polished copper.'
The bateau vs. slipper shape
Once you've decided what material or material/finish combination you'd like to go for, it's time to choose the shape. The bateau and slipper are the most known, and while they are both beautiful, they each have their own unique qualities.
The bateau bath (or boat bath) has an interesting history. Designed in France and first sold in the mid-19th century, the bateau bath was a luxury only reserved for the homes of the upper classes, and it was initially made out of cast iron, resting on marble foundations to support its weight. 'The slipper bath is regarded as one of the most comfortable freestanding baths you can buy. It provides a luxurious soak as you can sit a little more upright with your back supported, allowing ultimate relaxation,' Barrie tells me.
Ultimately, when choosing your bath, think about what style you'll be happy living with, as it's an investment in the long term. In terms of shape, consider what will fit best in your space, and what would provide you with the most comfort as you enjoy your warm soak.
Bateau-Shaped Soaking Copper Bathtub
Price: $3,884.67
This bateau-shaped bathtub comes in a classic antique finish and can be quite striking in a contrasting, modern design scheme.
For style leaders and design lovers.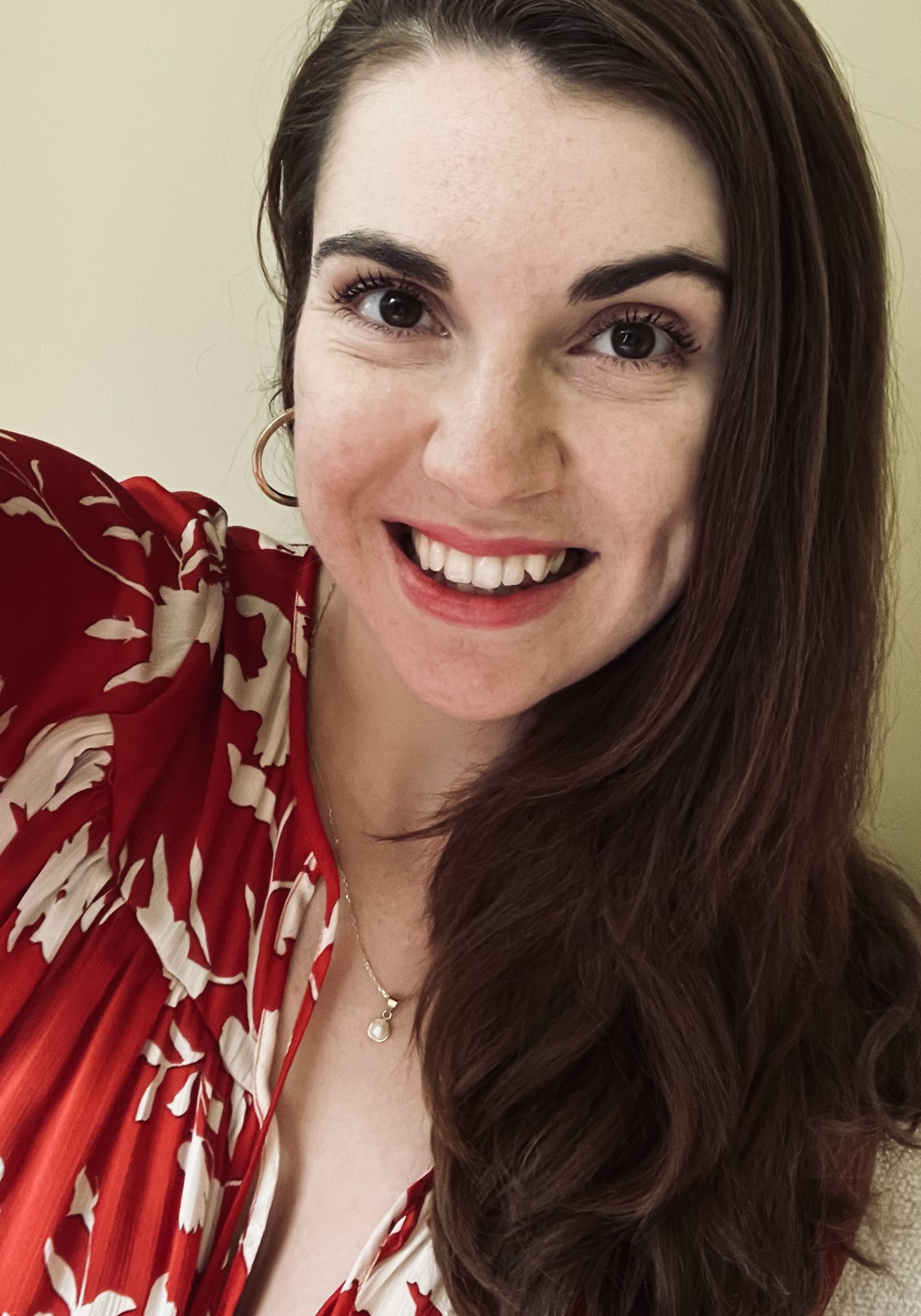 Raluca is Digital News Writer for Livingetc.com and passionate about all things interior and living beautifully. Coming from a background writing and styling shoots for fashion magazines such as Marie Claire Raluca's love for design started at a very young age when her family's favourite weekend activity was moving the furniture around the house 'for fun'. Always happiest in creative environments in her spare time she loves designing mindful spaces and doing colour consultations. She finds the best inspiration in art, nature, and the way we live, and thinks that a home should serve our mental and emotional wellbeing as well as our lifestyle.