Should your front door match your shutters? The designers debate the matching look vs interesting combos
If you're considering what color to paint your front door and shutters, we've got you covered with these tips from the designers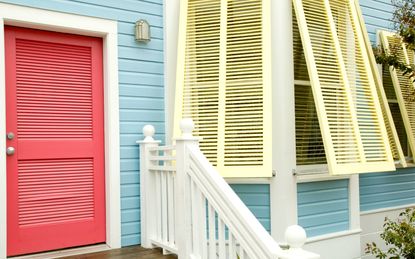 (Image credit: Getty. Dana-Hoff)
The Livingetc Newsletter
For style leaders and design lovers.
Thank you for signing up to LivingEtc. You will receive a verification email shortly.
There was a problem. Please refresh the page and try again.
Painting the exterior of your home is just as important as interior walls. But so often, the exterior paintwork gets demoted far down the list of priorities in favor of the interiors.
The fact is that the exterior of your home creates a strong and lasting impression on guests and neighbors, so we think it should be shown some love. It's not just a decision about paint for the exterior walls either, it's about striking the perfect balance with the perfect exterior trim, shutter and front door combinations.
The matching look can bring harmony to your home's exterior and create a clean look, but it pays to experiment with color too. Truthfully, there are no hard and fast rules for whether you should paint modern window treatments and front doors the same shade, or go for the mix and match look - it's totally up to you. But how you approach color is important and the right combination can have real impact. We speak to the designers to find out when the best times are to match your front door with your shutters.
Why you should try matching your front door with your shutters?
You might want to go for the matching look to bring some unity and cohesion to the front of your home, or perhaps you opt for using the same color for shutters and front door to avoid having to constantly update as color trends come and go. What's more, harmony across the door and shutter color can bring an elegant feel and monochromatic color scheme. 'Matching shutters to a front door is also a go-to traditional look,' adds Anna Kueck, architect and designer at Palette Architecture.
For the more conservative look, keep to white or off-white, a dark and sophisticated grey. For designer Julia Dempster, it's all about the classic black. 'It is sure to please potential buyers of all style preferences. I personally love black because it is an emotional, thought-provoking color that exudes modernity and class.
'It can look sophisticated and evoke drama, so it's perfect for someone who wants to go bold with their design and the mood of the space. I like to use is Tricorn Black by Sherwin Williams This black shade is a no-fail choice for those who want instant sophistication that will never go out of style.'
Available in: Interior and exterior
Price: $45 per 0.75l full gloss or $49 per 0.75l exterior eggshell
But the mix and match look also has its merits
However, while matching front door and exterior shutters create a very conventional look, 'an accent door may work well as it is considered the mouth of the home and the windows, the eyes,' says Julia. 'The front door of your home is the perfect opportunity to show your personality.'
See your front door as an opportunity to be daring. If you find yourself wondering are shutters outdated, use a lick of paint to bring them to life. 'Choose lively colors like red, yellow, or teal and pair these with either neutral or contrasting shutters,' encourages Artem Kropovinsky, founder and principal of New York interior design studio, Arsight. 'For example, a yellow door can really stand out beautifully when juxtaposed with charcoal grey shutters.'
'I love a front door that pops, so matching your shutters to your door isn't my go-to,' agrees Bethany Adams of Bethany Adams Interiors.
Going for the mix and match look doesn't necessarily mean color pops either, although I am a fan of the colorful look. 'Beige shutters with a black door is endlessly sophisticated, while white shutters and a blue front door are sweetly charming,' says Bethany. 'You never go wrong with classic black shutters and a bold red front door but if you really want to make a statement, dark green shutters with a blush pink door are sure to turn heads.'
Available in: Interior and exterior
Price: Element Guard™ Exterior Paint $65.99/ 1 gallon
Or try matching your shutters to exterior walls?
Another way to go about your exterior paintwork is to go for a more monochromatic look, matching your shutters to your paintwork and having your front door stand out.
'If you'd like to elevate your exterior, I would recommend painting shutters to match the exterior walls,' says Anna. 'This allows the door to pop with an accent color.'
'Having a monochrome exterior façade that includes shutters keeps the traditional architecture of your home intact with subtle material contrast, while adding some contemporary sophistication.
'You're door can then be a focal point that welcomes visitors with a bright (or stark and neutral) contrasting color.'
What is the most welcoming front door color?
When considering front door color ideas, look to your front yard for inspiration, and think about what kind of feeling you want to foster as guests approach your home. Sunny, joyful front door colors like bright yellows and pale pinks can feel welcoming, while darker tones that match the front yard's natural hues - greens and browns might feel more sophisticated.
'As you select colors, take into account the broader color scheme of your home's exterior,' suggests Artem. 'Choosing hues such as white, grey, or black usually ensures a timeless, classy appeal. Natural shades like deep browns, greens, or blues can convey a warm, inviting ambiance.'
Choose a color that you love, and think about the colors of your exterior walls too, urges Julia. 'The best thing about a front door color is that it can usually stand-alone if you have an otherwise neutral color scheme on your home's exterior.
'If you have a natural brick or stone home, you want to stay neutral with a strong black, gray, or chocolate. If your home is painted a neutral color, you have more freedom to choose a vibrant red or chartreuse, ensure there's contrast so that your front door really makes a statement.'
Another option to the traditional black front door and shutters is actually a very dark green. 'Deep River by Benjamin Moore is a great example of this and the undertones really give the color great depth, which helps prevent the harsh contrast of a true black on your home's exterior,' says Julia. 'Also, I always opt for a higher-gloss finish on doors for better wear and stain resistance.'
For style leaders and design lovers.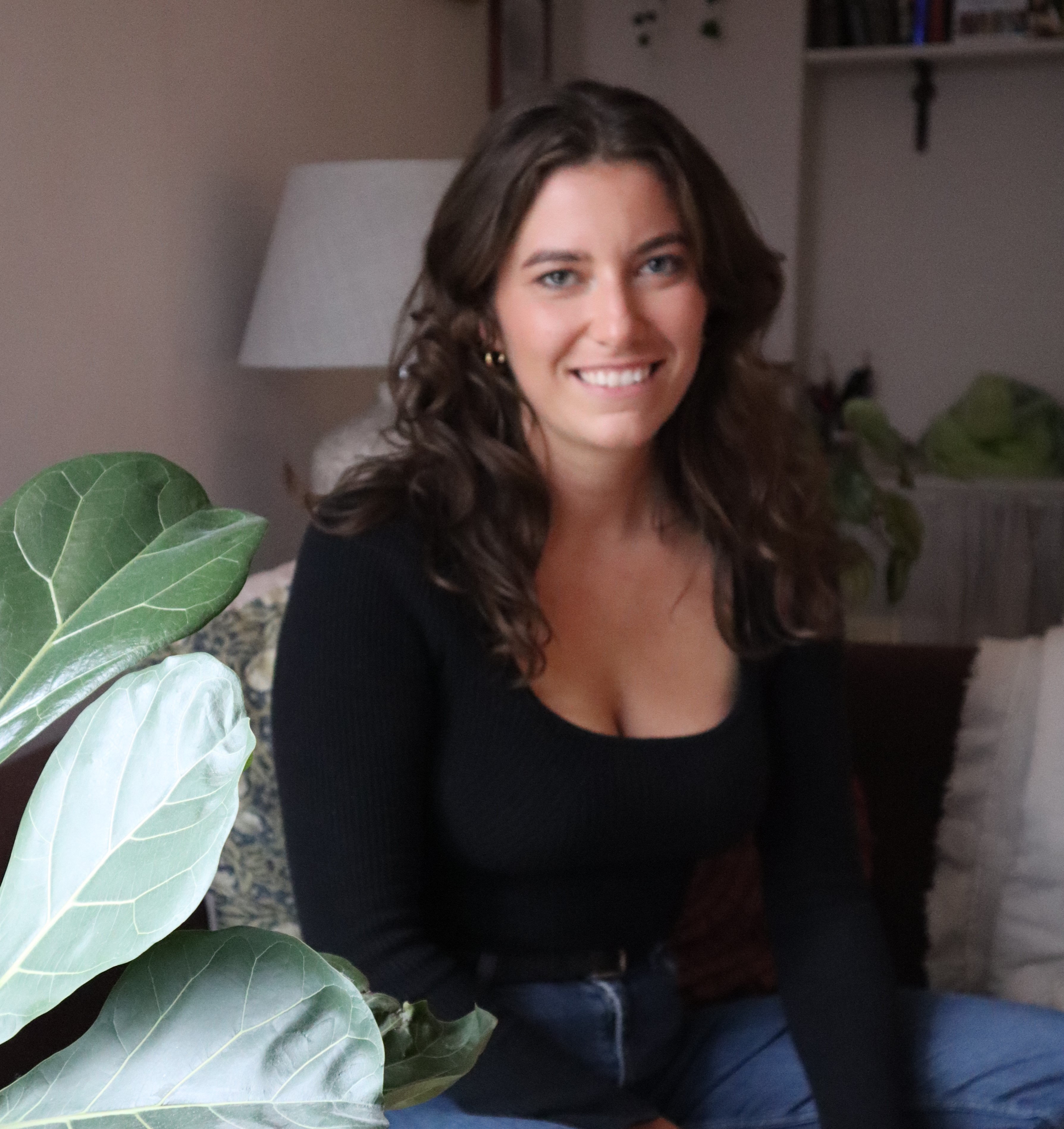 Livingetc content editor and design expert
Oonagh is a content editor at Livingetc.com. Previously, she worked on a London property title, producing long-read interiors features, style pages and conducting interviews with a range of famous faces from the UK interiors scene, from Kit Kemp to Robert Kime. In doing so, she has developed a keen interest in London's historical architecture and the city's distinct tastemakers paving the way in the world of interiors.