Living room DIY projects – 8 easy ways to refresh your space in just a weekend
Bring your space up to date with our living room DIY projects and quick refreshes you can do in a matter of hours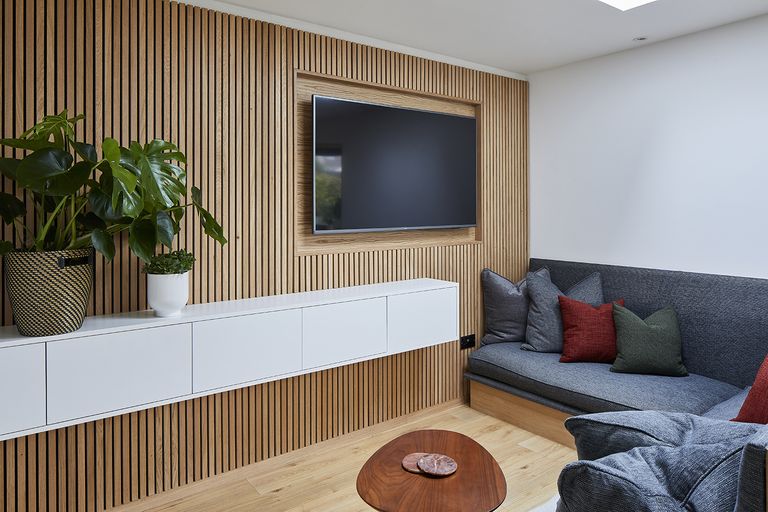 (Image credit: Dauley Design)
Looking for some quick living room DIY projects? We have you covered with some really simple projects you can do in just a weekend. We spoke with Alexandria Dauley, the founder and interior designer behind Dauley Design, a London-based interior design studio. Working across various projects at once, Alexandria is a master when it comes to implementing decorating and design ideas in a timely fashion. Knowing how long it takes to create an idea or design feature from conception to completion is a vital tool in an interior designer's skill set, so, who better to offer up her favorite quick and easy living room projects?
From DIY paneling to hanging a gallery wall, be inspired to give your living room a super quick refresh...
1. Install an architectural-style wooden feature wall
Creating a focal point with a feature wall is something we are seeing more of lately, Alexandria says, ' why not try an on-trend and contemporary wood clad feature wall? It's a surprisingly effective way of changing the architectural aesthetic of a living room! A wooden wall can instantly create a focal point and add texture and pattern to a space.'
Relatively easy and inexpensive to achieve, this could be completed in a weekend and completely change the look and feel of your living room, it's also one of those small living room ideas that can work to make a little space feel cozy.
2. For a more classic approach, try a focal wall with wallpaper or paint
Alternatively, textured living room wallpaper can work as effectively, and can be hung to give a living room a dramatic new aesthetic. Plus it's the perfect living room DIY project if you are after a more budget-friendly update – there are so many gorgeous and affordable prints out there.
Alexandria says 'Wallpaper is a fantastic way to add texture and interest to a space, I particularly love seagrass and linen papers which look like fabric on the walls and tend to age better than strong pattern or motif - the bolder the print, the more quickly you may tire of it, so keep this in mind!' Remember, you're just doing one wall, so it shouldn't take up more than a day of work.
3. Tile a wall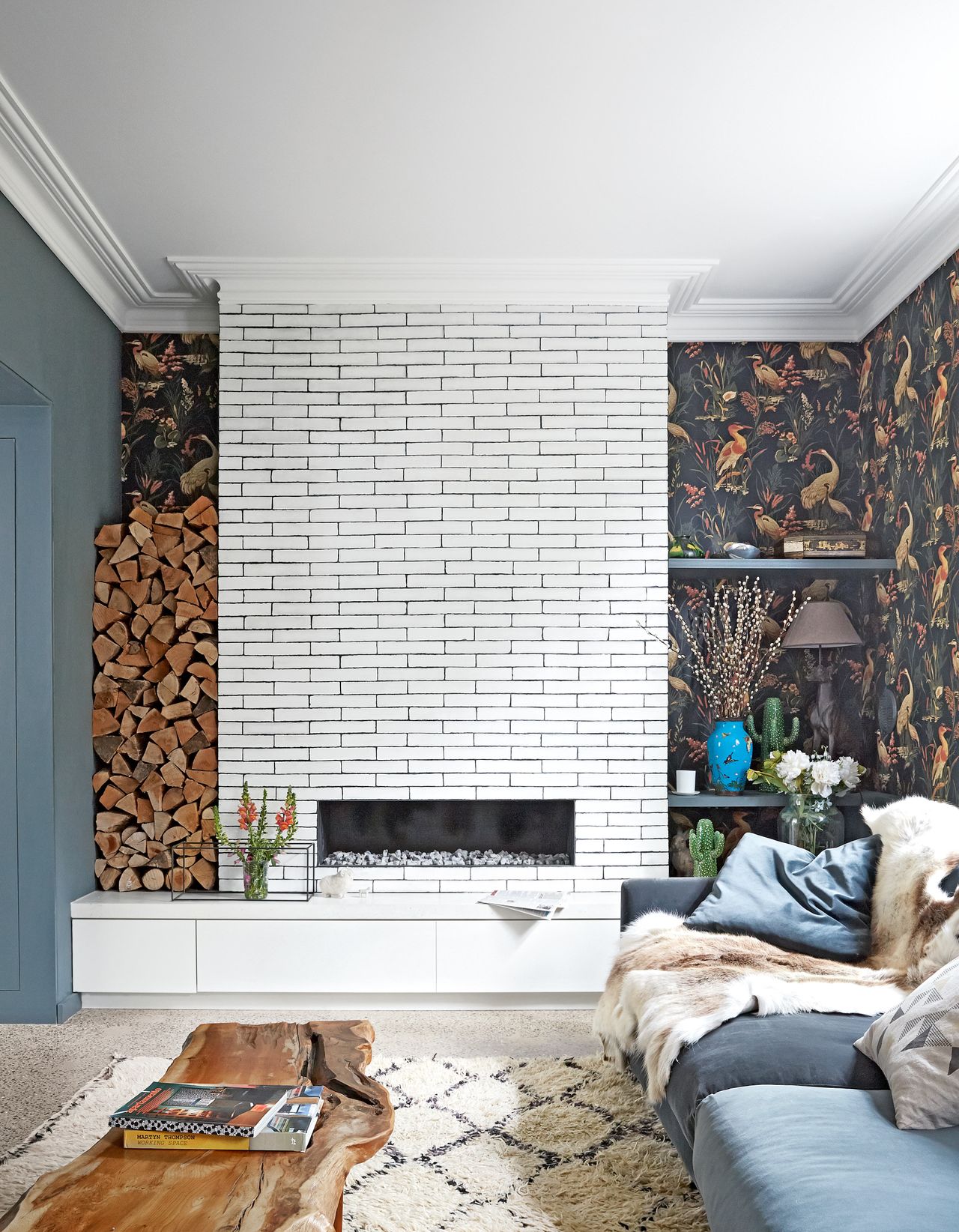 Now if you are a DIY novice you might want to stick with the paintbrush, but if you trust your skills, tiling is actually a more straightforward job than you think and there are some amazing tutorials out there to help. Tiles in a living room might seem like an odd choice, but they can look really stylish and add an unexpected texture to a living room.
4. Make woodwork pop
A white skirting board, or a magnolia-blah door frame is just calling out for some color, to be made a feature rather than just blur into the background. If you have any left over paint or sample pots test them out on your woodwork to add a pop of instant color to your living room
5. Paint the floorboards
If you have been blessed with wooden floorboards, make them a real feature of your living room by copying this DIY living room project and painting them. White floorboards are very on-trend right now, especially in modern rustic living rooms, or opt for a dark grey to add some drama that won't totally overwhelm the space. Or you could create stripes for a fun vibe.
6. Or paint the ceiling
A simple Living room DIY project you could do in a day. Painted ceilings are everywhere right now, they seem to be the new feature wall. Say goodbye to a bland white ceiling and get creative with color. A dark ceiling like the one above is ideal for creating cocooning space, and we love it paired with the deep olive tones.
7. Hang artwork for an instant refresh
'Artwork can really transform a living room too, and can be achieved by hanging a canvas.' says Alexandria, 'no matter what your style is - neutral or maximalist - it can be a key feature and make a statement in a living room. Art is an excellent way to give a living room instant style points. It is so individual, so choosing the right piece can be a wonderful way to bounce personality into a space', says Alexandria.
8. Finishing touches, that make all the difference
If you are really short on time, then remember there's nothing more effective to bring in pops of color, either coordinating or contrasting, with a mix of carefully selected scatter cushions for the seating space.
Alexandria says, 'scatter cushions are my go-to accessory to lift a space and also tie together a color scheme and add a layer of softness. And, on a practical note, cushions do so much to soften a living room and make it comfortable, and inviting.' says Alexandria.
You can also bring additional color (and improved indoor wellbeing) via natural plants. Beautiful, lush green tones are very becoming for a living room and oh-so-simple and speedy to introduce.