Is a white sofa a good idea? Designers think so – but there's one big caveat you need to know first
It's the minimalist dream, but is a white sofa a good idea – both aesthetically and practically? Here's what the designers had to say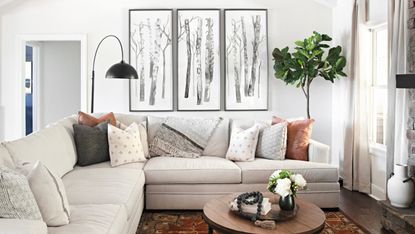 (Image credit: Caroline Sharpnack. Design by Well x Design)
If you're a fan of a minimalist interior design scheme, you've likely asked the question: is a white sofa a good idea? These statement furniture pieces tap into the feeling we want in our homes right now: calm, soothing, elegant and classy. A white sofa can be a blank canvas, a way of experimenting with shape and texture while keeping things subtle.
But what about the practical side of things? The designers we spoke to for this piece told us that as far as living room ideas go, they still love a white sofa from an aesthetic point of view – but when it comes to families, pets or spill-prone friends, things get a little trickier.
We chatted to the designers about their thoughts on this divisive furniture piece below – and if you end up being convinced to go for it, we've also got some tips on how to keep your new couch looking good.
Is a white sofa a good idea?
There is definitely an aesthetic case for choosing a white sofa. In fact, from the dozens of beautiful spaces we've seen that feature the piece, it's one of the Livingetc team's favorite looks for minimalist living rooms. And designers agree that a white sofa can bring a host of benefits to a scheme.
'A white sofa can create a fresh, modern, and elegant vibe in a room,' says Erin Coren, designer at Westchester, NY & Southern CT practice Curated Nest. 'It can add a touch of sophistication and cleanliness to a space, while also creating a sense of calm and tranquility. A white sofa can also provide a versatile base for a variety of color schemes, allowing other decor elements to stand out.'
Los Angeles-based interior designer Victoria Holly also loves a white sofa – and she has the evidence to prove it. 'I have three in my own home!' she says. 'I love the look of them, especially as a foundation with lighter colors. White sofas are super versatile – what doesn't white go with? If you want a neutral vibe, white fabric on a sofa provides a great foundation to mix with greys, beiges, and taupes. Or utilize a black and white contrast for a minimalist, yet luxurious look. But if you want a more colorful vibe, white is a great blank canvas to help your colors pop.'
But even if you're sold on the aesthetic benefits, perhaps the most important consideration is whether a white sofa suits how you live. 'Overall, investing in a white sofa can be a good idea if it fits your lifestyle and aesthetic preferences,' adds Erin. 'However, it's important to consider the practicalities and maintenance required before making the investment.'
Is a white sofa practical for families and pets?
The designers we spoke to were somewhat split over just how practical a white sofa can be – but it partly comes down to how fussy you are about a mark here or there, especially in between cleans. 'A white sofa can be incredibly inviting – see: every Nancy Meyers film, ever! – or it can fill one with complete dread,' says Louisville, Kentucky-based interior designer Bethany Adams. 'It all depends on your living situation and stage of life. If you're knee deep in toddlers and dogs, then maybe a white sofa isn't for you. The stress of trying to avoid spills is simply not worth the headache. But if you live a life without adorable mess-makers, then I say go for it!'
'A white sofa may not be the best choice for households with young children or pets, as stains and spills can be difficult to clean,' agrees Erin Coren. The location of your sofa also comes into it, as she explains: 'It may also not be the best choice for high-traffic areas or homes with a lot of sunlight, as the fabric may yellow over time.'
However, for white sofa owner Victoria Holly, there's a workaround: you just need to be picky about the fabric you choose. 'I am a firm believer that the fabric content is way more important when it comes to cleaning and durability than the color itself,' she says. 'The reality is, if you spill red wine on a navy sofa, you're still going to see it. What matters most is fabric cleanability, so make sure you're using polyester or acrylic – super easy-to-clean materials. It's better to live your life with an easy-to-clean white sofa than it is to worry about stains on a darker sofa.'
How to choose the right white sofa for your space
If you can deal with perhaps a little more frequent cleaning, then a white sofa could be right for you – depending on which one you pick. Like choosing a white paint color, it's a little more complex than picking out any old white couch – you need to pay attention to the cool or warm tones within the white. 'If the room has warm tones, a warmer white with yellow or red undertones may be more appropriate,' explains Erin Coren. 'Conversely, if the room has cool tones, a cooler white with blue or gray undertones may work better.'
'There are obviously many shades of white—you may lean toward a crisp, cool white for a modern space or a warm-off white for a softer, more relaxed look,' adds Lauren Sullivan, principal at Well by Design. She also advises thinking about practicality from the beginning: 'Fabric quality, stain-resistance, and cleanability are three important factors to consider when selecting a white sofa – because life happens and white tends to show all of it.'
How easy is it to style a white sofa?
A white sofa gives you a great opportunity to play around with texture. 'Texture can be used to add depth and interest to a white sofa,' explains Erin Coren. 'Soft, plush textures like faux fur or velvet can create a cozy feel, while woven textures like linen or jute can add a relaxed, natural touch.'
Thanks to their versatility, white sofas are also a great option for anyone still trying to figure out their style. 'A classic white sofa can be styled equally well with neutrals or colors with bold or muted tones – wood, leather and most natural materials as well as, say, a vintage glass or chrome chrome coffee table from the 1950s,' says Ami McKay. 'You can place a white sofa on an antique living room rug, or a contemporary one, and there's flexibility when choosing surrounding furniture. Try a vintage chair with a white sofa – an older accent piece adds charm.'
'White is an easy neutral canvas to work within any space,' adds Santa Monica, CA interior designer Sarah Rosenhaus. 'Whether it's a cool or warm shade, white brings a crispness to your interiors. You can opt for a tonal play with neutrals to create a quiet and peaceful atmosphere, or you can use it as a canvas to play with bold color blocking, patterns, and vibrant tones. A white sofa can fit with any architectural style and change with you as your style evolves.'
However, you will need to make sure your sofa doesn't get lost in your scheme. 'Something to consider is that white sofas can blend in and even look washed out if there isn't enough visual interest in the rest of the room,' Ami adds. 'Generally you want to make sure there are other textures, layers, shapes and colors in the room for the eye to find. A white sofa up against a limewash wall provides depth, and accents such as a light woven pendant, or a plant in a large vintage pot add texture.'
How can you keep a white sofa looking good?
It was bound to happen: you've splashed some red wine onto your sofa cushion, or the dog managed to evade capture and leap onto the furniture straight after a particularly muddy walk. The key to keeping a white sofa looking good is to use preventative measures. 'Even if you're on your best behavior around a white sofa, I always recommend either a stain-resistant upholstery fabric like Crypton or an aftermarket protectant applied by a professional, like Fiberseal,' says Bethany Adams. 'That way, when you're hosting friends and family you won't fret about serving red wine.'
Then it's simply a case of upkeep – and a white sofa doesn't actually need much more maintenance than any other color. 'To keep a white sofa looking good, it's important to regularly vacuum or brush off any dirt or dust,' says Erin Coren. 'Spot cleaning as soon as spills occur can also prevent stains from setting in. Additionally, using slipcovers or protective sprays can help prolong the life of the sofa.'
'For clients with whiter or lighter sofas (and in my own home!) I usually bring in my upholstery cleaning company once a season,' adds Victoria Holly. 'With easy-to-clean fabrics, you can also just unzip the covers and throw them in the wash more frequently! For extra measure, you can do a Scotchguard or Ultraguard on the fabric, but this is not always necessary if your sofa is already upholstered in a cleanable fabric.'

Scotchgard Fabric Water Shield from Amazon
A water-repellent spray means you can preempt spills and won't need to worry about stains – the designers we spoke to recommended Scotchgard as a white sofa must-have.
The Livingetc newsletter is your shortcut to the now and the next in home design. Subscribe today to receive a stunning free 200-page book of the best homes from around the world.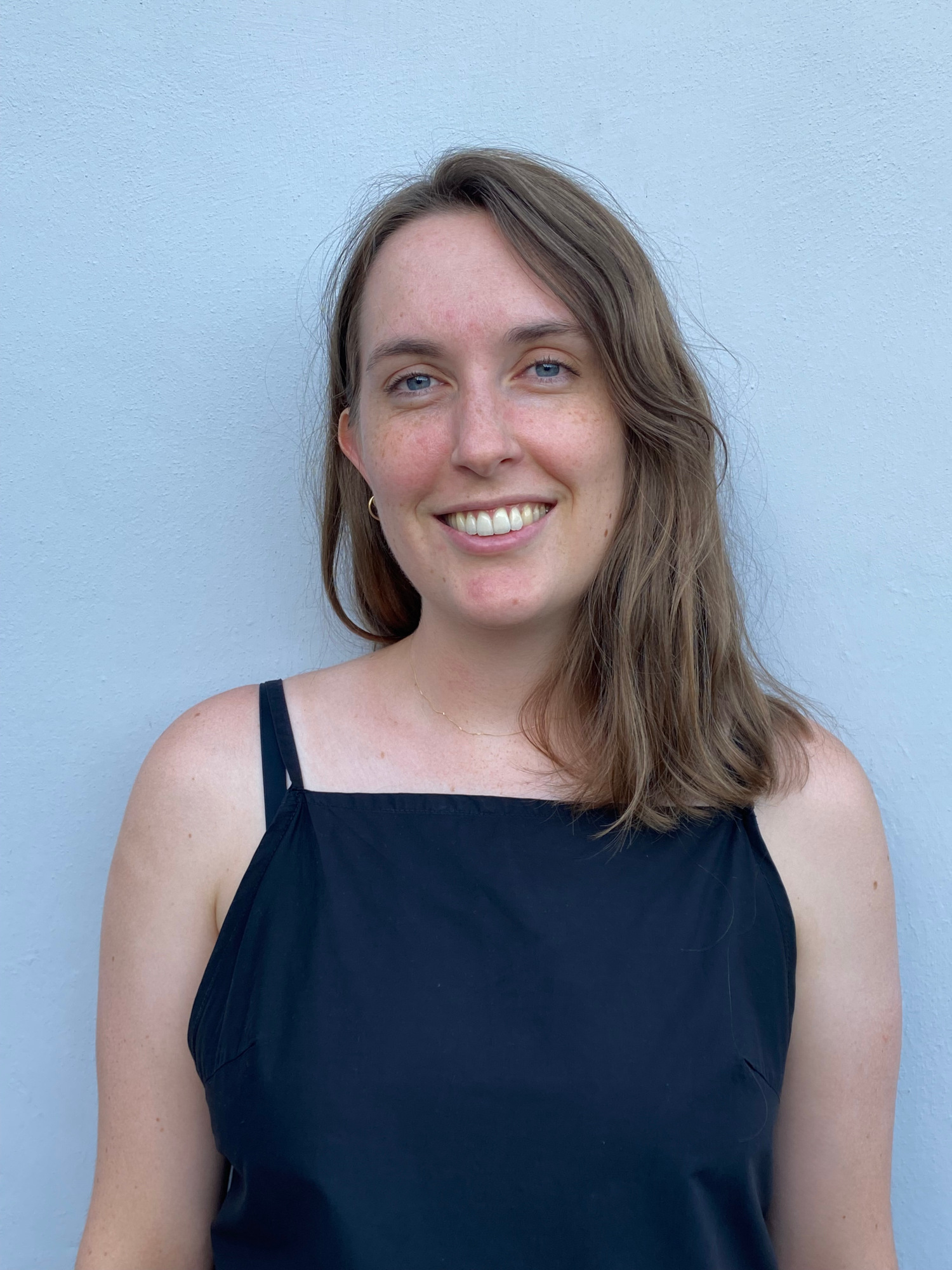 Ellen is deputy editor of Livingetc magazine. She cut her teeth working for sister publication Real Homes, starting as features editor before becoming deputy editor. There, she enjoyed taking a peek inside beautiful homes and discovered a love for design and architecture that eventually led her here. She has also written for other titles including Homes & Gardens and Gardeningetc. While she gets ready to buy a house of her own, she takes inspiration from the works of some of her favourite architects and tastemakers. She has a particular passion for green design and enjoys shopping small, local and second-hand where she can.