5 cord-wrangling hacks people whose living rooms never look a mess use to organize their tech
Regain control of the cords that are making your living room look untidy by following along with these tips and tricks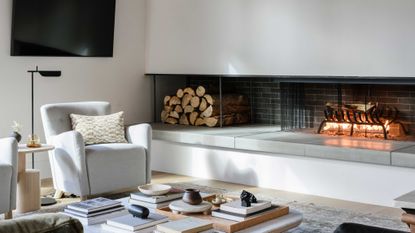 (Image credit: Amanda Marie Birnie. Design: Yond Interiors)
Tangled cords are the quickest way to ruin the look of your minimalist living room, and an unsightly mess of tangled cords is almost enough for you to throw out your TV entirely.
However, there are plenty of people with living rooms where you can't see a single cord, or at least when you do see them, they're tidily organized.
We asked professional organizers for their cord-wrangling techniques that will transform your modern living room.
1. Cord reels
We always find that our cords are excessively long. In spaces where the outlet is directly behind the appliance this leaves an excess of wire that's only job is to get tangled and messy. The solution to this is a cord reel.
These small contraptions make light work of all your tangled wires. 'Cord reels are great for keeping cords organized and tidy,' says Cleaning professional Ralph Abundo, 'it can also prevent them from tangling.'
This technique is relatively inexpensive and easy to install, making it a viable option for all the cables in your living room. 'What makes cord reels great is that they come in various sizes and styles, so you can find one that fits your needs and décor,' explains Ralph.
However, if you require constant access to your cords or a small living room this might not be the best option for you. Cord reels can be quite bulky, depending on the length of your wire, they also make it difficult to access. It can be frustrating and time-consuming if you need to remove a plug and therefore not an ideal solution for cords you need to move around a lot.
2. Cable sleeves
Cable sleeves, like this zippered one from Amazon, are another great alternative, which offer a far more versatile range of uses. Utilizing cable sleeves is a highly effective method for maintaining a neat and tidy living room as they can deal with a lot of cables effortlessly.
'This hack is ideal for organizing various electronic devices in the living room, such as TVs, gaming consoles, chargers, and audio equipment,' says Muffetta Krueger cleaning and organization expert and founder of Muffetta's Domestic Assistants. 'These sleeves are typically made of flexible neoprene or fabric, allowing for a seamless bundling of multiple cords into one neat bundle,' she explains.
These nifty sleeves keep cords organized, prevent tangling, and enhance the overall aesthetics of the living space. Not to mention they couldn't be easier to use. 'Simply gather the cords you wish to organize, insert them into the cable management sleeve, and zip it shut,' says Muffetta. 'The sleeve can then be placed along the wall, under a desk, or behind the entertainment center for a clutter-free look.'
This is the kind of hack loved by minimalists, that they have been gatekeeping for years, together with their clever decluttering tricks, which is the key to their hyper-tidy homes.
3. Cord clips
'As a cleaning service business owner, I've come across various cord-wrangling hacks that help maintain a tidy living room,' says Michael Gottron, owner of Germicidal Maids, 'the one that stands out as the most effective hack is cable clips.'
The cable clip organization method involves using small adhesive clips like these from Walmart to keep all your cords in one place. This is especially effective for areas in which your cords run down the back of furniture, making them the perfect solution for a practical home office. This solution not only makes your living room look more organized, it also makes frequently used cables like chargers, easily accessible, and the area easier to clean.
Cable clips are easy to install and move around, so don't feel pressured to get it right the first time. 'Start by identifying the cords you want to manage,' says Michael, 'such as those for your TV, gaming consoles, lamps, and charging cables. Then, attach the cable clips or organizers to the back of your furniture, along the baseboards, or even on the wall, depending on your preference and the layout of your living room. Bundle the cords together and secure them within the clips or organizers, and you're done!'
4. Raceways
Sometimes there is a case where you need to have a cable across your living room. The unfortunate fact is that there are never enough plugs for your needs, and adding outlets can be difficult and expensive. Needless to say, having a cable around your skirting board does not contribute to the modern living room you were hoping for. Raceways are a helpful way to tidy cables when you have no other option than to have them around the room.
Cable raceways are plastic channels attached to walls or baseboards that provide a concealed path for cords, making them ideal for long cable runs. Installation typically involves sticking the raceway to the wall, threading the cords through, and snapping or sliding the cover in place.
Although this solution is not as invisible as others it certainly makes long cables to appear neat and tidy.
5. Cord box with labels
One of the biggest issues with cables is their disorganization. Using colored tags on your cords can help you identify them more easily and help to implement some order. This is a quick and easy task that will take you less than 10 minutes and cost you nothing if you already have washi tape.
To supplement this new order you can place your wires in a cord box, like this one from Amazon. 'This hack is great for hiding cords from view. It is also a good option for keeping cords organized and tidy,' says Ralph. All you have to do is place the cord box out of view, plug all your cords in the box and thread them through, and close the lid. It's that simple.
Now you are armed with the expert-approved cord wrangling techniques there is no excuse for any rogue wires taking over your living room.
Top cord wrangling buys
The Livingetc newsletter is your shortcut to the now and the next in home design. Subscribe today to receive a stunning free 200-page book of the best homes from around the world.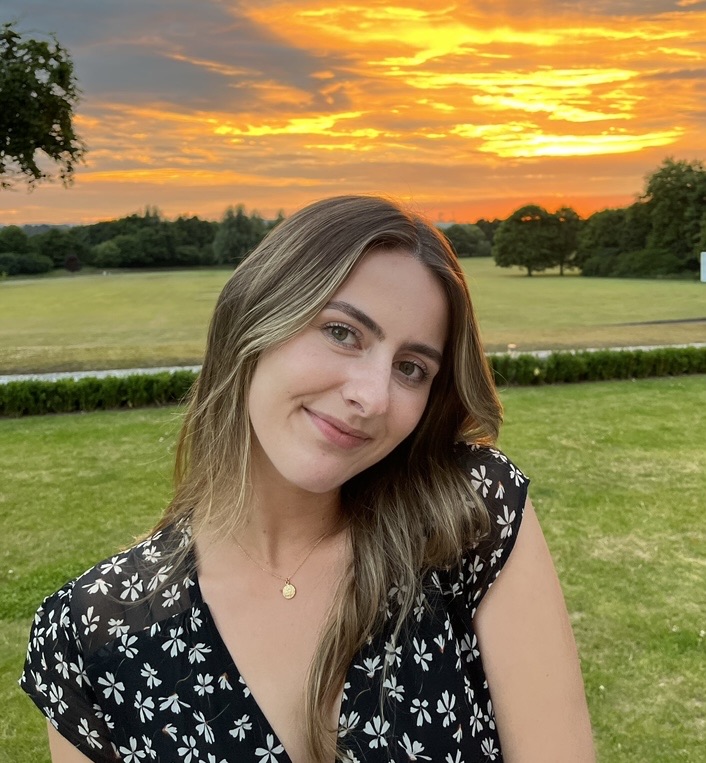 Amy recently completed an MA in Magazine Journalism at City, University of London, with experience writing for Women's lifestyle publications across arts, culture, and beauty. She has a particular love for the minimalist aesthetic mixed with mid-century furniture, especially combining unique vintage finds with more modern pieces. Her previous work in luxury jewellery has given her a keen eye for beautiful things and clever design, that plays into her love of interiors. As a result, Amy will often be heard justifying homeware purchases as 'an investment', wise words to live by.