How do you make curtains look expensive? These are the simple tricks interiors experts swear by
From clever design tricks to giving some serious consideration to the fabric you choose, discover how to make curtains look expensive with these handy expert-led tricks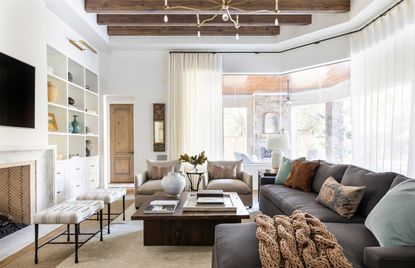 (Image credit: Marie Flanigan Interiors)
The Livingetc Newsletter
For style leaders and design lovers.
Thank you for signing up to LivingEtc. You will receive a verification email shortly.
There was a problem. Please refresh the page and try again.
If you've invested in curtains before, you'll know that some window dressings don't come cheap. But be it in your living room, bedroom or guest bedroom, choosing to put curtains up can have a big impact on the space.
As well as keeping prying eyes out and the warmth in, curtains can inject elegance, style and — and if you get it right — sophistication. But how can you make your modern window treatments look much more expensive, without having to pay the price?
According to interior designers, it's easier than you might think. From picking your fabrics wisely down to where you decide to place your curtains, we asked experts how to tick off luxury and style both at the same time.
Becks is a freelance lifestyle writer, who covers interiors for a number of homes magazines. Here, she asked curtain experts and interior designers for their tips to make curtains look more luxe.
1. Run them from the ceiling to the floor
'The length is key,' Becky Russell CEO at Ireland-based Kingston Lafferty Design tells us. 'Having full-length curtains that perfectly sit on the floor looks like they are custom-made for your space even if you are working with ready-made options.'
In times gone by it was very common for curtains to start just above windows and finish just below the window sill. And while sill-length curtains are still pretty common — especially in more classically-styled homes that have window seats — many window treatments now live by the rule of running the curtain fabric from the ceiling to floor.
'The length can be achieved by lowering the track or rail and disguising it with a simple timber pelmet painted in the same color as your walls,' Becky explains. 'This allows for more flexibility as to where your curtain pole is, as you won't see in in the end result.'
And as for whether curtains should puddle on the floor, we'll leave you to make your own mind up about that.
2. Dress your wall, not just your window
One of the best ways to make your curtains look more expensive? As well as going from ceiling to floor, take your curtains from wall to wall rather than stopping at your window.
'A full-width row of curtains spanning wall to wall will defuse the light in a large space and will also give a very high-end feel,' Becky explains.
'It will give you privacy while allowing the natural light to flow through. It also helps to disguise what is outside in areas where the view is not something you want to focus on.'
3. Choose plush fabrics
Choosing the correct fabric is key if you're on a mission to make your bedroom or living room curtains ooze luxury. Interior designer Kashi Shikunova of YAM Studios says: 'I like to think of curtains like an outfit for a window and similar principles apply here as to a fashion outfit.
'Using lovely fabrics which feel lush and look sophisticated can really make the curtain look stunning,' Kashi adds. 'Soft texture and tighter weaves tend to be of higher quality which translates to an expensive look.'
'I think a lot of fabrics can be made to look expensive,' Davina Ogilvie, founder of Wovn Home tells us. 'What's crucial is the quality of the fabrication, including lining and just simply using enough fabric.
'Wool and wool blend fabrics have an ethereal, soft drape and allow for a very dramatic puddle which can make them look very expensive,' Davina adds.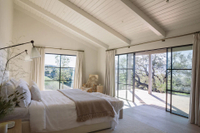 If you're looking to shop for curtains online, you can find contemporary styles with a luxurious look from retailer Wovn.
4. It's all in the bespoke detail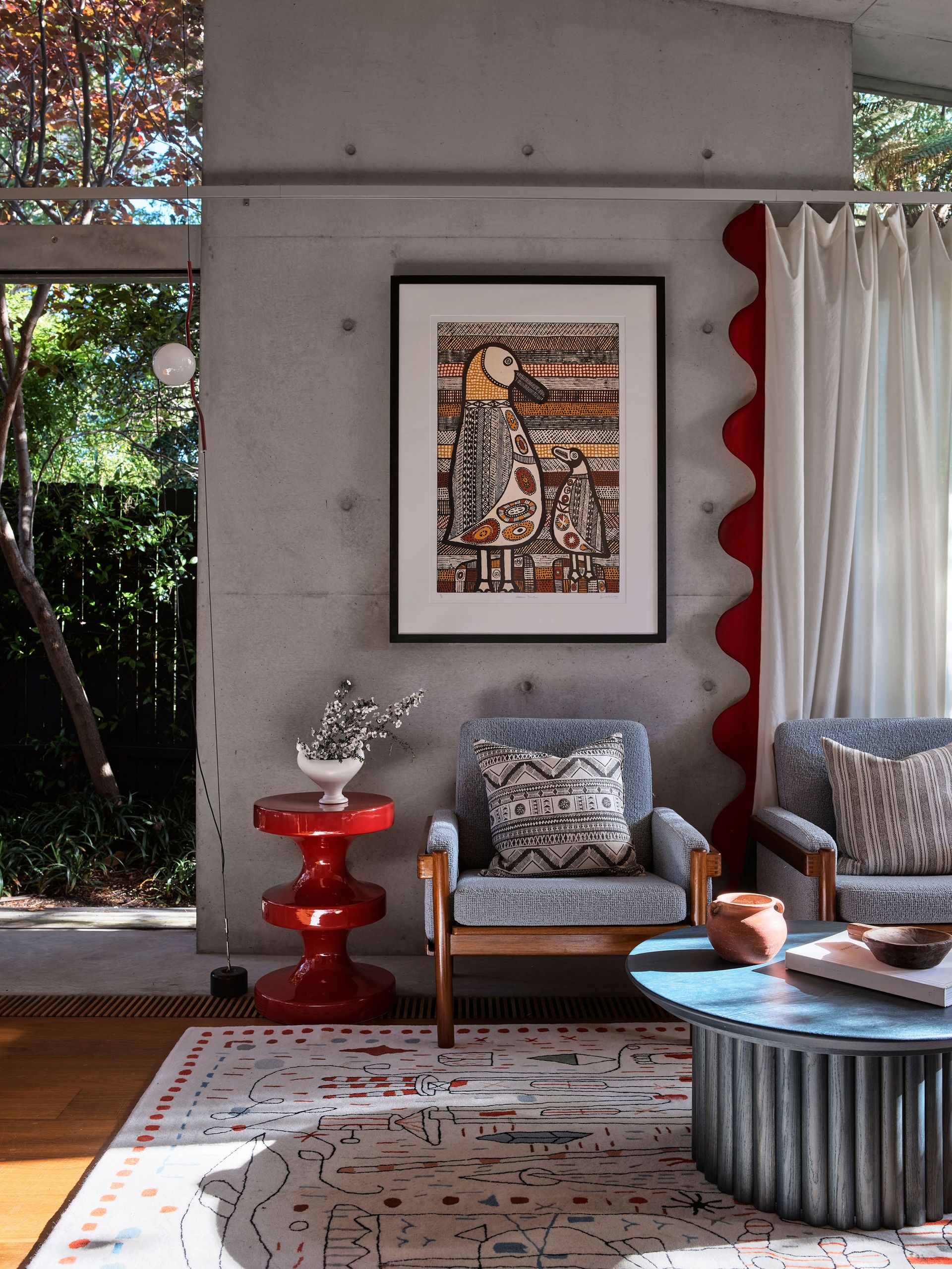 While we're big fans of minimal spaces, there's no denying that a handful of maximal details go a long way to making a house a home. In fact, according to 2023's curtain trends, alternative pelmets and paired-back patterns are set to be big this year. And interior designer Katie Glaister, founder of London-based K&H Design, agrees. She says, 'To make your curtains look well-considered and therefore expensive, ensure any additional design details like a smocked header or an embroidered border are visible when sitting and standing in a room.
'For a Victorian family home, we did not want the curtains to impose on the Drawing room, but we wanted them to be exquisite.' The team had the curtains woven in Sudbury by Vero to a bespoke design and color matched to the palette in the room. 'The heading was hand smocked in our maker's South London workshop,' Katie adds.
For style leaders and design lovers.
Becks is a freelance lifestyle writer who works across a number of Future's titles. This includes Real Homes, Top Ten Reviews, Tom's Guide, TechRadar and more. She started her career in print journalism at a local newspaper more than 8 years ago and has since then worked across digital and social media for food, fashion and fitness titles, along with home interior magazines. Her own interior style? She's big on creating mindful spaces in every corner of her home. If it doesn't spark joy or happiness, it has no place here. When she's not writing, she's reading and when she's not reading, she's writing.