How to clean your gas grill after winter - professional pitmasters get you ready for an alfresco Spring
While it might be tempting to fire up your grill at the first sign of warm weather, it's vital to give it a deep clean first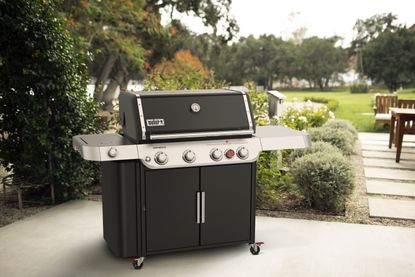 (Image credit: Weber)
The Livingetc Newsletter
For style leaders and design lovers.
Thank you for signing up to LivingEtc. You will receive a verification email shortly.
There was a problem. Please refresh the page and try again.
The end of January is nigh which means spring is just around the corner. There's a lot to be excited about: sunnier skies, warmer weather, and of course, the return of the barbecue. Before you get stuck into cooking your first alfresco meal of the season however, you'll need to know how to properly clean your gas grill after winter.
Whether you store your grill in the garage or under a weatherproof cover, it will be begging for a good deep clean. Even if it isn't coated in dust or infested with spiders and you cleaned it down last time you used it, your gas grill has been stood for a long time and so a build-up of grime, grease, and bacteria will have found its way onto its surfaces. Before you begin cooking any meals, you'll need to give them a serious wipe-down. But where do you begin, and what should you clean it with?
To help you restore your barbecue to its former glory and polish it up to the best gas grill you've ever seen, we've asked some experts for their tips on how to get your gas grill spick and span after a winter in hibernation. Here's what you need to know.
Jakob is a retired health professional who became a pitmaster in his golden years. He and his wife founded Barbecue pals, an online blog where they share informative grilling guidelines, delicious recipes, and humorous takes on the world of BBQ.
Why should you clean a grill after winter?
While it's perfectly safe to use a gas grill in winter, I can almost guarantee that you haven't. Having spent the last three months out of action (likely even more), your gas grill will inevitably need a serious refresh. After all, you wouldn't cook your dinner on a countertop that hadn't been cleaned in a quarter of a year.
'Cleaning a gas grill after winter is an essential step to ensure that it is ready for the grilling season,' says Jakob Miller, pitmaster and founder of the blog Barbecue Pals. 'It is important to remove any built-up grease and debris that may have accumulated during the winter months.'
Since your grill is mainly made up of metals, it'll also need the right care and attention to prevent it from future rusting or tarnishing. 'Like everything else, your barbecue deserves a little maintenance occasionally and using the right products can extend the lifetime of your barbecue and keep it looking like new all year-round,' explains Dan Cooper, Head Grill Master at Weber.
What are the risks of not cleaning your grill?
I'm all for making the spontaneous decision to fire up your grill at the first sign of warm weather, but I also know that the last thing you'll want to do is give it a deep clean, especially if you have guests around. You might be tempted to skip the clean altogether, maybe wiping a soapy cloth over it if you have the time, but there are actually some real risks involved with not cleaning your grill properly after winter.
Not only can disregarding your first seasonal clean cause damage such as rust and corrosion over time, but it can pose a more serious health hazard, too. 'Not cleaning your gas grill after a prolonged amount of time can lead to the buildup of grease and debris, which can cause flare-ups and uneven cooking,' says Jakob. To make sure your food is properly cooked and to avoid any fire risks, it's vital that you clean your outdoor barbecue before cooking.
What's the best way to clean a grill that's been stored through winter?
With that out of the way, it's time to address the question of how to actually clean a grill. This isn't your run-of-the-mill damp cloth and antibacterial spray job - you'll need to have the proper tools and cleaning products if you want to do this thoroughly.
Before you start, Dan instructs that you disconnect your gas bottle and consult your owner's manual for directions on your specific model before anything else. He then has a simple 4-step method for cleaning your appliance.
Step 1: The burn-off
This first step is key to making this job as easy and hassle-free as possible. According to Dan, you should start by heating your barbecue up to the maximum temperature for about 30 minutes. 'Be wary that the dirtier the cooking grates are, the more they will smoke,' he says. 'Once the grill stops smoking it will generally have burned off most old residual grease and fat, then turn your barbecue off.'
Step 2: Clean the grate
While your barbecue is still hot, you should brush the cooking grates with a stainless-steel bristled barbecue brush. As Dan notes: 'This will remove any leftover residue or detritus left behind from the burn-off.' Be sure to wear protective gloves for this as the grates will be hot and the bristles will be sharp.
Step 3: Disassemble
Once your barbecue has cooled down completely, you can then safely remove all the grates and internal components and use a barbecue brush and scraper to clean everything. 'The initial burn-off should have loosened hard to remove carbon deposits from the cook box, and this will make sure all grease channels are clear,' says Dan. You'll probably want to switch to a pair of rubber gloves at this stage, as things can get quite messy.
If your barbecue has a grease tray, now's the time to remove it and clean it out in your sink using hot, soapy water. Don't be tempted to jet wash or put any components in the dishwasher as this can cause certain parts to rust. 'Once complete, place all clean parts back into the barbecues,' says Dan. 'Oiling your cooking grates very lightly with a cooking grate oil, such as sunflower oil, can help extend their longevity.'
Step 4: Clean the outside
Finally, you can turn your attention to the outer parts of your grill. Dan suggests using an enamel and stainless-steel cleaner for a gleaming barbecue. 'For the best shine, I use a microfiber cloth for buffing,' he says. Remember to check your gas tank and valves and replace if necessary, then you're good to go.
The top three grill cleaning products
GrillArt Grill Brush and Scraper, Amazon.
Save yourself some pennies with this two-in-one grill brush and scraper from GrillArt, available at Amazon. This multifunctional tool is your ultimate weapon against dirty grates, bad-tasting meat, and an unhealthy barbecue. It makes your cleaning job twice as fast too!
Heat-resistant barbecue gloves, Amazon
These heat-resistant gloves will double up for both your cooking and your cleaning. After burning-off your grill, you'll want to make sure you wear protective gloves to prevent any burns as your scrape off any residue, and these textured non-slip gloves are just the ticket. They're even resistant to temperatures up to 932°F!
Microfiber cloths, Amazon
This is a boring one to add to your shopping list, but important nonetheless. These ultra-soft, non-abrasive microfiber cleaning cloths from Amazon will prevent scratches to your grill while soaking up greasy messes. Use a damp one to clean and a dry one to wipe away and polish. You won't run out with this 24-pack.
For style leaders and design lovers.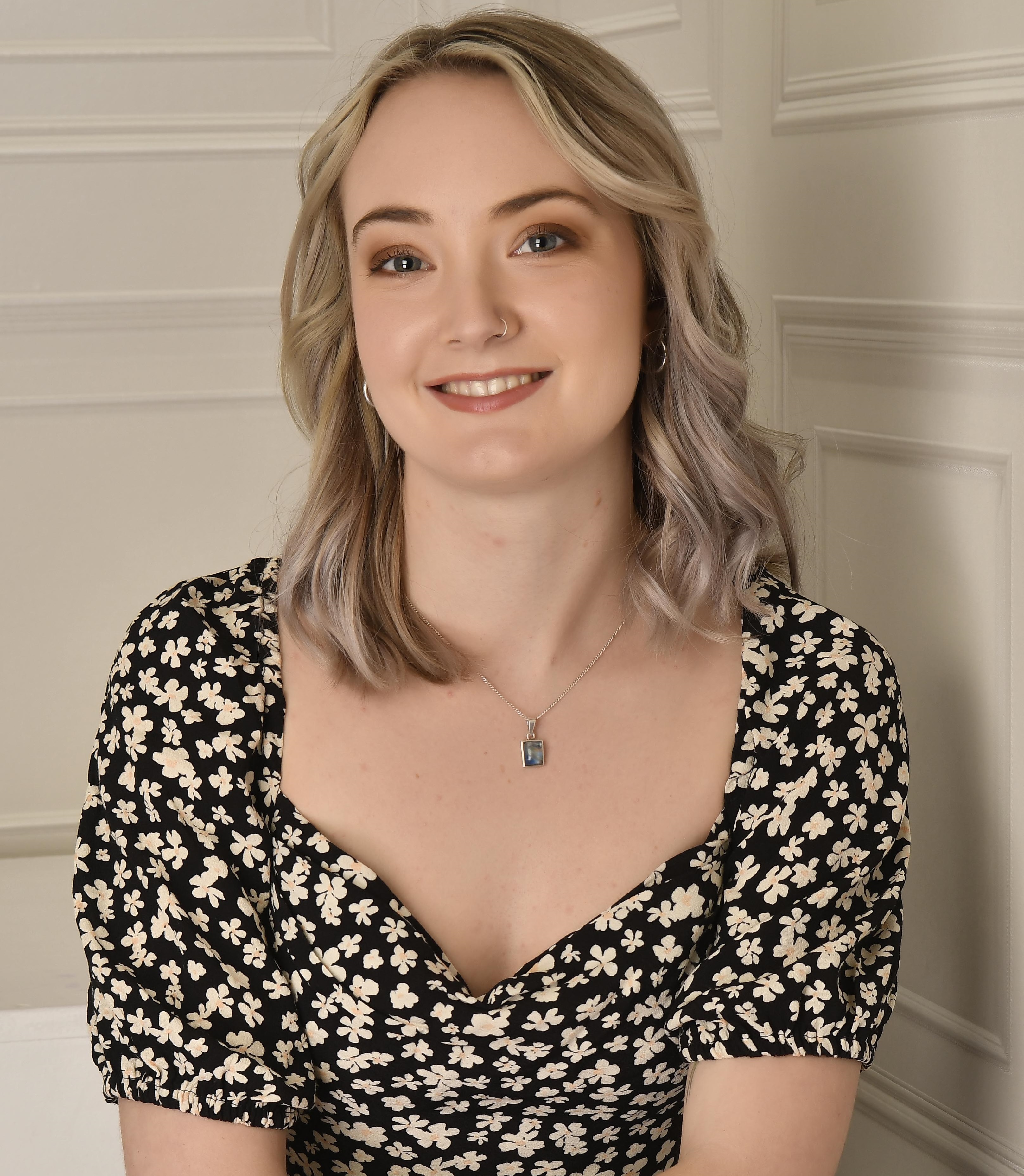 Lilith Hudson is the Staff Writer on Livingetc, and an expert at decoding trends and reporting on them as they happen. Writing news, features, and explainers for our digital platform, she's the go-to person for all the latest micro-trends, interior hacks, and color inspiration you need in your home. Lilith discovered a love for lifestyle journalism during her BA in English and Philosophy at the University of Nottingham where she spent more time writing for her student magazine than she did studying. After graduating, she decided to take things a step further and now holds an MA in Magazine Journalism from City, University of London, with previous experience at the Saturday Times Magazine, Evening Standard, DJ Mag, and The Simple Things Magazine. At weekends you'll find her renovating a tiny one-up, one-down annex next to her Dad's holiday cottage in the Derbyshire dales where she applies all the latest design ideas she's picked up through the week.