How to avoid "decision fatigue" – 6 tricks that will help you finally declutter your home
Decluttering can quickly lead to decision fatigue - here's how to avoid it and stay focused on the job at hand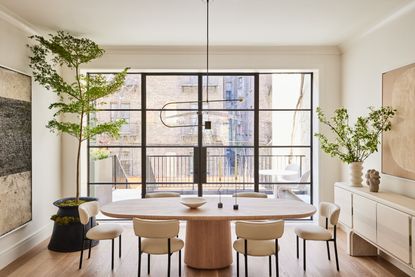 (Image credit: Chango & Co. Photo credit: Nicole Franzen)
The Livingetc Newsletter
For style leaders and design lovers.
Thank you for signing up to LivingEtc. You will receive a verification email shortly.
There was a problem. Please refresh the page and try again.
While there's a degree of activity involved in decluttering, it's typically not the physical fatigue that makes us feel tired but rather the mental exhaustion. This phenomenon, known as decision fatigue, can be seriously debilitating during decluttering tasks, but professionals have a few tricks up their sleeves when it comes to avoiding it.
We've all been there: it's the end of a long day, you're feeling pretty burnt out, and then you have to make a simple decision like what to eat for dinner. Suddenly, it seems impossible to decide on something so simple - it's a classic case of decision fatigue. As the example demonstrates, it's an issue that can arise in any type of situation, but as you may have experienced, it's probably most common when it comes to how to declutter your home.
During a task where you're forced to make decision after decision - what to keep and what to throw - and contemplating every possible instance where you might regret not keeping said item, you're bound to get tired. The end result is that you start making poor decisions, or feel incapable of making any at all, but luckily we're on hand to help. If you want to make your decluttering task less tiring and as productive as possible, we asked experts to share their tricks.
What is decision fatigue?
Put simply, decision fatigue is the mental tiredness that results from the sheer number of decisions we make daily. Although it's different from indecisiveness, it can result in it, since it leads us to lack the cognitive ability to make confident decisions.
'The more decisions we have to make, the harder it becomes to make them,' notes Julie Peak, decluttering professional and owner of The Precise Place. 'Decision fatigue can therefore lead to a decline in decision-making skills, resulting in either avoidance of decision-making altogether or impulsive decisions.'
As mentioned, decluttering provides a somewhat perfect storm when it comes to the conditions needed for decision fatigue to manifest. 'When decluttering, you're essentially making a decision on everything you own in a short amount of time,' explains Kayleen Kelly. 'If you don't manage and be mindful of your energy and focus levels you will quickly fall into decision fatigue.'
How to overcome decision fatigue when decluttering
'During decluttering, our possessions are constantly fighting for our energy and attention,' says Julie. To help give you confidence in your decision-making skills it helps to have a plan of action, which in turn gives you the stamina to stay focused for longer. Here are six steps to help you find a strategy that works for you.
1. Categorize
Rule 101 of any type of decluttering or organizing task is to categorize your items. The idea was popularized by Marie Kondo in her KonMari method and it's now the most widely used decluttering tip you'll hear, and for good reason.
'It's so important for you to see what and how much you have of something to make your decisions faster and easier,' says Kayleen. 'For example, if you're decluttering your clothing it's much easier to look and assess only your t-shirts at one time rather than going through and looking at everything at once.' Wherever you've set decluttering task, categorize the items to a granular level to make the decision process easier.
2. Use the 3-second decluttering rule
A quick, kind, and effective way to declutter is the 3-second rule. The idea was formulated by Kayleen herself, who specializes in chronic clutter and ADHD, with the idea being that it helps you make quick decisions from your gut without overthinking.
So how does it work? 'After you've categorized, you're going to look at each item and make a quick decision - either yes, you keep, or no, it goes,' says Kayleen. 'Try to make the decision within 3 seconds and if you hesitate for more than that it's an automatic keep. It eliminates any regret or "punishment" of uncertainty, plus setting a time limit keeps the momentum going.' Once you've made it through your entire category of items, she suggests doing another round of the 2-second rule if you still need to part with more stuff.
3. ...Or the 12-12-12 rule
'Turning decluttering into a game with achievable objectives is a great approach to the task,' says Julie. Another way challenge that she recommends to make the decision-making process more manageable is the 12-12-12 decluttering method.
'This strategy encourages you to declutter 12 items, donate 12, and rehome 12,' she says. 'If 12 seems like too much, you could start with only three items and build momentum. Just focus on the essential tasks, eliminate the rest, and ask for help by delegating decisions whenever possible.' By the end of the job, you're bound to feel less exhausted.
4. Set a timer
If the 3-second rule seems a bit too extreme, another way to avoid decision fatigue is by limiting the amount of time you spend decluttering altogether. If you're stuck on how to start decluttering, this can be a great way in. 'A 15-minute timer is not only great to keep you on track but it also allows you to manage your time,' says Kayleen. 'Check in with yourself to see how your energy levels are as you go along and if you need a break, take one.'
That being said, you might find the constraints of a timer put you under too much pressure. If you know you're the type of person who works better in a more relaxed environment, don't be afraid to set the timer for a longer period. 'Take your time and focus on one area of your life to declutter at a time,' says Julie. 'Remember that it's not a race.'
5. Take frequent breaks
In a similar vein, and just as an athlete needs rest days, it's vital that you allow yourself plenty of breaks to prevent mental exhaustion from sinking in. 'To avoid decision fatigue and eventual burnout, it's best to start with small tasks and take frequent breaks,' says Julie. Easing yourself into a decluttering task will help with momentum, plus you'll be more well-practiced by the time you reach an even more challenging area to declutter. If in doubt, save your sprint till last.
'You should also make sure you're energized and focused when you're decluttering,' notes Kayleen. 'If you're already tired or distracted you won't be in a good head space to get the job done.'
6. Be kind to yourself
Last but not least, don't forget to be kind to yourself otherwise you won't have the positive mentality needed to go on. 'Remember decluttering is a journey, not a destination, and it can often be a journey of two steps forward, and one backward,' says Julie. 'Allow yourself grace during the process.'
This also means being realistic about your expectations of yourself. As Kayleen neatly summarizes: 'It didn't get cluttered in one day, so don't expect all the areas to be done in one session, Decluttering is a lifetime, cyclical task, and the more you do it the better you'll become!'
For style leaders and design lovers.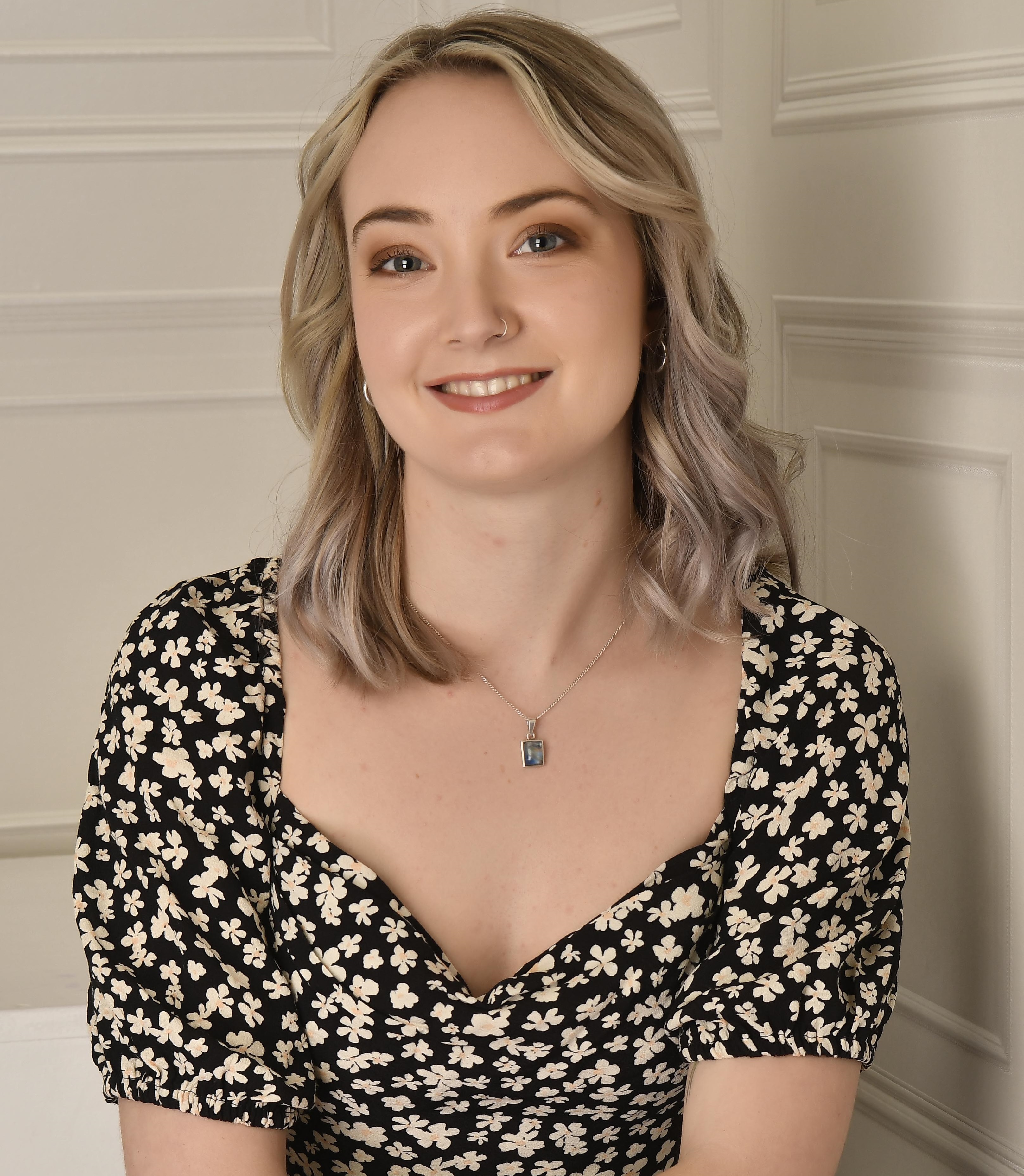 Lilith Hudson is the News Editor at Livingetc, and an expert at decoding trends and reporting on them as they happen. Writing news, features, and explainers for our digital platform, she's the go-to person for all the latest micro-trends, interior hacks, and color inspiration you need in your home. Lilith discovered a love for lifestyle journalism during her BA in English and Philosophy at the University of Nottingham where she spent more time writing for her student magazine than she did studying. After graduating, she decided to take things a step further and now holds an MA in Magazine Journalism from City, University of London, with previous experience at the Saturday Times Magazine, Evening Standard, DJ Mag, and The Simple Things Magazine. At weekends you'll find her renovating a tiny one-up, one-down annex next to her Dad's holiday cottage in the Derbyshire dales where she applies all the latest design ideas she's picked up through the week.