Can I leave my patio furniture outside in the fall? Your questions, answered
Expert advice on winterizing your outdoor furniture before the weather takes a turn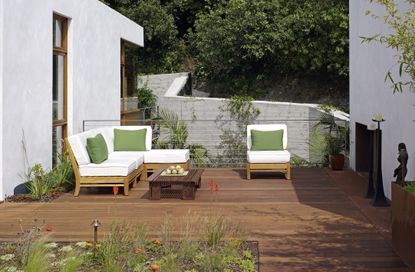 (Image credit: Getty)
The Livingetc Newsletter
For style leaders and design lovers.
Thank you for signing up to LivingEtc. You will receive a verification email shortly.
There was a problem. Please refresh the page and try again.
It may be hard to accept but fall is upon us. Halloween, Thanksgiving, and even Christmas are just around the corner. This means your patio furniture is probably going to be out of use, too - but it begs a question: do you leave it where it stands, should you cover it, or move it inside completely? It isn't easy to know what's best.
Outdoor furniture is expensive and not something you want to be replacing often. Taking good care of your patio pieces can keep them looking their best and dramatically extend their life span, meaning you get more out of your investment.
It's not a one-size-fits-all solution. After all, different materials require slightly different conditions and treatment, but there is a clear answer to this question that experts are united upon. Find out whether you are inadvertently damaging your patio furniture and what you can do to look after it properly.
It depends on the material, and the environment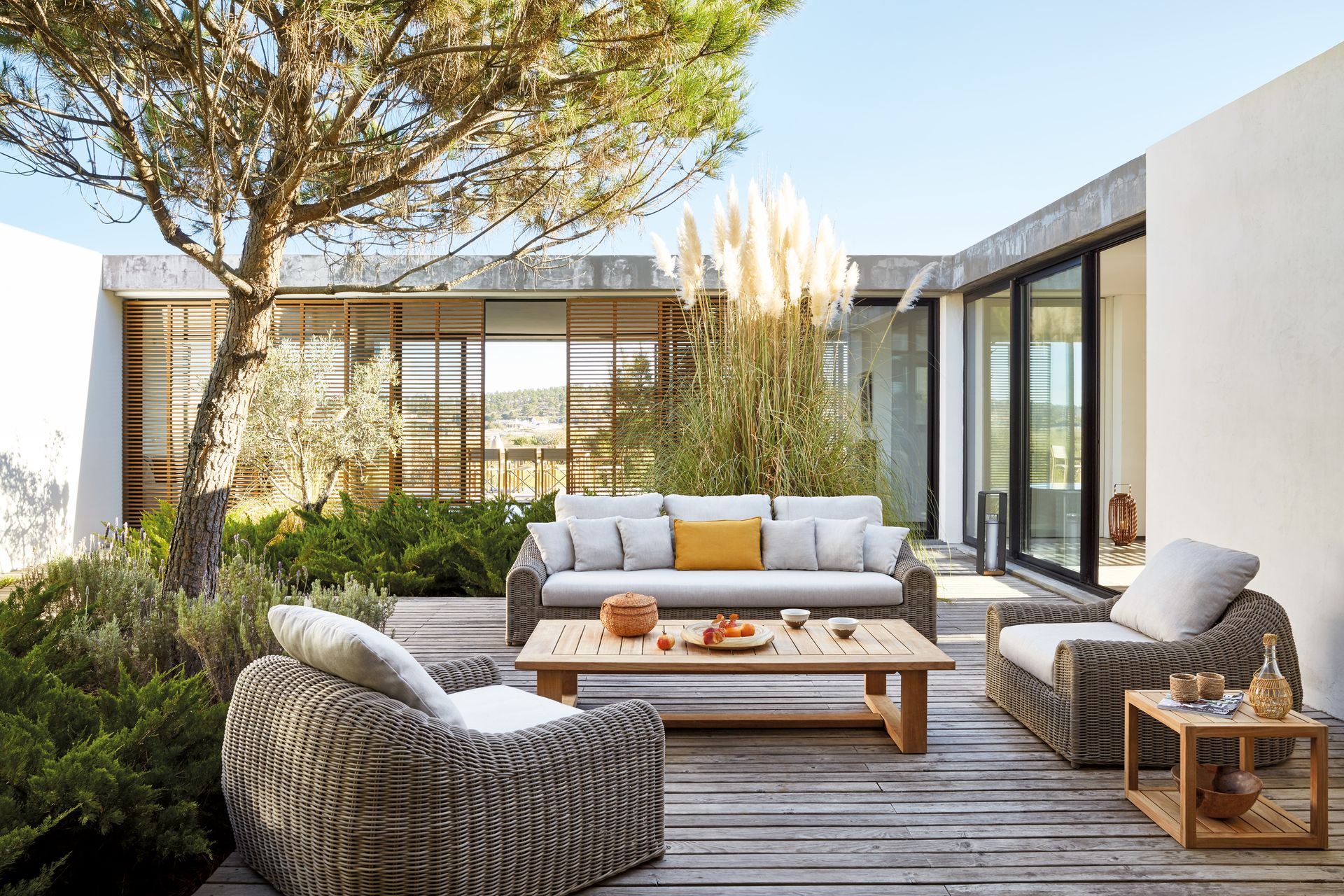 One of the biggest factors that will influence the answer to this question is the material of your furniture. Depending on what it is made out of will change the answer to this question.
Some furniture can be left outside. 'Furniture constructed from weather-resistant materials such as teak, cedar, aluminum, or synthetic rattan can generally endure outdoor conditions with resilience,' says professional gardener Alex Tinsman from How to Houseplant. Although protective measures are still advisable to ensure their longevity there are specific ways you can prepare your furniture for fall.
'You can leave your wooden furniture outside over winter with the right care and preparation,' says Roxil's wood expert, Dr. Jonathan Kirby. Given that your furniture is of good quality it should be able to stand up to a variety of weather conditions. 'Most wood is sturdy and can handle a little rain,' Jonathan explains, 'but in the winter the rain is heavier and lasts longer, which could cause problems.'
However, not all wood is the same, so make sure to look up the specifications of your furniture. 'The type of wood utilized is what matters,' says Alex. While certain woods like teak and cedar exhibit natural resistance to the elements, others may succumb to deterioration if consistently exposed. Materials like wicker and rattan do not fare well in cold weather, even from the best outdoor furniture brands.
Some metals can be left outside. aluminum and stainless steel for example tend to withstand rust. However, others can deteriorate over time if neglected. Plastic and resin furniture are particularly engineered to resist weather-related wear, making it generally safe to leave outside.
It is also beneficial to consider your environment. If you get extremely harsh winters you may wish to bring your furniture inside just to ensure it's adequately protected.
Should I cover my furniture?
Protecting your furniture when leaving it outside is important. whilst you can treat the wood it can also be helpful to use a cover.
'Covering your patio furniture can significantly prolong the life of your furniture and keep it clean,' says Wendy Wang, founder of F&J Outdoors.
When retiring your furniture for the season, think about how to store outdoor cushions, too. Start by putting all cushions inside or under in an outdoor storage solution. This is one piece of all garden furniture that needs to be stored away as they are at risk of getting damp and moldy.
Securing your furniture with a secure and durable cover is your best bet for keeping them outside. However, if you are storing them in a poorly insulated or even damp garage this can also be a great option.


So, can I leave my patio furniture outside?
Yes! If you have checked the specifications of your furniture material and deem it to be durable enough to withstand your specific weather conditions. To ensure your furniture is protected in the best way take extra measures to prepare them for fall.
You will need
For style leaders and design lovers.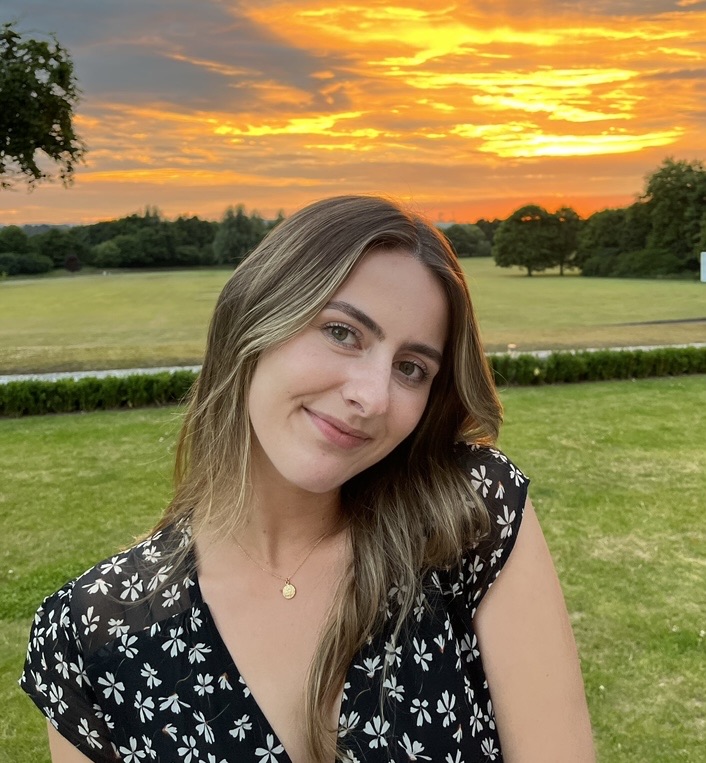 Amy recently completed an MA in Magazine Journalism at City, University of London, with experience writing for Women's lifestyle publications across arts, culture, and beauty. She has a particular love for the minimalist aesthetic mixed with mid-century furniture, especially combining unique vintage finds with more modern pieces. Her previous work in luxury jewellery has given her a keen eye for beautiful things and clever design, that plays into her love of interiors. As a result, Amy will often be heard justifying homeware purchases as 'an investment', wise words to live by.