The 5 best bulbs to plant in containers now to fill your garden pots with color come springtime
Discover the best bulbs for container gardening that will ensure a colorful spring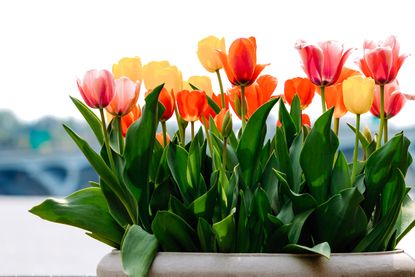 (Image credit: Getty Images)
If you want your garden containers to be filled with colorful flowers in spring, now's the time to get your bulbs planted to make sure they're ready to bloom once our gardens thaw out after winter.
While container gardening is a great way to bring color to a garden, not all flowers flourish in a confined space. When planting your bulbs this fall, you must consider your environment. But fear not, many flowers are suited to a container and will bloom well come spring.
Our plant experts have revealed the best bulbs to plant now for containers and how to properly care for them. In a few months, your garden will be blooming.
1. Tulips
Tulips are synonymous with spring, so including them in your garden is a must. Thankfully they thrive in a container garden. 'Tulips are favored in a container garden because they are hardy, come in a variety of vibrant colors, and can adapt well to the restricted space,' explains Lindsey Hyland, founder of the Urban Organic Yield. Due to their unique root system, they require little depth which suits container gardening. They come in a plethora of colors that are all equally gorgeous. Enjoy them as they are or as part of a larger cut flower garden and enjoy in your home.
2. Daffodils
Daffodils instantly inject joy into your garden and should never be left out of autumn bulb planting. If you are thinking about when to plant daffodils, the answer might be sooner than you think. You do not want to miss out.
'Daffodils are another excellent choice for containers,' says expert gardener Zahid Adnan from The Plant Bible, 'offering a burst of yellow, white, or orange hues in the spring.' With over 36 Daffodil varieties you are spoilt for choice. The blooms offer a delightful contrast when paired with other spring bulbs.
Like all the flowers recommended here, daffodils adapt well to container growth. Another advantage of planting them in a pot is that they will return year on year. Daffodils can last for 3 years in the same spot, with little care necessary. Making them the ideal choice for a low-maintenance flower.
3. Hyacinths
'Known for their intoxicating fragrance, hyacinths are well-suited for containers,' says Robin Phelps the Gardening and Preserving Coach for Sow Many Plants. The bulbous, spring-blooming perennials are another plant that returns manually.
Their unique shape makes a fun addition to any backyard or courtyard. Additionally, their compact size and shape make them and ideal small backyard idea.
4. Crocuses
If you are as desperate for the start of spring as me, you will also be eager to plant the bulbs with the earliest bloom. 'Crocuses are early bloomers,' says Zahid, 'that can brighten up your containers with their cheerful flowers on the arrival of spring.'
Crocuses boast a simple silhouette that is perfect for the bulb lawn trend that is currently going viral but also makes a cheerful addition to your container garden. The plants are also self-seeding, providing a fuller display each year. Plant all your bulbs now and you won't have to worry about your spring display of color for a few years to come.
5. Snowdrops
Some gardens prefer a more monochromatic look, for these spaces you can't go wrong with snowdrops. The delicate flowers often emerge through the frost, making them one of the first flowers to emerge, explains plant enthusiast Robin. 'Snowdrops add a touch of elegance to any spring container garden,' he says. That's why they are one of the best bulbs to plant in fall.
The flowers spread very quickly, which you may observe when you see them in nature. Due to this, you should try to break up the clumps when planting to ensure a more even distribution.
How to make sure your bulbs thrive in containers
It is pretty simple, but there are a couple of container gardening tips to follow. drainage is the number one priority. 'Ensure your container can give good drainage to avoid waterlogging,' says Lindsey. This is to minimize the opportunity for disease and rot to spread.
These bulbs should be placed in full sunlight to help them grow. 'The bulbs are all sun-loving plants,' says Zahid, 'so place the containers in a sunny spot for at least 6-8 hours a day.'
To give them a helping hand over winter you can use a fertilizer to help keep them healthy and strong. 'Opt for a balanced slow-release fertilizer at planting and monitor the plant's growth for any additional fertilizer needs during the growing season,' advises Zahid.
If you follow these simple tips your container garden will be flourishing in no time.
What bulbs to buy
The Livingetc newsletter is your shortcut to the now and the next in home design. Subscribe today to receive a stunning free 200-page book of the best homes from around the world.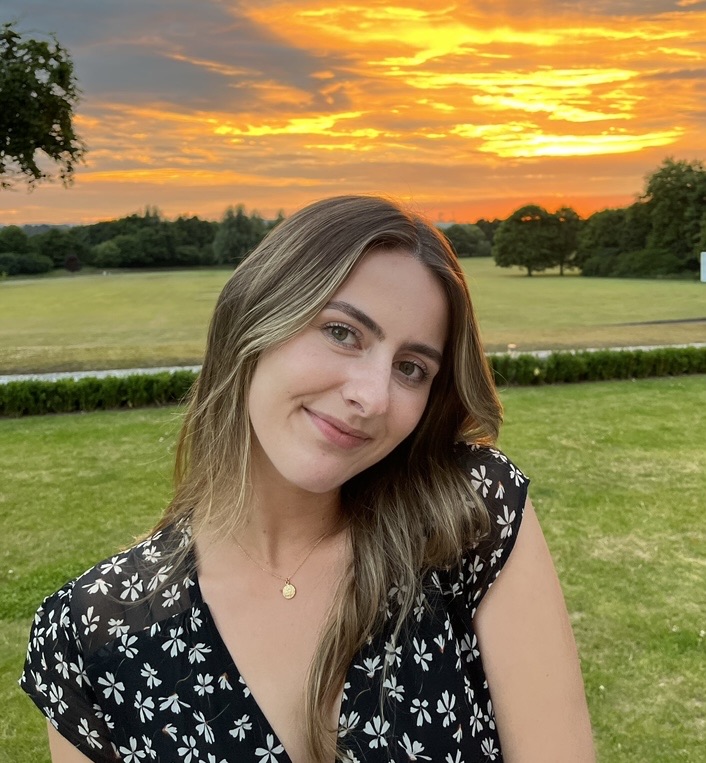 Amy recently completed an MA in Magazine Journalism at City, University of London, with experience writing for Women's lifestyle publications across arts, culture, and beauty. She has a particular love for the minimalist aesthetic mixed with mid-century furniture, especially combining unique vintage finds with more modern pieces. Her previous work in luxury jewellery has given her a keen eye for beautiful things and clever design, that plays into her love of interiors. As a result, Amy will often be heard justifying homeware purchases as 'an investment', wise words to live by.