When should I plant daffodil bulbs? (Here's a hint: it's pretty soon)
If you want these cheerful yellow flowers to be ready for spring, now's the time to get ready to plant your bulbs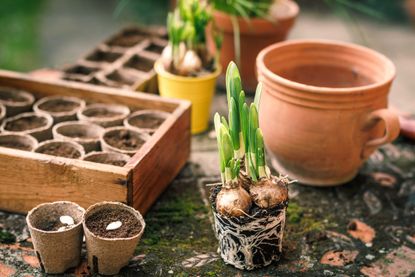 (Image credit: Getty Images)
Daffodils are synonymous with spring. The vibrant flowers add so much life to our yards and we love to adorn our vases with them. It's pretty much fall, so you're probably wondering why we are talking about them now. Well, now's the time to think about them if you want them to be establish by the springtime.
With so many wonderful varieties of flowers, it can become difficult to remember what needs planting and when. That's why we are issuing you a little reminder for your daffodils. Fall season catches us off guard every year, we seem to forget that there are things we need to do to get our modern gardens ready for next year.
We spoke to experts about when we should be planting our daffodil bulbs for a colorful spring and we were shocked to learn how soon it is.
When should you plant daffodils?
If you thought bulb planting could wait until next year, think again. We don't want you getting caught out by this assumption and having a spring deprived of daffodils, so see this as your reminder. You should be planting your daffodil bulbs quite soon.
Daffodils are typically planted in fall as the weather begins to turn advise the experts. 'The best time to plant daffodils is in the fall when the temperatures start to cool,' says gardening expert and writer at Plant Addicts, Jessica Mercer. For most places, this period is around now - they're one of the best flowers to plant in September.
You should, however, consider your location and climate as this will have an impact on when exactly you should plant your bulbs. 'In colder climates, that is usually September; in warmer areas, October and November are best for planting daffodils,' explains Jessica.
Planting your bulbs in early fall means that the soil is not yet hardened from the cold, making planting possible. 'When you plant, the earth must still be usable but the soil must have cooled,' says Mike Lansing, Editor of Planters Digest. 'Daffodil planting requires soil that is 60 degrees Fahrenheit and 6 inches deep,' he explains.
To ensure you have blooming daffodils in spring you need to give the bulbs enough time to establish their roots before the harsh winter comes and the ground freezes. Planting in late September to early November will allow them plenty of time to settle in before the cold temperatures arrive.
Where should I plant them?
Your location has a big impact on planting daffodil bulbs. As previously mentioned your climate will determine the time at which you plant the bulbs. However, you also need to consider where in the backyard is best for this flower.
Sunlight and soil are big factors in this. 'You must select a location that receives ample sunlight, preferably at least 6 hours a day,' says gardening blogger at The Ubran Organic Yield, Lindsey Hyland, meaning that the daffodil is not an appropriate shady garden idea.
The soil also needs to be well draining, especially as we enter into fall. This will prevent the bulbs from rotting in stagnant water. Lindsey suggests adding organic matter like compost to improve drainage.
Now that you know daffodil planting season is upon it is time to put on some overall, get your your trowel, and get gardening.
Daffodil bulbs
The Livingetc newsletter is your shortcut to the now and the next in home design. Subscribe today to receive a stunning free 200-page book of the best homes from around the world.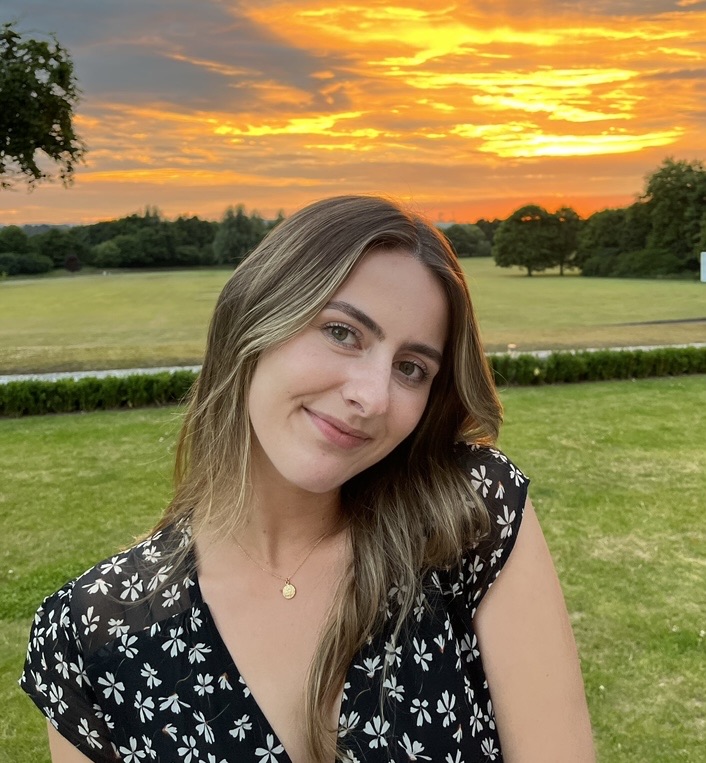 Amy recently completed an MA in Magazine Journalism at City, University of London, with experience writing for Women's lifestyle publications across arts, culture, and beauty. She has a particular love for the minimalist aesthetic mixed with mid-century furniture, especially combining unique vintage finds with more modern pieces. Her previous work in luxury jewellery has given her a keen eye for beautiful things and clever design, that plays into her love of interiors. As a result, Amy will often be heard justifying homeware purchases as 'an investment', wise words to live by.