Viavito Satori exercise bike review – is this affordable exercise bike actually good?
The Viavito Satori exercise bike is one of the best affordable exercise bikes out there. Here's proof...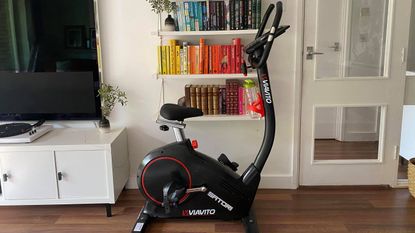 (Image credit: Future)
A compact, feature-packed piece of kit, the Viavito Satori exercise bike is bursting with programmes for a challenging workout. Impressively enough, it has a 9kg flywheel and offers 32 resistance levels, too. All for seriously affordable price tag.
Reasons to buy
+

On wheels

+

Computer-controlled resistance

+

32 resistance levels

+

12 pre-set programmes

+

Simple to assemble

+

Impressive 9kg flywheel

+

4 user controls

+

Convenient bottle holder

+

Quiet when in use

+

Small footprint
Reasons to avoid
-

Handlebars can be difficult to adjust

-

No smartphone holder

-

Seat isn't the most comfortable

-

Calorie counter isn't the most accurate
Should you be searching for a fuss-free exercise bike, that's within a reasonable price bracket and is quite compact, then the Viavito Satori exercise bike could be the one for you. We've been testing this exercise bike for a few months now and using it four or five times every week to give you an unbiased verdict. What do we think? This piece of kit is seriously impressive and feature-packed. It has pretty much everything you need – except a smartphone holder – for a fast-paced workout. No matter your fitness level, height or build. At just £349, it's also a competitive price, and it offers four user programmes so it can benefit the entire family.
A little bit about me, the reviewer: I write all of the UK-based fitness guides and reviews on Livingetc – I have tested a number of products to deem myself fit enough for this job. I have been testing these bikes in my large home office and my living room. I am five foot two in height, so finding an exercise bike that's comfortable when in use is a proven feat. I am moderately active and have used plenty of exercise bikes before – at the gym, in spin class and at home. I am testing a range of exercise and spin bikes, some of which are foldable, others compact as well as a few larger bikes.
Head to our best exercise bikes guide for more top recommendations.
About the Viavito Satori exercise bike...
Total floor size: 130cm (height) x 54cm (width) x 100cm (length)
Weight: 31kg
Flywheel: 9kg
Resistance levels: 32
Max user weight: 140kg
Who will the Viavito Satori exercise bike suit?
The Viavito Satori exercise bike is great for daily use or occasional use, whether in a family home or a single household. It can withstand frequent use while its affordable price tag also means you can justify buying it for use once or twice a week – or month. With a maximum user weight of 140kg as well as 10 seat heights, this bike can be used by pretty much anyone who wants to work out their legs. This bike is also great for all fitness levels, as you can increase the load to make your workout even harder, should you want your heart racing even more. You do not need a subscription or use of an app to use this bike, which is another thing we love about it.
The only thing to note is that though compact, this bike is not foldable so you'll want to ensure you have enough space to store it. It is on wheels, and ideally, it should be plugged in at all times as it enters a power-saving mode after a few minutes of inactivity.
Our first thoughts on the Viavito Satori exercise bike
Our first thoughts of the Viavito Satori exercise bike were that of impressive, as when considering its flywheel size (9kg) the bike was smaller than we imagined and also easier to move since it's on wheels. We were slightly shocked at the plastic construction of the bike, though it's to be expected when bearing in mind the price tag. The display is also a bit old fashioned, though it is admittedly easy to use and it has everything on there that you'll want to see and track while working out. It has a bottle holder that sits at the perfect height between your knees, too, while we did immediately notice that there is no smartphone holder.
Viavito Satori exercise bike setup
The Viavito Satori exercise bike arrived to us in a box, ready to assemble. It was admittedly quite simple to do this task – we would say it took around 40 minutes to one hour. We've had to tighten the pedals just once since building the machine, due to them becoming loose from frequent use, but other than that the machine seems to be a solid build.
You can adjust the feet pedal straps and seat height before each use, while the handlebars are a little more difficult to adjust so you may want to do this once, while building the machine initially, and ensure they are exactly where you want them to prevent annoyance.
What is the Viavito Satori exercise bike like to use?
We were rather impressed with the Viavito Satori exercise bike upon first use. After plugging the bike into a power supply, it will beep in order to instruct you that it's on. Once you have inputted your details – there are four user modes – such as height, age, gender and weight, the bike is simple to use. We always like to select a programme out of the 12 available, though sometimes we use the manual mode for warming up and/or cooling down afterwards. You'll need to use the rotatable button on the right of the digital display to switch between settings and programmes. Click the button when you are happy with the selection and it will automatically take you to the next selection.
One of the features we love about this exercise bike is that you can tailor each and every programme to suit your exact needs. Whether you only have 15 minutes to spare, you want to burn 400 calories in total or you fancy cycling 8km in your living room. By this, we mean that you pick the programme and set the
Viavito Satori exercise bike display
The Viavito Satori's console is small yet packed with information. It measures 5.4-inches by 2.6-inches and is dual-colour and backlit LCD. Though basic looking, there's no doubt that this machine's display has everything you need to track your workout.
The display allows you to see everything from time to speed, RPM, distance, calories, pulse and WATT. That and you can see your progress, in the form of bars, on the machine too.
The only issue with this display is that we realised on our bike, that the calorie counter was almost doubling itself. We record our exercise on a Fitbit, which also tracks calories, time and more, and the two calorie counters never once matched up. This is not a huge issue, and it could be a fault with only our machine.
Viavito Satori exercise bike features
Though boasting a cheaper price tag, the Viavito Satori exercise bike is bursting with all of the features you would want in an exercise bike, including the fact it's easy to use.
Flywheel and resistance
With a heavy 9kg flywheel for a harder workout (if wanted) this exercise bike is great for all fitness levels. That and you can control the resistance or load when working out, ay any time, to suit your needs. Other than that, there are an extensive 32 resistance levels, all of which can be computer-controlled so that you needn't do a thing other than pedal after you've selected a programme.
Comfort
This bike is impressively adjustable in terms of seat and handlebars, though one thing that lets it down is its uncomfortable seat. It gets quite hard after using for a long while, just like a normal bicycle seat would, so you could solve this issue by wearing padded shorts or buying a cover for your seat. Other than that, the handles are very grippy and the pedals have straps to hold your feet in place.
Adjustability
You can adapt this bike to suit your height and build, by moving its seat up or down or forward or backward. You can also move the handlebars to suit your needs.
Accessories
There is a built-in bottle holder on this bike, which is very conveniently located so that you can grab it mid-workout. It's also on wheels for easy moving. There are also heart rate sensors on each handlebar, so that you can keep track of this rising and falling during your workout. Unfortunately, this bike lacks other accessories such as a tablet or smartphone holder – we have been using it in front of the TV, though you could buy a clip-on phone holder to use with it if need be.
Sturdiness and noise
This bike is impressively quiet when in use – so much so that you can almost forget that it's on and in use, if it wasn't for the sweat dripping off your forehead, that is. The only time it will ever make a slight noise is when the resistance level is changing, though even then this noise is very quiet and barely noticeable. In terms of sturdiness, this bike is definitely built to last. The seat post is made from steel and the flywheel has a plastic cover, while the only part of the bike we would say could be a bit more rigid, would be the console as it's quite flimsy.
Viavito Satori exercise bike programmes
There are 20 programmes on the Viavito Satori exercise bike in total. There are 12 pre-set programmes, there's one manual option, four HRC (Heart Rate Control) options, one user-defined programme as well as one WATT and a Body Fat and a Recovery Mode.
All 12 pre-set programmes are scalable, so you can increase the load as your fitness improves. Not just that, but you can also turn down the resistance at any time if need be, by rotating the dial. We found there to be an impressive range of pre-set programmes, and in fact, we are yet to get bored of them. There's something for everyone, whether you want to do sprints on your bike or take it slow when climbing a hill.
The manual option can be used when warming up or cooling down, or even if you are following a fitness video. You will need to control the resistance yourself by turning the dial.
The Heart Rate Control programmes are for use with a compatible chest strap that can be paired with the machine. These four programmes can help you train depending on your specific resting heart rate.
There's a user-defined programme that you can tailor to suit your preferences. Simply select this mode on the console and turn the dial to the resistance level you would like, and press enter to set the bar. Repeat this however many times you like to create a programme suited to your needs.
WATT mode means that during your workout, the bike will automatically adjust the resistance based on the WATT value you select. You can select any number from 10 to 350.
Body Fat Mode gives a reading of your body fat percentage when in stop mode. You will need to enter all of your information such as age, gender, weight and height and after reading for 8 seconds, the device will tell you your body fat percentage, a body fat advice symbol and your BMI.
The Viavito Satori exercise bike also boasts a Recovery mode. Once your workout is finished, press the 'recovery' button and keep your hands placed on the heart rate sensors for an accurate reading. The bike will count down from 60 seconds to rate your fitness from P1 to P6. The closer to P1 you are will signify that you are very fit. You might want to do this once a week to see how your heart rate recovery status improves as you begin to exercise more frequently.
What else to know about the Viavito Satori exercise bike?
The bike is designed to be plugged in at all times, and after four minutes of inactivity, it will enter a power-saving mode. If you do happen to unplug the bike, user programmes will reset so you will need to input your gender, weight and height again. Unplugging the device will also delete any stored user programmes that have been designed by you.
Viavito Satori exercise bike pricing
We consider the Viavito Satori exercise bike to be reasonably priced at around the £350 mark. You can buy it from Sweatband, Amazon or directly through Viavito.
It's also worth us mentioning again that this bike can be used by four different people, so it's definitely more than worth the price tag.
About our review – and our reviewer
Annie Collyer is the UK Shopping Editor at Livingetc – she also looks after all of our UK-based fitness content. She has tried and tested a range of equipment in her spacious home office/spare bedroom which is now technically her part-time home gym.
As mentioned above, Annie is five foot two so is testing these exercise bikes as a shorter person, to see if they are comfortable at any height. Annie tests these bikes for a few months at a time, using them almost daily to ensure they can cope with frequent use.
Where to buy the Viavito Satori exercise bike?
The Livingetc newsletter is your shortcut to the now and the next in home design. Subscribe today to receive a stunning free 200-page book of the best homes from around the world.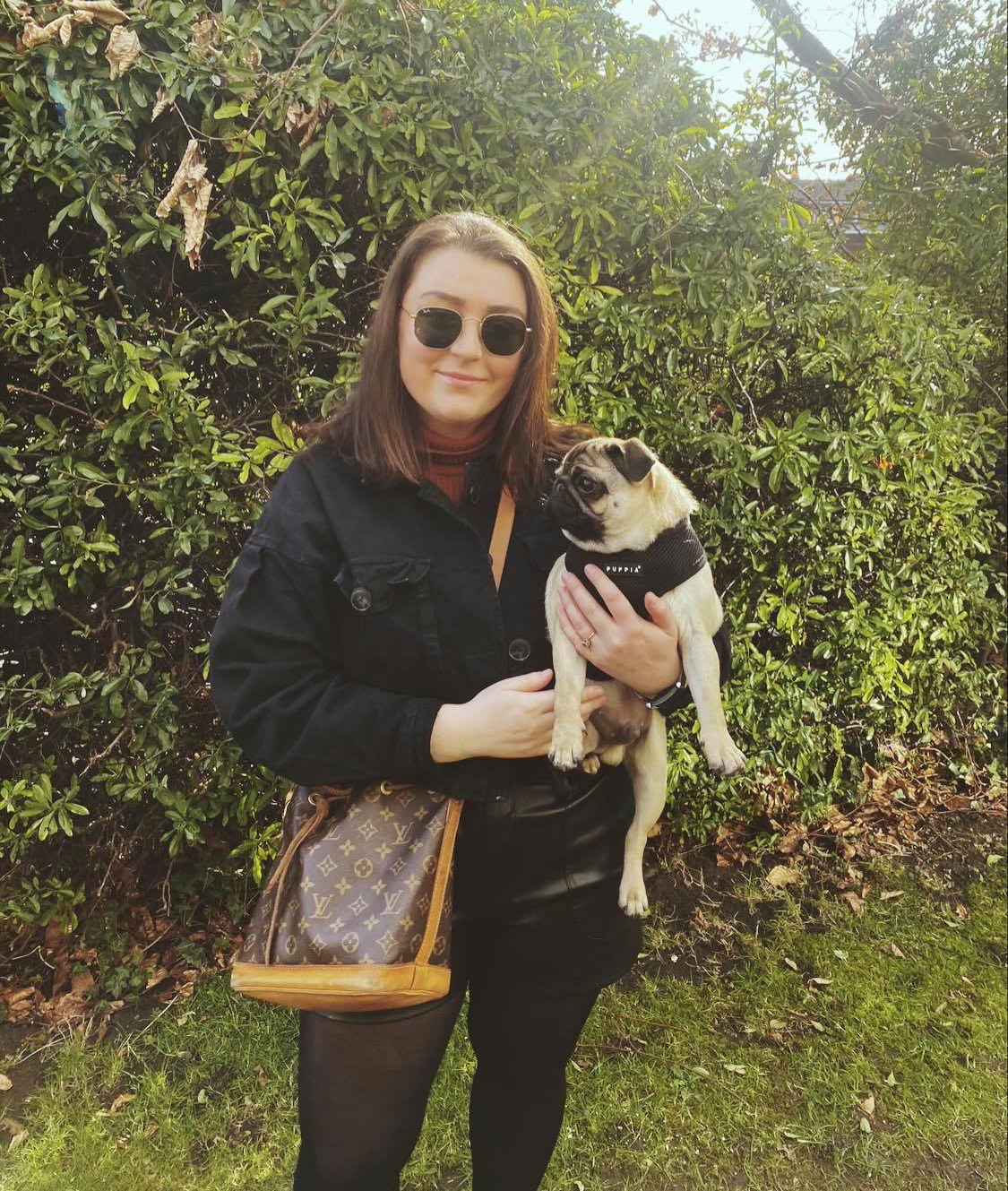 Annie is Livingetc's Deputy Ecommerce Editor, and with a penchant for shopping and four years of ecommerce experience in her cart, she's more than equipped to advise when it comes to exactly the home decor you need to buy for your home. With a particular love of home fragrance, she always ensures her interiors emanate a luxurious scent to match her bijou residence. Annie and her team work to provide you with the best in-class content, whether you are searching for fluffy towels for your bathroom, clever drawer organizers for your kitchen or even a new dinnerware set for when guests come to dine. Whatever the season — or the latest trend — Annie and her team work to cover events for Livingetc, whether that be holidays or sale events, spanning Mother's Day to Black Friday.
Annie's knowledge has been sprawled across several homes websites, including Real Homes, Ideal Home, Homes & Gardens and Gardeningetc. She has also injected her ecommerce skills into the titles of Woman & Home and Country & Townhouse.
Annie lives in South East London in a sizeable two-bed apartment with her husband-to-be and her Pug called Doug. Annie's space, though surprisingly substantial, lacks storage space meaning that she's always on the lookout for things to buy to maximize space at home. She's currently redecorating this space whilst on a budget, and loves discovering a dupe or DIYing something to look triple its price tag. Next on her list of things to do at home are DIY crittal-style doors leading from her living room to her hallway.
You can follow Annie's home Instagram account at @athome.withannie.