Echelon Connect Sport review — is this exercise bike worth it?
We put the Echelon Connect Sport through its paces and here's our verdict. Is this bike worth its price tag? And who is it designed for? We tell all...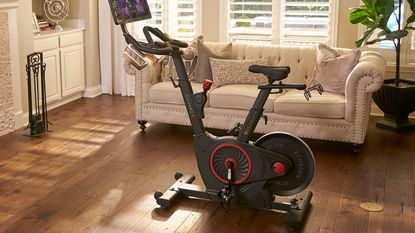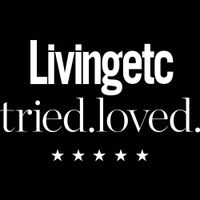 (Image credit: Echelon)
A sturdy exercise bike that's quiet when in use and perfect for a home gym. With a 7kg flywheel, 32 resistance levels, a fully adjustable seat, and handlebars, it has all of the added bells and whistles. At a reasonable price tag, too.
Reasons to buy
+

Sturdy when in use and easy to use

+

32 resistance levels

+

Completely adjustable – seat and handlebars

+

Very quiet

+

Easy to turn resistance knob

+

Floor-levelling feet

+

Affordable price

+

Comfortable handles — easy to grip when standing

+

Emergency stop feature

+

On wheels
Reasons to avoid
-

Heavy — not the easiest to move

-

Small water bottle holder

-

Needs to be plugged in for use

-

Requires an Echelon subscription to take full advantage

-

No console — use your phone or tablet

-

Can't read your pulse
With the Echelon Connect Sport, installing an exercise bike into your home will become a truly immersive experience, with a bike that looks good and makes you work hard. Over lockdown, we had the chance to review this bike firsthand and were utterly impressed with the results, transforming a spare bedroom into a bonafide home gym, with all the features you need to keep fit at home.
This review forms part of our collection of exercise bikes that we've tested on Livingetc, with a number of trials carried out to really get to the bottom, and answer the most important question of them all: is this bike worth it? We've previously tested a number of different bikes so we have a good picture of the criteria we need to tick off, as well as foldable models for easy storage.
Our Deputy Ecommerce Editor tested the Echelon Connect Sport at home, for a number of weeks, using the bike 4-5 times a week. She took advantage of the live classes and pre-recorded ones and used this exercise bike along with both an iPad and an iPhone, plus she connected it with her Fitbit.
Once you've finished getting the lowdown on the Echelon Connect Sport, our best exercise bikes guide is the place you need to go for more top recommendations and comparisons.
About the Echelon Connect Sport bike...
Total floor size: 116cm (length) x 62cm (width) x 125cm (max height)
Adjustable seat (height): 80cm - 105cm – from the floor
Adjustable seat: 70cm (forward) - 84cm (back) – measured from back of seat to front of handlebars
Adjustable handlebars: 97cm (lowest) to 110cm (highest) – from the floor to middle of handlebars
Flywheel: 7kg
Resistance levels: 32
Colour: Black
Who will the Echelon Connect Sport suit?
The Echelon Connect Sport would suit someone who either has a spare bedroom with lots of space for using and storing a full-size bike, or a dedicated home gym. It's quite hard to move, therefore wheeling it from room to room would not be ideal. It also needs to be plugged in while in use, to activate its Bluetooth. You will need to use it with an Echelon Fit App subscription to make the most out of live classes and pre-recorded ones, so a smartphone or tablet is required. It's also completely adjustable, so no matter your height, leg length or arm length, you will be comfortable while riding this bike.
Our first thoughts of the Echelon Connect Sport...
Admittedly, this exercise bike was unexpectedly large to us. It is the size that you would find in your gym. If you have room for it, this won't be an issue. It's also very heavy. What we did love on arrival is that it's very simple to use, in terms of adjusting and even just turning the bike on. Everything is well-explained on the bike, and there's a holder for your water, a phone or tablet, and the pedals have feet cages to keep your feet in place. It also has an emergency stop button — this is the same as the tension control — that once pressed, will stop the bike immediately.
What is the Echelon Connect Sport like to use?
In one word: smooth. This spin bike is a dream to use — it's quiet, completely adjustable to suit your needs, and it's simple to navigate. The only time we ever had a problem with it was when it came to using the water bottle holder — you may want to opt for a smaller bottle for ease of use — and when wheeling it around our apartment. Other than that, this bike makes attending a spin class (virtually, of course) a very easy task, and it's suitable for all fitness levels.
Echelon Connect Sport features...
This bike has all of the features that you would want and require in an exercise bike.
Flywheel and resistance
With a magnetic 7kg flywheel and 32 levels of resistance, it can be used by all fitness levels — from beginners to pros alike. Just use the red tension knob, that sits in between your knees, to adjust how hard or easy you would like the bike to be when pedaling.
Comfort
There's no doubt that this exercise is comfortable while using. Initially, you may find the seat a little uncomfortable if you are not used to using an exercise bike. The handles are soft to grip and non-slip, and they make standing and pedaling comfortable, too.
Adjustability
This bike can be fully adjusted to suit your height. The handlebars can be moved up or down, the seat can be moved forward or backward and up and down, and the pedals have straps to hold your feet in place — as well as this they are caged around your toes for when you are standing and pedaling.
Accessories
There's not much this bike doesn't have, with an on-board water bottle holder and a tablet/smartphone stand. However, we will add that the water bottle holder isn't the best (our bottle fell out several times while using it, and we found it tricky to pop back in the holder mid-class). The non-slip tablet holder can also fit devices with a screen size of up to 12.9-inches — though there isn't anything for attaching it to your bike, we never had an issue with our smartphone moving while cycling.
Sturdiness and noise
With floor-leveling feet to prevent the bike from rocking while in use, this also makes this bike great for use on tiles or uneven ground. We were surprised at just how quiet this bike was when in use — whether the resistance was on 3 or 30. You could definitely hear a TV over the bike when in use, and it won't wake up sleeping family members.
Echelon app – what can I use it for?
The Echelon Fit app is self-explanatory when it comes to finding and selecting classes –live or pre-recorded. You will need a login or subscription to use this feature.
The app is laid out to be simple to use. At the bottom of your screen you will find five tabs — Featured; On Demand; Live; Progress and More.
If you are not wanting to take advantage of classes, and you just want to freecycle, then you can do this without paying for a subscription. Head to the More tab and tap 'Freestyle Ride'.
First thing's first, before you ride, let's talk stats. Whichever class you are doing, you will see with your stats at the bottom of your tablet or smartphone screen, and a leaderboard to your left – you can swipe this away if it is distracting. Your trainer should explain all of these figures before your class, but if not then we are here to help.
Resistance
There are 32 levels of resistance to choose from. The higher this number, the harder you will find it to pedal. By spinning the red dial beneath the handlebars and between your legs, you can change this. Turn to the left to decrease and to the right to increase. Press this button to emergency stop at any time. As you adjust your tension, this number will change on the screen.
Cadence
Your cadence number is how fast you are pedaling. Your trainer should tell you an approximate number to stay around in order to train at one speed, no matter your resistance. This is how they tailor each class to everyone — no matter if you are a beginner or pro.
Output
Your output is a mix of both figures above. You will see it raise when you push harder, and you are given a maximum and minimum figure, too. When your trainer says to push at maximum output, they mean to try and raise this number.
Tracking your progress
Head to the Progress tab in the Echelon App to see a record of your workouts — as well as how long you have spent on your bike each week, and how many calories you have burnt over the last seven days. This is also where you can see your badges, as well as specific info on how many calories you have burned and how much time you spent doing each workout.
Fitbit/Strava/Apple Health connecting
You can also connect this bike to your Fitbit fitness tracker, your Strava app, or your Apple Health to track the number of calories you are burning — and to add measurements such as your height and weight. To connect, head to the More tab and scroll to the very bottom. Press on each to connect with your Echelon account. For Fitbit users, you will have to manually add your workouts, which is a pain. However, when using it, we still managed to track every workout on our Fitbit Inspire HR.
Echelon classes
There are both live classes and on-demand classes on the Echelon App — and these do not end at cycling. Should you have extra Echelon equipment, you can also take part in rowing classes, running classes, and there's a FitPass option.
There are also Echelon challenges you can partake in, too, so that you can conquer your goals and earn badges. For example, there's a newbie challenge for beginners. We also found a pyramid challenge to work your way up from doing a 20-minute class to a 60-minute class. Plus, the 20 x 20 challenge is another popular option, consisting of 20 classes at 20 minutes long.
You can scroll through the range of classes when either on the Featured tab, or the On Demand one. I find it easier to navigate through the featured tab, as you can see the classes by whether they are for beginners, they are for warming up and cooling down, or perhaps you want a speed class or a class to help with your cadence. There are scenic rides here, too – you can ride along the beach, in a different country, or through a vineyard. You will also realize that some classes have a music genre after their name, this means that this type of music will be played in the class – handy since it's hard to listen to music on another device and use this app in the background.
To take part in a live class, head to the Live tab at the bottom of your screen. Scroll through the calendar to find one to fit in with your schedule and press the tick box. This will mark that you are attending the class, and you can add this information to your calendar as a reminder.
Our favorite classes? These would have to be Hills Country – 20, Hills 10 – beginner, Low Impact 10 – Beginner, and Power 30 – 90s Mixtape.
What else to know about the Echelon Connect Sport?
As with anything — fitness-related or not — this exercise bike has good and bad points. In this case, we think that the good points definitely outweigh the minor cons. Here's what else to consider:
Echelon has a 30-day return policy — if you do not like the bike, you can send it back within this timeframe for a refund or replacement. There is also a one-year warranty included with this bike.
The Echelon subscription you need is an additional price to the bike, from £24.99/$34.99 per month depending on the type of subscription you choose. This subscription can be used by four other people as well as yourself, and you can pay monthly or annually.
It's also worth noting that if you want to use this bike in the long term, you may want to invest in either a padded seat cover or some padded shorts to prevent the hardness of the seat from affecting your performance.
Echelon Connect Sport pricing...
The Echelon Connect Sport costs £799/$799. We are more than aware that this is an investment, but we can assure you that if you are using it every day or a good few times a week, this bike will pay for itself. As you know, up to five users can have a go on this bike and record their stats, too.
Click to buy the Echelon Connect Sport directly from Echelon, or from Walmart in the US where you will get a free 90-day membership included.
Our verdict on the Echelon Connect Sport...
This is a sturdy exercise bike that's quiet when in use and perfect for any home gym space, with a 7kg flywheel, 32 resistance levels, a fully adjustable seat, and handlebars. It has all of the added bells and whistles you need, and it's Bluetooth connected to your smartphone or tablet – this doubles as the console. Use it with the Echelon Fit app to take part in live classes, or get your heart rate rising in a pre-recorded class. Just like going to the gym, but ten times more convenient and in the comfort of your home. Who says you can only work out on high-quality equipment when at a commercial gym? At a reasonable price tag of £799/$799, too.
About our review – and our reviewer...
Annie Collyer is our Deputy Ecommerce Editor at Livingetc. She has tried and tested a range of home gym equipment in her spacious home office/spare bedroom which is now technically her part-time home gym. She has reviewed the Bowflex Max M8 Trainer, the Apex Bike, and the Viavito Satori, so far.
As mentioned above, Annie is five foot two so she is testing these exercise bikes to see if they are comfortable at any height. She also has her fiancé try out this home gym equipment for an opposing view, as he is taller and heavier than her, measuring just under six feet. It's also worth noting that Annie lives in an apartment in South East London, so it is essential to her that this equipment is conveniently sized and also quiet whilst in operation.
Peloton vs Echelon: which is better?
Peloton vs Echelon is a seriously hot topic of debate, with the similarities between the two brands rife. The titans of immersive home bike workouts, there's bound to be the question of which bike is the best to install within your home.
We've had firsthand experience of an Echelon, and found it to be our standout choice, with affordability and adjustability at the forefront of our enjoyment of it. Though it is arguably better valued, it could be said that what is missing from the Echelon (a built-in console and the ability to read heart rate) is exactly what makes the Peloton so enticing.
On a Peloton, though you still need to pay extra for your monthly membership, your classes are streamed on your built-in tablet, which can swivel 360 degrees. Classes are bound to be more immersive with the larger screen, and you are also shown your stats from your bike in real time on your screen.
For all of the fanfare of the Peloton, there is still the affordability and sturdiness of the Echelon that makes it a practical choice. Depending on how much you have to spend and how flashy you want your bike to be, both Peloton and Echelon will make a strong choice for your home workouts.
Where to buy the Echelon Connect Sport bike...
The Livingetc newsletter is your shortcut to the now and the next in home design. Subscribe today to receive a stunning free 200-page book of the best homes from around the world.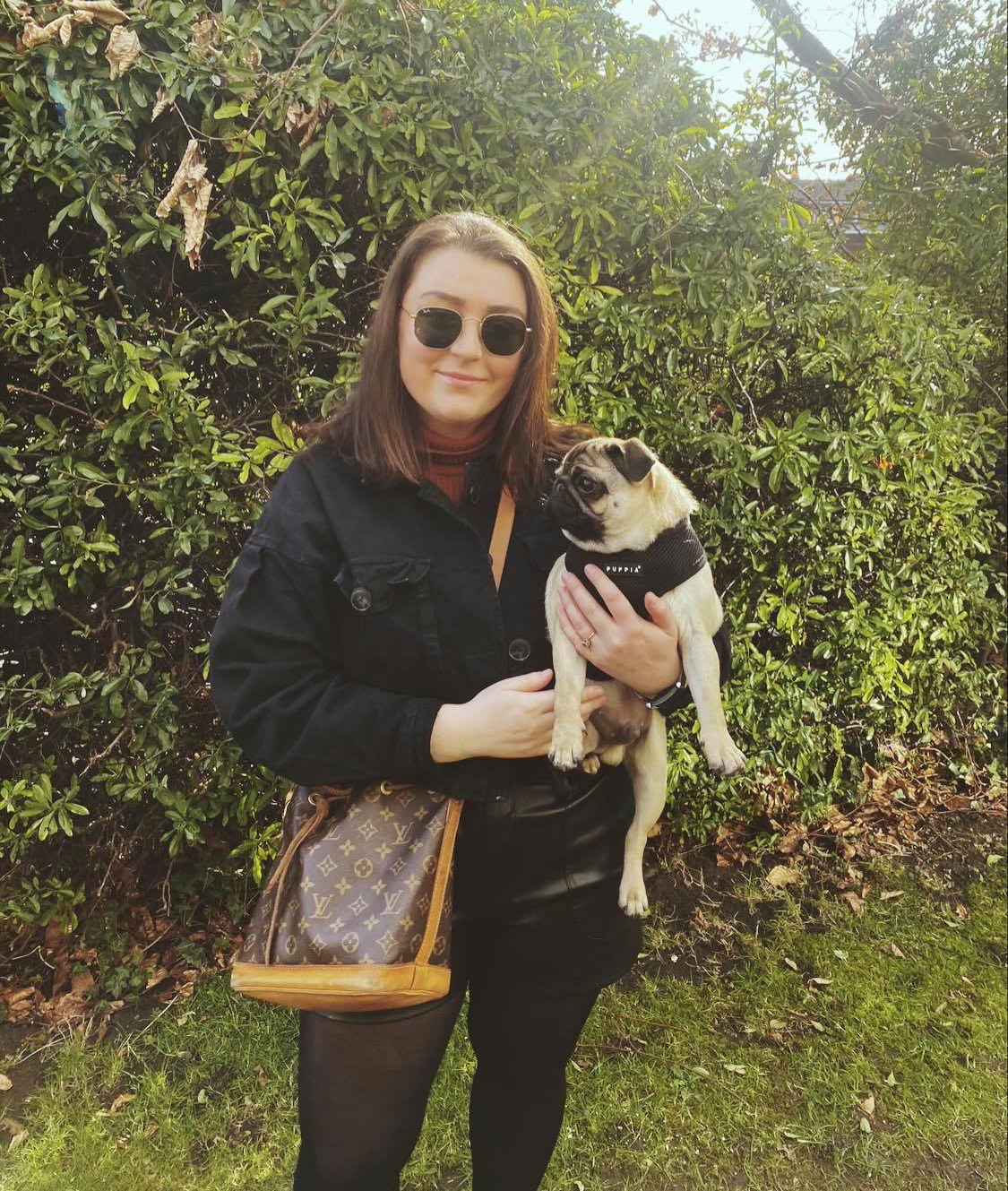 Annie is Livingetc's Deputy Ecommerce Editor, and with a penchant for shopping and four years of ecommerce experience in her cart, she's more than equipped to advise when it comes to exactly the home decor you need to buy for your home. With a particular love of home fragrance, she always ensures her interiors emanate a luxurious scent to match her bijou residence. Annie and her team work to provide you with the best in-class content, whether you are searching for fluffy towels for your bathroom, clever drawer organizers for your kitchen or even a new dinnerware set for when guests come to dine. Whatever the season — or the latest trend — Annie and her team work to cover events for Livingetc, whether that be holidays or sale events, spanning Mother's Day to Black Friday.
Annie's knowledge has been sprawled across several homes websites, including Real Homes, Ideal Home, Homes & Gardens and Gardeningetc. She has also injected her ecommerce skills into the titles of Woman & Home and Country & Townhouse.
Annie lives in South East London in a sizeable two-bed apartment with her husband-to-be and her Pug called Doug. Annie's space, though surprisingly substantial, lacks storage space meaning that she's always on the lookout for things to buy to maximize space at home. She's currently redecorating this space whilst on a budget, and loves discovering a dupe or DIYing something to look triple its price tag. Next on her list of things to do at home are DIY crittal-style doors leading from her living room to her hallway.
You can follow Annie's home Instagram account at @athome.withannie.