This 'secret' storage hack is the best way to disguise your home's most dated feature
This clever storage idea turned a living room's awkward leftover niche into a magical feature for this family home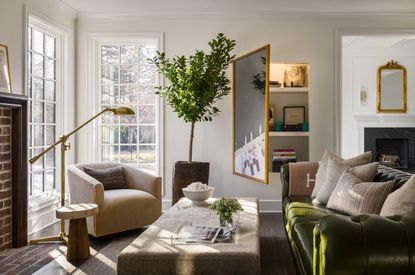 (Image credit: Nate Sheets. Design: Kobel + Co Interiors)
The Livingetc Newsletter
For style leaders and design lovers.
Thank you for signing up to LivingEtc. You will receive a verification email shortly.
There was a problem. Please refresh the page and try again.
In such a relatively short period, TVs have completely transformed. In the last 20 years, our home's television sets have fundamentally changed shape. What were once huge square blocks are now wafer-thin rectangles, and by in large, our homes have easily adapted. However, if you (or a previous owner) adopted wall-mounted TVs early on, before they became quite as streamlined as they are today, you may be left with an architectural reminder of what came before.
In the living room of this family home, this presence was felt more than most. 'This particular recess was a 90s remnant,' explains interior designer Mallory Robins, co-founder of Kobel + Co Interiors, 'it was a large carve-out for the old box TV and media components.'
While closing up an old TV niche is easy enough, the eventual outcome for this space is the perfect example of how to turn lemons into lemonade, enhancing this room and providing extra living room storage. 'Although they had already updated to a more modern TV, the homeowner was actively using this space to store family games, and felt this was a critical storage need to maintain in their renovation,' Mallory explains. The interior designers' solution to this awkward niche? Turning it into hidden storage, concealed behind hinged artwork. Here's how they did it.
Hugh is Livingetc.com's deputy editor, and an experienced homes and property journalist. He spoke to this interior designer to learn the secrets of this hidden storage hack, and is helping you to figure out the best way to approach this project yourself using his DIY skills.
How to create this hidden storage hack
A wall niche doesn't always mean an eyesore, but for this space, it meant that the space could be retained for useful storage, rather than just another ledge for decorative objects. It's the ideal clutter-hider.
'Rather than keep the space visible and highlight the 90s architecture, we chose instead to capitalize on the majority of the space, closing up only a small portion at the bottom with drywall, and covering what remained with an oversized piece of art,' Mallory explains.
It introduces something a little bit magical to the space - a secret door that kids will enjoy and that will undoubtedly be a talking point when entertaining guests in this room. But, how easy is it to achieve?
As Mallory explains, the living room art, which is a photograph by Natalie Obradovich, had to be 'specially framed to receive concealed hinges.' The challenge comes in matching the right type of frame to the right type of hinge, and finding a way to attach the hinge, but it's not impossible. You may need to retrofit a little extra onto the rear of the frame if you're DIYing to screw the hinge into, or you may want to look at a way to add the hinge to the frame with adhesive.
Regardless, keep in mind the weight of the frame you choose. The heavier the frame and artwork, the riskier the installation without using plenty of concealed hinges to bear the weight.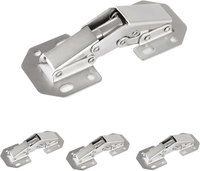 Hidden hinges for cabinet doors, Amazon
These hinges attach on the inside, allowing the hinged door (or frame in this instance) to sit completely flat. However, you'll need to play around to work out the best way to attach to your specific frame.
The beauty of the hidden hinge is that it can't be seen from the exterior. 'The art sits flush against the wall when closed so that the casual observer is none the wiser,' Mallory explains.
Instead of a handle, or trying to wrap your fingers awkwardly around the frame to open the hidden door each time, install it with the right mechanism fitted. 'A touch latch mechanism now allows the family easy access to their games and records,' Mallory explains. This means, when you push on one side of the frame, the secret door will open, and when you push it back against the touch mechanism, it will close again.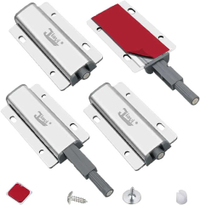 For style leaders and design lovers.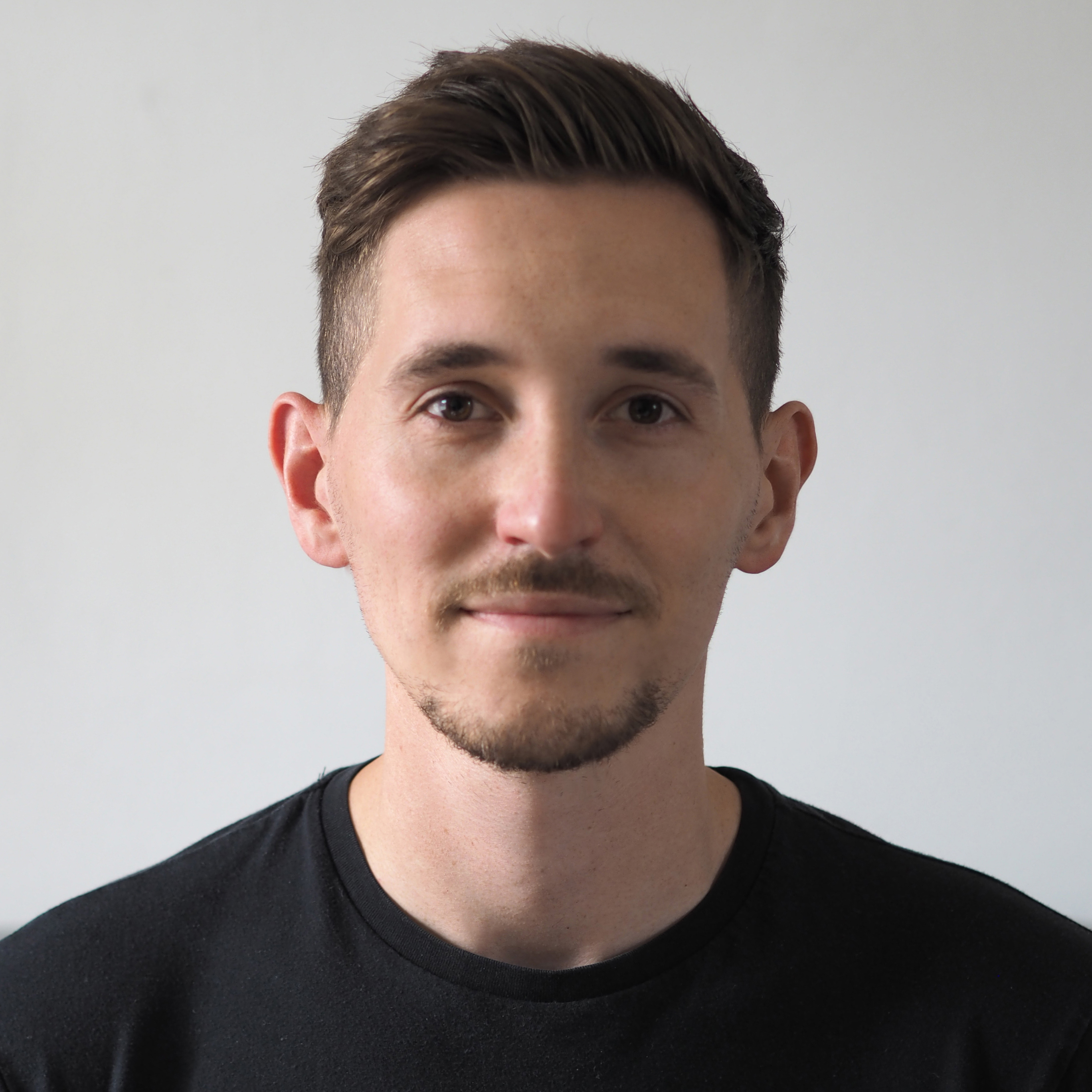 Hugh is the Deputy Editor of Livingetc.com. From working on a number of home, design and property publications and websites, including Grand Designs, ICON and specialist kitchen and bathroom magazines, Hugh has developed a passion for modern architecture, impactful interiors and green homes. Whether moonlighting as an interior decorator for private clients or renovating the Victorian terrace in Essex where he lives (DIYing as much of the work as possible), you'll find that Hugh has an overarching fondness for luxurious minimalism, abstract shapes and all things beige. He's just finished a kitchen and garden renovation, and has eyes set on a bathroom makeover for 2023.