I tried this minimalist way of making a bed that interior designers love – it's the antidote to fussy, over-dressed bedrooms
This easy idea for styling your bed is less fussy and super easy to do - but are there any drawbacks?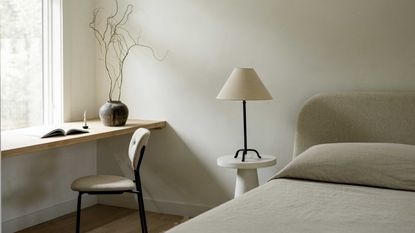 (Image credit: Madeline Harper. Design: Emily Lauren Interiors )
The Livingetc Newsletter
For style leaders and design lovers.
Thank you for signing up to LivingEtc. You will receive a verification email shortly.
There was a problem. Please refresh the page and try again.
One of the best things you can do for yourself is make your bed everyday when you wake up. It's a small act of self care – and when you come to clamber into bed at the end of a particularly taxing day, it's something you'll thank yourself for.
However, if your version of a made bed includes 15 throw pillows, a bedspread, comforter and coverlet, that 5 minute task can become a lot more of an ordeal.
That's one of the reasons I like the minimalist bed styling trend that interior designers are using for cool modern bedrooms, but of course it's not the only reason. Not only does it create a clean, minimal aesthetic that's an antidote to over-dressed, impractical beds, but it's a styling idea that helps your bed look better in between linen washes, when sheets and pillowcases start to become a little too creased and lived-in. Plus, you don't have to worry about the perfect plump on your pillows everyday.
The idea is a simple one in theory – you completely cover your bed and pillows with a lightweight coverlet or bedspread for a uniform look. But is it easy to make look good? And are there any drawbacks to this minimalist style? I asked an interior designer to find out.
Luke is a design writer, stylist and award-winning blogger who specializes in luxury interiors. For this article, he tried out a minimalist bed styling trend that interior designers are using to dress modern bedrooms.
What kind of bedrooms does this bed styling trend suit?
'I refer to this style as one-piece bedding,' interior designer Emily Brown, founder of Emily Lauren Interiors, tells me, 'and I think it can translate to any style. We like to use linen coverlets in modern and minimal bedrooms. You can also use one-piece bedding in traditional and formal bedrooms by using quilts or matelassé coverlets with a shorter drape a few inches above the floor.'
As an interior design trend, it's a way of making the bed that's most favored in minimalist and modern rustic decor schemes – think limewash walls in soft, warm neutrals and textured linens. However, it's a trend that's about more than just copy and pasting a particular aesthetic, it's about how it makes a bedroom feel. 'The clean lines of the folds paired with the texture and extra long drape of linen create a very dreamy and calm atmosphere,' Emily explains.
'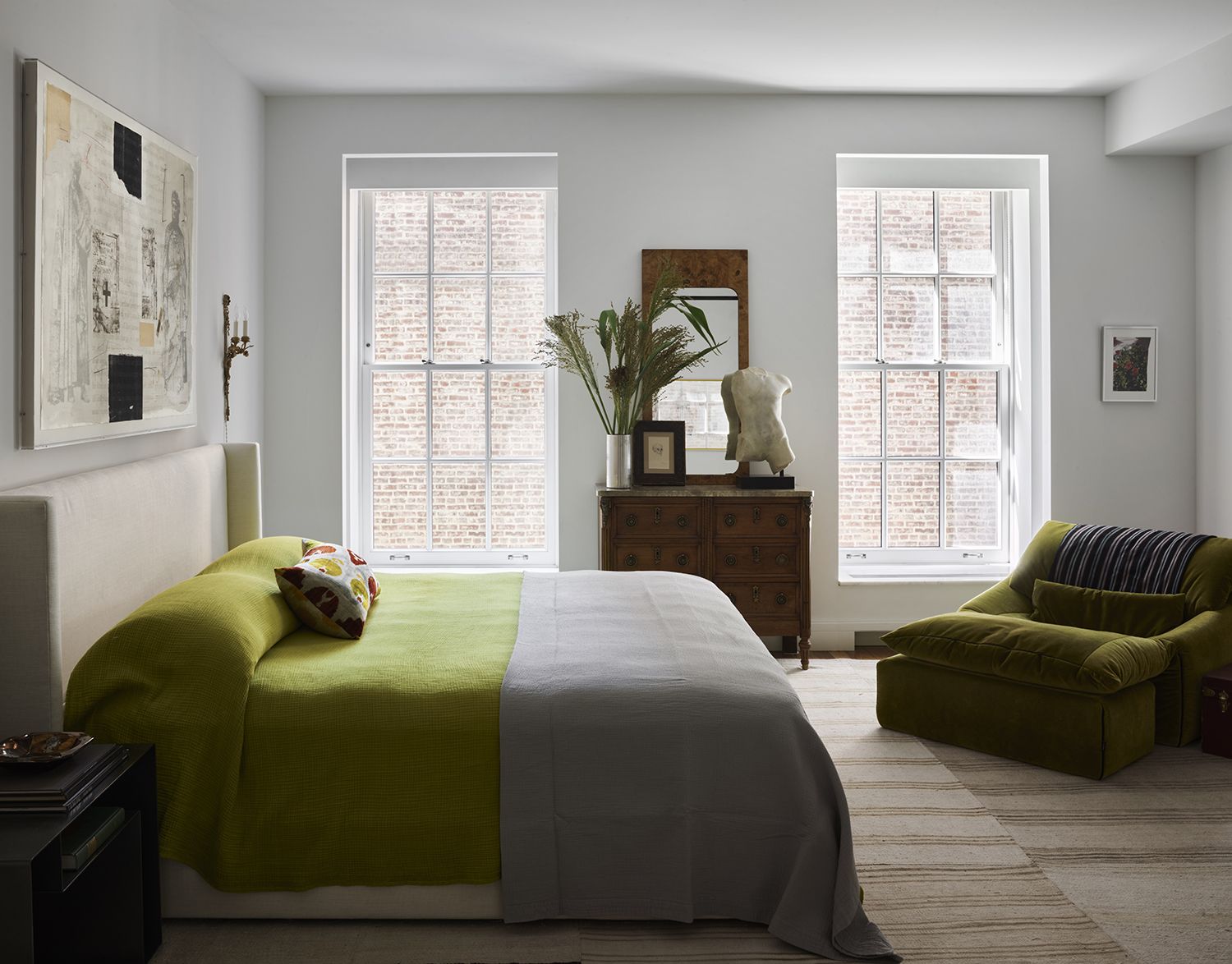 Of course, there's the practical aspects to consider, too. It's a great option for dressing the bed coming into summer, where bulky bedspreads are going to lead to overheating on warmer evenings. 'We love using this bedding during the summer season and in climates where you don't need the extra warmth,' Emily says. 'Plus, it's quick and easy to make your bed in the morning. Gone are the days of fussy throw pillows!'
Are there any tricks to styling a bed in this way?
Before I set about trying this way of how to style a bed, I needed to know if there were any tricks to make my "one-piece bedding" look good.
'The trick to getting the pretty pleats on the side is to tuck 4-6" under your pillow with a clean fold,' Emily advises. 'To achieve this, make sure your coverlet is extra long in length so it will drape the same distance at the end of your bed as it does on the sides of the bed.'
With a good-sized coverlet in hand, I set about trying out this style trend, and I will say, it was quick and easy, but there were a few things that needed ironing out my first time around.
Because the type of coverlet you're using for this bed styling idea is much lighter, it's prone to showing any lumps and bumps underneath. If you're styling it with a duvet, that means you'll need to smooth it out properly before covering with your coverlet.
I also found that it's a style that works better if you have good, full pillows on your bed to create a pleasing silhouette. You want your pillows to meet with the edges of the bed, but if you create a space in between pillows, it creates a dip that's less visually appealing. This also means you might struggle to dress your bed in this way if you've got a larger size mattress like a Queen bed without pillows sized up to match.

Are there any drawbacks to this minimal style?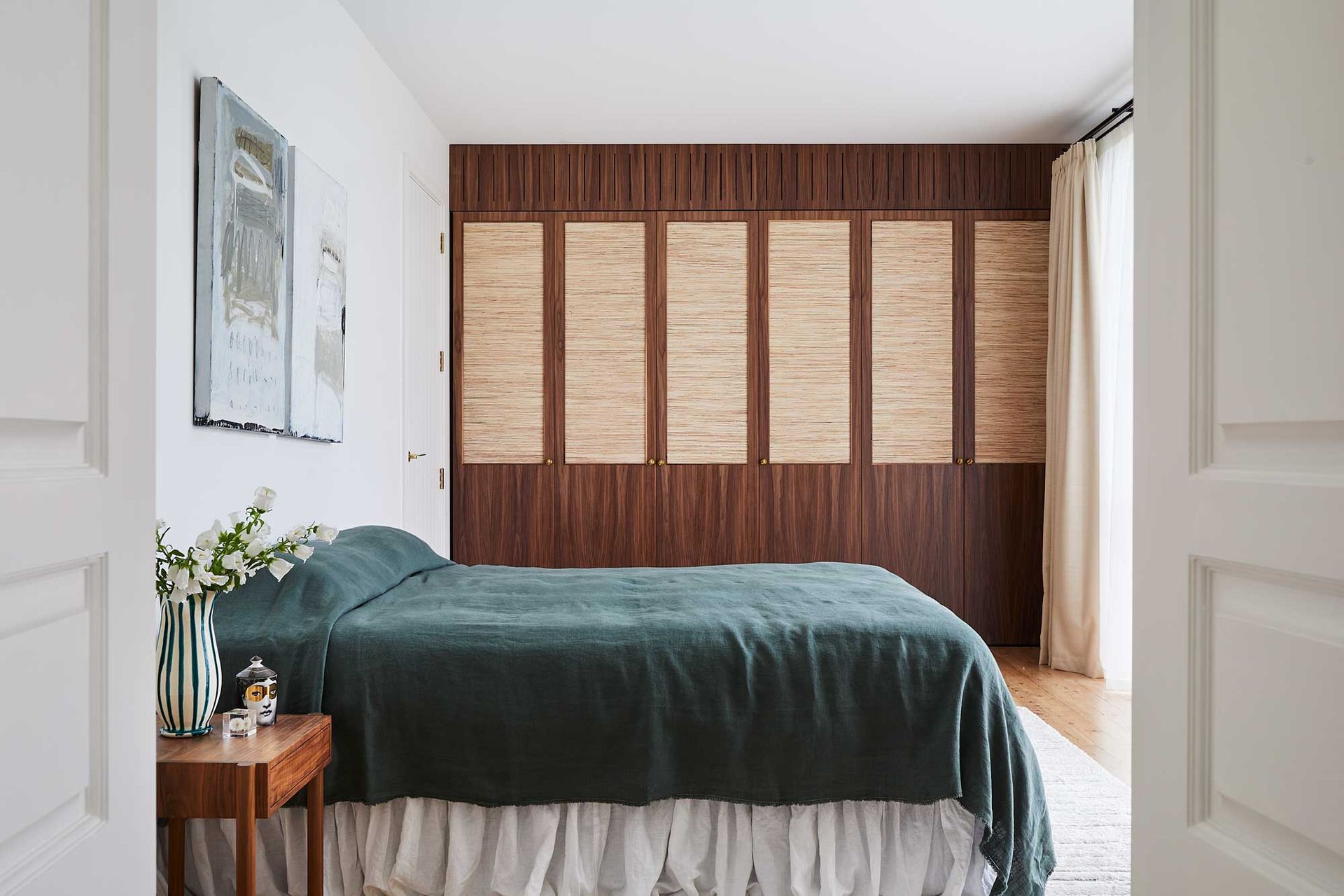 Of course, this bedroom trend isn't for everyone, and some detractors of the "one-piece bedding" trend will point out some flaws in the idea.
'There are a few things to consider depending on your lifestyle,' Emily agrees. 'If you have pets, this could be a dust or fur collector, and depending on how oversized you go, your cat may claw at the excess fabric.' Styling the bed with an overly long coverlet may also present a trip hazard, too.
Because of the scale of the blanket needed, it can also be a bit unwieldly, both when dressing the bed and when it comes time for laundry. 'The coverlet is much larger than a standard duvet size and can be tricky to fold up or wash in a machine, but it's still doable,' Emily says. 'After all, these coverlets are usually lightweight, which is a nice break from bulky duvet inserts.'
3 of the best coverlets for the trend
Budget: Nate Berkus Home cotton weave throw
This design from Nate Berkus' new Amazon collection is the perfect color and texture to embrace this trend, and is yours for less than $50
Mid: Linen flat sheet, Piglet in Bed
At $99, this linen cotton throw is an affordable luxury. It has a natural crinkle that will bring an interesting texture to your bed.
For style leaders and design lovers.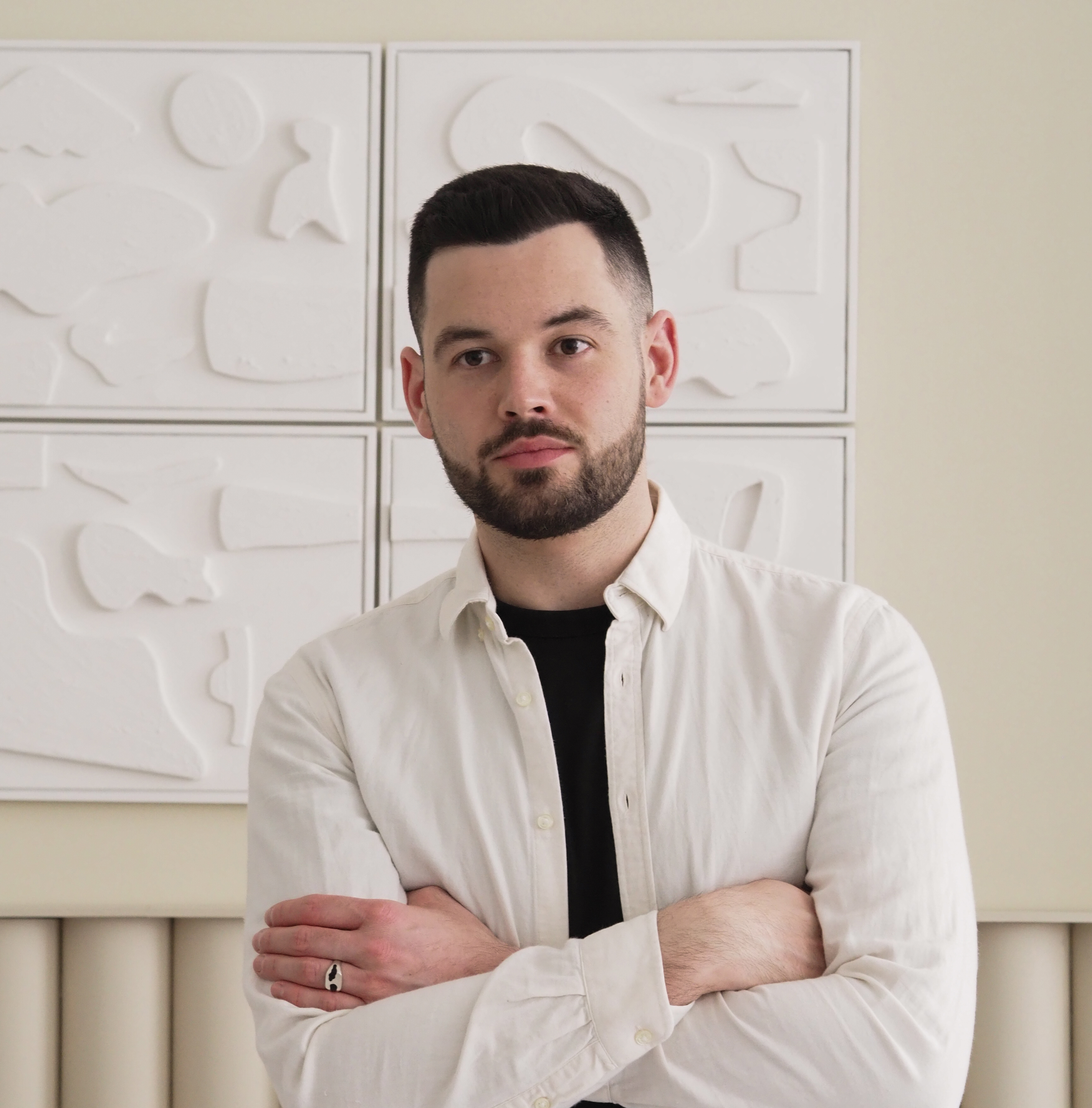 Luke Arthur Wells is a freelance design writer, award-winning interiors blogger and stylist, known for neutral, textural spaces with a luxury twist. He's worked with some of the UK's top design brands, counting the likes of Tom Dixon Studio as regular collaborators and his work has been featured in print and online in publications ranging from Domino Magazine to The Sunday Times. He's a hands-on type of interiors expert too, contributing practical renovation advice and DIY tutorials to a number of magazines, as well as to his own readers and followers via his blog and social media. He might currently be renovating a small Victorian house in England, but he dreams of light, spacious, neutral homes on the West Coast.