4 window treatments that people with the most chic homes are choosing right now, according to interior designers
This is how designers are using new and tried-and-trusted ways to dress windows, in line with the biggest trends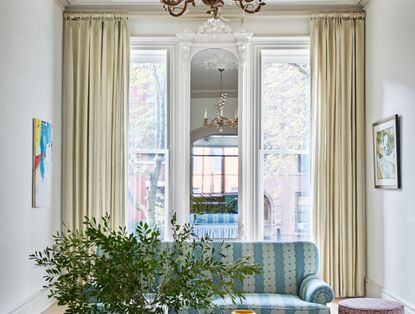 (Image credit: Wovn Home)
The Livingetc Newsletter
For style leaders and design lovers.
Thank you for signing up to LivingEtc. You will receive a verification email shortly.
There was a problem. Please refresh the page and try again.
Like art, windows require framing. Curtains are one of the most important elements of a room, that make or break a design. Strong, well-considered drapery goes a long way in elevating your style and pulling together a cohesive room.
There are an overwhelming number of options out there when it comes to window treatments. Although we are thrilled that brands are finally giving us the options we are craving, it can be difficult to know what options are best. There are so many modern window treatment ideas we want to try, but with only so many windows we are restricted on choice. However, after hearing from these designers about their favorite curtain trends we have a renewed sense of excitement and direction.
Discover new ways to dress your windows and experiment with new styles and fabrics to update up any room.
1. Roman shades
Blinds are nothing new, but Roman shades are a revamped version that designers love.
'Roman shades are a tried and true window treatment,' says interior designer Sarah Marks, 'but you can create a unique look when playing with details. For example, I love adding a bold, colorful micro welt to a Roman shade. This small detail can create depth and interest while keeping a simple and chic feel.'
'The Roman shade in this apartment is functional and adorable with its playful insect print. To elevate the look, we added multicolor tassels on the leading edge for a decorative touch of vibrancy in the color palette that wasn't overpowering,' says designer Joshua Smith about his project displayed above.
The possibilities really are endless, especially with the variety of fabric and pattern choices. You are really able to make this trend your own by personalizing intricate details. The classic design also allows you to be more playful with pattern and color. They are also a great kitchen window treatment idea.
'When you're working with a pattern that's busier, fold the fabric and imagine it as a stacked curtain panel. What you get is a lot of movement and color without being overwhelmed by the pattern. If you were to use the same pattern for a Roman shade, you'd see the full pattern in a bold and dramatic way you may not want for the space,' advises Joshua.
2. Sheer curtains
Sheer curtains are having a moment, and it's hardly surprising when you see the effect they can have on a room. Their fine nature and the soft light they allow into your room make them the perfect way to add a window treatment to a delicate room. They don't command your attention or overwhelm the space, they gently compliment the rest of your design, making them a great living room curtain idea.
'Sheers are so amazing because they give us the ability to add verticality and drapery without feeling heavy or weighing down a room,' says Joshua. 'They bring a softness to very hard lines of architecture and allow light to still filter in while providing privacy. We want all the light to come in during summer!'
You can also use sheer curtains to play around with layering to create unique combinations of colors and textures.
3. Drapery
Drapery is timeless, and when you are investing in custom-made curtains you want to ensure the design stands the test of time. Whilst current trends favor an oversized heavy slouch, the classic drape will forever be a staple.
'Personally, I love a fuller curtain so I add a little extra on to the drop,' says the textile designer Tori Murphy. 'A little pooling of fabric will create a more luxurious feel. They are elegant, soft, luxurious, and visually make a dramatic impact,' she explains.
From a practical perspective, heavy-draped curtains are a clever choice. In winter they keep your home toasty by stopping the cold draught and in summer they keep your home cool by blocking out the hot sun. It is essential to remember this when you are trying to keep your bed cool in this heatwave.
'Layered drapery is a great solution for the summer and year-round,' says Davina Ogilvie, founder of Wovn Home. 'Using sheer panels combined with thicker panels is a wonderful way to achieve flexibility with both privacy and light. There is something so ephemeral about subtly filtered light shining through sheer curtains on a bright summer day.'
Well-executed drapery can be incredibly striking, particularly in a room where they are given the opportunity to take center stage. Layering provides extra options meaning they can be made to work anywhere.
4. Frill and trim
Window treatments give you the opportunity to have a little fun and add some personality to your space. Designers love customizing fabrics with frills and trim to give them a unique appeal.
'Vibrant color trim along with unique trim placement is another way to brighten up a room for the summer season,' says Davina. 'While trim on leading edges of curtains is a go-to for added detail, trim can also be used to tie bows or make creative details like Greek key corners on a Roman shade.'
We love how this simple touch can completely alter the look of your windows and add something new to your room. Whether you are a big fan of minimaluxe or prefer a more vibrant aesthetic the possibilities really are endless. Embrace an alternative look and get creative with it.
'Fun new trends emerging are specialty shaped valances and roman shades - everything from scallop edge hemlines to saw tooth details. These create a unique look and additional interest in a room,' says Davina.
There has never been a better time to redo your curtains, window treatments have never been so fun!
For style leaders and design lovers.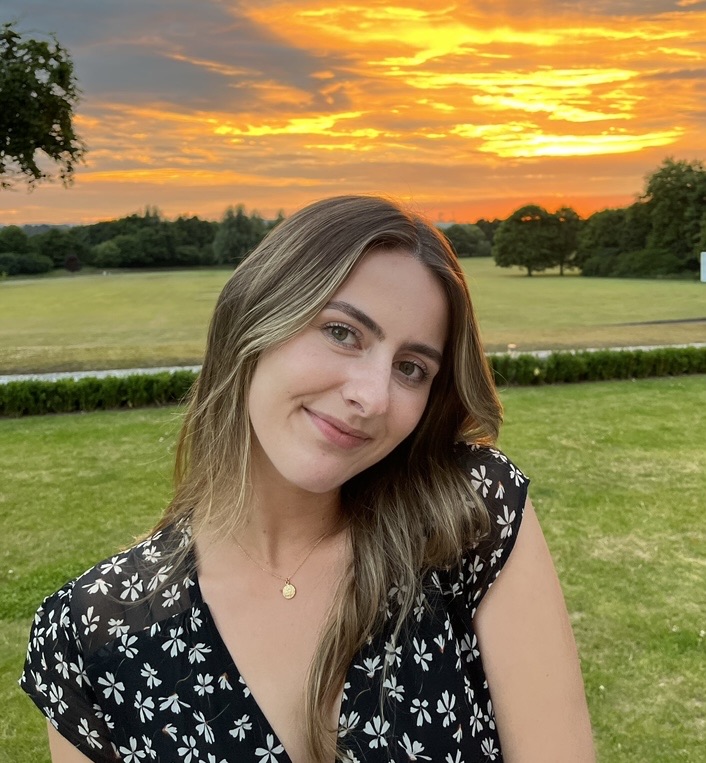 Amy recently completed an MA in Magazine Journalism at City, University of London, with experience writing for Women's lifestyle publications across arts, culture, and beauty. She has a particular love for the minimalist aesthetic mixed with mid-century furniture, especially combining unique vintage finds with more modern pieces. Her previous work in luxury jewellery has given her a keen eye for beautiful things and clever design, that plays into her love of interiors. As a result, Amy will often be heard justifying homeware purchases as 'an investment', wise words to live by.