Outdoor pendant lights are the decor glow-up every backyard needs – these are the best ways to hang one
Introducing an outdoor pendant light can create a perfectly intimate ambience for your backyard once the sun goes down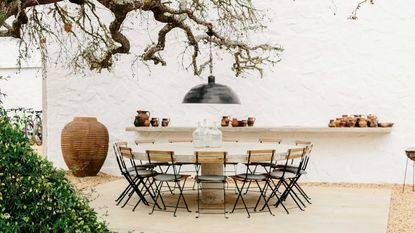 (Image credit: Alex Reyto)
The Livingetc Newsletter
For style leaders and design lovers.
Thank you for signing up to LivingEtc. You will receive a verification email shortly.
There was a problem. Please refresh the page and try again.
Good lighting is the secret to giving your backyard ambience come nightfall, but there are different considerations when it comes to lighting outdoors. For one, you're much more limited in how you can light overhead, however, that's not to say that outdoor pendant light can't be introduced into your scheme.
'Patios are now our outdoor lounges where we can sit and socialize with friends and family well into the evening,' explains Piero De Marchis, director of Detail Lighting, 'and al fresco eating areas are our outdoor dining rooms. Both require subtle, intimate lighting that relaxes guests and encourages conversation.'
As part of your backyard's overall lighting scheme, what role can an outdoor pendant play, then? 'Thoughtful pendant lights and ceiling lighting can illuminate faces and table settings,' Piero adds. But more than that, introducing a pendant light almost acts as a way to bring a "ceiling" to your outdoor space both day and night. In interior design, pendants can ground spaces and help you to zone them - creating a physical representation that helps set the center of an area, especially useful when dealing with something like an outdoor dining table.
It's also the sort of detail that will elicit delight from guests, and one of the great joys of a good backyard space is being able to entertain outdoors.
So, now that you're convinced of the magic of outdoor pendant lighting, how can you actually introduce one into your backyard's social spaces?
Luke is a design writer and award-winning blogger, specializing in luxury interiors. Here, he looks at the trend for pendant lighting in outdoor spaces.
1. From a pergola
Pergolas and outdoor shelters are perhaps more designed for daytime use, sheltering you from the harsh sun, or inclement weather. 'Shade is so important when it comes to outdoor entertaining, so create it for your guests outside your home with a nice pergola or canopy,' explains interior designer Breegan Jane, however, it also introduces a way to hang a pendant light for when the sun goes down.
Fixing your cables to a pergola is an easy way to get a pendant light in the right position to drop over an outdoor dining table. If you have a timber pergola, you can affix it easily with wire clips, but some modern pergolas even contain discreet casing for wires to make hanging a pendant light even sleeker. It may be a bit of extra work and expense, but a pergola might be worth it for its nighttime qualities alone. 'Lighting does wonders for setting the mood and extending the length of time you can keep the party going after the sun sets,' Breegan says.
2. From a back porch
A front or back porch is probably the simplest and easiest place to install a pendant light, as you can use your home's electricity without having to run cables across your yard.
It's important to consider how high you position an outdoor pendant light, following design rules used inside the home, too, especially over an outdoor dining table. 'I like the bottom of a fixture to hit approximately 34" above the surface of the dining table,' interior designer Mead Quin, explains. 'It is important that it hangs close enough to create intimacy between and around the dining experience.'
3. From a tree
You could also make use of large, mature trees in your backyard to hang a pendant light from - a novel outdoor tree lighting idea that can really add some magic to your space.
If you're looking to introduce a wired-in pendant light, the challenge is disguising the cabling so that it isn't noticeable as it snakes up your tree's trunk and onto the branch hanging over your dining table. Making sure you select the right color wire is a good place to start.
The desired effect is something like this amazing outdoor dining area at a home in Portugal. 'It's wired into the tree in a way where you can't even see the wires,' explains Pedro do Carmo Costa, the owner of this property, Casa Da Volta. The resulting design feels whimsical - a true crossover of interior style into an outdoor space.
What's better, a wired-in or wireless outdoor pendant?
When it comes to modern garden lighting, wired-in designs tend to be a more practical choice, as it gives you more control than the likes of solar outdoor lighting. Creating a switch by your home's backdoor is an ideal way to control outdoor lights, and a pendant light is no different.
However, if you're working to a budget, or looking to illuminate an area of your backyard that hasn't got electricity running to it, there are options you can make use of to bring a pendant light to your space.
Using a rechargeable outdoor bulb isn't always ideal as you'll need to remove it and recharge it regularly, but it is a viable choice. Likewise, a solar-powered bulb might not be the brightest of sources, but it can still bring some ambiance to your outdoor space.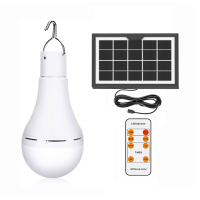 The best outdoor pendant lights to nail the trend
For style leaders and design lovers.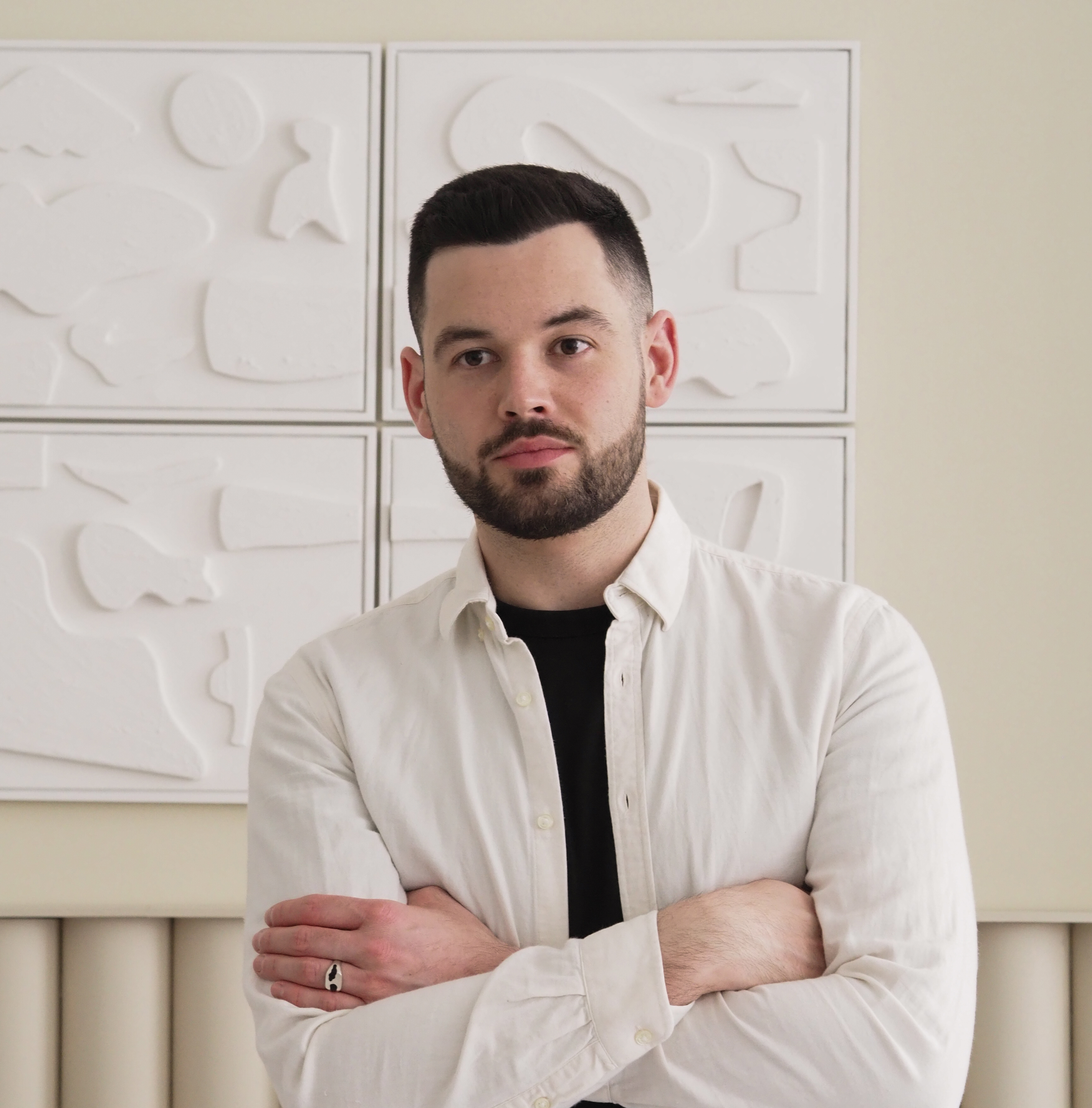 Luke Arthur Wells is a freelance design writer, award-winning interiors blogger and stylist, known for neutral, textural spaces with a luxury twist. He's worked with some of the UK's top design brands, counting the likes of Tom Dixon Studio as regular collaborators and his work has been featured in print and online in publications ranging from Domino Magazine to The Sunday Times. He's a hands-on type of interiors expert too, contributing practical renovation advice and DIY tutorials to a number of magazines, as well as to his own readers and followers via his blog and social media. He might currently be renovating a small Victorian house in England, but he dreams of light, spacious, neutral homes on the West Coast.