5 ideas for using LED lighting in a kitchen that make me regret not including it in my own remodel
LED lighting can be the interesting accent detail that turns an everyday kitchen into something amazing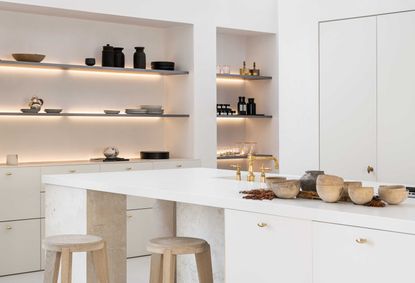 (Image credit: Manolo Langis. Design: Mandy Graham)
The Livingetc Newsletter
For style leaders and design lovers.
Thank you for signing up to LivingEtc. You will receive a verification email shortly.
There was a problem. Please refresh the page and try again.
Including LED lighting into your kitchen is the ultimate finishing touch for a space. During the daytime, it's a feature that's unassuming - something you'd only notice if you really pay attention, while at night it makes your kitchen come alive. This makes them a surprisingly minimalist choice for your kitchen, too, forgoing fussy fixtures and fittings and create a soft glow.
Recessed LED light strips make for great accent lighting in a kitchen, but they can be functional, too. 'LEDs under the upper cabinetry are great for task lighting and, from an aesthetic standpoint, work well to highlight the countertop and backsplash,' explains Philip J. Consalvo, architect and principal of PJCArchitecture. As useful and practical as that may be, it's not the sort of design detail that gets the blood pumping.
However, there are super creative ways to utilize LED lighting strips that will do just that. This type of kitchen lighting is a shortcut to highlighting your favorite thing about your space, whether its your island, your open shelving, or even the architecture. Here's 5 ideas that prove just that, and make me wish that I'd installed it in my own kitchen.
Luke is a design writer and award-winning blogger who specializes in luxury design. Here, he's picked 5 of his favorite ways to introduce modern and minimalist LED lighting into a kitchen.
1. Highlight a kitchen island
Installing LED lighting underneath the overhang of a kitchen island is a no-brainer. It's out of view during the day, but at night is the sort of accent lighting that brings wow-actor to the space.
It's also a way to shed a little light on what can be a dark, shadowy spot. 'It makes a huge impact, spotlighting an area that would otherwise be in shadow by the countertop overhang,' says Ellen Schott, Senior Kitchen Designer at Bakes & Kropp.
The designer used the idea in this kitchen not only to highlight the kitchen island, but also make sure the finer details don't get lost. 'The built-in lighting is a decorative accent that highlights the angled walnut pieces and polished nickel bands within the custom island's back panel,' explains Ellen. 'The LED strips also relate well to the under-cabinet lighting on the perimeter upper cabinets to tie the design-driven elements of the kitchen together.
2. Accent the beauty of materials
Implementing LED lighting is a great way to bring focus to something special, and used in combination with the right materials, it can really highlight your kitchen's natural qualities.
For architect Dieter Vander Velpen, LED lighting is a trick to make sure the right elements are pulling focus. 'Indirect LED is a signature detail we implement in almost every one of our projects to call attention to the material,' he explains.
In this minimalist kitchen, strip lighting has been installed into the quartz backsplash, washing the natural stone over with a soft, diffused light. 'On one hand it's practical to have more lighting of course,' Dieter says, 'and on the other hand it highlights the beauty and veining of the natural stone.'
3. Backlight shelving
Shelving is undoubtedly one of the most common ways in which LEDs are used in a kitchen, however, there isn't just one certain way to implement this. Installing LEDs on the top of shelves will provide accent lighting that highlights open shelving and brings a soft ambiance to the scheme, while lighting on the base of shelves can also offer some helpful task lighting for your kitchen surfaces.
However, this scheme created by interior designer Mandy Graham embraces the best of both worlds. By keeping a small recess behind the shelving and cabinets in this kitchen, LED lighting has been seamlessly hidden, while casting a glow both up and down. It's a trick that casts an ethereal glow over the space, while also bringing more dimension and depth to the walls of the kitchen.
4. Introduce into the architecture
If you're remodeling a kitchen, the opportunity may present itself to introduce architecture that you can incorporate into your kitchen lighting scheme.
For this project by PJCArchitecture, this emerged as lighting embedded into a minimalist tray ceiling, creating an effect like light creeping through cracks in the building. 'The cove lighting in the adjacent space creates a visual trick to make the ceilings appear higher than they actually are,' Philip J. Consalvo, principal of PJCArchitecture. 'They help set a mood, while the recessed lights in the higher ceiling provide general lighting in the space.'
The architect also introduced LED lighting around the back of the home bar, echoing the idea of the ceiling lighting. 'The bar light creates a glow within the cabinet, giving it depth, highlighting the stone and showcasing serve ware,' Philip adds.
5. Use LED strips to create ambient lighting
As well as accent lighting, LED lighting can make for effective ambient lighting as an alternative to downlights. 'By using LEDs, you can create linear lighting that gives smooth and even light,' explains interior designer Sabina Dontcheff of Kokema Design. 'They can help to underline perspective lines and make the space more architectural, and because of their small size they can be successfully embedded in any surface.'
It also provides a solution to awkward architecture, such as this apartment with a sloped ceiling. 'One of the challenges in this project was the lighting of the slopped ceiling,' Sabina explains. 'I combined LED lighting with swivel spotlights to improve the quality of light.'
For style leaders and design lovers.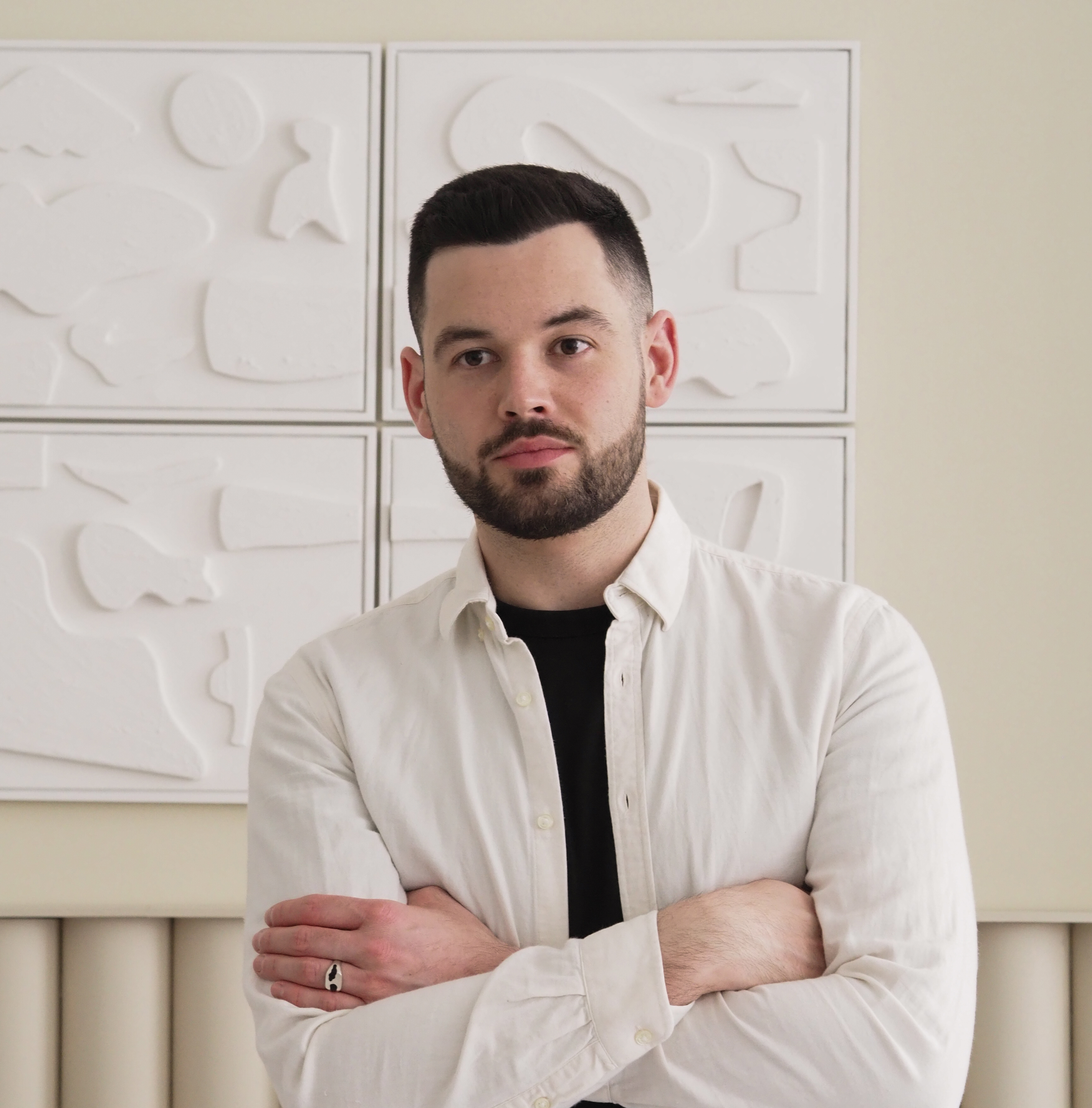 Luke Arthur Wells is a freelance design writer, award-winning interiors blogger and stylist, known for neutral, textural spaces with a luxury twist. He's worked with some of the UK's top design brands, counting the likes of Tom Dixon Studio as regular collaborators and his work has been featured in print and online in publications ranging from Domino Magazine to The Sunday Times. He's a hands-on type of interiors expert too, contributing practical renovation advice and DIY tutorials to a number of magazines, as well as to his own readers and followers via his blog and social media. He might currently be renovating a small Victorian house in England, but he dreams of light, spacious, neutral homes on the West Coast.