This often-overlooked room is having a design moment – I think it's the secret to making your home much more cheerful
Usually designed solely for practical use, there's so much scope to get creative with a laundry room. Interior designers give us their tips to turn them into 'jewel box' spaces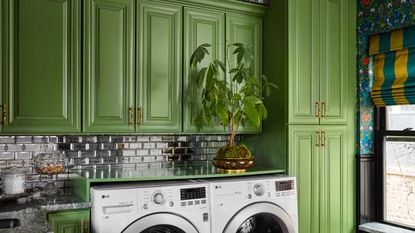 (Image credit: Dustin Halleck. Design: Crystal Blackshaw Interiors)
The Livingetc Newsletter
For style leaders and design lovers.
Thank you for signing up to LivingEtc. You will receive a verification email shortly.
There was a problem. Please refresh the page and try again.
When designing your home, you'll most likely lead with what are considered the most important spaces. The kitchen, bedroom, living room... the bathrooms and even the guest areas. You'll spend days scrolling through inspiration pictures, looking at colors and fabric samples, and ponder on what best seating to buy so that it's both chic and comfortable. And the laundry room? Surely that just needs to be functional, right?
Well, I'm here to tell you that the laundry room is now on designers' radars and once you read this you'll never look at it in the way same again.
Bold and luxurious, drum rolls please for the 'jewel box' laundry room. Once somewhat of an afterthought on our design list, we now see the potential to get creative and elevate the functionality to create a space you genuinely enjoy being in.
Interior designers who've mastered the balance of exquisite form and seamless function share their wisdom.
What is a 'jewel box' laundry room?
Laundry rooms are hardworking spaces. And the designs? Well, they get the work done. But given we actually spend time in there, why leave the style as an afterthought?
'I think laundry rooms are the perfect room in a home to do something 'extra special' in because they typically tend to be a purely utilitarian space that you do work in, store unsightly items in, but also a space that gets used almost daily so why not make it an experience that you look forward to seeing?' Crystal Blackshaw, owner and principal designer at Crystal Blackshaw Interiors, tells me.
As Crystal points out, the good news is that 'most laundry rooms are on the smaller side so investing in them aesthetically can oftentimes not be a huge expense and a speedier project.'
A good interior designer will treat every space of your home, no matter how small, with the same level of care and attention. The duo behind interior design practice Morgan Madison do just that, and for them even a small laundry room has the potential to be special.
'We believe that the magic of luxury interiors lies in the art of experience. With this in mind, we feel it is our responsibly to give proper attention and aesthetic to even ancillary spaces within a home such as the laundry room without sacrificing function for aesthetics,' partner and designer Jennifer Laouari tells me.
What makes these laundry rooms special?
Now let's get into the specifics. When we say jewel box look, we're talking wallcoverings, bold colors, statement lights, marble. It has wow factor yet it's cozy without losing on practicality.
For this gorgeous space at their Waters Edge Lake House Project the designers at Morgan Madison didn't shy away from drama. They think that just because a space is small, it doesn't mean it should shy away from being bold. 'We love working within the confines of small spaces and maxing out the drama. We never miss an opportunity to create impact, so with this laundry room, we made it as cozy, inviting, and moody as possible,' explains Jennifer.
In such a small space, attention to detail is crucial, as you're most likely to notice every nook and cranny. In this lake house laundry room, Jennifer tells us how much thought went into the smallest details, including the wall mural. 'The specific placement of the birds in flight was planned when we ordered the wallcovering as we were intent on celebrating the angled roof line we had to contend with. We designed the tree branch-inspired brass hardware for our nature-loving client.'
We asked Jennifer how the design studio mixed style with practicality. 'It was important to conceal the washer and dryer. We topped the laundry area with marble to provide a folding station and a place for guests to place their things. The bronze hanging rod was an obvious resolution to a guest suite that did not otherwise have closet space.' Oh yes did we mention that the laundry room is adjacent to the guest room, and doubles as extra space for their belongings? We love how this room ticks so many boxes without compromising style.
Crystal Blackshaw encourages you to think big. She tells us that when designing the jewel box laundry room for her clients, the inspiration stemmed from Chicago's Art Deco period, with an added twist. 'An eclectic space where materials, colors, and patterns don't necessarily match but all live in harmony with an underlying vintage Chicago vibe. The key is to go for it top to bottom and have a more is more approach.'
How do you create a jewel box laundry room?
If you've got this far, you're probably itching to rethink your laundry room. So where do you start? We asked Crystal about her approach designing this beautiful space to get us inspired and our creativity flowing.
The designer tells me she'll always start with the architecture of the room and explains how important details are. 'What helped this laundry room with its pizazz appeal is the details. The profile of the cabinets, the mix of materials (mirrored backsplash, marble floor, lacquered cabinets, marble countertops, brass fixtures and tin ceiling), they all have a role in the story.'
The green laundry room cabinets are the main characters, and they beautifully complement the flamboyant wallpaper. 'Together they take center stage and the rest of the elements become supporting characters,' says Crystal.
One last tip from the designer is to consider your household items on display and store them in new containers such as a bowl, tray, or vase. 'Looking at pretty things while you do laundry is surprisingly uplifting and easier to accomplish than you think.'
For style leaders and design lovers.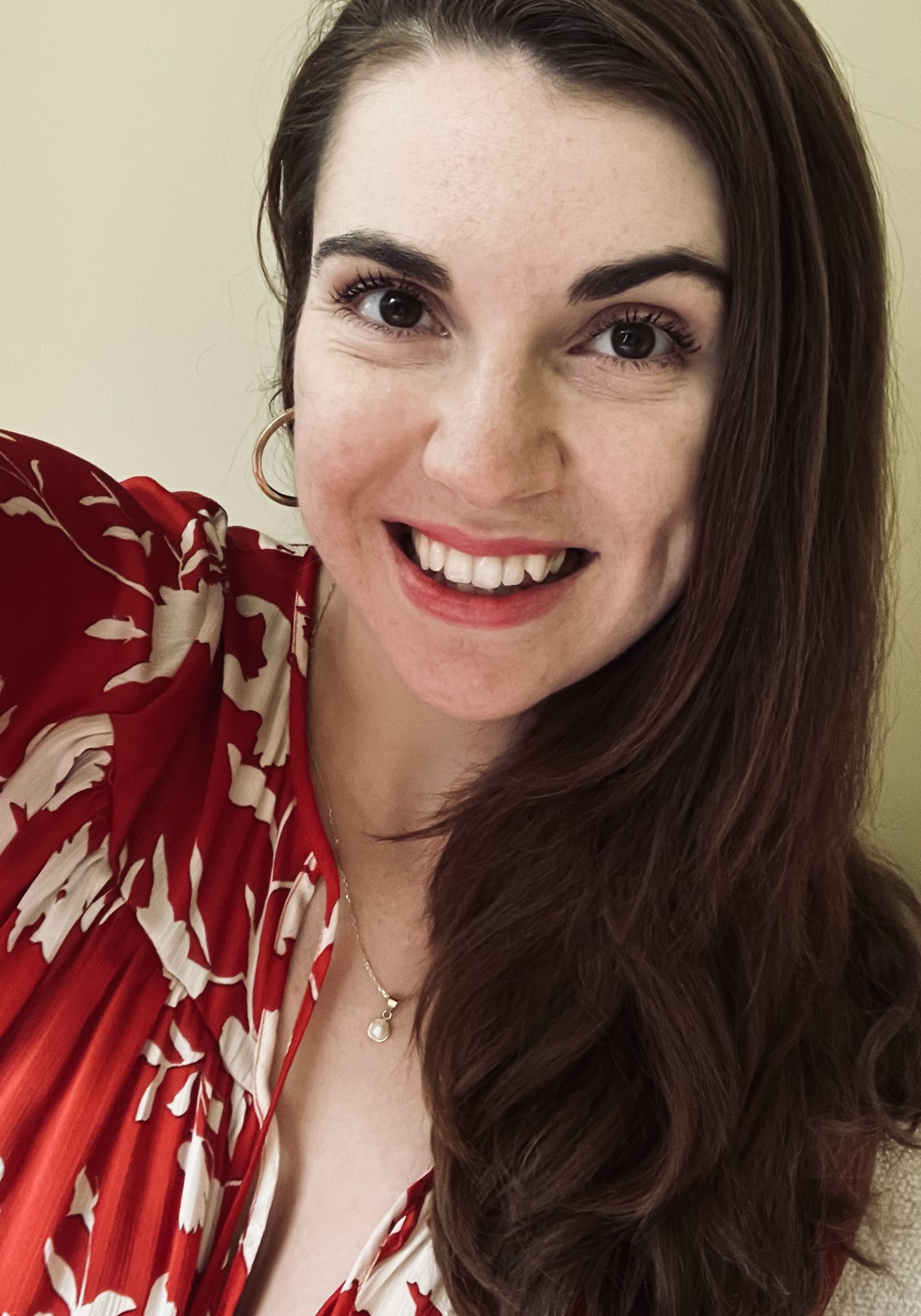 Raluca is Digital News Writer for Livingetc.com and passionate about all things interior and living beautifully. Coming from a background writing and styling shoots for fashion magazines such as Marie Claire Raluca's love for design started at a very young age when her family's favourite weekend activity was moving the furniture around the house 'for fun'. Always happiest in creative environments in her spare time she loves designing mindful spaces and doing colour consultations. She finds the best inspiration in art, nature, and the way we live, and thinks that a home should serve our mental and emotional wellbeing as well as our lifestyle.