5 front door tricks you always see on the most welcoming, cozy-looking houses
Coziness isn't just for interiors! These 5 ideas will make your front door feel like the start of a super-welcoming home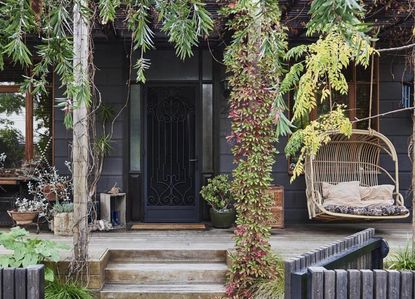 (Image credit: Lisa Cohen. Design: Kim Kneipp)
The Livingetc Newsletter
For style leaders and design lovers.
Thank you for signing up to LivingEtc. You will receive a verification email shortly.
There was a problem. Please refresh the page and try again.
Fall is officially here, which means it's time to cozy up our homes and create spaces that are primed and ready for an upcoming season of hibernation. You might think that coziness is only to be reserved for our interiors, but we like to think that coziness begins with the first impression of the home.
'No matter the circumstances, your front door area should never be neglected as they all have a special function they can serve,' says Kat Aul Cervoni. 'They are what greets you, your family, and guests upon arrival to your home. When working with a client to design this exterior area, I like to encourage elements that feel inviting, warm, and tidy. The sight of your front porch at the end of the day should prompt feelings of calm and happiness. It should pull you in, and beckon you home.'
Your front door and porch area need to work hard to bring that cozy feeling, ushering guests in from the cold and creating a warm welcome. To find out how best to bring coziness to this oft-overlooked exterior space, we've spoken to the design experts who share their tips on how best to get the cozy look.
1. Illuminate your front door
Lighting is the key to coziness, so light your front door and illuminate your front yard path to welcome you home. Just with our interior spaces, a layered lighting scheme is important, and lighting is especially crucial as night falls earlier as winter falls.
If you have a porch, a well-placed ceiling light can light the space from above, and give emphasis to your style of front door. 'Front yard lighting such as pendants, when suspended above a front door create a captivating focal point, casting a warm and inviting glow that welcomes you and your family home,' says Amos Goldreich of Amos Goldreich Architecture. A wall light is also nice touch that can be wired to a switch indoors, that will light your guests' face from straight on instead of above.
'A wall sconce or two next to the door to the indoors as well as an overhead light source further extend a porch's usability while also adding an inviting glow and feeling of safety,' says Kat Aul Cervoni, landscape designer and founder of Staghorn NYC and The Cultivation by Kat.
'Finally, a cluster of lanterns on the floor is perfect for coziness. Bringing that Thanksgiving feel to your home and warmth to your front door space. 'Floor-level lanterns positioned near the entrance add a touch of enchantment, casting soft, diffused light that guides guests with a subtle elegance,' adds Amos.
2. Paint your front door a cozy color
If you do one thing to shake up the front of your home and bring coziness, paint your front door in a color that makes you feel warm and welcome. Changing your front door color is such a quick fix that requires little time and paint, and can elevate the space and give your front of house a new lease of life.
For a cozy feel, think about those colors that make you feel safe and warm. From dark teals and olive greens that call to nature to deep browns, burgundy shades and wintry browns that carry an undertone of warming red.
3. Bring homeliness with the addition of potted plants
Add potted plants to your doorsteps to welcome guests into the home. Keep things seasonal so that you always have a burst of color and nature outside your front door, be it autumn leaves or bright spring flowers to bring a cheery atmosphere to your front yard.
'My number one accessory for any front door is a beautifully planted up container - or three if you have the space,' says Kat. 'I love arranging containers in little groupings with varying heights and widths to create a bit of dimension. Odd numbers look best when creating such a group. If space allows, I also love flanking a doorway with planters for a bit of lushness.'
4. Add porch seating if space allows
If you're lucky enough to have a porch, even if you only have a small porch, a dedicated seating area is a must to create a cozy and welcoming feel. A couple of the very best Adirondack chairs will do the trick if you want to create a log cabin feel, but a small bistro table with accompanying chairs can also ramp up the cozy factor.
'The design of this pair of chairs is a contemporary take on a classic design that aligns with the home's character which is centered around the use of traditional materials but in a modern expression,' says Greg Howe, architect at Searl Lamaster Howe. 'Their clean yet hefty forms are well-scaled for the porch. Their bold color, contrasted with the charred cedar wall behind, introduces an element of surprise and signals the entry as one walks up the wooded trail to the house.'
5. Don't forget the welcoming accessories for your front door
Finally, it's easy to forget those small details on your front door, like your front door number, knocker, handle and letterbox, but getting the perfect hardware spot on can bring a harmonious feel to your front of house that feels thoughtful, considered and welcoming.
Try and pick hardware that matches the period of your home. Brass will patina gracefully over time and bring a charm to your front door. The best front door hardware should match with coordinating hinges and thumb turns for a neat look that will be sure to welcome you home.
3 buys to add coziness to your front door
For style leaders and design lovers.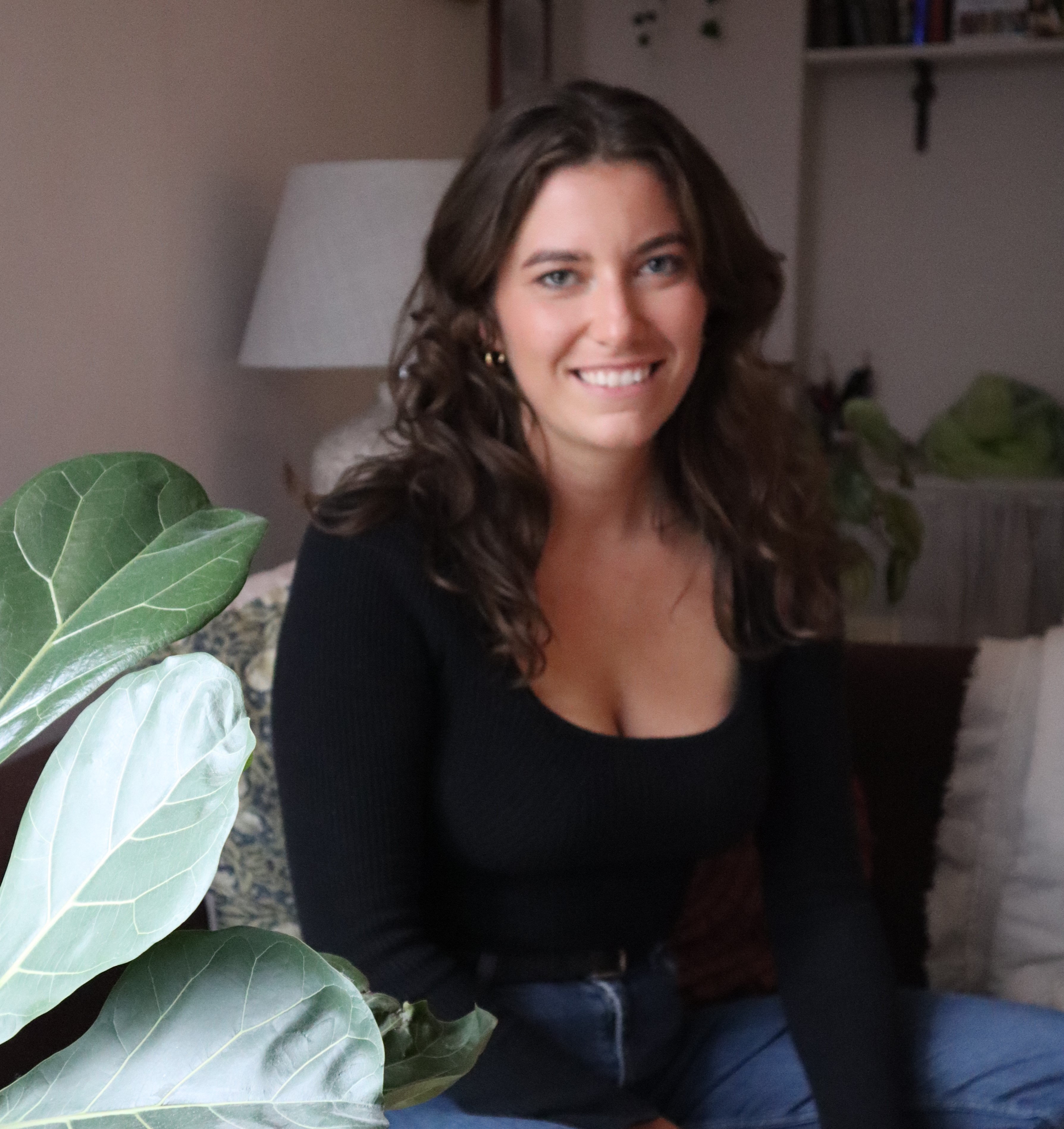 Livingetc content editor and design expert
Oonagh is a content editor at Livingetc.com. Previously, she worked on a London property title, producing long-read interiors features, style pages and conducting interviews with a range of famous faces from the UK interiors scene, from Kit Kemp to Robert Kime. In doing so, she has developed a keen interest in London's historical architecture and the city's distinct tastemakers paving the way in the world of interiors.