How to make your coffee table look good – the 5 golden rules interior designers always follow
There's a fine line between a well-curated coffee table and your decor looking chaotic. Here's how interior designers approach choosing and styling them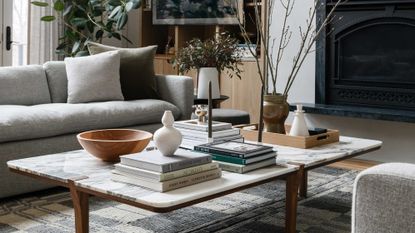 (Image credit: Yond Interiors)
The Livingetc Newsletter
For style leaders and design lovers.
Thank you for signing up to LivingEtc. You will receive a verification email shortly.
There was a problem. Please refresh the page and try again.
More than any other piece of furniture in your living room, the coffee table is a focal point. It's usually the centerpiece of your living room's layout, and what you spend your time looking at when you're sat on the couch.
It's a piece of furniture to invest in, but it's also worth spending time getting your coffee table decor right – and this can be tricky to do. You have to tread a fine line – a minimalist approach can easily feel empty, while if you're a little more maximalist, it can become cluttered very quickly. The right decor in the right combinations is the sweet spot, but this process can be mystifying.
So how do interior designers get it right? We asked some of our favorite designers for their advice on making a coffee table look good.
1. Make sure its in proportion
Before you get to the decor, you'll need to consider what makes for the best coffee table for your living room. For interior designer Amy Pigliacampo, founder of Amy Pigliacampo Interiors, it comes down to two things: proportion and shape.
'I think proportion and positioning go a very long way toward creating an elevated look,' says Amy. 'It's imperative to get the size and shape right; ideally the table is neither too big nor too small but "just right".'
Shape is also important in creating balance to your living room scheme. 'I always like to contrast the shape of the sofa with something quite different - super linear sofa meet oval table or extra curvy couch meet sleek marble, etc.,' Amy tells us.
2. Match it to the coffee table
Not all coffee tables should be treated the same when it comes to decor - at least that what's Toronto-based interior designer Montana Labelle says. 'When it comes to the coffee table there are a couple of different approaches,' she tells us. 'If we are going with a very sculptural or statement table in the space, we often opt for minimal styling to let the piece really speak for itself. If we're going with something a bit simpler, then it definitely comes down to the styling.'
Current coffee table trends are leaning toward these bold furniture ideas over simpler designs, so it may be that investing in the right coffee table is enough to make your living room look great.
3. Start with books
It's easy for your decor to look like a random collection of things floating on the coffee table surface, but once you get to grips with the idea of layering it, your coffee table will start to look a million times better.
'Our go-to styling method for coffee tables is starting with one or two great book stacks that are tonal with the surrounding space,' Montana explains. 'From there we layer on a few interesting objects, such as one of our marble pieces or a vintage piece to add a "collected" element to the room.'
As well as the best coffee table books, you can also use trays and catch-alls to layer and group other items of decor together, but keep some pieces by themselves - usually decor that feels "strong" enough to stand alone on its own merits.
4. Think about the story it tells
Coffee table decor can easily become a little "cookie-cutter", especially if you style yours with the same Pinterest images as inspiration as everyone else. That pervasive Tom Ford coffee table book from Amazon that you see on every well-dressed coffee table doesn't actually tell anyone a lot about your own interior style, or your own interests.
'Style a coffee table with meaningful things from your life,' says interior designer Julee Wray of Truss Interiors. 'As we grow into our homes, we want to have stories to tell and coffee table decor is a perfect platform for this.'
'Finding a mix objects, books, and flower vases you've collected from family or through travel, are interesting conversation starters and remind you of where you have been,' Julie adds. 'Layering and stacking them at different heights on a single surface is a beautiful centerpiece.'
5. Bring more than you need
To get the best arrangement, Yond Interiors' Julia Miller suggests that you approach styling a coffee table with more than you're likely to need. 'Styling is a very in-the-moment sort of work,' Julia tells us, 'so we often bring a lot of items to try out before we land on a final assembly.'
For style leaders and design lovers.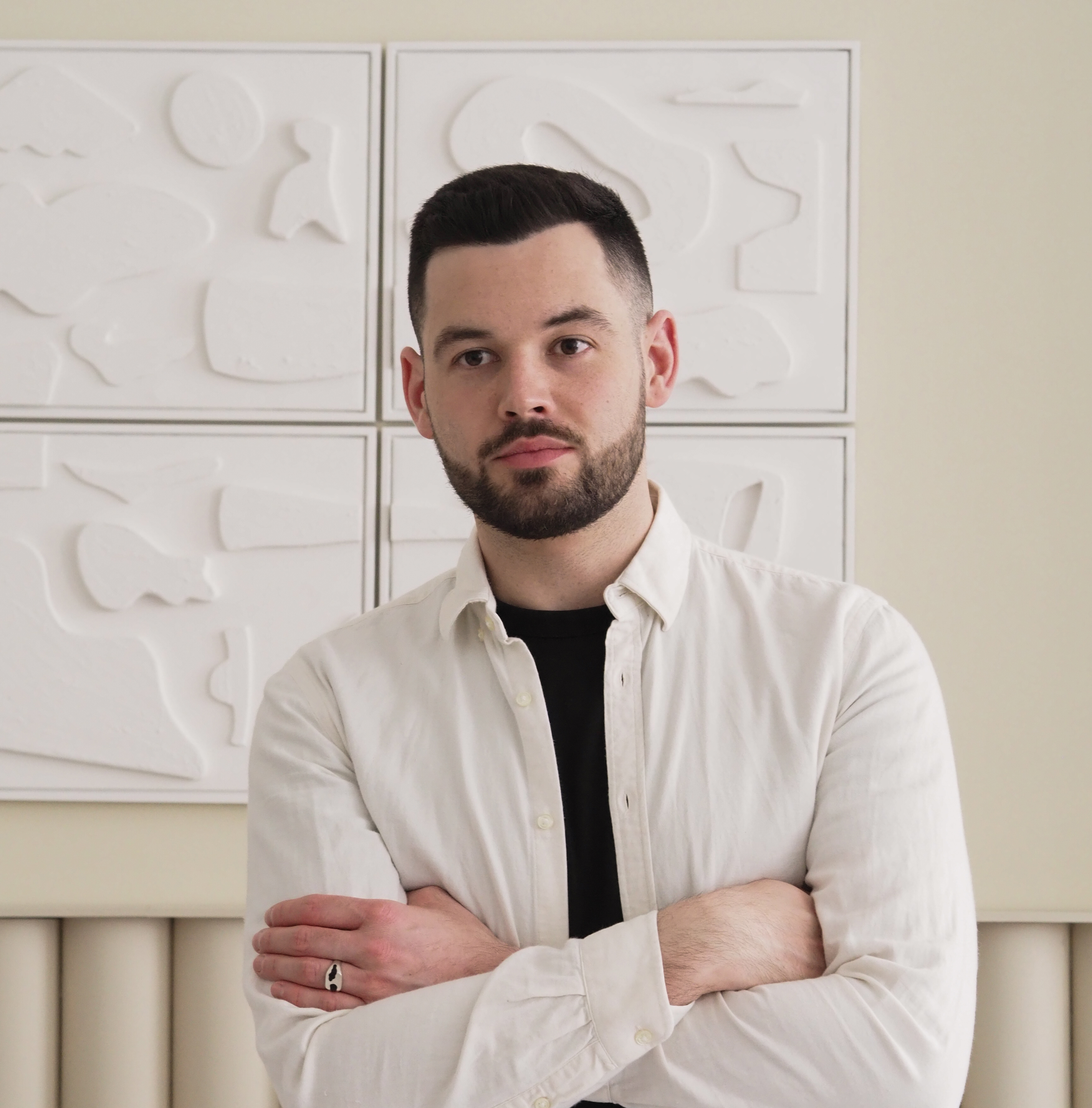 Luke Arthur Wells is a freelance design writer, award-winning interiors blogger and stylist, known for neutral, textural spaces with a luxury twist. He's worked with some of the UK's top design brands, counting the likes of Tom Dixon Studio as regular collaborators and his work has been featured in print and online in publications ranging from Domino Magazine to The Sunday Times. He's a hands-on type of interiors expert too, contributing practical renovation advice and DIY tutorials to a number of magazines, as well as to his own readers and followers via his blog and social media. He might currently be renovating a small Victorian house in England, but he dreams of light, spacious, neutral homes on the West Coast.