5 ways interior designers use "curved" tiles to design clever spaces – they work so well in small rooms
Curve-edged tiles aren't just a design gimmick, they can also help you design a small space better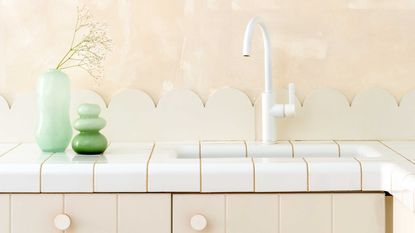 (Image credit: Jo Bridges. Design: Owl Design London)
The Livingetc Newsletter
For style leaders and design lovers.
Thank you for signing up to LivingEtc. You will receive a verification email shortly.
There was a problem. Please refresh the page and try again.
Have you ever seen an interior design scheme with "curved" tiles and wondered how it's done? These designs look as though the tiles are soft and fluid, melting over curved forms to allow for creative spaces that don't feel so rigid and hard-edged. However, the vast majority of any curved tiles you see actually belong to a very specific tile system called DTILE, designed and made in the Netherlands, which you'll actually need to design your space around to make work.
'It uses prefabricated parts,' explains architect Scott Weston. 'A standard tile, curved and bullnose pieces. You don't have to cut the tiles to fit, as you base the design on the system. It's simpler for the tiler.'
It opens up your rooms, whether bathroom, kitchen or any other room in the house, to new design opportunities, and new ways to use tiles that feels fresh and modern. It's become an interior design trend in its own right.
Take a look at these 5 examples of creative ways in which DTILE has been used by interior designers that showcase just what you could do with this genius tile, and how it can work particularly well for a small space.
1. This small bathroom countertop
While some of these interior designer-designed schemes go all out on using these curved edge tiles from DTILE, they're also the sort of idea that works well when used as a small detail in a space.
In this small bathroom, for example, the tiles are just used to bring the finishing touch to the bathroom vanity - a tiny, but meaningful detail that helps to elevate the space. 'The custom tile vanity in the guest bathroom is design forward while nodding to the whispers of the architectural language of the home,' says interior designer Alissa Pulcrana of Portland-based design studio Bright Designlab. 'It also creates a textural visual interest which is a refreshing diversion from stone, and is also very durable.'
It feels like a softer edging for something like a countertop, too. Where our brains are hardwired to avoid hard, sharp angles, soft curves are welcoming and invite us to approach - perfect when space is short in supply, but you want to feel like you've got room to move.
2. This apartment's bold guest bathroom
At the other end of the spectrum, interior designers Home Studios used the curved tile finished across the bathroom of this modern New York apartment. The D-Tile edgings are used across the vanity with integrated sink and built-in bathtub that's been fully tiled inside and out. It also extends to a small seating nook that incorporates towel storage for this guest space.
This bathroom also showcases how you can use the inward curving tiles along the perimeter of the room. It creates a softer connection between walls and floors, making the whole space feel like one tiled area, with no ugly or awkward cuts in the tiles to be found, while streamlining these disparate elements to make it feel a more cohesive space.
3. This small kitchen's countertop
This clever ability to blend surfaces is the real secret to how curve-edge tiles really make a small space work better, and it's why Sophie van Winden, co-founder of Owl Design London, used them in this small kitchen.
'The kitchen is on the lower ground floor of an old chapel, so even though it has really high ceilings, it can get quite dark,' Sophie tells us. 'We wanted to open up the space with as little material and color change as possible. The DTILE was perfect for this as we could use them for the countertop, kitchen backsplash, shelf and sink and we then carried them along to become the dining table bench and media shelf continuing into the living room space.'
'The smooth curves and slightly reflective surface of them were perfect for bouncing the light and creating flow between the spaces,' the interior designer adds.
4. This living room's coffee table
Curved tile edges aren't just limited to bathrooms and kitchens, either. We've seen some brilliant examples across the home, from fireplaces to dining tables, and even an outdoor kitchen. However, it's this coffee table designed by California-based interior designer Corinne Mathern that's our favorite alternative use of this tile system.
'I love the Superstudio tile tables of the 70s, but we wanted something softer for this living room and D-tile system was perfect for that,' Corinne said.
5. This modern kitchen island
In this modern kitchen, architect Scott Weston used DTILE to create an island to contrast against the other linear forms he'd chosen for the design in his own home, inspired by the tiled countertops that appeared in American movies he'd seen as a child.
'Creatively using a tile color or pattern provides unique design solutions to our clients' homes, rather than sticking to the same old formulaic system of specifying marble or quartz,' he says.
For style leaders and design lovers.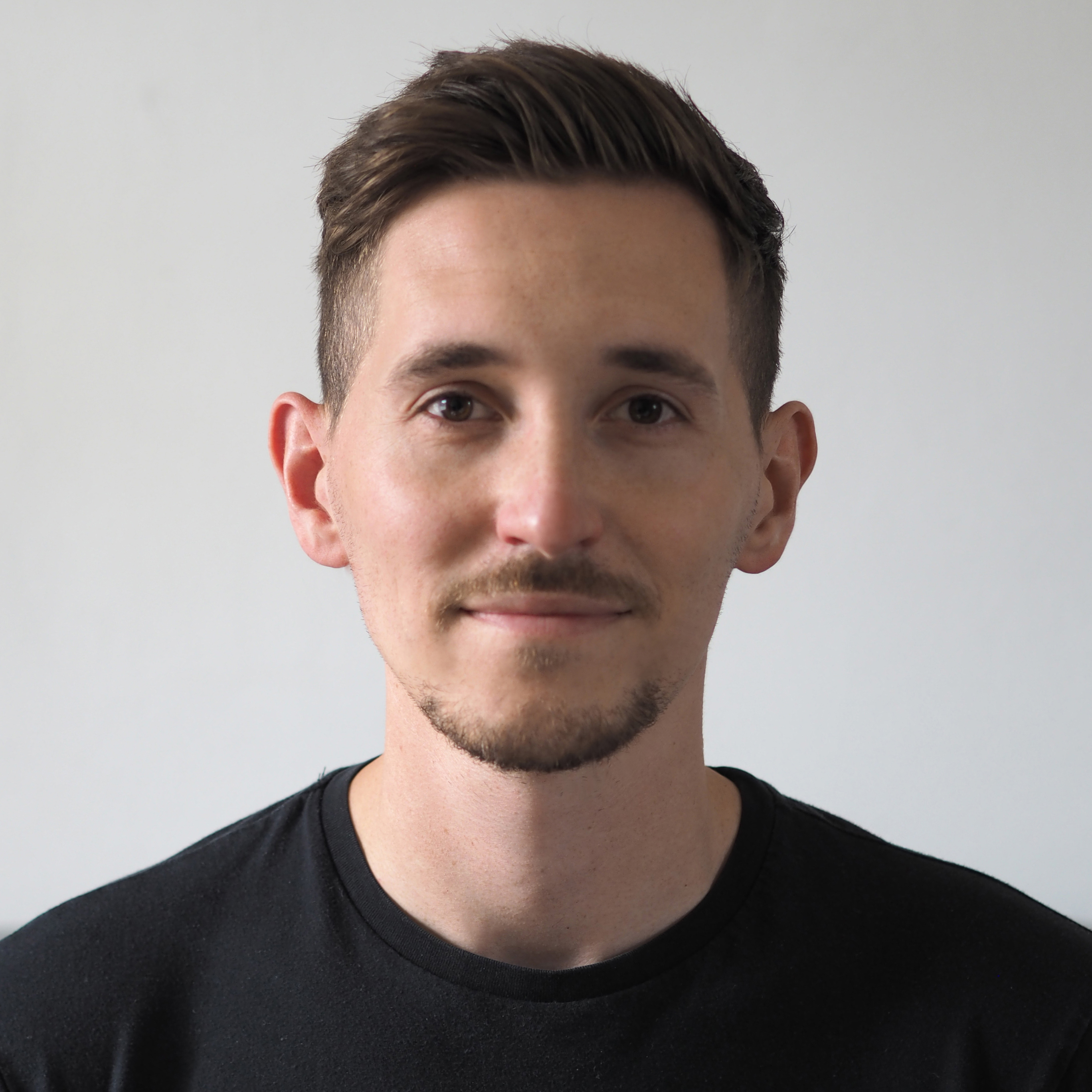 Hugh is the Deputy Editor of Livingetc.com. From working on a number of home, design and property publications and websites, including Grand Designs, ICON and specialist kitchen and bathroom magazines, Hugh has developed a passion for modern architecture, impactful interiors and green homes. Whether moonlighting as an interior decorator for private clients or renovating the Victorian terrace in Essex where he lives (DIYing as much of the work as possible), you'll find that Hugh has an overarching fondness for luxurious minimalism, abstract shapes and all things beige. He's just finished a kitchen and garden renovation, and has eyes set on a bathroom makeover for 2023.