I'd love to curl up in every single one of these cozy dens – here's how designers turn small spaces into perfect snugs
These 5 dens are seriously cozy and make for perfect sanctuaries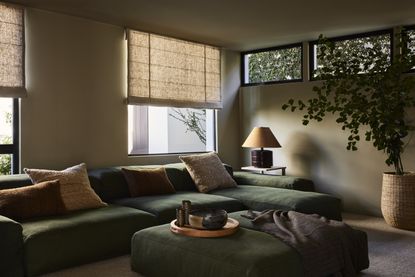 (Image credit: Nicole Franzen. Design: Corinne Mathern Studio)
As fall approaches, our instincts are to retreat indoors and snuggle up on the sofa, and so our interiors need to work harder than ever to offer a cocooning sanctuary where we can escape the cold and the gloom.
The best way to achieve coziness is to embrace those small spaces, enveloping yourself in texture, dark and moody colors, and low-level lighting to really create that cozy feeling. Dens are the perfect place to conjure up such a feeling. Typically smaller rooms in the home, like snugs, homeowners use these spaces to escape the rigors of daily life. From cinema and media spaces to reading nooks and family rooms, the best den ideas are the epitome of coziness.
'A den should exude a sense of coziness, enveloped in warm, embracing colors and abundant textures,' says Lars Myren of LM Design Studio. 'A den should evoke feelings of soothing calmness and a holistic atmosphere.' I've been seeing so many cozy interiors as we approach fall and have found five beautiful dens that I'd love to hibernate in for the duration of the season. We speak to the experts to find out the pillars of den design and how to make the space feel super cozy.
1. Go for built-in furniture solutions
For Wendy Labrum, who designed this sophisticated family home in Chicago, every last detail of this den was crucially important because of a general lack of space. This meant excellent storage for the children's toys, and when it came to this cozy den space, a practical and smart way of slotting the two-person, small sofa - clad in cozy Peter Fasano cotton - snugly into the commissioned built-in.
'This space was a small, fairly dim room with no closet but a charming vintage fireplace,' says Wendy Labrum of Wendy Labrum Interiors.
'We decided to embrace the cozy potential of the space and added built-in cabinetry around the room and flanking a custom sofa.'
They then painted the room a deep, rusty red that is repeated in small doses around the rest of the house. 'The red distinguishes the room from its adjacent spaces yet still feels congruous. We layered wool drapery in the same color as the walls, a jute rug, and a cotton stripe on the sofa for textural variation. The space went from a small, blank box to a cozy and functional space.'
To complement that rich red, the cozy living room is decorated with a vintage alabaster pendant light, brass sconces, and a beautifully lacquered coffee table with brass legs. Together the color scheme is indulgent and super cozy.
2. Opt for a warm and neutral color scheme
When it comes to colors, I love an earthy and warm color scheme that reminds us of nature and keeps us feeling safe and warm. Go for dark and earthy greens, browns, and if you do want to introduce something more energetic, anything with a subtle undertone of red. Stay clear of saturated yellows, oranges, blues - anything that will make the space feel too energetic.
This midcentury-inspired home was designed to reflect the slow and relaxed pace of the Santa Barbara lifestyle and landscape and nails the den color scheme. The calming den offers a peaceful sanctuary that reflects the beauty of the landscape, with an earthy palette of blue, greens and yellow, sandy tones, combined with raw materials.
'We design dens as spaces to rejuvenate and relax,' says interior designer Corinne Mathern.. 'We love to layer cozy materials to make the dens we create for our clients inviting. This den, in particular, was designed to be a pile in space for our clients to watch movies and games with friends and family.'
3. Introduce texture in abundance
Texture is so crucial to the perfect den, so ramp it up a notch. 'Soft, plush rugs and blankets will further enhance comfort and relaxation,' says Norway-based designer, Lars Myren of LM Design Studio.
'Start with sumptuous carpets and rugs, play with dark wall coverings or paint, and layer artwork and accessories,' says Emilija Hopenaite from The Stylesmiths. 'Don't be bashful, mix gloss finishes with matt, stick to jewel-toned fabrics and allow for a touch or neutral (think chocolate or deep browns) colors to counterbalance the high octave color palette.'
You can never have too much either, just make sure you've got an adequate storage box for blanket storage. This is to make sure they're not left strewn all over the sofas, keeping it uncluttered, neat, and making it all the more cozy to come back.
Pillows are also essential for your sofa, and if you have room for a small rug underfoot, this just adds to the texture and cozy, cocooning feel. In this San Francisco den, ABD Studios turned a corner into a cozy den with a shallow-depth lounger, but it's the stash of cushions and texture that bring life to this den-like corner of the room.
4. Turn the big light off
If you're looking for a seriously cozy den, low level statement lighting is important, so turn that big light off, get dimmers installed, and enjoy pockets of glowing light instead of a general illumination of the room. 'Since dens are primarily used in the evening, they harmonize beautifully with dark hues and ambient lighting,' says Lars. Think wall sconces and pick material that complements the low-level glow, like brass. You also might even want to use strips of LED lighting to illuminate the footprint of the room, or spotlights to create a cinematic experience if your den is a media room.
Where possible, keep your light source natural with the calming glow of flickering candles or an open fire. 'Adding a fireplace and candles can also create a cozy and intimate ambiance, perfect for unwinding after a long day' says Lars.
Finally, you might want to control your lighting levels in your snug. Either with thick, heavy curtains that leave a buddle of added texture on the floor or even shutters that really block out the daylight.
5. Give your den a sole purpose
Finally, these dens and cozy corners are by their nature soothing spaces where we take time for ourselves, so giving the space a purpose is a crucial pillar when it comes to den design
Think about how you will engage from your room and make the easiest place in the house to engage in this activity. Do you want to use your room for reading? If so, think about book storage and shelves, an end table where you can rest your book, cozy sofas where you can lie down, and decor that calls to your favorite reads.
Is your snug a media space, like this space designed by Long Island-based Narofsky Architecture? If so, think about the angle of your sofa, factoring in a TV unit with a centrally placed TV, and how you want to recreate that cinematic experience at home. Perhaps your den is an entertainment space, if so, consider a stylish home bar. The options for your den's focus are limitless, just make sure that whatever it's purpose is, it's a safe space for you.
Three cozy den buys to snap up now
The Livingetc newsletter is your shortcut to the now and the next in home design. Subscribe today to receive a stunning free 200-page book of the best homes from around the world.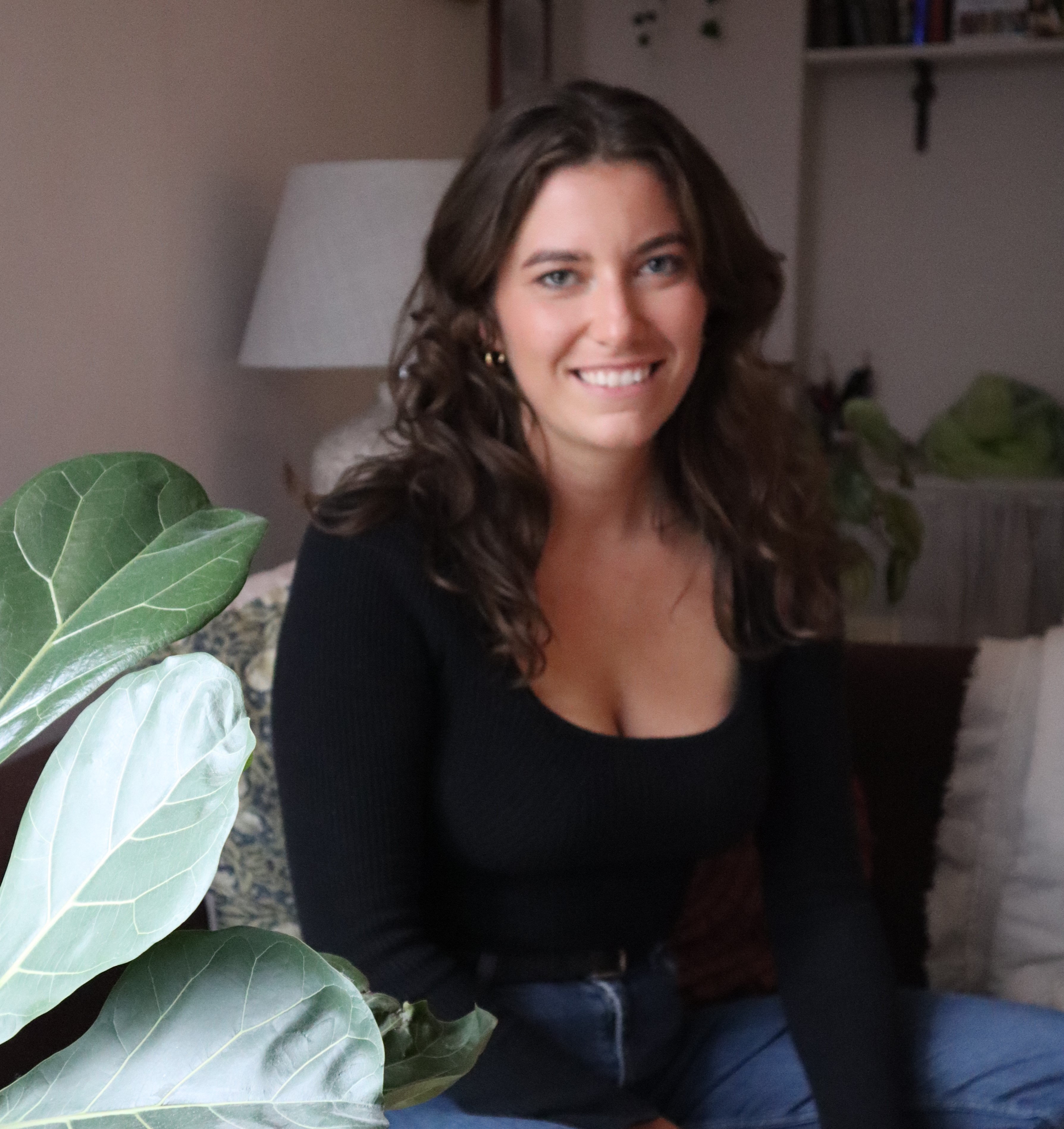 Livingetc content editor and design expert
Oonagh is a content editor at Livingetc.com and an expert at spotting the interior trends that are making waves in the design world. Writing a mix of everything and everything from home tours to news, long-form features to design idea pieces on the website, as well as frequently featured in the monthly print magazine, she's the go-to for design advice in the home. Previously, she worked on a London property title, producing long-read interiors features, style pages and conducting interviews with a range of famous faces from the UK interiors scene, from Kit Kemp to Robert Kime. In doing so, she has developed a keen interest in London's historical architecture and the city's distinct tastemakers paving the way in the world of interiors.