7 things minimalists do to decorate their homes for fall – and still keep it pared back
Give your decor a minimalist twist this fall with these decorative looks, perfect for every room in the home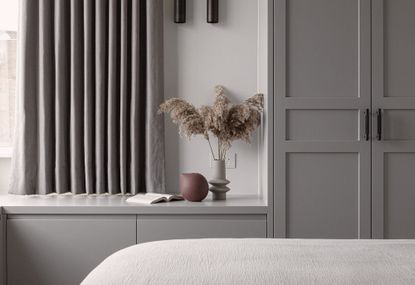 (Image credit: YAM Interiors)
Minimalism is an interior design style that is renowned for embracing neutral colors, using natural lighting, and crucially, sparse decor. But this time of year, giving your home an autumnal feel through decor is important to ramp up the cozy factor as the nights draw in.
For lovers of this particular interior design style, fall decor is quite a tricky task (plastic and overly colorful Halloween decor is a definite no-go). But there is a way to hint at the season in a tasteful, pared-back way that can bring coziness to the home.
'Fall is a season that calls for a harmonious blend of nature and design,' says interior designer Tommy Zung. 'We believe in celebrating the beauty of simplicity during this time of year.' Seek out the perfect balance of celebratory yet simplistic decor with these minimalist ways to decorate your home for fall.
1. Bring warmth to your scheme with earthy colors
A typical minimalist home eschews vibrant color in favor of neutral color schemes. But as fall arrives, minimalists should look to bring a bit more color and warmth. Sticking to white and neutral palette can leave rooms feeling cold and stark, so it's time to get layering your color.
This doesn't mean going for those vibrant color pops. Instead, look to nature and mimic the spectrum of colors you'd find in your backyard. 'During the autumn season, I find joy in incorporating warmer hues that evoke a sense of coziness and comfort,' says Kashi Shikunova, director and founder of minimalist design firm, YAM Interiors. This doesn't mean painting your walls either. Think subtle and introduce these shades through soft textures, plush throws and blankets and decorative details. 'I particularly favor the inclusion of softly shaped vases in rustic, earthy tones,' says Kashi.
2. Bring nature in with dried flowers
Dried flowers are a must in fall and are perfect for minimalists looking to subtly add a little more decor to the home. Spring and summer are seasons for fresh bouquets of bright color-pop flowers, but as we approach the colder months, dried flowers are a great option.
You can buy a bunch to proudly display, but drying flowers is actually relatively easy to do at home - just take your fresh bouquet and break up the flowers into smaller bunches. Tie some string around the stem and hang them upside down in a dark space for around a week, or until there is no moisture in the flower.
If you don't want to go for the floral look, 'go for textured dried foliage like pampas grass or red eucalyptus,' recommends Kashi. Dried wheat is also a nice touch that reminds us of harvest time. A bunch of your favorite foliage dried out and displayed in the vase gives a real autumnal vibe with muted colors that nod to nature. Best of all, they look great for ages, work in every room from the living room to a dining table centerpiece, and require little to no maintenance.
3. Subtly hint at Halloween with white pumpkins
When decorating for fall, it's hard to ignore Halloween. Minimalism and Halloween don't particularly go hand in hand, but there is a way to do it stylishly and in a sleek and subtle way. Think natural materials as opposed to plastic, and stay clear from any bright colors and anything particularly ghoulish or childlike.
'White fall pumpkin decor is all you need for a minimalist home,' says designer Annbritt Newey of ABN Design. 'That's it! It's classic and modern without overdoing it.'
White pumpkins are such a simple nod to the season and the holiday, are natural, easy to DIY and look sophisticated when arranged in a cluster on a kitchen island or dining room table.
4. Ramp up the textiles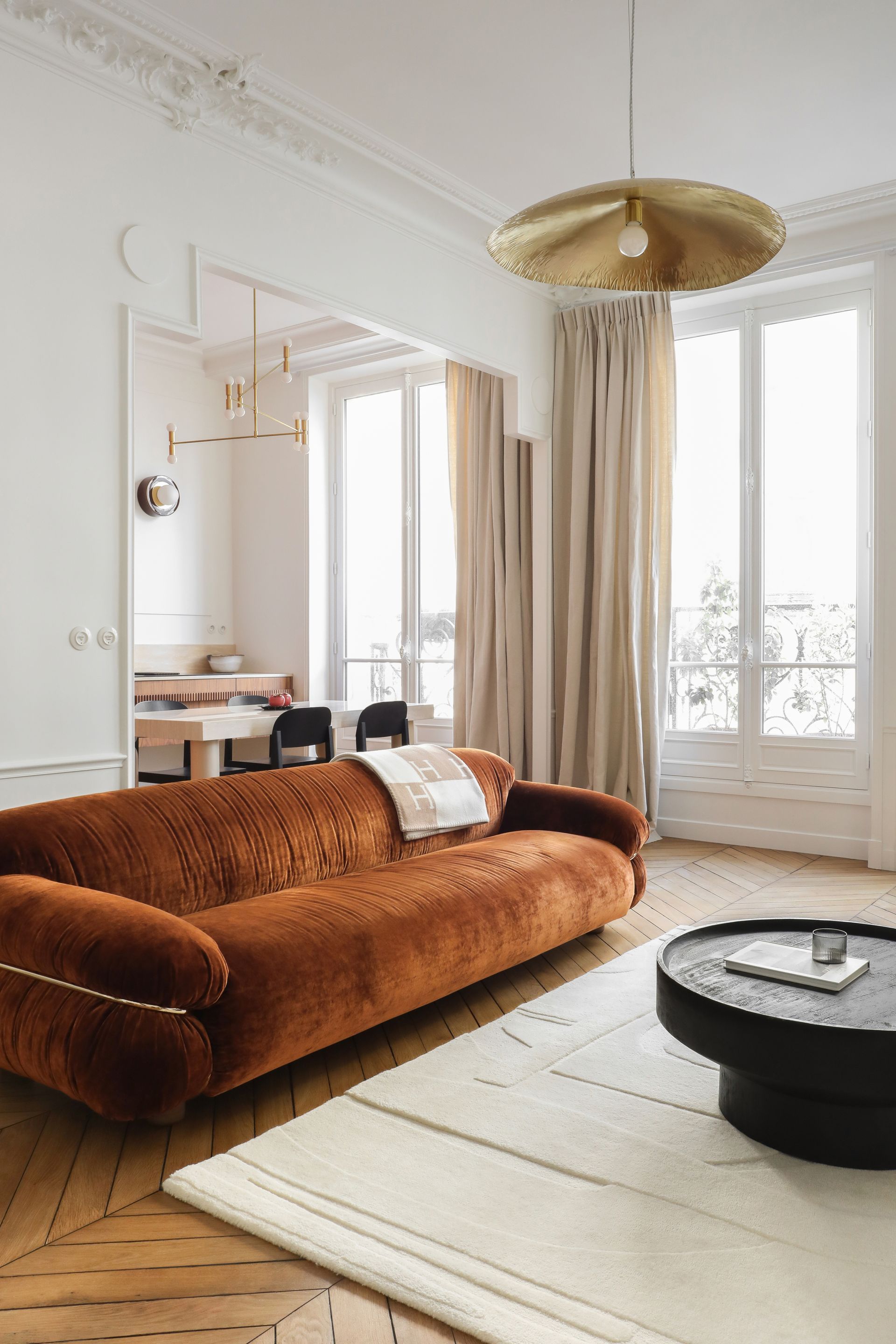 For minimalists, it's all about going subtle with the nods to the season instead of overtly in-your-face decor. Added texture can be the secret ingredient to help your home feel super cozy as the colder months beckon us indoors. 'For the fall, we use of solid earthy tones and plenty of texture to make the space cozy and warm,' says Jeffrey Beers International's design lead, Pierre Josselin.
Bring added texture to your sofa with a mohair throw, add softness underfoot with a high pile rug, and add plenty of throw pillows and even bean bags in the living room for that added plushness for a cozy living room. Just be sure to give these added blankets and pillows a home for when they're not in use otherwise your minimalist space can end up feeling cluttered.
'We suggest updating your bedroom's bedding with rich colors and indulgent material,' adds designer Carola Pimentel, the founder of Miami-based Assure Interiors. 'Our go-to sources include Peter Reed for beautiful bespoke Egyptian cotton with simple embroidery and indulgent silks.'
5. Mix in different materials
Minimalism relies heavily on mixed hard materials to bring layers to a scheme that typically lacks color. Natural materials like stone and marble are perfect in a minimalist space, but can feel cold and hard as the seasons change. Bring other materials into the mix like wood with its natural warmth. Brass can also work perfectly with its gleaming, golden sheen that adds to the warmth and with a reflective quality that bounces light around the room.
'Leather is a material that adds instant warmth and tactility. Introduce leather stools for added seating during the colder months (Poltrona Frau has a good selection) or leather trays from Hunting Season (made in Colombia) to place your favorite magazines on coffee tables,' says Carola.
'Consider bringing the warmth of autumn indoors with a curated selection of minimalist decor elements like organic ceramics too,' adds Tommy Zung.
6. Display a bowl of the harvest's bounty
Fall has strong associations with the end of the summer and the close of the harvest season. Celebrate the fruits of fall by using this fresh produce as a statement dining table centerpiece. 'A nice addition is a bowl filled with pomegranates and vegetables, which adds a delightful autumnal touch to the kitchen,' says Kashi.
Pumpkins, squash, cranberries, apples, and figs are just some of the fruits and vegetables that ripen during September, October and November, and make a gorgeous but simple table centerpiece in a minimalist dining room.
7. Rethink your lighting scheme
Lighting your home the right way is so important for fall. As we lose vital daylight hours, we rely so much on our home's lighting scheme to bring warmth. The lighting fixtures you pick can work as decorative items as well as providing light, blending form and function. Mini table lamps should be added to add pockets of light in dark corners, and candlelight is one of the key elements that minimalists love to bring to a scheme.
'A lighting system should make the most of the changing light levels,' says Carola. 'We often shop for brass candlesticks and votive candle holders which create a warm light and also whimsical vintage 60s-70s accessories from flea markets.'
3 minimalist buys to decorate your home for fall
The Livingetc newsletter is your shortcut to the now and the next in home design. Subscribe today to receive a stunning free 200-page book of the best homes from around the world.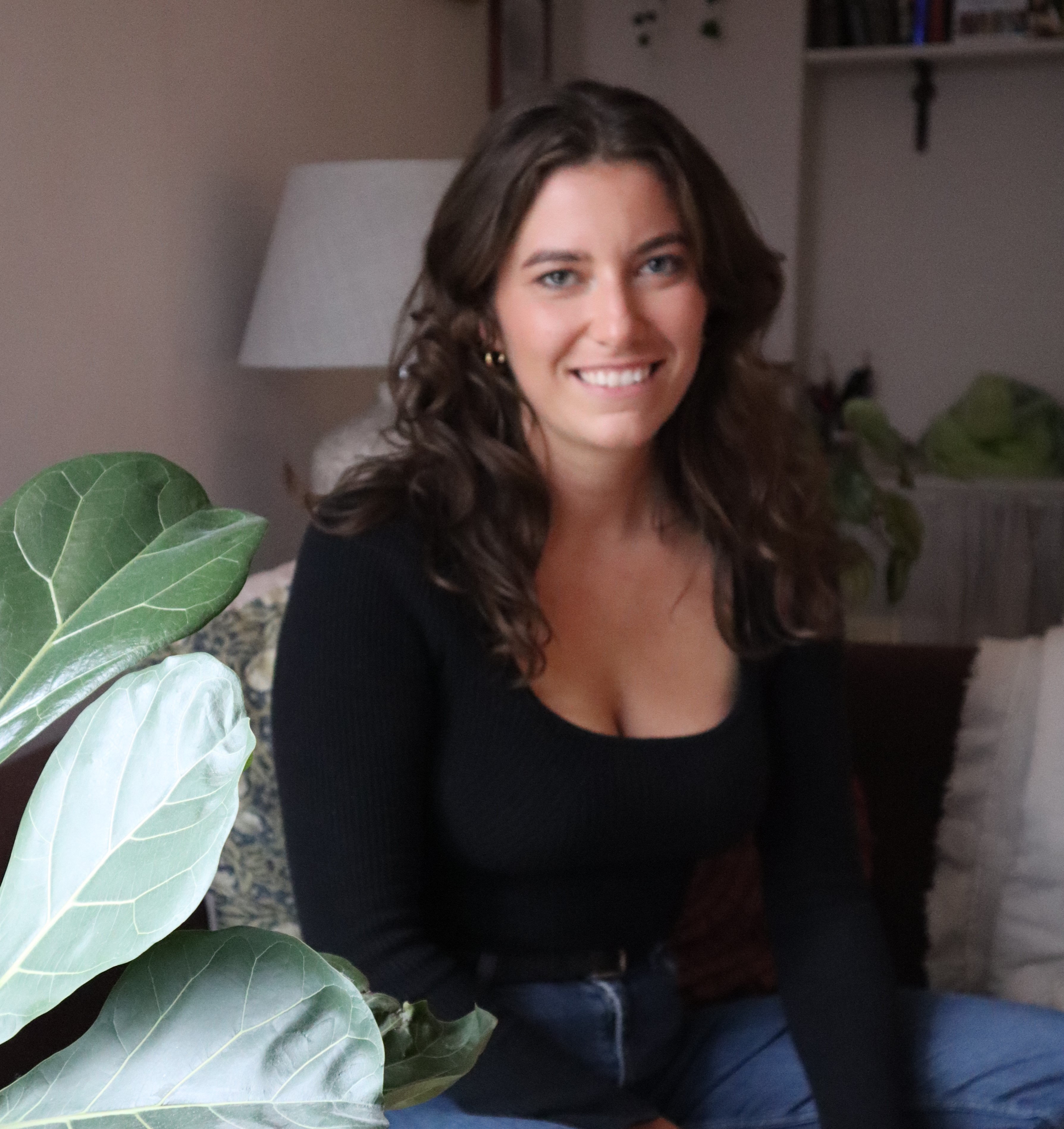 Livingetc content editor and design expert
Oonagh is a content editor at Livingetc.com and an expert at spotting the interior trends that are making waves in the design world. Writing a mix of everything and everything from home tours to news, long-form features to design idea pieces on the website, as well as frequently featured in the monthly print magazine, she's the go-to for design advice in the home. Previously, she worked on a London property title, producing long-read interiors features, style pages and conducting interviews with a range of famous faces from the UK interiors scene, from Kit Kemp to Robert Kime. In doing so, she has developed a keen interest in London's historical architecture and the city's distinct tastemakers paving the way in the world of interiors.