Which window treatments will actually keep my house cool? 5 ideas that will help control the temperature inside
Experts reveal the best window treatments that can keep your house from overheating during hot weather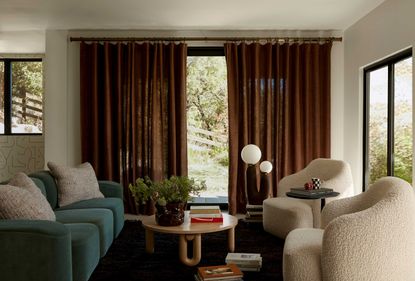 (Image credit: Malissa Mabey. Design: Susannah Holmberg Studios)
The Livingetc Newsletter
For style leaders and design lovers.
Thank you for signing up to LivingEtc. You will receive a verification email shortly.
There was a problem. Please refresh the page and try again.
Every year we long for summer, only to complain when the heat finally arrives. It seems that nothing we do is keep the house cool no matter how long the air con is left on for.
In order to maintain a cool home, you need to harness a multi-faceted approach that includes modern window treatments and air conditioning. Understanding how your windows can contribute to your home's temperature is essential if you are serious about keeping your house cool.
Here we have learnt from the experts which window treatments we should be following to keep our house cool. Check them out and discover a cooler version of your home.
1. Reflective window film
Reflective window films might not the most glamorous idea but they are super effective, and you can combine them with curtains, blinds and more for a better dressed window.
'These work by reflecting sunlight away from your window,' says HVAC expert Josh Mitchell from Air Conditioner Lab, 'thereby reducing the heat entering your home. They can block up to 80% of the sun's heat,' Josh adds.
This window treatment slightly alters the look of your window, often providing privacy from outside, too. Reflective window film can easily be cut to fit any window, and you can even install it yourself.
2. Cellular shades
This simple design is a top choice amongst many for its insulative qualities. The simple design makes it totally inoffensive and ideal for any space.
'Cellular shades are quite the revelation,' says interior design expert Ryan Ratkowski. 'Their design, though appearing simple, ingeniously traps air, creating a natural barrier against heat.'
Thankfully there is no need to sacrifice beauty for function. 'They slide effortlessly into any contemporary setting, offering an elegance that's hard to match,' says Ryan. 'Roman shades are akin to that classic novel you love - timeless yet always relevant, serving a dual purpose of insulation and aesthetic appeal.'
If you love the look of Roman blinds or retro chik blinds but are looking for something more summer-friendly, check out cellular shades.
3. Thermal curtains
'Thermal curtains are heavier than regular curtains and are made with a layer of insulating material to reduce heat transfer, explains insulating expert Josh. 'The look and hang like regular curtains, but you'll want to make sure they cover your entire window to effectively block heat.'
Lucky for us heavy drapery is very on trend right now. However, you need to be careful about how you use this window treatment. 'While dark drapes can certainly make a statement, they're not your best friend in the summer months,' advises Ryan. 'They absorb heat, turning your cozy living room into a sauna. The trick lies in layering. Combining drapes with blinds can be like pairing a great wine with the perfect cheese – the result is enhanced temperature control and a dash of style.'
4. Automated blinds
If you are a bit of a tech geek you will love the idea of smart blinds. 'One way to optimize energy-efficient window treatments is to automate them,' says Stephanie Harvey, product director at modern window treatment brand Hunter Douglas. 'When automated, you can schedule your window treatments to move according to the sun's motion or your schedules. That way, they'll be in the best position to block heat loss when it's cold or keep out harsh rays in the summer. These benefits are further optimized when added to a larger smart home ecosystem as the shades can adjust in sync with smart thermostats and other energy-saving technologies.'
Wow. That sounds amazing right? We love how easy it is to control via your phone.
Similarly, you can get Electrochromic glass which tints on demand, reducing solar heat gain whilst allowing an adjustable level of natural light. If you really don't want anything disrupting your minimalist home this is the perfect choice for personalized control over glare and temperature without the need for blinds.
5. External awnings
Depending on your home the most suitable window treatment might be an awning that stops the light (and heat) from ever reaching the glass. 'External window awnings and solar screens are ideal for blocking sunlight before it hits the windows,' says green construction consultant Sarah Jameson.
What is great about external awnings is that they do not remove the ability to create a cross airflow, which is essential for creating a cooler home. 'Opt for thick, tightly woven screens that provide maximum shade while still allowing airflow. Retractable awnings give control over shading,' says Sarah.
Strategically placed landscaping ideas will also have a similar effect. 'Roof overhangs, exterior shades, and trees properly positioned to shade the windows will further prevent direct sun exposure. Wraparound window treatments can greatly reduce heat transmission into the home,' explains Sarah.
There is a window treatment for every home, pick one that suits your personal style and enjoy a cooler version of your home.
For style leaders and design lovers.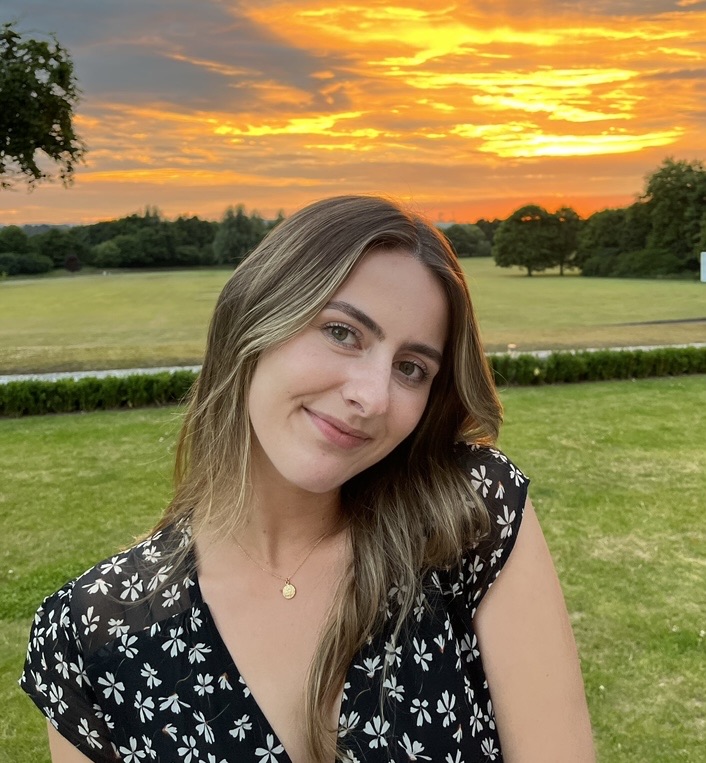 Amy recently completed an MA in Magazine Journalism at City, University of London, with experience writing for Women's lifestyle publications across arts, culture, and beauty. She has a particular love for the minimalist aesthetic mixed with mid-century furniture, especially combining unique vintage finds with more modern pieces. Her previous work in luxury jewellery has given her a keen eye for beautiful things and clever design, that plays into her love of interiors. As a result, Amy will often be heard justifying homeware purchases as 'an investment', wise words to live by.