5 things to do to your lawn in November to ensure a luscious-looking yard for 2024
Experts urge you to do these five steps now for a happy and healthy lawn in the months to come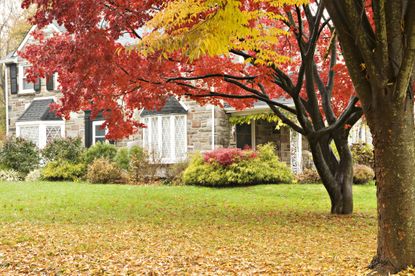 (Image credit: Getty Images)
Any keen gardener knows it's imperative to complete some key tasks in your backyard right now in order for it to look as beautiful as possible come spring, however, it isn't just a matter of planting bulbs and pruning dead growth during fall. Throughout November, your lawn needs some attention too.
The lawn takes a lot of beatings throughout the year, and it's particularly vulnerable during winter. November is one of the most important times for lawn care as it's all about preparing your grass for harsh cold conditions. The jobs you do now will also determine how your lawn emerges from the winter into spring, and since every modern garden deserves a pristine lawn, you'll need to make sure you're on top of your maintenance this month. Here are the five tasks experts urge you to get done now for a vibrant lawn in 2024.
1. Manage fallen leaves
One of the biggest fall gardening mistakes is neglecting fallen leaves. Whilst crunchy fall leaves add some wonderful color to the backyard, having them strewn across your lawn can cause many issues.
'During this month, it's crucial to manage fallen leaves,' says the CEO of lawn care company GreenPal, Gene Caballero. 'You can do this either by regular raking and removal or by mulching them with a mower to provide nutrients to the lawn.' Leaving them to rot can provide a haven for pests and a breeding ground for disease, but luckily there are a host of genius uses for dead leaves that can actually benefit your backyard such a mulching and copost. To ensure your lawn stays healthy for now, however, you should clear up fallen leaves and debris as soon as possible.
2. Aeration
Any seasoned gardener will know that one of the central elements to maintaining a healthy, good-looking lawn, is knowing how to aerate a lawn. This is the process of poking small holes in the soil to aid with drainage allowing nutrients to penetrate the roots, promoting growth, and producing a stronger more vigorous lawn.
This month is your last opportunity to perform this lawn care task, Gene explains. 'November offers the last opportunity for effective lawn aeration,' he says. 'It's also an ideal time to apply winter fertilizer to help strengthen the roots.' If your garden suffers from bad drainage and you constantly have a waterlogged lawn, aeration can also be the preventative solution you need.
3. Clean your tools
A bad workman always blames his tools, therefore you must take care of them properly. Winter or fall is the perfect time to have a full audit of tools as gardening activity is often thwarted by the weather and we have fewer tasks to complete, plus it's the sort of task anyone can do regardless of experience.
'It's essential not to forget about your gardening tools and equipment,' says Gene. 'Service your tools and equipment in November and store them properly, including draining fuel from power tools to prevent winter damage.'
Why is keeping your backyard tools in good working order so important? Well, if you fail to keep them sharp and clean this can cause trauma to your plants and spread diseases. Keeping garden tools in good working order also helps them to last longer, ultimately saving you money in the long run.
4. Final mow
If you're wondering if you should stop mowing your lawn during winter, the answer is yes. Of course, your weather conditions and environment will determine when the final mow should be, however. For some in colder conditions, this task will have already been done, but for many, November is going to be the time when you mow your lawn for the final time this year.
Jeremy Yamaguchi of Lawn Love suggests basing your final decision on when your location typically experiences its first frost. 'For many in the north this has already been and gone, and have already done their final mow because temperatures drop there sooner,' he explains. 'But, for the rest of the country, these tasks are now coming up in November.'
When winterizing the lawn, it's important not to mow too short. 'Cutting the grass too short leaves it vulnerable to diseases and weed invasion,' says Bryan Clayton, lawn expert and CEO of Your Green Pal. 'To avoid scalping your lawn always follow the "one-third rule": never remove more than a third of the grass height in a single mowing.'
5. Overseeding
November finally provides the perfect opportunity to tend to any sparse patches in your grass by practicing overseeding. This dig-free method of sprinkling grass seeds in the lawn fills up empty patches for a lusher, greener, and fuller grass. 'If your lawn has thin or bare patches, overseeding in November can help fill them in before winter, giving them to establish before spring,' says gardening expert Zahid Adnan from The Plant Bible.
Ultimately the best lawn care system is one that responds to your specific backyard needs. If you're experiencing a lot of rain you'll want to avoid heavy traffic on the lawn and cut out the mowing. If, however, it's particularly cold already and you have had a few frosts, stick to tool maintenance as overseeding will be inefficient. This will guarantee you healthy grass going into 2024 and a luscious-looking lawn come spring.
The Livingetc newsletter is your shortcut to the now and the next in home design. Subscribe today to receive a stunning free 200-page book of the best homes from around the world.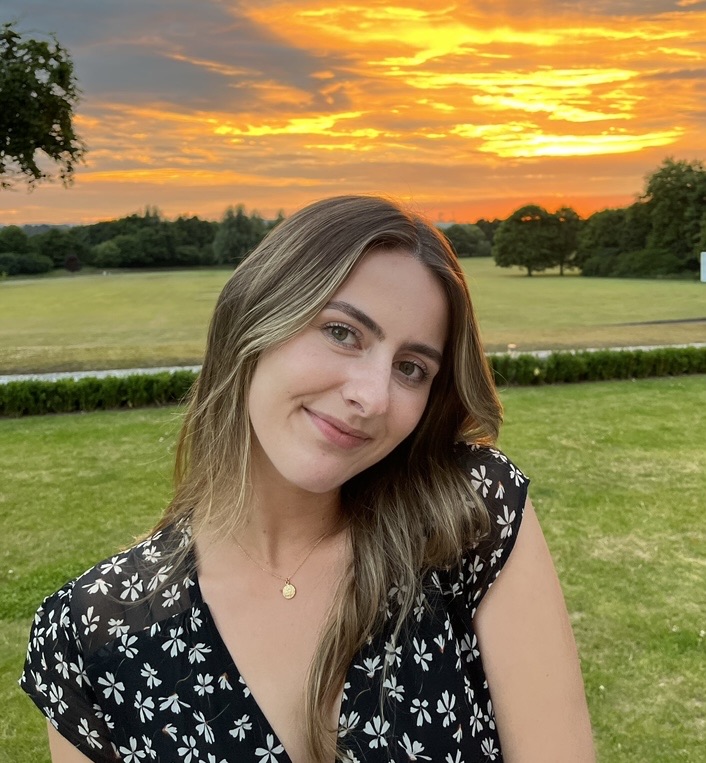 Amy recently completed an MA in Magazine Journalism at City, University of London, with experience writing for Women's lifestyle publications across arts, culture, and beauty. She has a particular love for the minimalist aesthetic mixed with mid-century furniture, especially combining unique vintage finds with more modern pieces. Her previous work in luxury jewellery has given her a keen eye for beautiful things and clever design, that plays into her love of interiors. As a result, Amy will often be heard justifying homeware purchases as 'an investment', wise words to live by.