5 fixes for a waterlogged lawn - and how to avoid puddles on your grass in the first place, according to expert gardeners
Discover the best way to treat a waterlogged lawn and prevent it from happening again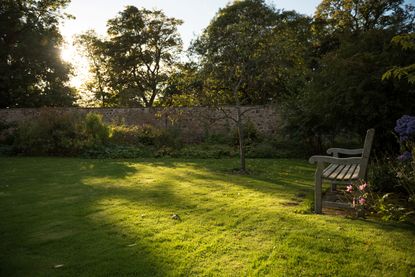 (Image credit: Getty Images)
As the fall weather sets in, some of us are experiencing more rain than usual. What would have once been a welcomed respite for our parched summer lawn has now become a boggy, waterlogged marshland. With no sign of the rain slowing down, it's time to take action and restore your luscious lawn.
Everyone wants a well-kept lawn in their modern garden which is why it can be disappointing when it doesn't look up to scratch. A waterlogged lawn can feel impossible to fix, let alone prevent, but you needn't feel powerless against the forces of nature.
We've consulted leading lawn experts who reveal their top tips for dealing with a waterlogged lawn, and it isn't as difficult as you might expect. Follow along to discover how you can fix your pond-looking lawn and prevent it from happening again in just five steps.
1. Assess you drainage system
It's easy to take one look at the flooded lawn in your backyard and feel overwhelmed by it, but don't be tempted to just walk away. 'The first step is to assess your yard's drainage system,' says lawn expert Bryan Clayton, CEO of GreenPal.
Lawns can become waterlogged for different reasons, but the most important step is establishing whether there's a real drainage issue or just a natural weight of rain. Depending on how bad the situation is you may wish to consult a professional. 'If water isn't draining properly at all, consider installing a French drain or consulting with a professional to improve the drainage system,' advises Bryan. This might seem excessive but your waterlogged lawn may be a sign of a more serious drainage problem.
2. Aerate the soil
One major cause of a waterlogged lawn is compacted soil. 'Over time, the soil our lawns grow in can take a beating and become too compacted for water to properly penetrate and flow through,' says Sarah Jameson, founder of Lawn Chick. 'It becomes especially compacted in high-traffic areas.'
The way to relieve this pressure is through aeration, or what Sarah refers to as 'lawn yoga'. 'Aerating your soil punches holes through that dense compact dirt and gives your soil room to breathe,' she says. As you do this, you're breaking up that dense layer of soil, allowing the grass' roots to stretch out and absorb some of the water and for the rest to flow through. Aerateing your lawn is super easy and you can hardly go wrong. You don't need any high-tech tools either - all you need to get the job done is a garden fork.
3. Use a wet weather fertilizer
If you live in a climate that's prone to heavy rainfall, then you're probably used to struggling with water and adapting to your environment with ingenious solutions such as a rain garden. However, you may not have considered switching to a wet-weather fertilizer to prevent your outdoor space from becoming waterlogged in the first place.
'Traditional fertilizers can wash away when your lawn is waterlogged,' explains Bryan. 'Utilizing a slow-release, water-resistant fertilizer that's specifically designed for wet conditions will be far more effective.'
4. Keep the grass long
Once your lawn is waterlogged you obviously won't be mowing it, however, keeping it a bit longer in the first place might be the solution to avoiding lawn puddles. Keeping the length of your lawn a bit longer is key to a healthy lawn during winter when the weather is wetter. Who knew being lazy with your lawn maintenance could be the answer to healthy grass?
'A slightly taller grass blade will help the lawn cope better with the excessive moisture by encouraging deeper root growth, plus cutting the grass too short during winter leaves it vulnerable to diseases and weed invasion,' says Bryan. 'To avoid scalping your lawn always follow the "one-third rule": never remove more than a third of the grass height in a single mowing.'
5. Limit foot traffic
Unfortunately one of the key secrets to fixing a waterlogged lawn is time. Without hiring a specialist, fixing a waterlogged lawn can sometimes be out of our control, but we can make a conscious effort not to contribute to the stress by limiting foot traffic while it drains.
'My biggest piece of advice is to be patient and limit foot traffic until the soil has dried out,' says Bryan. 'Excessive foot traffic on a wet lawn can lead to soil compaction, making the waterlogging issue worse.' Once your lawn returns to its former glory, you might want to consider some grass alternatives that can cope better with wet conditions.
After assessing the issue, leaving the length, fixing your fertilizer, and aerating the area, the best thing you can do for your lawn is give it time and space. If your lawn shows no sign of drying out, it's probably time to cave and call in the experts!
The Livingetc newsletter is your shortcut to the now and the next in home design. Subscribe today to receive a stunning free 200-page book of the best homes from around the world.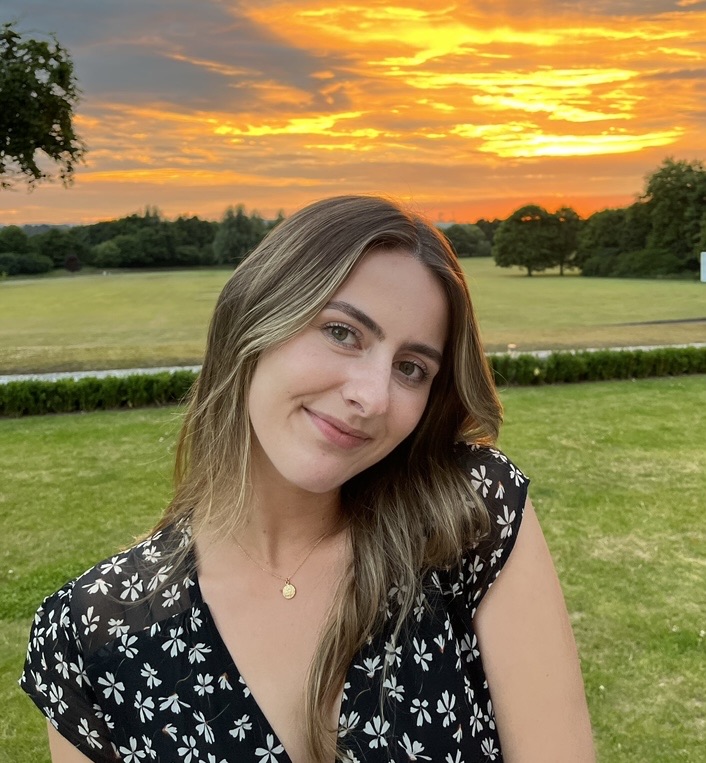 Amy recently completed an MA in Magazine Journalism at City, University of London, with experience writing for Women's lifestyle publications across arts, culture, and beauty. She has a particular love for the minimalist aesthetic mixed with mid-century furniture, especially combining unique vintage finds with more modern pieces. Her previous work in luxury jewellery has given her a keen eye for beautiful things and clever design, that plays into her love of interiors. As a result, Amy will often be heard justifying homeware purchases as 'an investment', wise words to live by.