What is the most low maintenance kitchen countertop? Design experts unanimously agree
Stain and scratch-resistant as well as durable and robust, quartz offers the ideal blend of luxe and low maintenance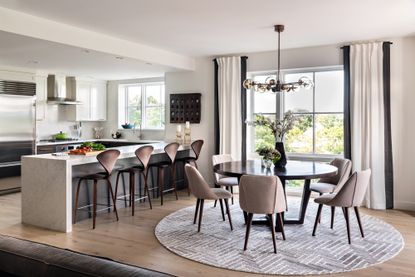 (Image credit: Taniya Nayak Design/Dan Cutrona)
The Livingetc Newsletter
For style leaders and design lovers.
Thank you for signing up to LivingEtc. You will receive a verification email shortly.
There was a problem. Please refresh the page and try again.
A kitchen countertop is a crucial element of the form and function of any kitchen, serving as a practical piece that also needs to be aesthetically pleasing.
The most low-maintenance material for a kitchen countertop is quartz. Whilst it may not offer the majestic beauty of a marble slab, advancements in technology that have allowed it to emulate natural stone more successfully have now made this the ideal choice thanks to its balance of style and substance.
The kitchen is the most hardworking room in the house, so it makes sense to choose the best kitchen countertop material that will stand up to the daily pressure of of chopping, food spills, and general usage.
Find out why quartz offers the ideal balance of low maintenance and luxe looks below.
What is the most low maintenance kitchen countertop?
Quartz is the most low maintenance material for a kitchen countertop for a number of reasons.
But first, what exactly is quartz? It's an engineered stone as opposed to being a natural stone like granite, marble or quartzite.
'Quartz countertops are made of pulverized quartz and compressed with resin to create a countertop that is less porous (which means less chance of bacteria being trapped) and more durable than natural stone,' says Taniya Nayak of Taniya Nayak Design. 'It's a great alternative to granite or marble and can often be more affordable.'
Find out why it's one of the best kitchen countertop materials below.
Quartz is scratch and stain-resistant
'Quartz is a good low maintenance choice because the compression of the stone causes it to be less porous than natural stone optios, therefore reducing the risk of growing bacteria and staining,' says Taniya.
Thanks to its low porosity, quartz countertops are long-lasting and make a great kitchen countertop idea as it will always look clean and well-kept. It can take water splashes as well as common stain-causing products like ketchup and red wine.
DeVOL Kitchens Creative Director, Helen Parker, says it's their go-to for anyone that worries about the longevity of a countertop yet still wants a design-led look.
She comments: 'Quartz is a great option for people who are a little more fastidious about their surfaces looking pristine all the time, it has less character than marble but it is more durable and stain-resistant (although not completely) so it's a good option for people who don't want the hassle and like the idea of a low maintenance kitchen work surface.'
Quartz does not require sealing
Quartz is a kitchen countertop material that doesn't require sealing to protect it from oils or staining, which is another reason it's a great low-maintenance option.
A natural countertop, like granite, will require sealing a least once a year to help keep it pristine.
Quartz is durable and tough
Not only is quartz bacteria and stain-resistant, it's also extremely robust.
It has double the impact resistant of natural stone, so is less likely to chip than something like granite when it comes to heavy kitchen prep work.
Quartz is heat proof (but not heat-resistant)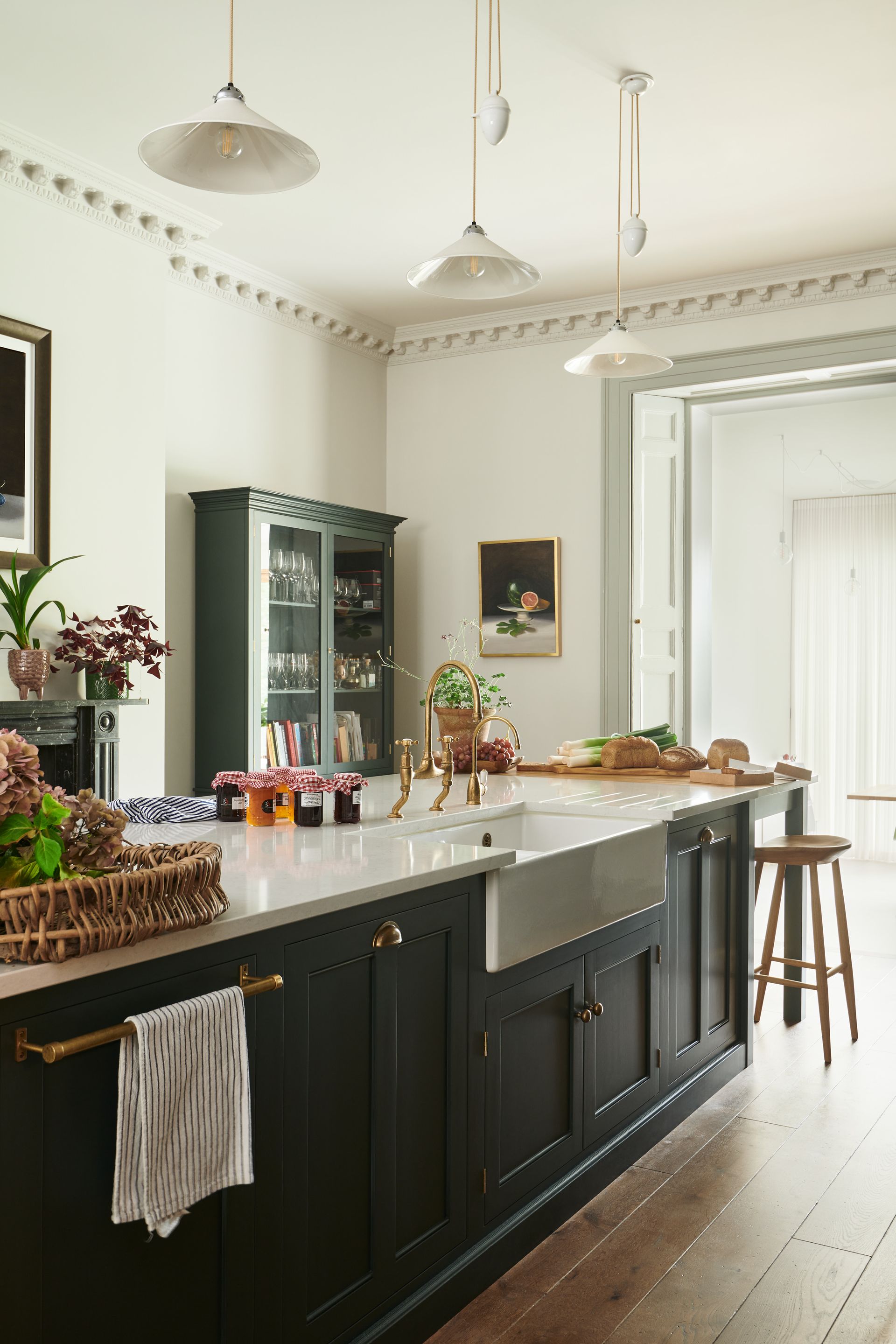 Quartz coutertops can withstand some heat but not extreme heat, like placing a pot straight out of the oven on it, may cause scorch marks.
I personally have never experienced this with my own quartz countertop, but it might be a good idea to keep hot pads near the oven to place pots on.
'While a quartz countertop is heat resistant, it can be damaged if exposed to too much heat,' say the countertop experts at Caesarstone US.
'Quartz countertops are made with up to 90% quartz. The rest of the material is pigments and resin. Since the resin can only withstand approximately 150 degrees, placing very hot materials such as a pan directly out of the oven could burn the countertop and cause permanent damage.'
Can quartz look like marble?
'Technology has made it so that quartz can now be made to look very similar to that of natural stone or marble,' says Taniya Nayak.
So it's an ideal choice for anybody that loves the look of marble but requires a little more peace of mind when it comes to stains and maintenance.
Richard Atkins, Managing Director, DesignSpace, says: 'Up until recently, the graining has been less exciting than the dramatic veins found in natural materials like marble or granite, however, as the trend is leaning towards natural-looking work surfaces, many companies have introduced new finishes to meet the market's need.
'This is great news for anyone who wants a stain, heat and scratch-resistant worktop that also delivers personality.'
Are there different brands of quartz?
Yes there are different brands of quartz kitchen countertops, and it pays to do your research.
'Many manufacturers offer quartz work surfaces with similar properties, however they tend to have their own colors and finishes so it is worth researching before choosing a brand,' says Richard Atkins. Caesarstone is a favorite of Livingetc's - the three-time winner of a Livingetc Style Award, in fact.
deVOL's favorite brand? Silestone. Helen Parker says: 'Silestone is a wonderful manmade material and our favorite option for people who prefer a more practical and uniform finish.
'Its interpretation of marble is excellent and people of an anxious disposition when it comes to worktops will be greatly relieved to know this Silestone option is available. It is not totally indestructible and of course it needs to be looked after but it is less trouble than its natural equivalent.'
For style leaders and design lovers.
Ruth Doherty is a lifestyle journalist based in London. An experienced freelance digital writer and editor, she is known for covering everything from travel and interiors to fashion and beauty. She regularly contributes to Livingetc, Ideal Home and Homes & Gardens, as well as titles like Prima and Red. Outside of work, her biggest loves are endless cups of tea, almond croissants, shopping for clothes she doesn't need, and booking holidays she does.