How to grow your own "urban cutting garden" for flowers in containers, no matter how small your backyard is
Cut flower gardens might seem like a rural ideal, but you can really grow your own in compact city yards, patios and even balconies, too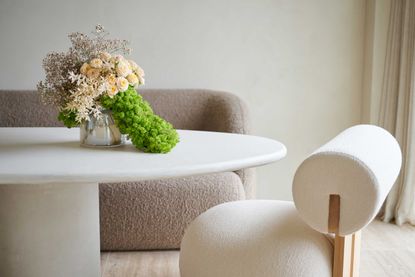 (Image credit: Funnyhowflowersdothat.co.uk)
The Livingetc Newsletter
For style leaders and design lovers.
Thank you for signing up to LivingEtc. You will receive a verification email shortly.
There was a problem. Please refresh the page and try again.
Those beautiful, sculptural flower arrangements we see everywhere online look amazing, but to buy or arrange your own, they really can break the bank.
Therefore we are calling it, cutting gardens are in. No not the cottagecore-esque type you find in the fields surrounding a a house in the country, but rather a modern garden idea that works for small spaces, too. In this iteration, the flowers are vibrant, structural, and pure opulence, perfect for creating those bouquets you dream about, but they can be grown on patios, balconies, even window boxes.
It is not always easy to know where to start with flowers, especially something as specific as a cutting garden. Therefore we must listen to the experts. Here they have revealed their top tips for starting an urban cutting garden, including some flower suggestions.
1. Pick the right location
Before you get carried away choosing exciting flower varieties to plant, it is important to select the perfect spot to erect your cutting garden. The good thing is, is that they can work for any sized garden, making it one of the best small garden ideas.
'Choose an area in your yard, on a patio or apartment balcony that gets at least 6 hours of direct sunlight per day,' says expert gardener Janet Loughrey. 'A raised bed or large container is a good option for smaller spaces, as plants can be grown more intensively and are more accessible to harvesting.'
If you have zero sunshine in your yard there is no need to worry as there are lots of shady garden ideas out there, but for this one you need the light.
2. Choose flowers that grow well in containers
So I know we all love container gardening, and a cutting garden has many of the same principles. Once you have the basic formula down it is easy to replicate and experiment with different flower varieties.
'For urban environments, you'll want to consider plants that do well in containers or small spaces,' says the founder of Good Plant Care, Tina Ho. All plants have specific requirements, this is something you have to pay attention to when planning a cutting garden. Not all flowers will be suitable. 'Zinnias, cosmos, and snapdragons are excellent choices, along with dahlias for late-season blooms,' she says.
Another imperative when creating any container garden, specifically a cutting garden, is the layout. flowers grow in different ways and might need specific alterations to support their healthy growth. For example, dahlias and snapdragons might need extra support in the form of staking or trellising due to their heavy heads.
'You need to take the time to really plan your layout, considering the height and spread of mature plants. Prepare the soil with organic matter like compost or manure to ensure it's nutrient-rich. Plant seeds or seedlings, following the spacing instructions,' advises Tina.
3. Avoid 'sprawling' varieties
Obviously, there are some things you should be aware of, and particular things to avoid when making your urban cutting garden. You can't grow everything, although I'm sure you would love an orchid in your exuberant floral arrangement, it just isn't realistic. Some considerations have to be made.
'You'll want to avoid some of the well-known large, sprawling flowers like some sunflower varieties or large hollyhocks as may not be suitable for small urban spaces,' says Tina. Sprawling flowers don't work well in shared spaces, and variety is the key to creating a successful cutting garden.
When it comes to urban gardens certain flowers such as exotic anthuriums or water lilies may not be the best fit due to their need for specific conditions. Similarly, anything that requires a specific soil will not do well here. However, there are a lot of other beautiful flowers perfect for cutting gardens that thrive in city settings.
4. Choose flowers that are good for vases
Now for the fun part! It is time to choose the wonderful flowers for your cutting garden. You will also want to consider how flowers work together if your aim is to create bouquets. Think about textures, heights, and colors as part of your selection process. But also think about the flower requirements themselves, as we have previously discussed.
'To get the most out of your cut flower garden, choose varieties with long sturdy stems, an extended vase life, and types that will produce new flowers when cut,' says flower enthusiast Janet. 'Some of the best cutting flowers include cosmos, dahlias, daisies, gladiolus, lilies, pinks, sunflowers, sweet peas, and zinnias.'
Everyone has their favorites, and in time you will find yours. 'Zinnias are my favorite cutting flowers, as they are very easy to grow and bloom over a long time. I prefer the giant varieties such as 'California Giant' and 'Benary's Giant' that produce huge flower heads on long stems in bold colors of red, orange, pink, purple, yellow, green, white and salmon,' explains Janet. There are also flower varieties for beginners if you feel totally overwhelmed.
As you gain experience you will expand into more varieties and experiment more. That is the joy of creating a cutting garden, the opportunities are endless and oh-so magnificent.
For style leaders and design lovers.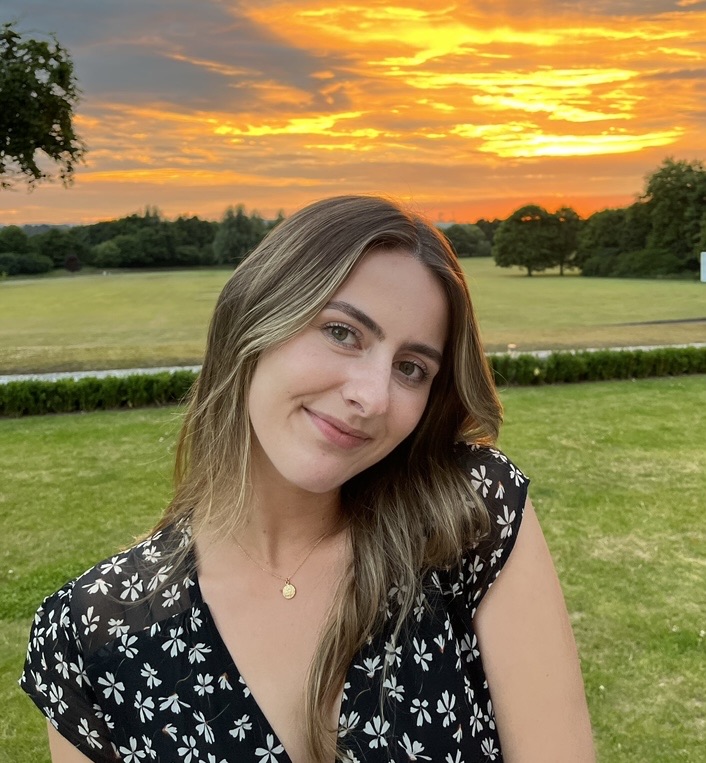 Amy recently completed an MA in Magazine Journalism at City, University of London, with experience writing for Women's lifestyle publications across arts, culture, and beauty. She has a particular love for the minimalist aesthetic mixed with mid-century furniture, especially combining unique vintage finds with more modern pieces. Her previous work in luxury jewellery has given her a keen eye for beautiful things and clever design, that plays into her love of interiors. As a result, Amy will often be heard justifying homeware purchases as 'an investment', wise words to live by.