Should curtains match your wall color? Designers come to a conclusion at last
Should curtains match your wall color? We find out if designers should go uniform or use curtains for clashing colors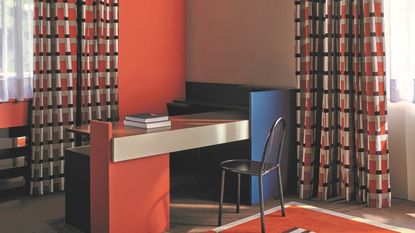 (Image credit: Pierre Frey)
The Livingetc Newsletter
For style leaders and design lovers.
Thank you for signing up to LivingEtc. You will receive a verification email shortly.
There was a problem. Please refresh the page and try again.
There aren't any hard and fast rules when it comes to matching your curtains match with your wall color, and really you are free to pick any color combination you choose, but there are some considerations that will help you land at the perfect pairing of paint idea and curtain color.
First consider what you want from the space. Are you looking to bring texture and interest to a room, in which case you might like contrasting wall and curtain colors, or are you looking to draw attention to something else in the space - a statement sofa perhaps; a rug - in which case you might want to done down the color palette and match your curtains to the wall to allow them to merge into the background and not steal the limelight. To get to the bottom of this commonly asked question, we've spoken to the interior designers.
Oonagh is an interiors writer and editor, and expert at keeping up with trends from the world of interior design. For this story, she's spoken to the landscape designers to find how best to match curtains to the walls.
Should your curtain color be the same as your walls?
The short answer is, your curtain colors do not have to match your walls. There is a real range of combinations out there for your walls and curtains to take, and as Natalie Rebuck, principal of Re:Design Architects says, 'curtains should complement the wall color, but this doesn't mean they need to match the wall color.'
'It totally depends on the look you are trying to achieve, but on the whole, I would say no,' agrees Patrick from Farrow & Ball. 'Fabric is often one of the decorative elements that bring character to a room, whether this is high contrast or more discreetly pulling tonal elements from your wall color into the print or design of the fabric.'
'I love designing my clients' curtains in different colors than the wall color, so it will either make the wall stand out a little more or the curtains,' agrees Ling Law from Ling Interiors. 'It also depends on what we are trying to achieve for the overall look of the room and space. '
Overall, you should be looking to have a coordinated curtain and wall color combination, helping to add texture and help make your curtains look expensive and stand out, but not matching, unless a coordinated room is the look you want to achieve.
Why you might want your curtains matching the walls
However, other designers aim for a matching look and use matching wall and curtain combinations to highlight a design element of the room. With curtains fading into the background, the focal point can really shine. 'For this reason, your curtain color can absolutely match the wall paint. In fact, tone-on-tone is very much in right now,' says Dallas-based designer, Veronica Sanders.
Another reason you might want to match your curtain wall coloring is to stop a room from looking too busy. Maximalist rooms filled with decor might look more streamlined and uniform without busy curtain and wall combinations adding another element to an already busy space.
Another reason you might want to have matching curtains and walls is if you are going for a monochromatic design. In a one-color room, it is all about layering the same color, or similar tones of the same color, consistently throughout the room, color-drenching everything from skirting boards to ceilings, also not forgetting about the texture and including your curtains.
A tasteful and subtle way to go about the matching look is to go a tone or two lighter or darker, so they are similar in tone, but not identical, meaning the room doesn't appear flat and instead is rich with texture. Think light grey walls paired with a slightly darker, bluer grey. Or perhaps your room has a neutral color scheme, in which case white walls might work with beige curtains.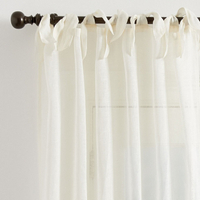 What color combinations work for curtains and walls?
When it comes to picking the perfect combination for your space, really consider what you want from the space. Do you want your curtains to stand out and add interest, or are you wanting them to shrink into the background a bit more, still bringing texture? Once you have decided this, you can start think about color.
For the best combinations, look to color theory for inspiration. Pick contrasting colors that make magical combinations and take colors from opposing sides of the wheel. 'Some color combinations work for this reason, think tan against blue walls, red and blue, green and yellow,' says Natalie.
If you don't want your curtains to stand out too much and you want to make sure the two tones you pick have the same mood, look to picking two shades from the same family of colors, or the same side of the color wheel. Sumptuous, deep purple curtains will work alongside a dark brown wall paint to help bring a cocooning feel to the space. Meanwhile, warm colors like red, orange, and yellow work as colors that make you feel happy and energetic, so work as better combinations in busier spaces.
If you're going for simple, off-white walls and using your decor and furnishings as ways to introduce color to your space, any color can work against white.
Should your curtains be lighter or darker than the walls?
When it comes to whether your curtains should be lighter or darker than your walls, picking the lightness or darkness compared to the wall really depends on the design aesthetic you might be trying to achieve, but a general rule of thumb follows that your wall coloring should be a tone or two lighter or darker than the wall color.
'I recommend looking at the other materials that will co-exist with the curtains in the same space and creating a family of tones,' says interior designer, Rachel Usher. 'Let the desired emotive feel for the finished room lead the choice. It is not wrong to go dark or light in contrast to the walls, it is a matter of playing with the senses and our interaction with the light, mood and ambiance.'
'If the wall is darker, we generally go with lighter curtains or vice versa,' says Ling. 'However, if we are designing a home snug room, the wall colors and the curtains are usually on the darker side for the theater effect.'
Also, think about the functionality of the room. 'Are they in the bedroom where they need to be blackout curtains which would mean they might need to be a bit heavier or can they be sheer in a dining room to block out some of the light but not all,' asks Natalie.
How to match your curtains with your room
Rather than thinking about how your curtains sit with the wall color, think about how they complement and match the rest of the room. 'For choosing the best curtain colors, sit with the fabric along with all of the other selected items including paint, furniture, fabric, woods, and see what they look like together,' says Natalie.
Look to interior design rules like the 60-30-10 rule that sees color as a formula and divides a room into three complementary colors. One color might make up 60 per cent, a secondary color will take 30 percent and one color will be left for the final touches and decorative accents. You might want to use your curtains as a canvas to help achieve 60 per cent.
Choose a pattern or color that complements the wall color, rug and furnishings in order to maintain a cohesive look to your space. Have fun with it and remember it doesn't have to be an exact match to work well, it just needs to relate to the other elements.
For style leaders and design lovers.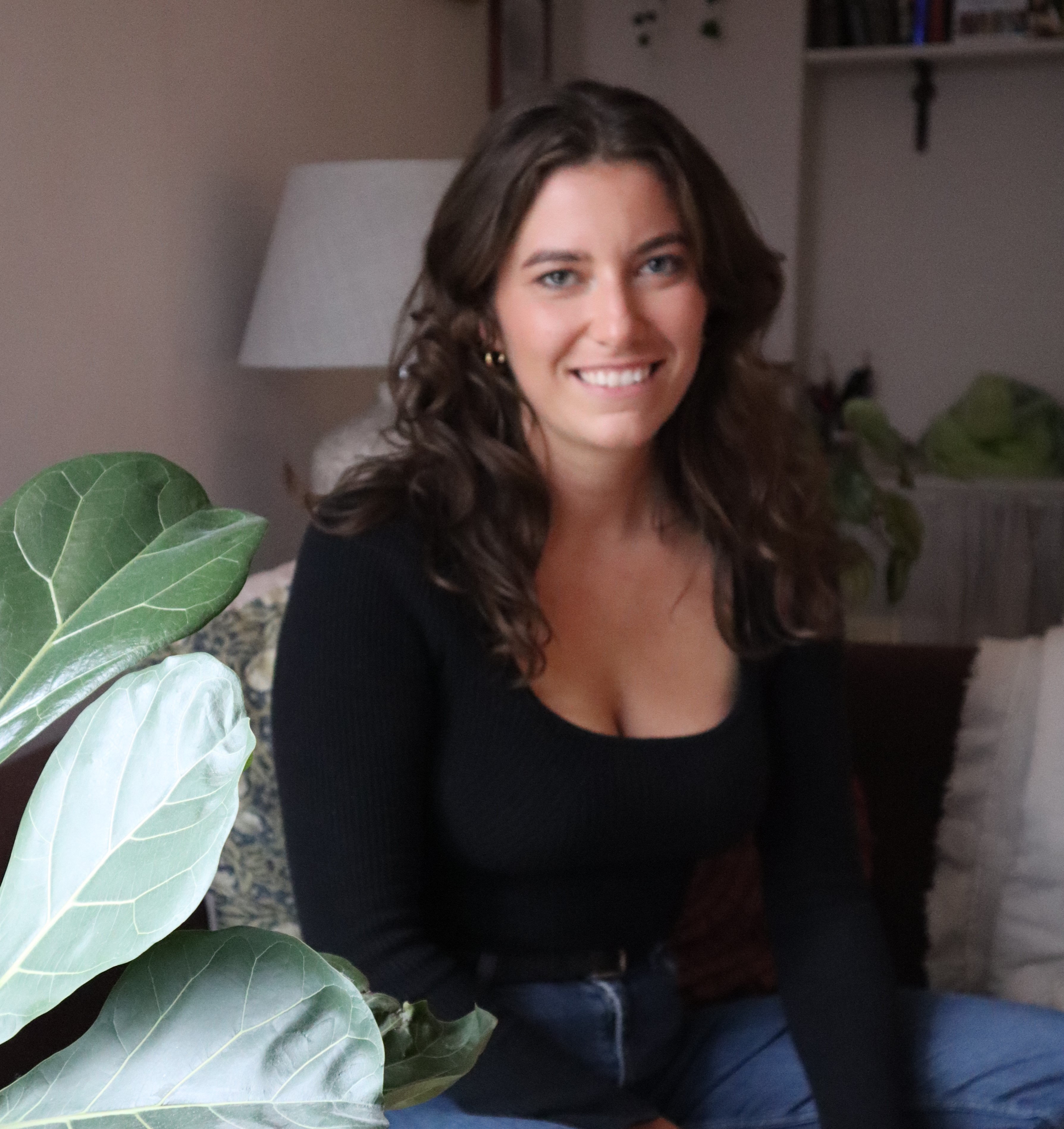 Livingetc content editor and design expert
Oonagh is a content editor at Livingetc.com. Previously, she worked on a London property title, producing long-read interiors features, style pages and conducting interviews with a range of famous faces from the UK interiors scene, from Kit Kemp to Robert Kime. In doing so, she has developed a keen interest in London's historical architecture and the city's distinct tastemakers paving the way in the world of interiors.